OKC has been up and down, but thanks to the clutch ability of Russell Westbrook they were able to snap a four-game skid against the Grizzlies. They are still inside of the top four in a very bunched up west right now. The team's offense is far simpler with Paul George out of the lineup, as they have not been able to find a way to keep it rolling with him out.
Minnesota, on the other hand, has been changing their rotations a bit. With Luol Deng hurt, they have been going with rookie Keita Bates-Diop, who has been giving them good minutes. KAT has been on another level all season, which we'll elude to more later. Andrew Wiggins continues to be Mr. Inconsistent, but when the team does need him, he is able to knock down shots in the clutch.
Thunder @ TWolves Odds
Spread: MIN -1.5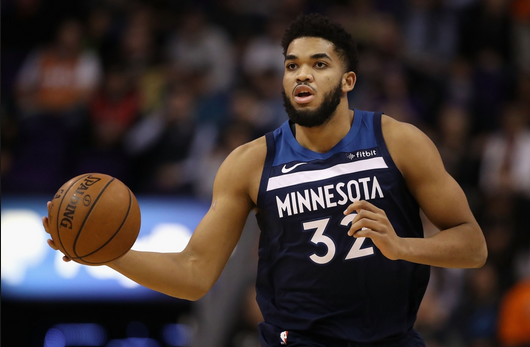 Thunder @ TWolves Stats
Thunder: With Paul George's 29 points out of the lineup tonight, the focus shifts immediately to Russell Westbrook, who is on pace to finish averaging a triple-double yet again. He's averaging 23-11-11, and he is starting to finally discover his shot. Dennis Schroder is averaging close to 16-4-4 this season, despite starting only 12 games, as he should be considered to be a dark horse in the 6MOY race. We knew he'd have a great year, and he has not let anybody down. They have the #5 offense in the NBA, and #13 scoring defense.
TWolves: Karl-Anthony Towns has been on another level this year, including consecutive dominant performances, coming off his concussion. KAT is averaging 24 points and 12 rebounds for the year, with 1.8 blocks, and he's also hitting 40% of his threes. It's been a masterful year for him, with a lot of time left to keep it going. D-Rose is averaging 18 points per game off the bench in his prove-it season. The team is 10-12 since Ryan Saunders took over, and they have had some impressive wins in this time period.
Thunder @ TWolves H2H
This is the third of four meetings between the teams. When these teams met on Dec. 23, a short-handed TWolves team came away with a 114-112 win off a 30-point night from Andrew Wiggins. PG had 31 and 12 while Russ had a triple-double. A few weeks later, the Wolves did it again, beating OKC 119-117. Andrew Wiggins scored 40 in that game, and PG had 27. But the point is, it's all about Wiggins against OKC.
Thunder @ TWolves News
Paul George (shoulder) will miss yet another game for the Thunder.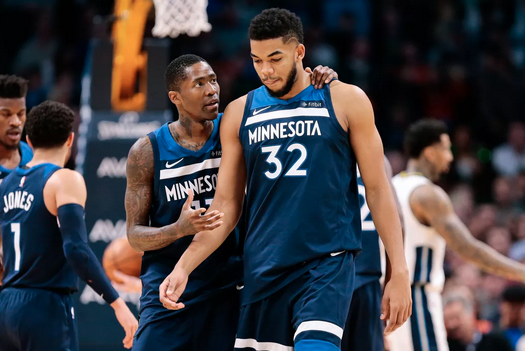 Thunder @ TWolves Predictions
Be sure to get OKC +1.5! While PG is in fact out of the lineup, Russ will step up to lead his team to the win. Andrew Wiggins will go off on OKC yet again, but Minnesota will fall short in today's game.