Joel Embiid has been sitting for this team since the All-Star Break due to "load management," and the team has clearly missed him. He is the guy the offense goes through more often than not, and when it's all on Ben Simmons, we don't see as many good looks for the team. They are a team that will be very unsatisfied with a first-round exit, and judging by how impressive their starting five is, it would sure be a letdown if they can't get it done.
Chicago had a four-game road winning streak snapped with their loss at Indiana last night, and hope to get a new home winning streak going tonight. Ever since they acquired Otto Porter, shots have been falling at a higher rate, and the team has played harder on defense. This is a team that isn't expected to win many games, but any ones they do get will only shore up their confidence. They are a talented young bunch, who should not be slept on in games like these.
Sixers @ Bulls Odds
Spread: PHI -5
O/U: 227.5 (Over)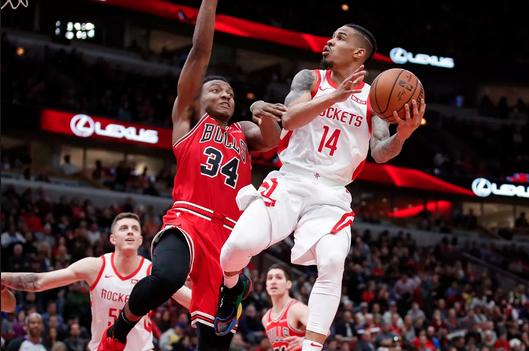 Sixers @Bulls Stats
Sixers: The #5 scoring team in the NBA hopes to make it rain buckets in this game. Tobias Harris has been fitting in well, averaging 20 points and eight boards per game on 55% shooting since coming over. Jimmy Butler has not totally impressed while here, but he continues to get buckets and knock down the three ball. Mike Scott's ability to come off the bench and quickly fire up the threes play a big role. He will be getting a lot of minutes at center, with Boban and Embiid out. The bench will need to play a key role.
Bulls: Robin Lopez, who nobody had expected to remain with Chicago for this long, has played a big part in their recent success, and his positive attitude despite all the rumors should serve as an example to other vets on how to act. Otto Porter is averaging 18-6-3 while shooting 50% from the floor and 49% from three in nine games since coming here. He has been terrific and is now a franchise cornerstone. Zach LaVine is averaging 24-5-5, while Lauri Markkanen is posting 20 and 10 a night.
Sixers @ Bulls H2H
These teams met on opening night back on October 18, and both teams looked very different. Fultz, Saric, and Covington all started for Philly. Chicago played Antonio Blakeney 30 minutes and started Bobby Portis, Justin Holiday, and Cameron Payne. Philly won by 19 led by Embiid, but that shouldn't be telling for tonight. These teams will meet twice in April.
Sixers @ Bulls News
Expect Joel Embiid to be a game-time decision.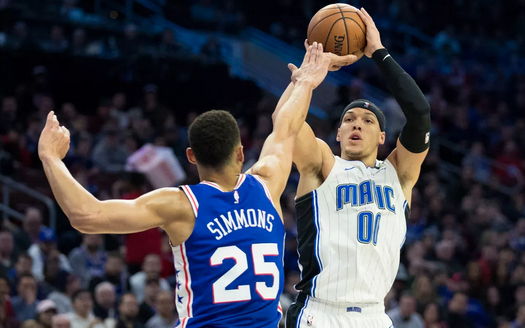 Sixers @ Bulls Predictions
Be sure to bet PHI -5! Embiid or not, this team is too talented to drop this game tonight. Watch for JJ Redick to be lighting it up from deep along with Jimmy and Tobias. Zach LaVine won't be able to lift the Bulls to the win.