After taking their loss to the Thunder last time out and being swept in the season series, the Jazz hope to put that, and the incident with the fan and Westbrook, behind them. They are currently sitting as the #8 seed, with a possible date with the Warriors awaiting them in the opening round. This is a very talented team that has dealt with point guard injuries all season, without skipping a beat. Donovan Mitchell's sophomore campaign has been terrific.
The Suns, on the other hand, have really disappointed this season, but in their last game, they let the Warriors know that they would not just roll over and die. They defeated one of the best teams in the league 115-111, despite being 17-point underdogs. That could be the biggest spread a team was favored to win by in the league all year, and despite that, they rewarded not only people who bet +17, but PHX straight up.
Jazz @ Suns Odds
Spread: UTAH -7
O/U: 222.5 (Over)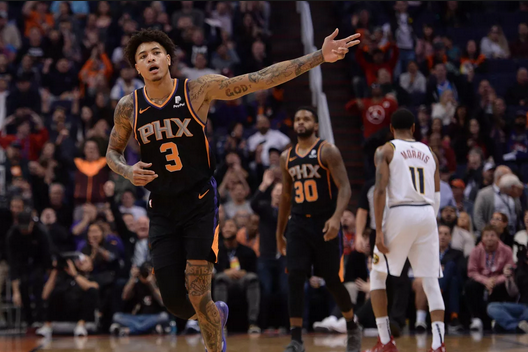 Jazz @ Suns Stats
Jazz: They are the #20 scoring offense in the league, but that isn't what has them in playoff position. It is the fact that they are the #4 scoring defense, and have terrific wing D from Crowder and Ingles, and then Rudy Gobert is protecting the rim as well as any player in the NBA. Donovan Mitchell is averaging around 24 points per game, as he has greatly improved during his sophomore season, to go with four boards and assists each. The addition of Kyle Korver has really helped them to enhance their playcalling. He can run off screens and bury the triple.
Suns: Near the bottom of the league in both points for and against, it has not been a great year for Phoenix. They are still badly missing TJ Warren, who was the #2 scorer on the team behind Devin Booker before going down. Booker is scoring 25 points a game while dishing roughly seven assists. Tyler Johnson and Kelly Oubre (16 ppg) have both been playing well since their acquisitions, while DeAndre Ayton continues to score regularly at the rim. Unfortunately, it is still not a winning recipe.
Jazz/Suns H2H
These teams will meet two more times after tonight to conclude the four-game series, which began on Feb. 6. Phoenix got absolutely crushed in that meeting, 116-88. They were only trailing by eight through three, but they completely and utterly collapsed. They were outscored 37-17 in all and hope to get into the win column this time through.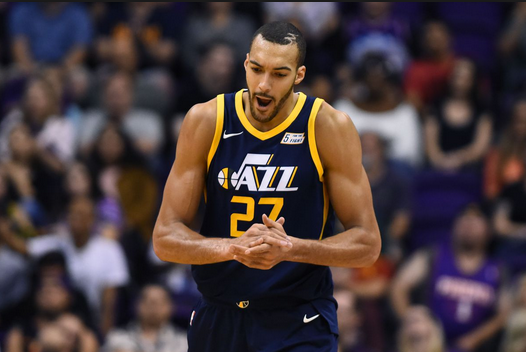 Jazz/Suns Predictions
Be sure to bet UTAH -7! Donovan Mitchell is going to go off tonight and outplay Devin Booker in a winning effort. Win #38 will be coming to the Suns, as they look to move ahead in the playoff picture.