Fresh off a win over the Brooklyn Nets, OKC will be looking for a third win in a row today. This is a group that has been playing well of late, with Russell Westbrook looking like his former MVP self. If this were 4-5 years ago, he would be considered one of the front runners, but as it stands now, things are sure not going well for them. He and PG have become quite the tandem already, and it'll be fun to watch for the years to come.
Indiana, on the other hand, was not expected to keep winning after they lost Victor Oladipo, but here they are. Bojan Bogdanovic has been playing like one of the best in the game, knocking down shots left and right. The defense, led by Myles Turner and Thaddeus Young, has been stellar, with the team being in a position to get home court for the first round of the East playoffs.
Thunder @ Pacers Odds
Spread: IND -1
O/U: 222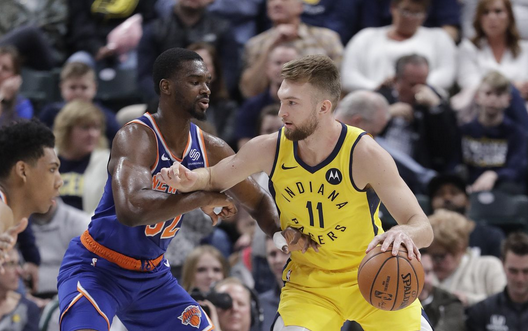 Thunder @ Pacers Stats
Thunder: Russell Westbrook is in the midst of his third year in a row of averaging a triple-double, while Paul George is scoring close to 28 points per game. They have not been getting anything from Terrance Ferguson of late, which has allowed Dennis Schroder a lot more playing time recently. But they've still got a walking bodyguard in Steven Adams to patrol the paint, averaging his 14 points and 10 boards per game. They will need some other guys to come in off the bench and step it up as the year winds on, but they do have a very talented bunch.
Pacers: They are #21 in the league in points scored, but #1 in points allowed, something Nate McMillan has preached to them all year. To limit opponents' chances. Even with Domantas Sabonis about to miss his seventh game in a row, the W's keep rolling in. Bojan Bogdanovic is averaging 18 points per game, shooting 43% from three. Wes Matthews is scoring 14 points per game since signing here, and he's shooting 40% from deep. Darren Collison, Bogdanovic, and Thaddeus Young all play terrific defense and have yet to miss a game.
Thunder @ Pacers H2H
This will be the first of two meetings between the teams, with the season series commencing on March 27.
Thunder @ Pacers News
Tyreke Evans (personal) is probable for this game. He hasn't brought much this season, but you never know when a breakout game could happen. OKC will hope to have Markieff Morris (neck) back after he missed his last game.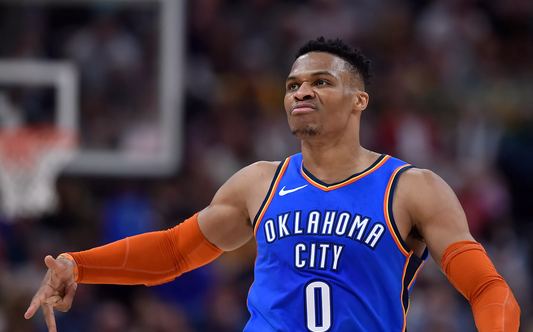 Thunder @ Pacers Predictions
Be sure to bet OKC +1! The Thunder are going to be leaving with the same exact record as the Pacers, thanks to Westbrook's 27th triple-double of the season. Bogdanovic's 25 points will not be enough to help the Pacers beat OKC in a tight battle.