Last time these teams met, I accidentally (not sure how) mispredicted the matchup despite how one-sided it projected to be, and well, the game itself was a big surprise. New York is continuing to not play for wins, but the chance to improve the little things. It will be all about the offseason and who they can bring in. With the Nets all of a sudden a playoff team, New York has pressure on them to try and keep up.
San Antonio has been playing solid ball of late and has moved into the #6 spot. It seems that they will be battling with the Jazz and Clippers for spots 6-8 until the final day of the season. They have lost eight of nine games to the Warriors over the last two postseasons, so they are going to have to stay out of the #8 spot at all costs. It would not end well.
Knicks @ Spurs Odds
Spread: SAS -13
O/U: 216.5 (Under)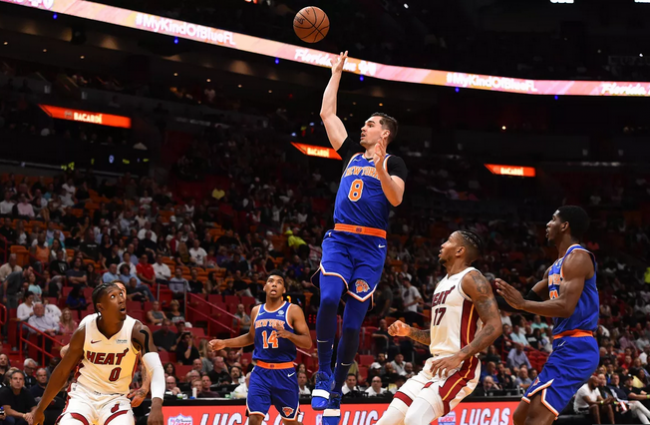 Knicks @ Spurs Stats
Knicks: Dennis Smith Jr. is averaging a team-best 15 points per game since coming over, and has looked pretty impressive. SO had rookie Mitchell Robinson of late, who is posting double-doubles left and right while blocking every single shot that is attempted in his wheel-house. Allonzo Trier continues to try to make the case that he belongs on one of the All-Rookie teams with his 11 points per game, and strong performances. It's good to see DeAndre back, but all this does is hold back Mitchell Robinson.
Spurs: They might be the single only team in the NBA that isn't knocking down threes at a high rate, or really care. All of the guys that they have who can shoot the long ball (Bertans, Mills Belinelli, Gay) come off the bench except for Bryn Forbes. They care so little about the direction the league is going in, that they start Jakob Poetl with LaMarcus Aldridge and they both play big minutes. They are smack in the middle of the pack, #16 in scoring and #15 in points against. They take the fewest threes, but shoot it at the highest %, for what it's worth.
Knicks @ Spurs H2H
When these teams met a few weeks ago, the Knicks offense did what it has mostly failed to do all season. IT EXPLODED. The Knicks scored 30+ points in every quarter, led by Damyean Dotson's 27. Mitchell Robinson had a double-double, as did Kevin Knox. DeRozan led the Spurs with 32, but they fell 130-118.
Knicks @ Spurs News
Dennis Smith Jr. (back) is questionable.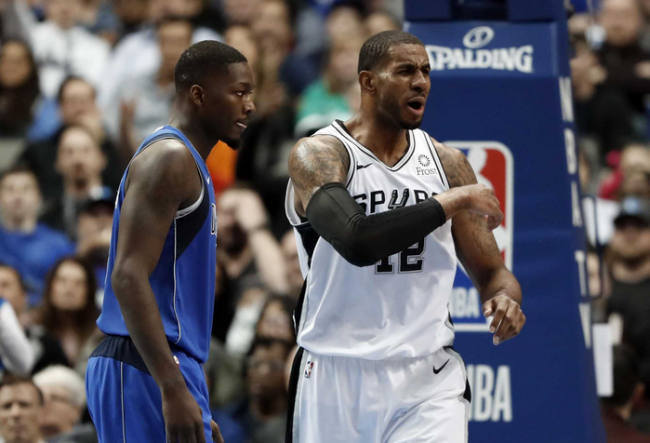 Knicks @ Spurs Predictions
Based on the events of the last meeting, the bet here is NYK +13. They are not going to win this by any means (they might?), but they will keep it close. The Spurs showed that they aren't capable of blowing out the worst team in the league. Bet the Spurs straight up or NYK +13.