Despite being 2X defending champs, this Warriors team does not always seem to carry themselves that way. They have one of the best backcourts in the history of the league, but there has been a legitimate disconnect between the guys in the locker room this year, which could ultimately lead to a Draymond Green departure. Kevin Durant may well be on his way to the Knicks, but they will continue to win.
OKC has been talked about by some as the only team who can beat GS in a series. But right now they need to ensure a high playoff spot for themselves. They have slipped all the way down to the #5 spot, and so are not in-line to host a playoff series. There is no easy matchup for them unless they can slide up to the #2 spot, so games like this are important. If they can get up and take this game, anything can happen moving forward.
Warriors @ Thunder Odds
Spread: Thunder -2
O/U: 231.5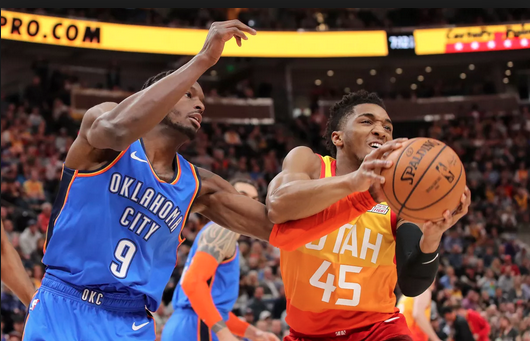 Warriors @ Thunder Stats
Warriors: In the absence of Kevin Durant in their last game, we saw Andre Iguodala step up and hit a few big shots. It has been forgotten that he is still around, with his PPG total having dropped all the way down below six per game, but he plays sound defense and can hit the occasional three. DeMarcus Cousins absolutely went off on the Rockets, and if he can take it to Steven Adams tonight, there is serious reason for us to be scared. This is not a group which has much second-unit chemistry, but they have a chance to improve with each and every game.
Thunder: Russell Westbrook is in the midst of his third year in a row of averaging a triple-double, while Paul George is scoring close to 28 points per game. They have not been getting anything from Terrance Ferguson of late, which has allowed Dennis Schroder a lot more playing time. But they've still got a walking bodyguard in Steven Adams to patrol the paint, averaging his 14 points and 10 boards per game. Depth has continued to be an issue, and this is something that could doom them if foul trouble becomes a factor.
Warriors @ Thunder H2H
When these teams met on opening night, Steph Curry's 32-8-9 line helped to lift the Warriors to a win. Paul George led OKC with 27 points and five assists. When they met for the second time, also early in the year, OKC dominated. A 123-95 win where Russ had a triple-double and PG scored 25. Klay & KD had 27 each in the absence of Steph.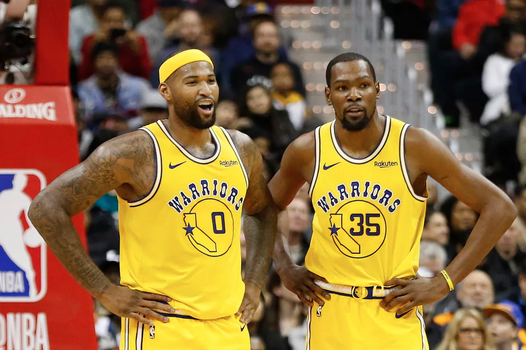 Warriors @ Thunder Predictions
OKC is going to get this W in front of their home fans. It is not a night where they are going to lose, and they are going to start playing with more energy. Sorry Dubs, but this is just not going to be your night. BET ON OKC.