Philly is finally relatively healthy, with all of the guys they'd like to be able to play now able to suit up. They have had another impressive year, successfully building off their first season of being a winner in more than six years. They are a group who will hope to achieve some major playoff success, and that is how we will judge their season. Can they actually retain BOTH Harris and Butler, while paying Simmons? It is unlikely. But hey, who knows.
Milwaukee, on the other hand, is hoping to clinch the #1 seed in the East in the coming days, but they will have to do so without one of their key cogs. Malcolm Brogdon will likely miss six-to-eight weeks with plantar fascia, and they are seriously going to miss his presence. George Hill will take on a more meaningful role that he has gotten healthy, but Brogdon's ability to defend at a high-level, create shots and get to the rim will all be missed.
Sixers @ Bucks Odds
Spread: MIL -6.5
O/U: 231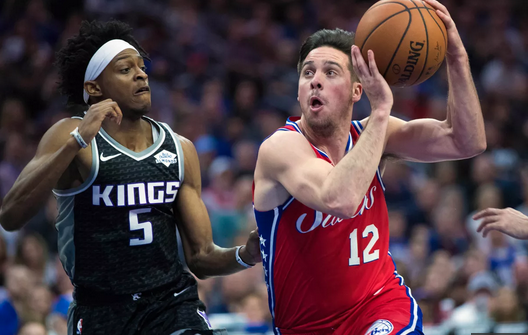 Sixers @ Bucks Stats
Sixers: Philly is coming into this contest off of three straight wins against the Cavs, Pacers, and Kings. The two games they played prior to that though, they lost to both the Bulls and Magic, games that should have been automatic wins. They have had their ups and downs, but certain nights they just have to bring it and get the win. They are the #5 scoring team in the NBA and have brought their scoring defense down impressively, now allowing just the 16th most points per game in the league. It is serious progress.
Bucks: The #2 scoring team in the league is always looking to use a heavy dose of Giannis to gain the advantage. He's having one heck of a statistical season, and though the percentage is down, he is finally showing that he is comfortable firing up the three ball. He's averaged 27-12-6-1.5-1.5 while shooting 58% from the floor, and 72% from the line (while taking nine per game). Khris Middleton is scoring 17 points per game, with Bledsoe at 16. Both need to up the ante without Brogdon, though.
Sixers @ Bucks H2H
This will be just the second meeting between the teams, and the first since October. Fultz, Covington, and Saric were all Philly starters on the date of the last meeting. Embiid's 30-19-6 was not enough as the Bucks won by 15. Giannis had 32-18-10, Middleton scored 25, and Brook Lopez drilled five threes for 21 points.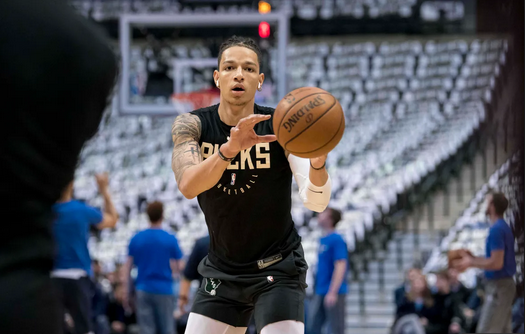 Sixers @ Bucks Prediction
Be sure that you bet PHI +6.5! As good as the Bucks are, this is going to be a battle between the teams. Both of them are looking to take hold of their respective spots in the playoffs, and this is going to be a battle. Giannis and Embiid are both going to save some fantasy owners today, too.