Remember when LeBron said he would activate playoff mode a bit earlier this year? Yeah well, since he made that statement, the team has only won three games, and the whole year turned into a disaster. They never got Lonzo back, and Brandon Ingram had a serious injury. The trading of Zubac for Muscala is looking worse every day, and the team is just 1-7 since losing to the Bucks a few weeks ago. This is a bad season.
Milwaukee, on the other hand, has been the best team in the NBA this year. They come into this game off a loss to the Sixers, where Giannis topped 50 for the first time in his career. With Malcolm Brogdon likely out up to two months, everybody will have to consistently step their game up. The addition of Nikola Mirotic allows them to play bigger at the start of games, and to spread the floor as well as if they had Brogdon out there.
Lakers @ Bucks Odds
Spread: MIL -13
O/U: 235.5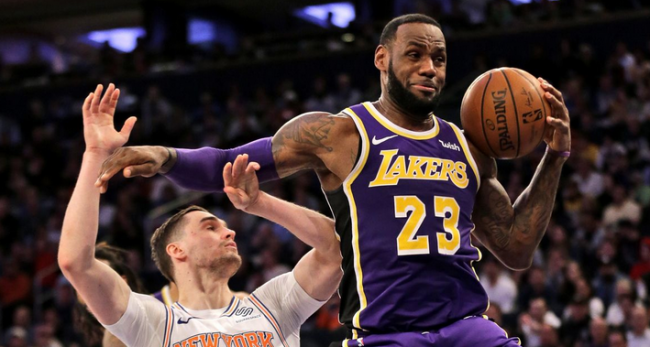 Lakers @ Bucks Stats
Lakers: We could sit here and tell you that LeBron's stats are as good this year as they have ever been. But that would tell you nothing about this group. They come in having lost eight of their past nine games and are all but out of the playoff race at this point. They have the #16 scoring offense in the league but allow the 25th most points. They are 29th in 3P%, and 29th% in FT%. They have the sixth best overall field-goal percentage because of paint effectiveness, but the other two stats sum this year up.
Bucks: With Malcolm Brogdon out, it was Giannis who stepped up with 52 against Philly. With a chance to play against LBJ again, it would not be surprising to see Giannis try and absolutely light it up and pump the Bucks crowd up. Milwaukee is the #2 scoring team in the league, while they round out the top 10 defensive teams in the league in points allowed. They shoot the two-point shot at a higher rate than any team in the NBA, which is mostly thanks to Giannis' record-setting dunk pace.
Lakers/Bucks H2H
When these teams met at the beginning of March, there was still hope for the Lakers. They have not been winning since that day, and injuries have taken their toll. Led by Eric Bledsoe 31-9-5 line, the Bucks were able to take care of the Lakers 131-120. They had trailed by one entering the fourth but were able to get the job done. Brandon Ingram and LeBron each scored 31.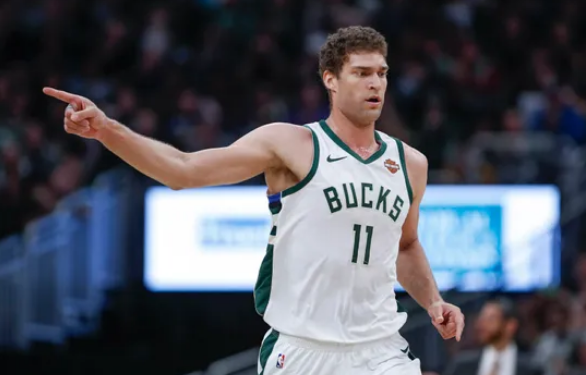 Lakers @ Bucks Predictions
Be sure to bet MIL -13! It is hard to see the Lakers coming out with much energy with the run they have been on of late, with hardly anything to play for. Rondo is one of many vets who will likely be gone, signing on with his fifth team in five offseasons.