Currently one of the hottest teams in the league, everything is now going according to plan for the Rockets. They have won 11 of their last 12 games as they have slid into the #3 spot in a loaded conference. James Harden has been leading the charge, with the fully healthy supporting cast having his back every night. The depth has become something so impressive that Austin Rivers may find himself out of the rotation altogether.
Memphis, on the other hand, started the season strong before regressing into a two-month long funk. They have played much better since overhauling the roster at the deadline, which should give them some hope going into next season. We're likely witnessing the end of the 12-year Mike Conley starting PG era, and it's truly something we will miss. They traded Gasol at the deadline and will likely ship Conley out of town in the offseason.
Rockets @ Grizzlies Odds
Spread: HOU -6
O/U: 216.5 (Over)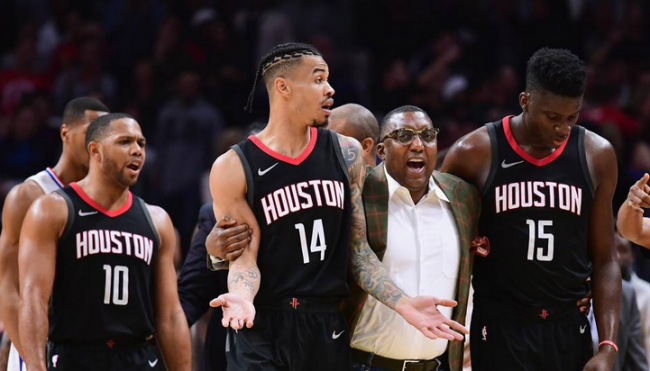 Rockets @ Grizzlies Stats
Harden is scoring the ball at a clip we have not seen in 13 years, scoring close to 37 points per game, something unheard of in this era of ball. Chris Paul has been tremendous over the past few games as he's gotten to his spots and buried his threes. They take the fewest two's in the league, as you would expect, but Houston is #3 in percentage. Also, no surprise here, but they take the most threes and are 19th in percentage. Kenneth Faried and Iman Shumpert have improved the team's positional versatility.
They are still dead last in the league in scoring and #2 in defense, but Memphis has woken up a bit. Jonas Valanciunas has averaged 17 and eight boards since coming over, while Delon Wright has averaged 10-5-4. Joakim Noah is only averaging seven points, five boards and two assists in all, but his play in the past month has shown us that he has a lot left to give. The new acquisitions have helped the team to keep fighting, despite having five players currently injured. Avery Bradley is scoring 16 points per game and shooting the ball as well as we have seen since he was in Boston.
Rockets @ Grizzlies H2H
When these teams first met on Dec. 14, the Grizzlies were 16-12. They have gone just 12-30 since that first matchup, including losses in all three prior meetings with Houston. Could today be the day that they finally get a W and avoid the season sweep?
Rockets @ Grizzlies News
Eric Gordon and Nene(rest) will not suit up tonight.  CJ Miles (foot) will unfortunately miss the rest of the season for Memphis. He made eight threes the other night.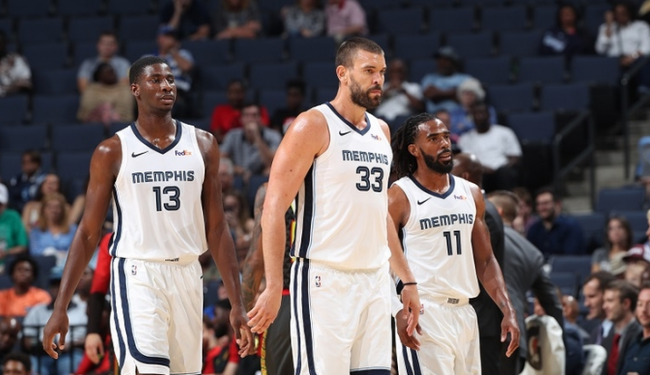 Rockets @ Grizzlies Prediction
Be sure to bet MEM +6! They have given off the vibes of a competitor in recent games, and that will continue today. They won't back down.