As the regular season winds down, both of these teams are fighting to be a higher seed in the upcoming postseason. San Antonio is currently residing in the #8 spot off their loss to the Rockets. It has been a season that looked like it may be the one that finally takes the long playoff run the Spurs have been on and puts it to bed. But they've had a losing record for only 65 days during Coach Pop's tenure. (No other team has less than 1,000 days).
Boston, on the other hand, blew a massive lead to the Hornets in the final frame last night and lost young big man Robert Williams to an injury. With Aron Baynes and Al Horford both already sitting, this just added injury to insult. Boston is hoping for a bounce-back effort today, as the team is searching desperately for wins. Being the #5 seed would put them in the worst position possible. No home-court, and if they advance, the Bucks may await.
Spurs @ Celtics Odds
Spread: BOS -2
O/U: 220.5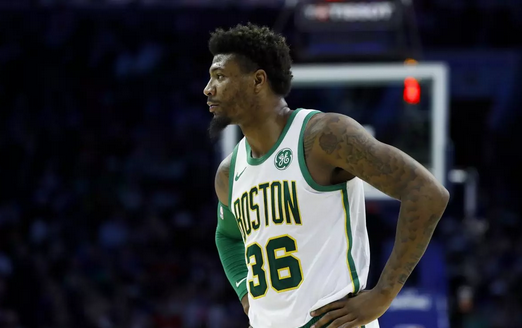 Spurs @ Celtics Stats
Spurs: They might be the single only team in the NBA that isn't knocking down threes at a high rate, or really care. All of the guys that they have who can shoot the long ball (Bertans, Mills Belinelli, Gay) come off the bench. All of them except for Bryn Forbes. They care so little about the direction the league is going in that they start Jakob Poetl with LaMarcus Aldridge, and they both play big minutes. They are smack in the middle of the pack, #16 in scoring and #15 in points against. They take the fewest threes, but shoot it at the highest %, for what it's worth.
Celtics: Being the #4 team in points allowed on the year has been a big part of Boston's recent run. The length of Jayson Tatum and Jaylen Brown on the defensive end have helped to stifle the top scorers on the other teams. Kyrie continues to ignore the negative media and the naysayers during his career year. 24-5-7 on 50% shooting, including 42% from deep. But they have missed Gordon Hayward badly, as he has continued to sit with the new injury.
Spurs @ Celtics H2H
When these teams met on NYE, it was an exciting matchup. Boston led by 6 at the break before the Spurs amassed 46 points in the third quarter, en route to a 120-111 win. LaMarcus Aldridge led the way with 32 while Derrick White added 22. Jaylen Brown scored 30 off Boston's bench while Marcus Morris had 18.
Spurs @ Celtics News
Al Horford (left knee soreness) is questionable to play.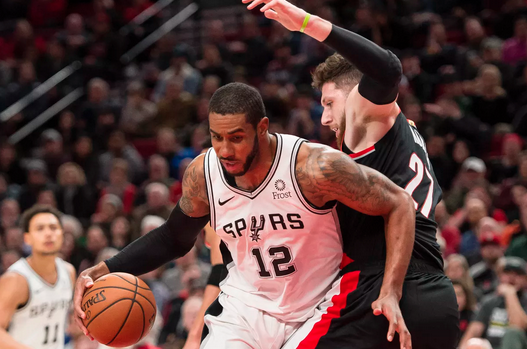 Spurs @ Celtics Predictions
Be sure to bet BOS -2! This will be a Boston victory, as they claim their 44th win of the season. San Antonio is much better at home and will struggle to leave TD Garden with the W.