Indiana has continued to thrive despite being without their superstar Victor Oladipo. They have also had to overcome a different injury to Domantas Sabonis. They have continued to take everything in stride as the results continue to be impressive. Bojan Bogdanovic has been terrific this year, as the Pacers hope to take last year's first-round success and advance in this year's postseason.
OKC has been one of the worst teams in the league over the past few years, as they hope to start an immediate turnaround. It seemed for a while that they could be a legit threat to the Warriors, but as it stands now, they are sitting in the #7 spot, ahead of only the Spurs. Paul George and Russell Westbrook have continually played well, but the supporting cast has gone invisible in a time of need.
Pacers @ Thunder Odds
Spread: OKC -6
O/U: 216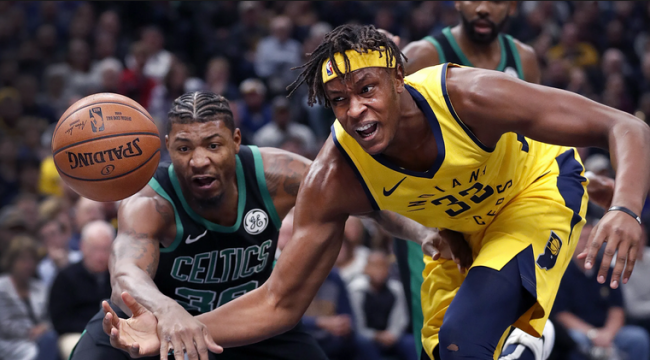 Pacers @ Thunder Stats
Pacers: Defense has been their calling card from the first day of the year, as they are allowing the fewest points in the league (even fewer than Grind City). They shoot the fewest threes, but when it comes to making them, are among the best, as they are #5 in the league in percentage. They average the ninth-most assists and steal the ball more than all but two teams in the entire league. Bojan Bogdanovic's career year has continued, as he's averaging 18 points per game and shooting a shade under 50% this year.
Thunder: It is hard to pinpoint the one thing that has caused their slide, but we can point to a struggling Terrance Ferguson and lack of bench scoring outside of Dennis Schroder as two of the main culprits. They score the 7th most points in the league and allow the 15th most, so it isn't like their defense is poor and canceling out the offense. Russ is still on pace to average a triple-double for the third year in a row, while Paul George is scoring 28 points per game. If only somebody else outside of the duo could be consistent.
Pacers @ Thunder H2H
You don't have to back far to find the last time these teams met. 13 days ago when they squared off in Indiana, the Pacers used a late run and strong fourth-quarter to knock off OKC by a 108-106 score. Domantas Sabonis had 26 and seven boards off the bench while Bojan scored 23. PG went nuts for the Thunder with 36 points while Russ added a triple-double. Steven Adams added 17.
Thunder @ Pacers News
Darren Collison (quad) is listed as day-to-day and is questionable for tonight's game.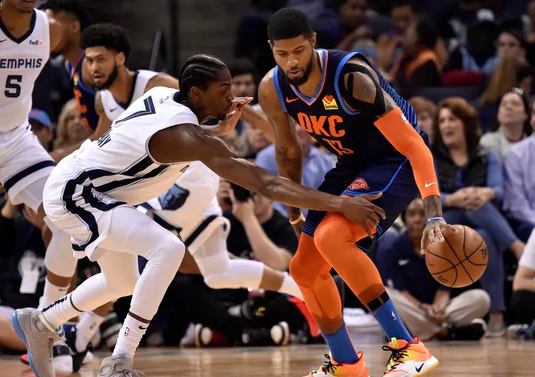 Thunder @ Pacers Predictions
Be sure to bet OKC -6! They will finally (somewhat) snap out of their long funk tonight, and get back into the win column. Russ and PG will lead the way in this low-scoring affair.