Currently playing their best basketball of the season, the Orlando Magic are still in the thick of the race for the #8 seed in the East. Right on Miami's tail, a win tonight would be huge. Looking ahead, they play the Hawks and Knicks in their next two games, both very winnable contests. Miami plays Boston twice and the pesky Timberwolves in this stretch, so if they are serious about a playoff berth, they need to bring 110% effort this evening.
Toronto, on the other hand, is looking to finish the regular season strong. Nick Nurse has come in and done an impressive job in his first year. Dealing with various injuries, he has constantly had to make changes to his rotation, with multiple key role players now on the team who also did not begin the season here. Marc Gasol has started to look more comfortable, something that will matter more when the games start to take on higher stakes.
Magic vs. Raptors Odds
Spread: TOR -8.5
O/U: 214.5
Magic vs Raptors Stats
Magic: As a team, Orlando doesn't score too much, ranking #25 in the league. But they do not lack scorers. Evan Fournier makes his money off his three-point ability. Terrence Ross has brought tremendous ability off the bench this year and is scoring a shade under 15 ppg. Nikola Vucevic has been the motor for this team, as the center has averaged 21-12-4 while shooting 52% from the floor and being effective from three. Aaron Gordon has averaged 16 points and eight boards while being a very efficient defender. They are #5 in the league in pts allowed.
Raptors: It's hard to say who is going be in this team's lineup from game to game, but we do know that they will play you competitively no matter who suits up. They dominated the short-handed Bulls while being able to rest a number of key starters. We saw Jodie Meeks log 29 minutes, and his shot was dropping. And though he is unlikely to get many MVP votes, the positive impact that Kawhi has had on this team, and their ability to win games with ease, has not gone unnoticed.
Magic @ Raptors H2H
The first meeting between these two teams saw the Raptors come away with a 93-91 win in a game that Evan Fournier led all scorers with 27. When they met for the second time, the Magic absolutely beat Toronto down, led by a wild 30-19-8 line from Vucevic. They held the Raptors to under 30% shooting from the floor in that one.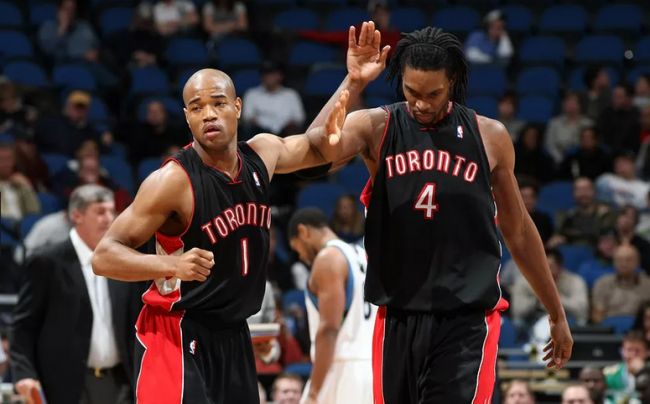 Magic @ Raptors Predictions
Be sure you bet ORL +8.5! While they are in fact the road team, they have responded well of late to the desperation of having to win just about every game to stay in the hunt. Their eyes are on the prize, which is the franchise's first playoff appearance sans Dwight Howard.