Denver enters this game off a poor loss to the Wizards in which they lost Jamal Murray to injury and Nikola Jokic to a late-game ejection. The team was unable to execute in the second half, as they were held under 35 points during the game's final 24 minutes. It was very hard to see a team who excels on both ends like the Nuggets struggle like that, but with first in the West on the line, look for them to bring it tonight.
Golden State, meanwhile, beat the Hornets down for all their lunch money, and then some on Sunday. They ended up winning the game by 47, with the final result never in doubt. If Steph Curry is being left wide open, then there is no reason for your team to even come close. Golden State is playing some of their best ball of late, and look to extend to a two-game lead for the top seed.
Nuggets @ Warriors Odds
Spread: GS -8
O/U: 221.5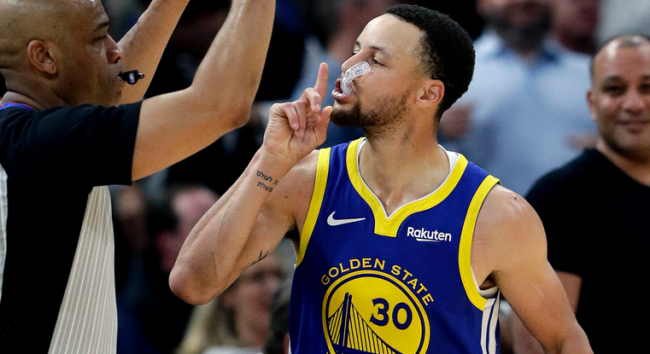 Nuggets @ Warriors Stats
Nuggets: The team's rotation is so deep that they cannot even afford to play guys who were dropping 15-20 like it was nothing in the earlier part of the season. And Isaiah Thomas, who worked his tail off all offseason, and all year is not even in there getting playing time because Monte Morris has been one of the most pleasant surprises in the league. Nikola Jokic has improved his game with every passing season, and this year has taken another step toward becoming a surefire top player in this NBA. Jokic is averaging close to 21-11-8, and in another year, could be considered an MVP favorite.
Warriors: Golden State has had their dominant moments this year as they always do, and though it has been a down year for Draymond, his impact in regards to ball movement and defense continues to be felt. They are the #2 scoring team in the NBA, trailing only Milwaukee in that category. They are shooting the third-best percentage in the entire NBA in three-point percentage. They also shoot the second-highest percentage on two's, and in all, are leading the NBA in field-goal percentage—as if that's a surprise.
Nuggets @ Warriors H2H
This will be the third and final meeting between the two teams at the top of the conference. Their first meeting featured 89 first-quarter points, including a whopping 51 scored by the Warriors. Golden State won each game by double-digits, so Denver has their work cut out for them.
Warriors @ Nuggets News
Jamal Murray (ankle) is listed as probable.
Andre Iguodala (toe) is listed as questionable.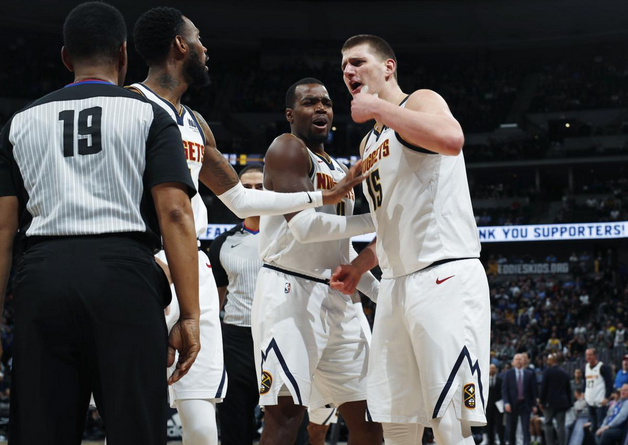 Warriors @ Nuggets Prediction
This game is going to be closer than the other two considering what is at stake. Be sure you bet DEN +8! They will not give in so easily, and Nikola Jokic is going to have another terrific performance for his team. Mike Malone said he may rest guys down the stretch, but likely not today.