LA fought hard all through the first game, but could never quite get into an offensive rhythm. The Warriors stifling defense took them out of anything that could be consistent, so it just became a two-man show. Montrezl Harrell and Lou Williams combined for 51 of the team's 104 points, and if you add JaMychal Green's 10, those three guys who didn't start the game, scored over 60% of the total Clipper points. Their starting guards have to step up.
Golden State brought out their death lineup, something we haven't seen much of this year due to the addition of Cousins. Iguodala playing with the four main guys is what helped to multiple championships. And now that lineup is back again. This is something Steve Kerr said we should expect a lot more of. Also, if Curry is going to post 38-15-7 and hit eight of his 10 three-point attempts, the Clippers will never have a chance.
Clippers @ Warriors Odds
Spread: GS -14.5
O/U: 230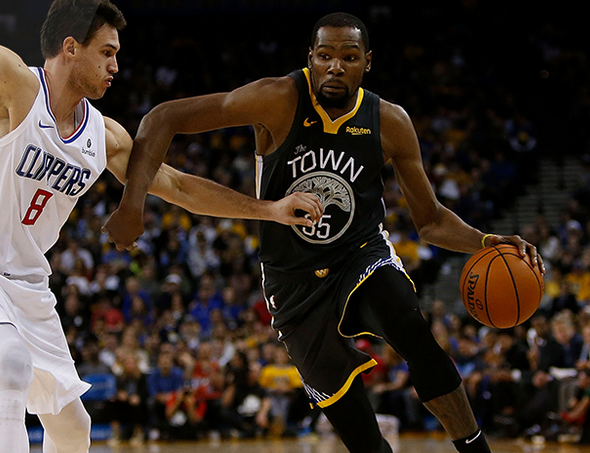 Clippers @ Warriors Stats
Clippers: One player who may not get much of a chance this series based on the matchup is Ivica Zubac. The third-year pro logged just 10 minutes in his playoff debut and had 0-4-1. Montrezl Harrell finished with 26-5-2 in his 30 minutes of action and looks like the better fit, and he should draw a game two start. While Patrick Beverley played tremendous defense as always, he managed just three points, as did Landry Shamet. These two sharpshooters are going to HAVE to wake up. Danilo Gallinari (15 and 8) and SGA (18 pts, five rbs) were the only starters who could produce.
Warriors: We finally saw Draymond Green wake up! A year that has seen him miss the majority of his shots, finally turned around. He managed 17 points and grabbed seven boards, and seven assists in the first game. Klay finished with just 12 points, but as we mentioned above, Curry's 38, and also KD's 23 points were more than enough to carry the team. Outside of Andre Iguodala, we didn't see many reserve minutes, but his 8-6-6 is more than they have gotten from him throughout the year.
Clippers @ Warriors H2H:
The winner of the third quarters in this series is likely going to be the team that goes on to win each game. Being the best 3Q team in the history of the game, that is usually when Golden State is able to turn the tide, no matter the score. The Clippers lost each of the first three quarters, including by six in the third. A strong second-half effort could give them new life.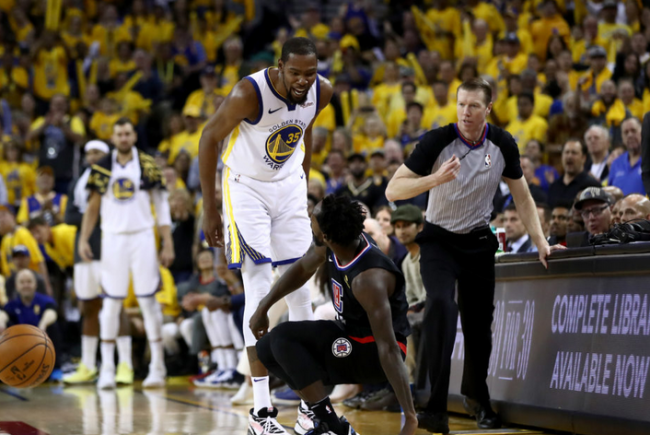 Clippers @ Warriors Predictions
Game two is going to be a blowout, no doubt about it. Curry is ready to light it up once again, and this team is looking to take a 2-0 lead on their opponents from LA. It's the year last at Oracle, and they want to go out strong. Bet GS -14.5!