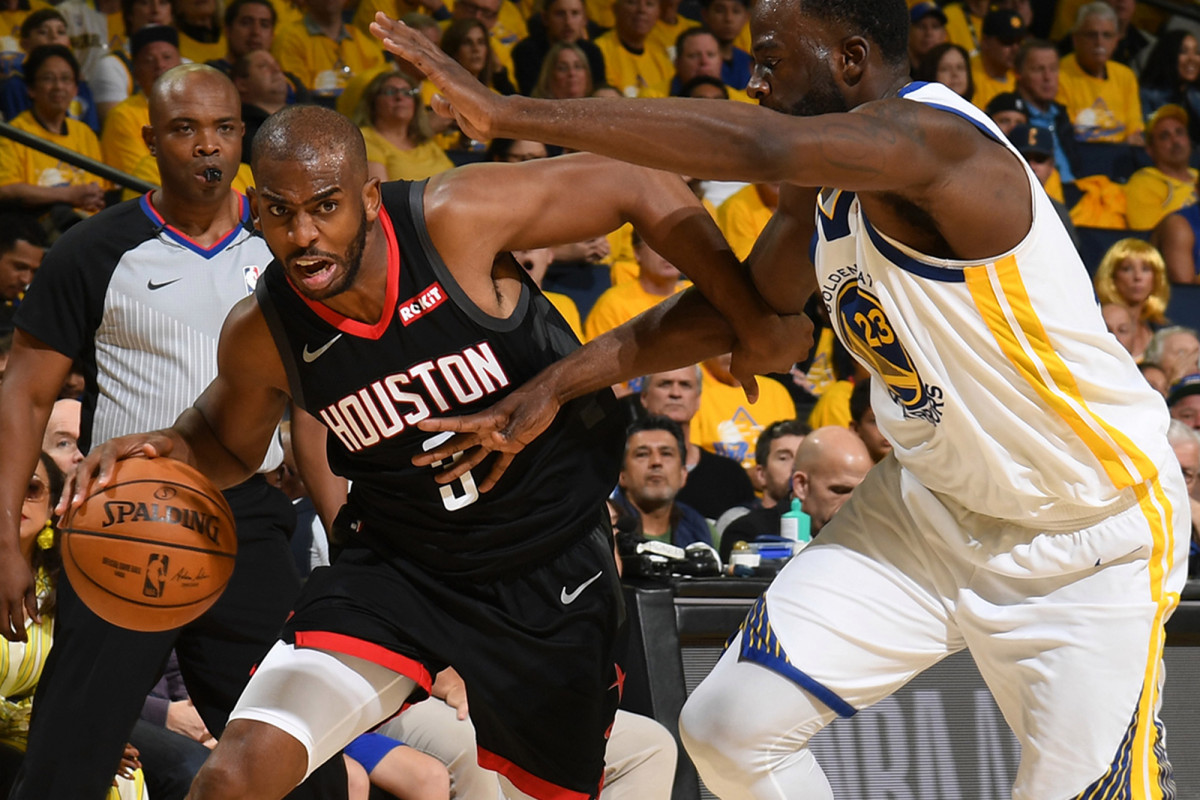 Golden State could not be in a worse position, but having just won Game 5, they are fortunate to have the series lead and two chances to end it. They have lost Kevin Durant for the series, and they are going to certainly miss him and the historic numbers he had been putting up. He was their motor and made the offense really go. With him out, the pressure is 100% on the Splash Bros, with nobody on the bench getting much run.
Houston has to be disappointed in themselves for not being able to knock off GS on the road with KD leaving a close game with an injury. They didn't share the wealth enough and their top two stars, making close to $80 million a year combined, went ghost when the team needed them most. Capela didn't make a shot until the final minute, and well, they didn't get it done.
Warriors at Rockets odds
Spread: HOU -7.5
O/U: 213.5
Warriors at Rockets stats
Warriors: They managed 104 points in their last win, despite the fact they only put up 15 points in the third. When KD went out, they were up by four and managed to outscore Houston without him the rest of the way. They scored 32 in the fourth, making shots when they needed to. Kevon Looney made all of the hustle plays, while they just about broke even during five minutes of Jerebko. They turned the ball over 15 times, a figure that didn't help them, but also didn't destroy them. We should expect to see Quinn Cook take some of KD's minutes, as he is the best shooter on the bench.
Rockets: The stat that will jump out more than any other when looking at this game from Houston's perspective? James Harden took only ONE shot in the final 8:30 in a game where KD was out, and they HAD to win. And it was a lay-up in the waning moments with the lane wide open. He was jacking shots all night but was too passive in the fourth. Houston shot just 12 of 41 from three and equaled Golden State's turnover total. Austin Rivers had been better for Houston but was a -20 in Game 5.
Warriors at Rockets H2H
The Warriors are 7.5-point underdogs, which is the biggest such figure in that category in the Kerr era. They are 30-10 in the 40 games that KD has missed since he came over to Golden State prior to the 2016-17 season. Golden State has only had Durant off the floor for 63 minutes this postseason, and the offense has been more efficient. They also play at a faster pace.
Warriors at Rockets predictions
WE WILL HAVE ANOTHER GAME 7, FOLKS! Houston vs. GS, Game 7, part two. Make sure you bet HOU -7.5! Not having KD will prove to be too much for Curry's team. Yes, this is once again Curry's team. Bet all you got on Houston.