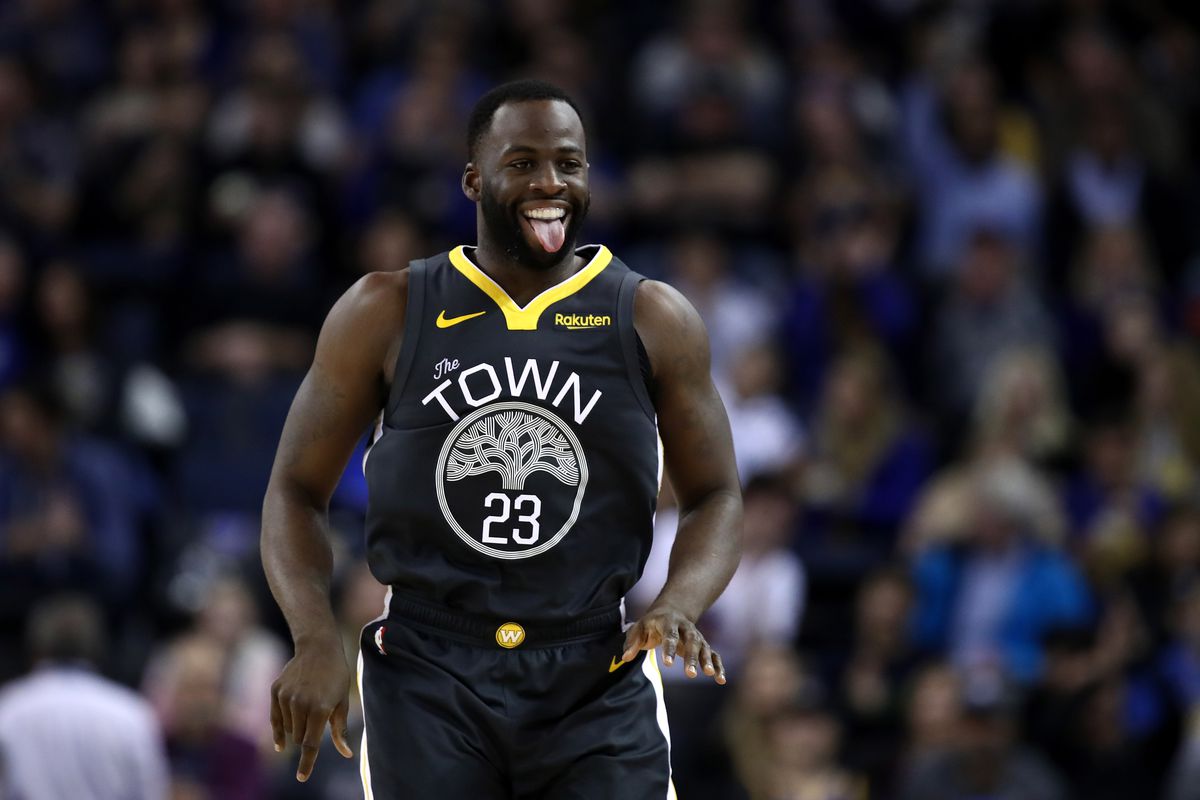 Alright folks, they made it! It's been 20 years, but Portland is back in the Western Conference finals. Thanks to the Game 7 heroics of CJ McCollum and the timely free throw makes from Evan Turner, they were able to get it done. Not having Jusuf Nurkic has forced other players to step up, and Enes Kanter, who is fasting during the daytime for Ramadan, has continued his strong play and has been seeking advice from Hakeem Olajuwon.
Golden State is no stranger to this part of the postseason. It's their fifth time in a row making it to the WCF, but it is their first time in three years not having KD healthy and available. He will return at some point in this series, but not for tonight. They're extremely lucky that his injury was not to his Achilles, and that he will be able to return at all. Whether or not he does play, they have the core of a team that went 73-9 a few years ago.
Blazers at Warriors odds
Spread: GS -8
O/U: 218.5
Blazers at Warriors stats
Blazers: As you'd expect, this team is extremely reliant on its backcourt, and the numbers show it. Both CJ and Dame are averaging 22 shots per game this postseason, combining to score 54 points per game on roughly seven three-point makes. CJ scored 39 in their close-out victory of Denver, while Lillard struggled to score, only making shots when the team really needed him. Enes Kanter is averaging 13 and 11, and his efforts have not gone unnoticed, while Zach Collins leads the team with 1.6 blocks per game off the bench, his rim protection a huge part of their second-unit attack.
Warriors: In Kevin Durant, the Warriors are missing a whole lot. He was averaging 34 points per game on 51% shooting (50-40-90 splits too), in 39 minutes per game, including averaging roughly 45 per game last round. They need him to do a lot. But Steph is averaging 24, Klay is posting 18, and Draymond and Iguodala are scoring in double figures this postseason. Iggy has been shooting the long ball regularly and making shots with regularity. The energy of Kevon Looney off the bench and the sharp-shooting of Quinn Cook will be big in this series.
Blazers at Warriors H2H
As mentioned above, this is the third time in four years that Terry Stotts' group will face off with Steve Kerr's. In the second round in 2016, Portland won Game 3 at home and made most of the games tight. They would be swept in the opening round in 2017, and now here we are in round three. Can Portland finally get over the hump?
Blazers at Warriors predictions
Folks, make sure that you bet POR +8! The Warriors took it at Houston with KD out, but this will be different. The game is going to be close, and Portland's ability to change things on defense will play a large role.