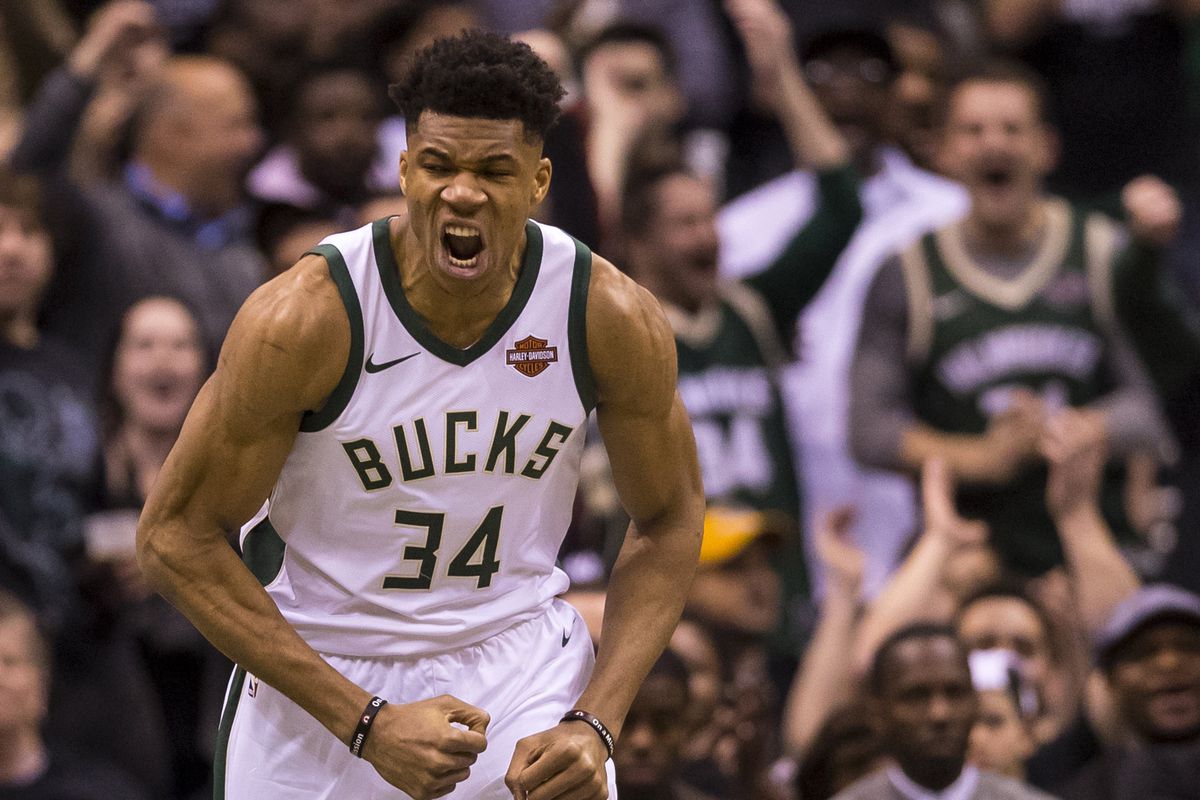 Toronto got off to the best start they could have possibly asked for in game one, but like Portland last night, it didn't matter at the end of the day. When push came to shove, Kyle Lowry had absolutely no help, being the only guy to make a field goal in the fourth quarter. AND, players without KL initials (Lowry, Kawhi) did not make a single shot after halftime. This might be the wildest stat of the postseason.
Milwaukee on the other hand took a poor start and turned it all around. Their role players have through in a big way to help lead the rally, and come away with another win on their home floor. It was never going to be easy for the Bucks this postseason when you consider that they had not won a playoff series since 2001. But here they are, three wins from the Finals and a potential crack at Golden State.
Raptors vs. Bucks odds:
SPREAD: MIL -6.5
O/U: 216
Raptors vs. Bucks stats
Kyle Lowry finally busted out for Toronto in round three, adding a team-high 30 points, including scoring 14 in the fourth. He was in a great rhythm, but he wasn't getting any help. They only scored 41 total points in the second half on twelve field goals. They didn't play their reserves much in the final 24:00, while Nick Nurse played four starters over 40 minutes. The totals probably should have been lower, especially considering how hard they were ridden in game seven. They have some solid players on their bench, not getting any action.
Game one will be remembered as "The Brook Lopez Game", without a doubt. He added 29 points, including hitting a number of key threes down the stretch. He grabbed 11 rebounds, and also blocked four shots. Ersan Ilyasova also shot his jumpers well when they were increasing their lead, while Giannis was getting to the FT line with great regularity. Nikola Mirotic only shot 3-9 from the floor but knocked down a triple in the final quarter. They should get better performances from both Bledsoe and Middleton tonight.
Raptors vs. Bucks H2H:
Milwaukee did what very few teams are able to do, which was win a playoff game when shooting the three-ball under 25%. Teams who win playoff games with said percentage have gone 62-57-4 against-the-spread in the following game (John Ewing).
Teams that have won/covered five straight games entering a conference finals/NBA game, have gone just 4-9 in the game that follows.
Raptors vs. Bucks predictions:
Alright folks, make sure you bet MIL -6.5. They have lost one game on their home floor this postseason, but they won't be losing another one out here. They will go in front 2-0 on their opponents from Canada, as they move to within two wins of the Finals!  While this stays close for awhile, the Bucks win and cover the spread in Game 2. Giannis time.