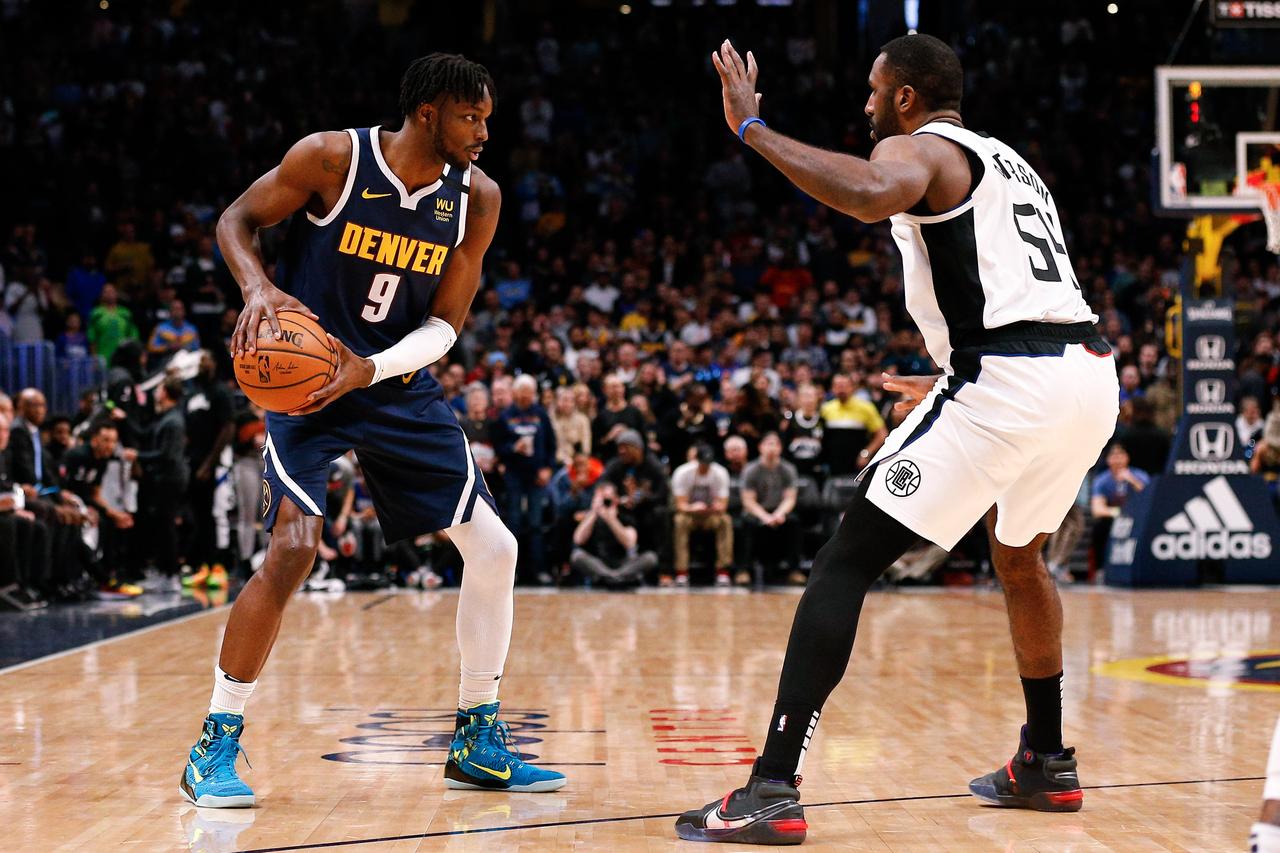 The Los Angeles Clippers can match the Denver Nuggets for the second-best record in the Western Conference when the teams battle in Los Angeles on Friday night. The Clippers have won back-to-back games after losing four of their previous five, while the Nuggets split their past four games.
Denver is one of five teams to reach the 40-win mark and put up a strong performance in Tuesday's 115-98 home victory over the Detroit Pistons. "I think sometimes you have to stop along the way and understand where you're are at and what you're accomplishing," Nuggets coach Michael Malone said. "[We're] only one of a few teams in the league that have 40 wins right now. So, I'm proud of our guys for getting these two home wins before going to L.A." The Clippers are in position to post their 40th victory after producing a 102-92 road win over the Phoenix Suns behind 24 points and 14 rebounds from All-Star forward Kawhi Leonard. "We're just trying to be on the same page right now," Leonard told reporters. "It's only been two games that we've won, so it's nothing too huge. We've got to keep going."
ABOUT THE NUGGETS (40-18): Reserve power forward Jerami Grant exploded for a career-high 29 points on 12-of-15 shooting against Detroit for his fifth 20-point effort of the season. "We have a lot of talent on this team," Grant told reporters. "A lot of players who can put up numbers, 20 points-plus a game. You never know where it's going to come from on any given night." Forward Michael Porter Jr. also played well off the bench with 13 points and eight rebounds to score in double digits for the 10th time in his past 13 appearances.
ABOUT THE CLIPPERS (39-19): Forward Marcus Morris scored 18 points – his most in six games since being acquired by the Clippers – and point guard Reggie Jackson tallied 12 points in 16 minutes in his third game with Los Angeles as the team showed off its new depth. "These are veteran guys who know how to play," Clippers coach Doc Rivers said after the win. "I don't know if it is what I envision, I just know they can play. I wasn't looking for anything heroic or anything like that. They're both going to win at least one playoff game each for us. You just know that. You know how the games are going to go." Their contributions against Phoenix were needed as forward Paul George had his fourth straight subpar game and is averaging just 8.3 points on 12-of-46 shooting during the stretch.
Season Update
Denver won their second straight game as they downed the Pistons at home on Tuesday night. The Nuggets entered Thursday with a four-game lead over Oklahoma City and Utah in the Northwest Division race. In the Western Conference playoff picture, the team is second, five games behind the Lakers for the top spot. Denver led by six after the opening quarter and by 13 at the half. The Nuggets didn't let the Pistons closer than six in the second half en route to the win. Denver shot 57.9 percent from the field, including nine of 19 from three-point range, and held the Pistons to 40.7 percent shooting. Jerami Grant led the Nuggets with 29 points off the bench in the loss.
LA won their second straight after a three-game slide as they knocked off the Suns on the road Wednesday night. The Clippers are second in the Pacific Division, six games behind the Lakers in the standings. In the Western Conference playoff picture, the team is third in the standings, six games behind the Lakers for the top spot there. LA trailed by eight after the opening quarter before gaining the lead with a 33-20 advantage in the second quarter. The Clippers extended their margin to 10 after three quarters and didn't let Phoenix closer than seven in the final quarter. LA shot 44 percent from the field, including 14 of 38 from three-point range, and held Phoenix to 39.1 percent shooting in the game. Kawhi Leonard led the Clippers with 24 points, 14 rebounds and five assists in the win.
Denver Nuggets at Los Angeles Clippers Head to Head
The Nuggets own a 97-79 advantage in the all-time regular season series between the teams and have won the last three matchups. That includes a 114-104 home win in the first meeting this season as a one-point favorite on January 12.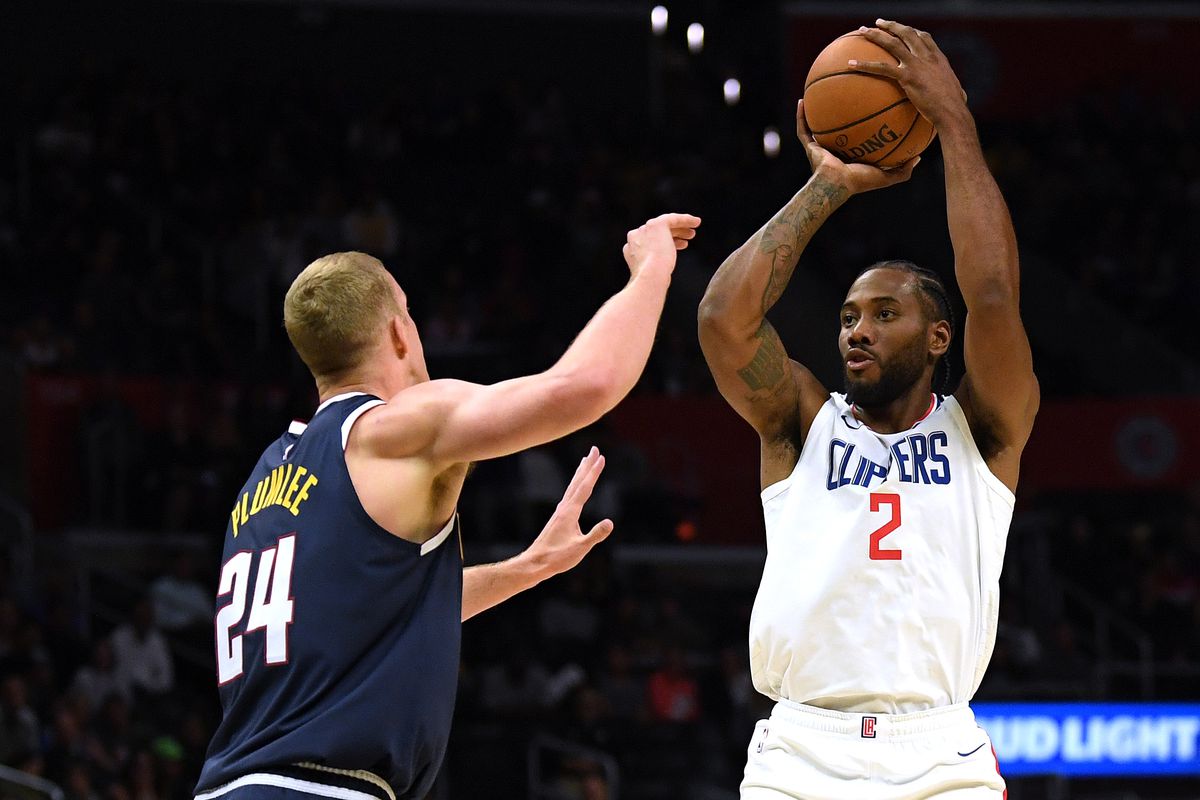 Denver Nuggets at Los Angeles Clippers Stats
The Nuggets enter this contest 19th in the league by averaging 110.7 points per game on the year. Denver is 20th in rebounding by collecting 44.6 boards per night and 4th in assists by dishing out 26.5 dimes a night. The Nuggets are 5thin the league in scoring defense as they allow 106.8 points per contest this season. Jamal Murray is second on the team with 18.9 points plus 3.9 rebounds and 4.8 assists per contest this season. Nikola Jokic contributes 20.8 points, 10 rebounds and 6.8 assists a night. Will Barton (14.8 points, 6.4 rebounds), Gary Harris (10.2 points), Paul Millsap (12.1 points) and Torrey Craig are solid contributors. Jerami Grant (11.5 points), Mason Plumlee, Monte Morris and Michael Porter Jr. are key bench pieces for Mike Malone's group. Denver is 8th in the league in field goal percentage as they shoot 46.9 percent from the floor as a team this season. The Nuggets are tied for 23rd in the league in threes per game as they knock 10.8 triples per contest while the team is 17thin three-point shooting by hitting 35.6 percent from beyond the arc.
The Clippers are currently 6th in the league in scoring offense with 115.6 points per game. LA is 3rd in the league in rebounding with 48.1 boards per game and stand 17th in assists with 23.9 per contest. The Clippers are average defensively, ranking 13th in scoring defense by allowing 109.8 points per game. Paul George is second on the team with 21 points, 5.9 rebounds and 3.9 assists per game on the season. Kawhi Leonard contributes a team-leading 27.1 points, 7.7 rebounds and 5.2 assists this year. Lou Williams (19.1 points, 5.8 assists) and Montrezl Harrell (18.6 points, seven rebounds) are both averaging in double figures as well. JaMychal Green, Reggie Jackson, Ivica Zubac, Marcus Morris Sr., Patrick Beverley, Patrick Patterson and Landry Shamet (10.4 points) are other key pieces for Doc Rivers. LA is tied for 13th in the league in field goal percentage as they shoot 46.2 percent from the floor. The Clippers are 14th in three pointers a game with 12 per contest and tied for 10th in three-point shooting as they hit 36.5 percent of their long-range attempts.
Denver Nuggets at Los Angeles Clippers News
Missing players Nuggets: No reports of injuries.
Missing players Clippers: No reports of injuries.
Denver Nuggets at Los Angeles Clippers Odds
Spread: -5.5 Clippers
O/U: 219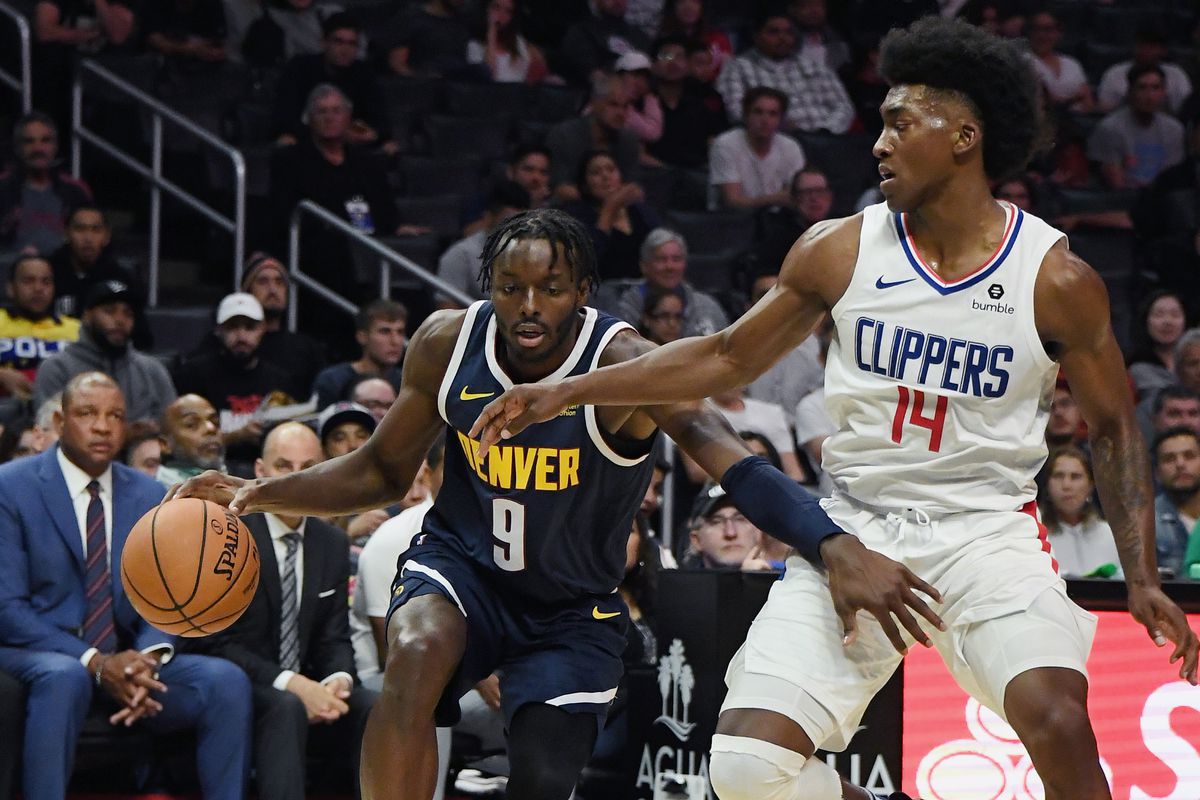 Denver Nuggets at Los Angeles Clippers Predictions
This one is going to be a heavyweight match-up between a pair of deep rotations in the Western Conference. It's a contrast of styles a bit as well as Denver is a defensive-oriented team while the Clippers are a run and gun offensive style led by their stars. The Nuggets have been solid all season long and earned a win in the first meeting this season but that game came without George in the mix for the Clippers. LA is 23-6 at home this season and they have back to back wins on the books. Look for the Clippers to scratch out a win here as they do just enough against the Nuggets to come up with the victory.