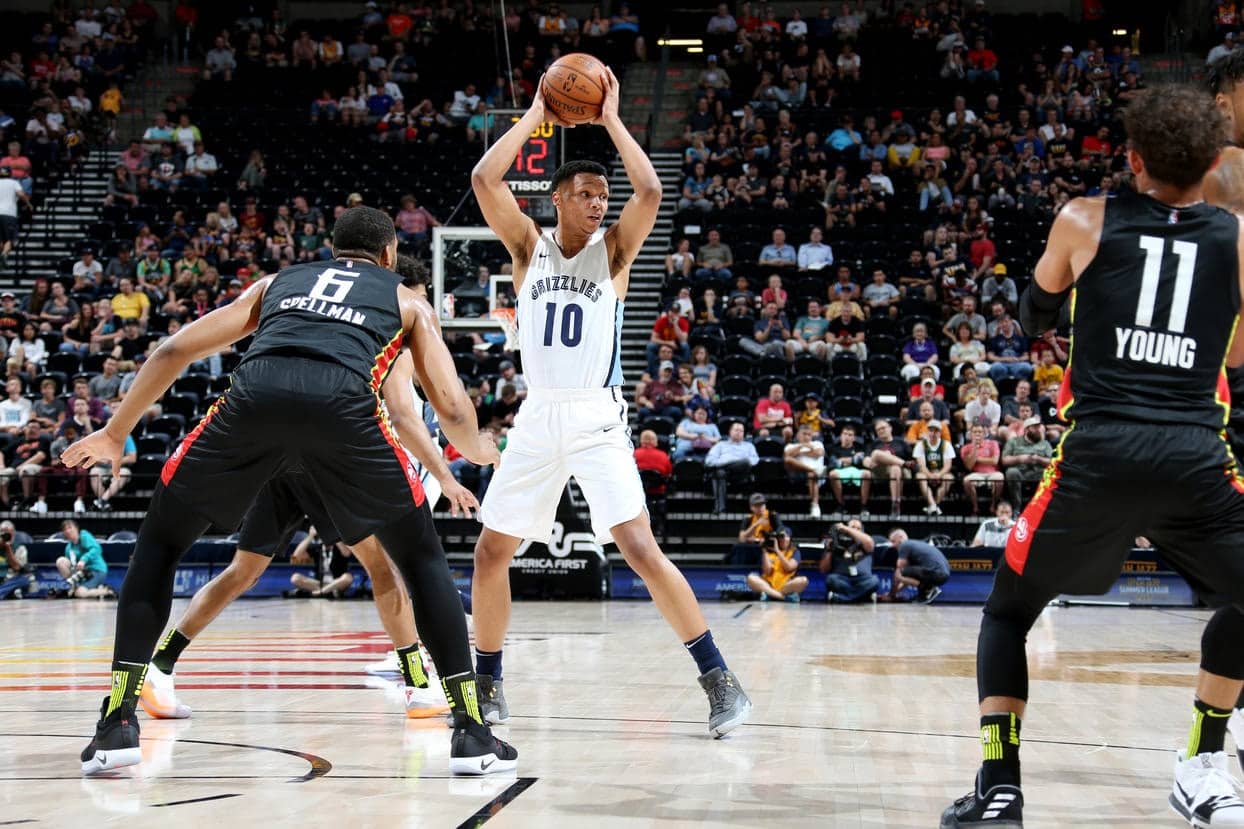 The Memphis Grizzlies snapped out of their post All-Star break malaise in a big way on Saturday and tightened up the defense while taking down the top team in the Western Conference. The Grizzlies will try to continue their march toward a playoff spot when they open a three-game trip by visiting the Atlanta Hawks on Monday.
Memphis came out of the break with five consecutive losses while allowing an average of 122.8 points but held the Los Angeles Lakers to 40.9 percent from the floor, including 9-of-36 from beyond the arc, in a 105-88 victory on Saturday. "Great game and effort from our guys on the second night of a back-to-back," Grizzlies coach Taylor Jenkins told reporters. "Tough stretch there in the last five games, but so proud of them. Different guys stepped up on the defensive end and contributions from so many different guys." Memphis' defense will be put to the test on Monday against the Hawks, who averaged 135 points in winning their last two games. "The guys are finding something that's pretty special, with ball movement," Atlanta coach Lloyd Pierce told reporters after watching his team hand out a season-high 34 assists in Saturday's 129-117 win over Portland. "… Nineteen threes last night, 18 made threes tonight. It's pretty special. Now consistency is the key, and that's always going to be the key for us. Can we keep it up, can we continue to share the basketball, move the basketball that way?"
ABOUT THE GRIZZLIES (29-31): Center Jonas Valanciunas contributed 22 points and 20 rebounds in Saturday's win while point guard Ja Morant added another line to his Rookie of the Year resume with 27 points and 14 assists. "It was a good win," Morant told reporters. "We weren't panicking. I won't say it's not big, but a lot of people are trying to make it seem that way coming off a losing streak, 'they all needed that win.' We need to win every game. We are just going to keep working." Morant posted double-doubles on back-to-back nights after collecting 20 points and 11 assists in Friday's loss to Sacramento.
ABOUT THE HAWKS (19-43): Atlanta has its own dynamic young point guard in All-Star Trae Young, who handed out 15 assists on Saturday to go with 25 points in his fifth consecutive double-double. "It was really special," Young told reporters. "When we play like that, it's tough to beat us. Obviously, I'm going to get trapped a lot, so whenever I get trapped, getting off (the ball), and when guys make plays like that tonight, you can't trap for too long." Young is getting plenty of help from forward John Collins, who is averaging 27.8 points on 64.6 percent shooting over the last five games.
Memphis Grizzlies at Atlanta Hawks Head to Head
The Hawks and the Memphis Grizzlies have played 46 games in the regular season with 29 victories for the Hawks and 17 for the Grizzlies. Head to head, the under is 8-3 in the last 11 meetings overall and the Grizzlies are 6-13 ATS in the last 19 meetings in Atlanta.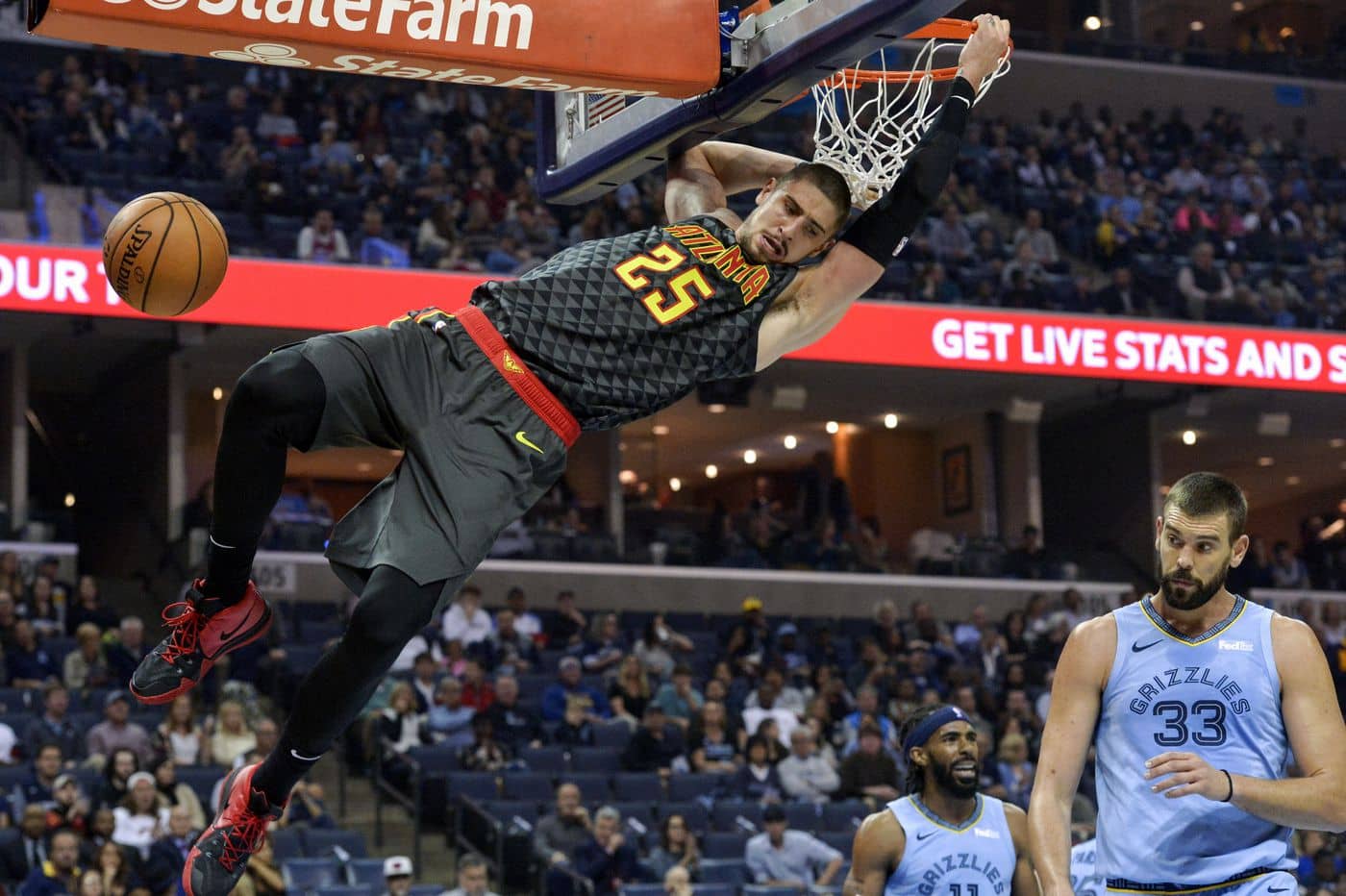 Memphis Grizzlies at Atlanta Hawks Stats
The Memphis Grizzlies have been in a bit of a rut as they've lost six of their past nine games, but they will be aiming to build some momentum after arresting a five-game skid with a 105-88 home win over the Lakers on Saturday. Ja Morant led the team with 27 points and 14 assists, Dillon Brooks added 24 points on nine of 24 shooting while Jonas Valanciunas chipped in with 22 points and 20 rebounds but no other players finished in double figures. As a team, the Grizzlies shot 45 percent from the field and 10 of 31 from the 3-point line but this win was about their defense as they held the Lakers to just 40 percent shooting to lead by as many as 22 points before easing off in the fourth quarter.
Meanwhile, the Atlanta Hawks have been in decent shape lately as they've won four of their last six games and they will be aiming for a third straight victory after blowing past the Trailblazers in a 129-117 home win on Saturday. Trae Young led the team with 25 points and 15 assists, John Collins added 24 points with 10 rebounds and four assists while DeAndre Hunter chipped in with 22 points on eight of 12 shooting. As a team, the Hawks shot a healthy 54 percent from the field and 18 of 42 from the 3-point line as they managed just 23 points in a slow first quarter, before taking over the game with 84 points in the second and third quarters combined to lead by as many as 20 points.
Memphis Grizzlies at Atlanta Hawks News
Missing players Grizzlies: Justise Winslow (Back), Grayson Allen (Hip), Jaren Jackson Jr. (Knee) and Brandon Clarke (Hip) are all out.
Missing players Hawks: Dewayne Dedmon (Elbow), Clint Capela (Heel), Skal Labissiere (Knee),
DeAndre' Bembry (Abdominal) are out. Cam Reddish (Back) is questionable.
Memphis Grizzlies at Atlanta Hawks Odds
Spread: -2.5 Hawks
O/U: 240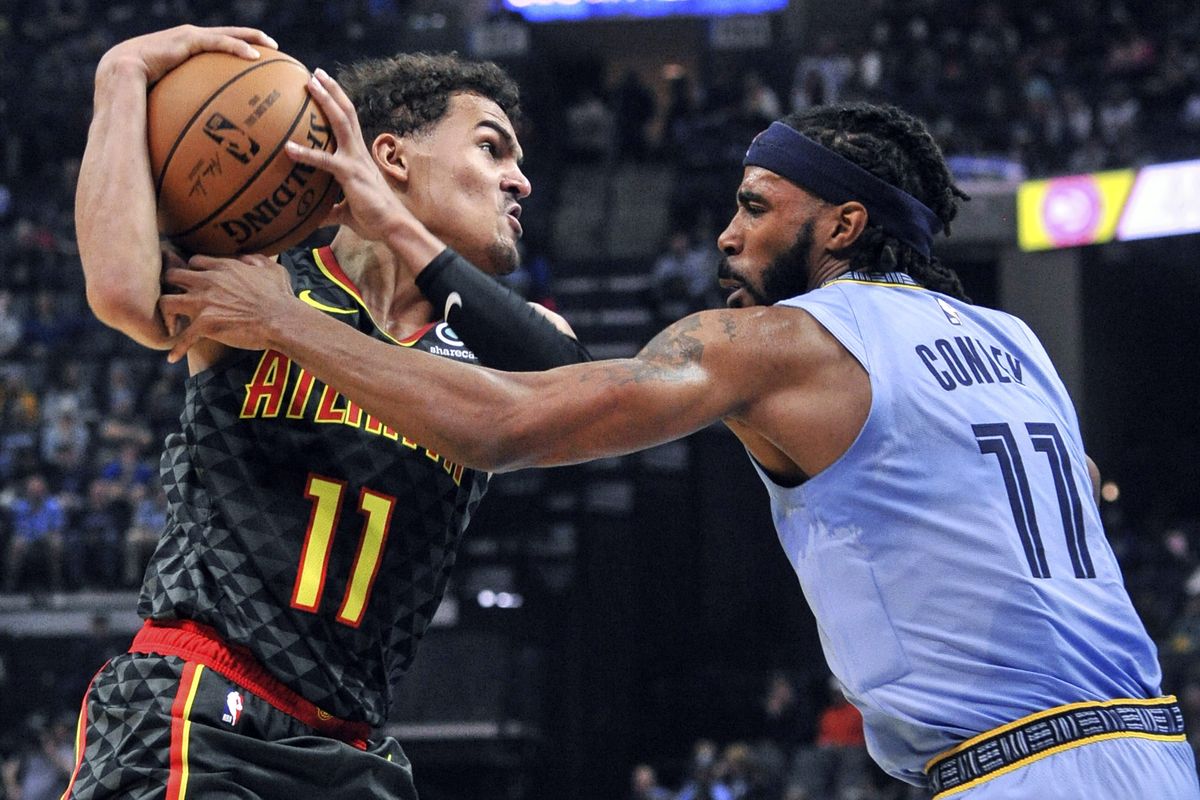 Memphis Grizzlies at Atlanta Hawks Predictions
Cam Reddish left Saturday's game with lower back pain and his status for Monday is unclear. The Grizzlies were one of the hottest teams in the league before coming back to Earth with six losses in their last nine games, while the Hawks are coming into this one looking for a third straight victory after blowing past the Trailblazers in their last outing. The Grizzlies are 0-4 ATS in the last four road games and 6-13 ATS in the last 19 meetings overall, so I'm sticking with the Hawks to continue their recent form with a win and cover here.