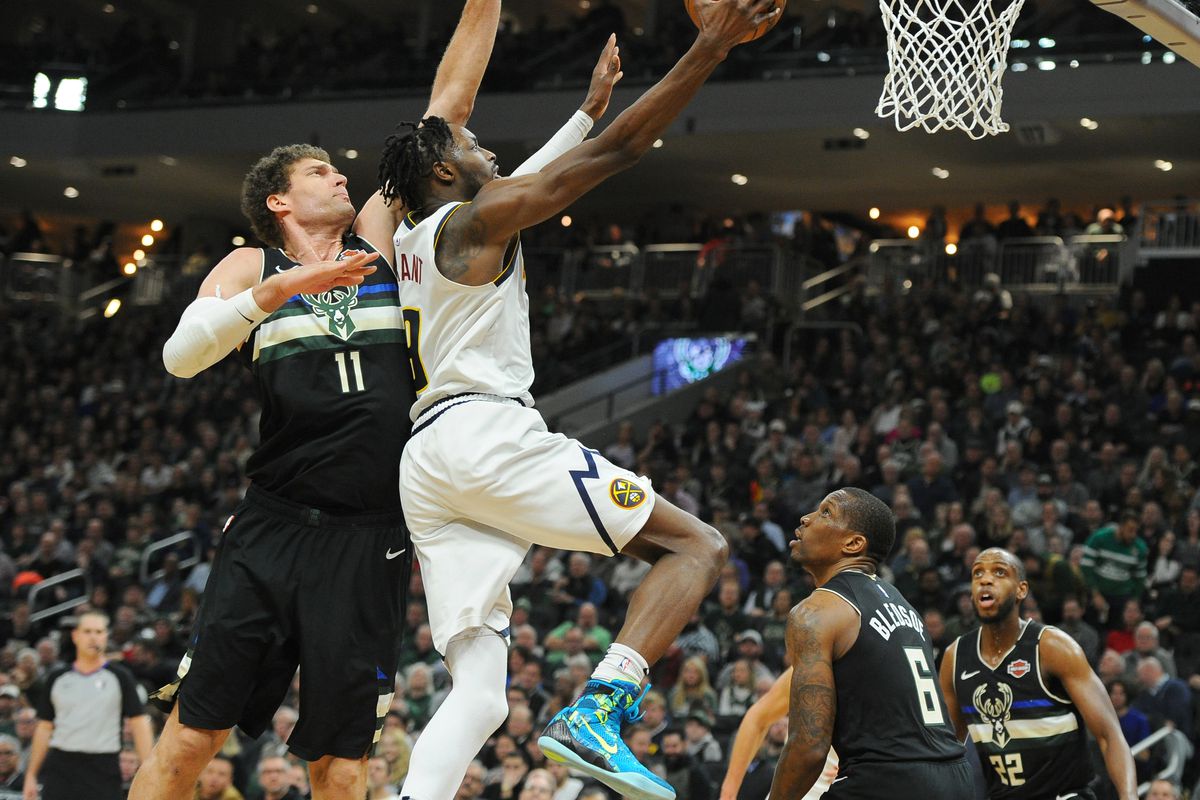 The Milwaukee Bucks will try to break out of their mini-slump without MVP Giannis Antetokounmpo when they complete a three-game road trip at the Denver Nuggets on Monday. Antetokounmpo missed Sunday's 140-131 loss at Phoenix due to a knee sprain and will not return until Thursday against Boston, at the earliest.
"The way they described it to me is we'll see how the next few days go and kind of evaluate him and see where he is then," Milwaukee coach Mike Budenholzer told reporters of Antetokounmpo before his NBA-leading Bucks allowed 47 first-quarter points to the Suns en route to its third loss in four games. The Nuggets are just a game out of second place in the Western Conference, but have gone 4-5 over their last nine games, including Saturday's 104-102 setback at Cleveland that left head coach Michael Malone befuddled. "Who are we?" he told reporters. "That's a decision we have to think long and hard about. On defense, we don't point, we don't talk, we don't match. You have to participate in your own recovery, right? Our transition defensive lapses are so egregious in nature – lob, dunk, a coast-to-coast drive." Denver allowed an average of 116.4 points over the last five games, nearly nine more than its season mark.
ABOUT THE BUCKS (53-11): Khris Middleton scored 39 points Sunday and is averaging 29 in the seven games Antetokounmpo has missed this season. Eric Bledsoe chipped in 28 points on 12-of-19 shooting after averaging nine points – more than six below his season mark – over his previous five games, but the quality offensive numbers meant little after such a dismal start. "Tough first quarter for us," Budenholzer told the media of a first 12 minutes that led to a 47-28 deficit. "Phoenix's aggressiveness just put them in a position where they could maintain a lead and take it home. … I like the competitiveness of the group in the second half the way we fought and gave ourselves some chances. Tough game."
ABOUT THE NUGGETS (42-21): All-Star center Nikola Jokic was held to single digits in scoring for the first time in 44 games when he finished with eight points in the loss at Cleveland. Will Barton scored 22 points to lead Denver, which shot 50.6 percent from the floor but had a season-worst 3-of-8 showing from the free-throw line. Guard Gary Harris scored 18 points and registered a season-high five steals, and the veteran guard is shooting 66.7 percent from the floor in March – 7-of-10 from 3-point range.
Season Update
The story of this road trip for the Bucks is the loss of The Greek Freak. Last season's MVP, Giannis Antetokunmpo, puts up 29.6 points per game while converting a staggering 55 percent of his attempts from the field. Giannis also leads the team in rebounding with 13.7 boards per game. The Bucks have been extremely dominant on the boards, hauling in an average of 52.0 per game which is good for 3.5 more than any other team. This Milwaukee team simply will not be the same without him and has their hands full with this Denver team. They will have to rely on Middleton to take on more scoring responsibility while the rebounding could be a huge question mark.
The biggest issue for Denver in their most recent loss was Nikola Jokic being held to just eight points. The Denver center leads the team with an average of 20.5 points per game to go along with 10.2 rebounds. Against the Cavs, he was held to just eight points. Luckily for Jokic and the Denver big men, they will not have to deal with Giannis down low. Jokic is likely to dominate the post offense and rebounding for his team on Monday night. To compliment Jokic, Jamal Murray has been looking good in recent performances, giving Denver weapons all over the court to deal with this compromised Milwaukee squad.
Milwaukee Bucks at Denver Nuggets Head to Head
The Bucks and the Denver Nuggets have played 96 games in the regular season with 36 victories for the Bucks and 60 for the Nuggets. Denver won the first meeting in January by 14 points.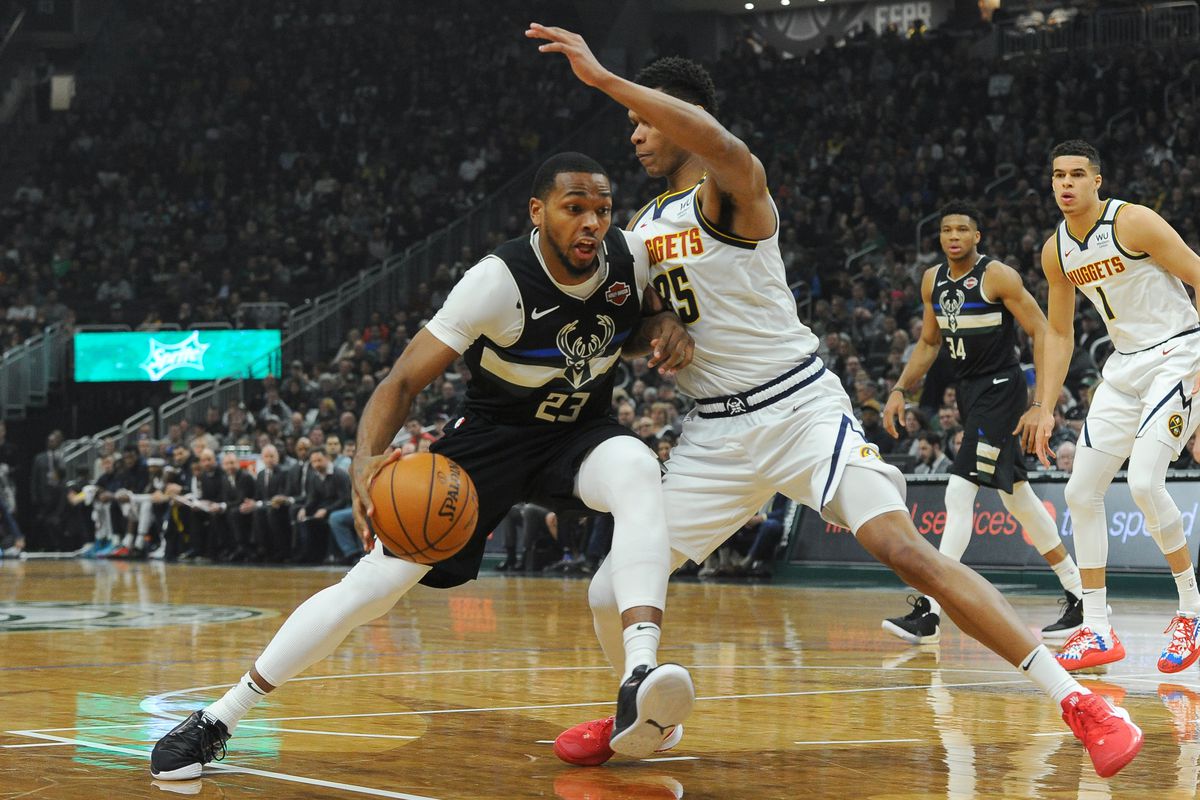 Milwaukee Bucks at Denver Nuggets Stats
The Milwaukee Bucks need a win after losing three of their last four games. The Milwaukee Bucks are averaging 118.8 points on 47.8 percent shooting and allowing 106.8 points on 41.1 percent shooting. Giannis Antetokounmpo is averaging 29.6 points and 13.7 rebounds while Khris Middleton is averaging 20.7 points and 6.3 rebounds. Eric Bledsoe is the third double-digit scorer and Brook Lopez is grabbing 4.5 rebounds. The Milwaukee Bucks are shooting 35.6 percent from beyond the arc and 74.3 percent from the free throw line. The Milwaukee Bucks are allowing 35.3 percent shooting from deep and are grabbing 52 rebounds per game. The Milwaukee Bucks have lost three straight road games.
The Denver Nuggets look for a win after splitting their last 10 games. The Denver Nuggets are averaging 110.6 points on 47.1 percent shooting and allowing 107.6 points on 46 percent shooting. Nikola Jokic is averaging 20.5 points and 10.2 rebounds while Jamal Murray is averaging 18.6 points and 4.8 assists. Will Barton is the third double-digit scorer and Paul Millsap is grabbing 5.8 rebounds. The Denver Nuggets are shooting 35.7 percent from beyond the arc and 77.5 percent from the free throw line. The Denver Nuggets are allowing 34.7 percent shooting from deep and are grabbing 44.3 rebounds per game. The Denver Nuggets have won five of their last seven home games.
Milwaukee Bucks at Denver Nuggets News
Missing players Bucks: Giannis Antetokounmpo(Knee) is out.
Missing players Nuggets: No reports of injuries.
Milwaukee Bucks at Denver Nuggets Odds
Spread: -3.5 Nuggets
O/U: N/A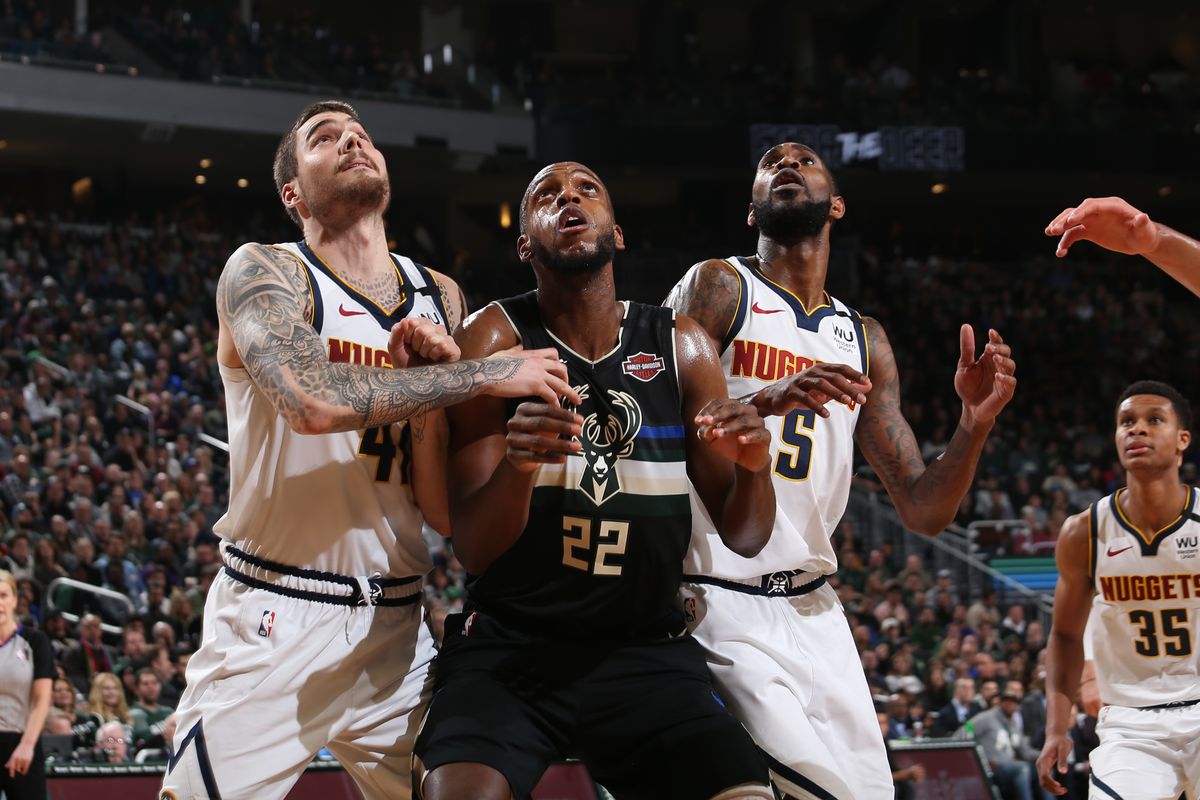 Milwaukee Bucks at Denver Nuggets Predictions
Without Giannis at their disposal, the Milwaukee Bucks are an entirely different team. Losing the NBA MVP is no easy trail to overcome. This is a great opportunity for Denver to take advantage because their best player lurks down low and will not be interrupted by the Giannis on Monday. With only Brook Lopez as a threat to slow Jokic down, the Nuggets have to feel good about what they have in the paint. The offensive performance in the second half against Cleveland was concerning but there is no cause for panic until it becomes a trend. This is a great opportunity for Denver to get a huge win.