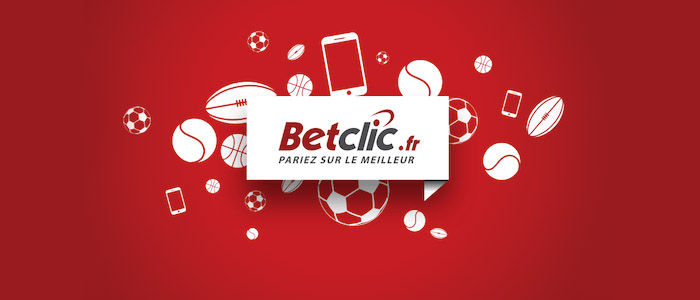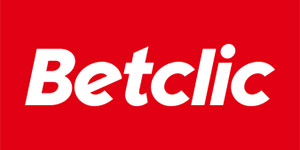 European betting enthusiasts, including French punters, will have a great time when they join Betclic. This interactive sportsbook offers a wide range of betting markets which will suit the taste of different sports fans. There is a website dedicated particularly to the French bettors who decide to make wagers at Betclic. It conducts fair and safe online betting and is licensed by the local Gambling Regulatory Authority.
Betclic has decided to help both its new and regular members with a few bountiful promotions. It is extremely easy to upgrade your betting experience with the offers that Betclic is providing. If you are constantly on the move, you will also have the chance to bet on the go. The virtual sportsbook is fully compatible with both iOS and Android devices and can run smoothly on various phones and tablets. Whether you play on the go or on your desktop device, you can enjoy the same betting options and be sure that your money is properly protected.
Betting Markets
Whenever you load the website of Betclic, you will notice that there are plenty of sports you will be able to bet on. On the homepage, you will see that there are a few betting markets you can instantly access by clicking on the popular sports categories. In addition to them, there is a section with Other Sports which will reveal punters the entire selection of sports they can bet on.
There is no doubt that the one sport which is favorite to the majority of European punters is football or as some parts of the world refer to it, soccer. French bettors are no excluded from the massive admiration for the sport and its players. This is why football is a popular betting category at Betclic. It offers some of the best odds on major events such as World Cup, Copa America, Champions League, Premier League, Bundesliga, Ligue 1 Conforama.
Tennis is another popular sport among French punters which is why Betclic is offering some of the best odds on tennis games. If you are rooting for your favorite tennis player, you can also bet your money on him/her at Betclic. The sportsbook covers major ATP and WTA games and has a special category for the French participants in tennis tournaments. This way, one can see all the major events where French players will compete and bet on them.
Another major betting market at Betclic is basketball, which is a sport with many fans across the world, including Europe. Members of Betclic will be able to pick from the US and international basketball events and place their stakes on the teams and players they prefer. Bettors can make wagers on NBA, EuroBasket or FIBA Basketball World Cup events and find the best odds online.
Members of Betclic will also be able to make bets on rugby games. The odds on rugby events can be found at the Other Sports section of the sportsbook. Bettors will have the opportunity to place bets on Rugby World Cup, European Rugby Champions Cup, European Rugby Challenge Cup, England Premier League, Super Rugby, Pro 14.
One of the greatest betting options that Betclic is offering is live betting, also known as In-Play betting. Bettors can see a calendar with the upcoming sporting events which will allow Betclic patrons to place bets as the game is played in real time. This is a very exciting betting option which can bring punters quite the generous payouts.
In addition to the sports mentioned above, members of the bookie will be able to bet on a wide range of other popular sports. This will allow numerous sporting fans to enjoy the best betting time once they join Betclic.
Promotions and Bonuses
Betting enthusiasts can enjoy a lucrative time at Betclic from their first bets at the sportsbook. New members of the online bookie will be able to enjoy a bountiful Welcome Bonus up to €100. In order to be eligible to receive this offer, punters will have to make their first deposit at Betclic and bet up to €100 on an event of their choice. Whether they lose or win, bettors will receive freebets of up to €100 which can be used only for betting purposes and cannot be withdrawn. The winnings that have been accumulated thanks to the freebets, however, can be cashed out.
Members of Betclic can also participate in the challenges organized by the bookie. Currently, patrons of the sportsbook have the chance to sweep the massive prize of €5,000 if they land the first place in the tournament of Betclic. In order to participate in this challenge, punters will have to make a bet of at least €10 on odds of at least 1.50. Whether their bet is a winning or a losing one, bettors will earn points which will help them climb up the list of participants. For every win, bettors will receive 2 points per €1, while a loss will award 1 point for every €1 that has been wagered.
At the end of the promotional period, there will be 500 bettors who have gathered the most points and will be rewarded generous cash prizes. The combined prize that all winners will enjoy is €50,000 and those who participate have the chance to sweep pretty bountiful rewards.
Members of Betclic can also refer friends and enjoy a great bonus if their friends open an account at the online sportsbook. The sportsbook patrons who invite friends are called "godfathers" and the friends they refer are their "godsons". In order to be eligible to invite your friends, you have to be an existent member of the bookie who has already done his/her first deposit.
In order for your friends to be considered your godsons, they must not have an account at Betclic and proceed to create one. They will also have to make at least 10 bets on events with at least 3 possible outcomes, on odds of 2.00 or higher. Every single one of the 10 bets must be done on different betting markets and the cumulative sum of the bets must exceed €35. After your friends have verified their accounts and used the code you have provided them with, they will be considered your godsons. After they finish their 10th bet, you will receive a free bonus of €10. This bonus must be wagered at least 3 times on sporting events with at least 2 potential outcomes and odds greater than 1.50. After meeting these requirements, you will be able to cash out your bonus.
The friends you have referred will also receive a Welcome Bonus of up to €110 when they open their account at Betclic. After they have made a deposit and bet for the first time at the sportsbook, the friend you have invited will receive a freebet bonus, equal to their first wager. The bonus amount they can receive can be up to €110. Freebets cannot be withdrawn but the winnings that have been accumulated thanks to them can be cashed out by your referred friends.
Banking
French members of Betclic will have several convenient payment solutions at their disposal. These will allow them to top up their betting accounts instantly and receive their winnings in a very secure manner.
Credit Cards
One of the easiest ways to top up your sportsbook account at Betclic will be using your credit card. Both Visa and Mastercard users will be able to use their cards for instant deposits at Betclic. This is a very secure method which will enable punters to easily manage their funds and make real-money bets whenever they feel like it.
Prepaid Cards
Another very convenient payment method that punters can utilize for their deposits at Betclic is a prepaid card. This is a solution that allows bettors to top up their betting account in a secure and fast way. Members of the bookie can use paysafecards or Premium Tickets to upload funds to their betting accounts. Since prepaid cards eliminate the need of providing any personal information, bettors can stay anonymous when making deposits at Betclic. This adds another layer of protection when you are making deposits at the online sportsbook.
E-wallets
When it comes to fast and secure deposits, members of Betclic can also use e-wallets. These allow you to instantly top up your betting account without providing any information about your card or bank account. Digital wallets are considered a very secure payment solution and bettors can use PayPal, Skrill and Neteller e-wallets at Betclic. It is very easy to deposit funds to your e-wallet, using different methods and, later on, use your digital wallet for funding your betting account.
Instant Transfer
Members of the virtual bookie will also be able to upload money to their betting balance via instant transfers. The service of Rapid Transfer can be used at Betclic for making instant deposits to bettors' accounts. Before you use this method, however, you must make sure that your banking institution supports the service of Rapid Transfer. If you are a member of HSBC France, Mutual credit, Caisse d'Epargne, Agricultural credit, Societe Generale, BNP Paribas, BRED, The postal bank, Crédit Lyonnais you will be able to use Rapid Transfer for your deposits at Betclic.
Bank Transfer>
Lastly, members of Betclic will also have the chance to deposit funds to their betting accounts via a bank transfer. The positive thing about this payment method is that it is extremely safe as punters will be using the service of the banking institution they trust and know. The downfall, however, is that bank transfers are very slow and you cannot top up your account instantly.
Whenever you wish to withdraw your winnings at Betclic, the only method that you will be able to use is a bank transfer. You will have to provide your bank account after which it will take up to 2 days to process your withdrawal request. After the sportsbook approves your withdrawal, you will receive your money in about 1 to 5 business days.
Licensing and Restricted Countries
Before you dive into your betting adventures at Betclic, it is good to make sure that you are joining a properly regulated and safe website. The company that owns and operated the French website of Betclic is BetClic Enterprises Limited, which holds a valid license issued by the French Gambling Regulatory Authority.
Since Betclic is an advocate of responsible gambling, it does not allow any underage betting. You will have to be 18 years of age or older in order to open an account at Betclic and make real-money wagers. In addition to that. You must not be a resident of the territories considered restricted due to their online gambling laws. Currently, individuals who reside in Belgium, Bulgaria, Italy, the United Kingdom, Spain, Denmark and countries where gambling is prohibited, including Afghanistan, Belarus, China, Egypt, Iraq, Iran, Israel, Libya, Malaysia, Russia, Singapore, Sudan, Syria will not be able to bet at Betclic.
Mobile Support
For those who are constantly on the move and cannot bet online will have an alternative way to make bets on the go. In addition to its desktop web-based variant, Betclic can also run on mobile devices. As long as you have a stable Internet connection, you will be able to make bets at Betclic on the go.
Whether you are an Android or iOS user, you will be able to make the most out of your betting on the go. Since there is no dedicated app, punters will not have to worry about the storage space on their device. The mobile version of Betclic runs easily thanks to the browser app on numerous smart devices.
You will notice that even when the web-based bookie is loaded on a smaller screen, your betting adventure will not be that different from your desktop one. The design of the mobile version of Betclic is created in a way it will allow punters easy navigation. As soon as you load the bookie, you will notice the button which will allow new punters to open an account and existent ones to log into their profiles.
On the home page, you will also see all of the top bets. Those will be the current favorites of punters and will allow you to join in the fun of betting on major sporting events. On the bottom part of the screen, you will notice a button which will allow you to load all of the betting markets available at Betclic. You will also see a calendar icon which will display all of the games that are currently playing and offer the In-Play betting option. Bettors will be able to see the bets they have made or the poker and race lobbies of Betclic.
If you wish to make a bet via your phone or tablet but you do not have a sufficient balance for that, you can also deposit via your smart device. You just need to keep in mind that bettors are allowed to use only credit cards when they wish to top up their account on the go. Unfortunately, one cannot request a withdrawal via the mobile version of Betclic.
Customer Support
Whenever you bet at Betclic and you are experiencing some issue, you have several chances to solve them with ease. You can head to the Help section of the website where you will find the FAQs of Betclic. This page will help you with detailed information on various topics which will help you in many situations.
If you still have some additional questions, you will be able to ask them via a couple of options. Betclic offers a live chat option which will allow you to speak to one of the sportsbook agents and resolve any issue. While the chat feature allows punters to receive an answer in the fastest way, there is also the option to send an email. You can send your inquiries to support@betclic.fr and the support agents will send you a reply in no time.
Conclusion
French betting enthusiasts will be able to enjoy a top-notch wagering experience thanks to Betclic. This online sportsbook has prepared numerous betting markets which will appeal to various punters. Members of the bookie will be able to make all the typical bets on major sporting events. In addition to that, they will be able to make In-Play bets which will allow them to enjoy a more thrilling and different betting experience.
When it comes to topping up their betting accounts, patrons of Betclic will be able to choose from several fast, convenient and secure payment methods. The majority of deposit options will allow you to boost your balance instantly and in a hassle-free way. Even if you bet on the move, you will be able to make quick deposits via credit cards which is very convenient for mobile bettors.
New members of the sportsbook have the chance to claim a generous freebet bonus. In addition to that, punters can invite their friends and enjoy another special offer of Betclic. Bettors can also have plenty of fun by participating in the challenges of the sportsbook and possibly sweep a major prize if they rank first. The overall experience at Betclic is definitely rewarding and fun, no matter where you bet.