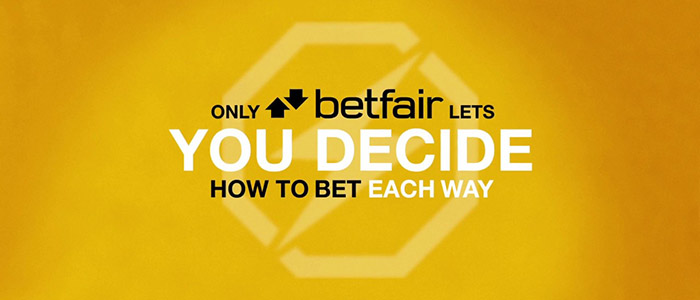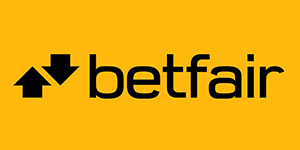 Where US online gambling is concerned, the situation is not as clear-cut as in Europe and there is only a limited number of websites. Regardless, punters still have options when it comes to placing bets on the Internet and Betfair is one of the best. One of the largest gambling companies in the world has partnered with TVG Network to bring you an excellent horse racing betting experience, giving you the opportunity to place wagers whenever you please.
This online racebook gives you the chance to place bets on some of the most popular horse racing events from all over the globe. With extensive support for both US and overseas races, Betfair customers are certainly in for a treat. Not only that but worthwhile promotions away those who join, including cash back offers, contests and more. The whole operation is regulated by the New Jersey Racing Commission, lending it legitimacy and making sure that punters are well taken care of. Below, we will explore all of the major aspects of this online betting website and provide you with our honest feedback.
Betting Markets
When you first come on board at Betfair you will have access to a large racebook with many different betting options. This gambling website covers horse racing events from all over the globe, though it does place special emphasis on domestic US ones. There are hundreds of options to choose from and you can bet on events days in advance.
Insofar as the US tracks are concerned, you will be able to bet on races at some of the most popular tracks in the country. Among these, we find the likes of Belmont Park and Saratoga Race Course from New York, Monmouth and Freehold Raceway in New Jersey, Churchill Downs and Keeneland in Kentucky, New Mexico's Ruidoso Downs, Arkansas' own Oaklawn Park, as well as, California's Santa Anita Park and Del Mar Race Track. Of course, these are only a few examples and there are hundreds more available in the racebook.
As for foreign events, Betfair has great support for tracks in Great Britain, New Zealand, France, Sweden and Canada. The Canadian race tracks include Woodbine, Hippodrome, Century Mile, Mohawk Raceway and more, while fans of New Zealand horse racing can be on events at NZA, NZB, Trentham, Waimate, Kurow, New Plymouth, Oamaru, Timaru, Cromwell and dozens more. If you follow the French scene, you will be pleased to know that Betfair accepts bets on races at Longchamp, Cagnes-Sur-Mer, Bordeaux, Aix Les Bains, Le Marseille Vivaux, Le Marseille-Borely and many more. On the other hand, the available Great Britain race tracks include Ascot, Aintree, York, Doncaster, Newmarket and more. Where the Swedish tracks are concerned, Solvalla, Gothernburg, Gardets, Xpress Track, Ostersund, Jagersro and Karlshamn are only a few of the dozens at your disposal.
Of course, there are also logistical features available to customers. You will be able to see the full race schedule at any of the above-listed tracks and more, giving you a better idea of what to expect. Moreover, there are also replays that you can watch at any time, giving you the opportunity to analyse the performance of your favorite horses and make future bets based on that information.
Promotions and Bonuses
When you open an account at Betfair you will have the opportunity to benefit from a variety of promotional offers that will add a lot of value to your betting experience, both in terms of how much you enjoy it and of how your bankroll will look at any given time. Below, we will make mention of some of the worthwhile offers that you can claim when you join Betfair.
Money Back Special at Canterbury Park
Every now and then, your horse might be ever so close to finishing first only for it to be overtaken at the last moment. While this is an unfortunate set of circumstances it does not mean you should walk away with nothing. Betfair offers cash backs for bets placed on races at Canterbury Park every Friday, where your horse came in second or third. You will receive $10 per race, giving you at last part of your wager. In order for a race to qualify for this promotion, it needs to have at least eight separate betting interests. The cash back will be awarded within 5 days of the conclusion of the race. There are no turnover requirements associated with these funds and you can with them as you please.
Money Back Special at Lone Star Park
This promotion is similar to the one mentioned above, guaranteeing a cash back on close races at Lone Star Park. Whenever your horse comes in second or third place, you will be entitled to receive $10 per race. A cash back on third-place finishes is only available when there are eight or more betting interests, while second finishes require only seven or more. Unlike the Canterbury Park offer, this one is only available on select dates.
Refer a Friend
If you are enjoying our stay at Betfair, you will have the opportunity to share the joy with a friend. The Refer a Friend offer makes it so that you get a bonus every time you bring in a new bettor to the site. The racebook provides you with a unique link for each new referral and as soon as the new punter registers and makes their first deposit, you will receive a free $25 bet. Similarly, your friend will also benefit from the same. You can repeat this with each new customer and win prizes for your efforts.
Wager Rewards Program
The Wager Rewards Program is Betfair's loyalty scheme and you can enroll in it to earn extra rewards. For every dollar that you bet you will earn a Wager Rewards Point and as soon as you accumulate enough points, you can convert them into cash. The conversion happens in increments of 2,500 points which can be redeemed for $5.00 credit. The racebook will not convert points worth less than the minimum $5.00.
Banking
Managing one's bankroll is one of the many important factors that have to be taken into consideration when gambling on the Internet. Given the nature of this type of activity, you cannot simply use physical cash in most cases. Therefore, you will need to resort to some alternative form of payment in order to fund your racebook bankroll.
At Betfair, you will be able to top up your balance with a standard credit card. The racebook accepts payment via the two most popular brands – Visa and MasterCard. The benefit of this payment solution is that the deposit will go through instantly, allowing you to place bets right away and not have to wait. Making the transaction is easy, only needing to enter a few numbers and confirming the payment. It is important to note that there is a $5 fee for every credit card deposit and that certain banks will not permit the transfer. These include but are not limited to Bank of America, Capital One, Wells Fargo, Union Bank and Huntington Bank. Additionally, prepaid Visa and MasterCard cards are typically not accepted.
Alternatively, you can use the BetCash service, which directly links to your checking account and takes the money from there. The benefit of this service is that it is completely free and you can also later use it to process your withdrawals. BetCash payments are processed within 2-5 business days in both directions.
Of course, you can also do things the old-fashioned way and make your payment via Wire Transfer. The caveat is that there is a $15 fee on any deposit less than $1,000 in value or any withdrawal. Granted this is a small price to pay considering the speed of the transactions, clearing the same business day or the next one.
Checks are a safe way to fund your balance, albeit a slow one. You can send a check to the gambling website, in which you have to also include your account information so that the money can be added to your bankroll. You can also cash in via Check, though this is the slowest solution available, taking between 7 and 10 business days before you receive it. On the flip side, it is without any fees.
If neither of these transaction methods is worth it to you, then you also have the option of finding a partnered race track and making a deposit in cash. While not usually available in the online gambling industry, Betfair is the exception. PVG-partnered tracks will give you the opportunity to make both deposits and withdrawals in cash, without paying any transaction fees. Best of all, both transaction types happen instantly.
Licensing and Restricted Jurisdictions
Something that you should always take into consideration when looking at any online gambling website is the licensing it has acquired from a government regulatory institution. This is the only way to be sure that the website in question is legitimate and treats its customers fairly. In the case of Betfair, we find that the New Jersey Racing Commission is responsible for the oversight of this gambling website. It is a trusted institution charged with keeping the integrity of racing events and the betting activities associated with them. The Commission oversees tens of thousands of racing events on the New Jersey tracks and has so far, maintained the fairness in this industry. A New Jersey license is just about the best that you can come across in the US online gambling scene and you can always trust a website governed by the Commission.
As for restricted jurisdictions at Betfair, you will find that there is little in the way of options. Only punters who are physically located in the state of New Jersey are allowed to place bets at this racebook. Gamblers have to be a citizen of the United States or a legal resident given that they have to submit their Social Security Number, among other details. The minimum legal age is 18 and punters are not allowed to place bets if they leave the state. Residents of other US states or other countries are not allowed to hold accounts with Betfair and if this is discovered to be the case, all winnings will be seized and the original balance will be returned to the user.
Mobile Support
If you are the type of bettor who likes to place bets while on the go, then this gambling website may be the right one for you. You will have the opportunity to load the racebook directly on your smartphone or tablet. There are different ways that you can go about doing this, however. One way is to simply load the racebook website directly within the window of your browser. This will give you access to the mobile interface, which allows you to easily place your bets without any prior preparation. The in-browser version works great and it will not require you to download any additional software which will take up storage space. Of course, some might find it unappealing and the answer to this is to get the dedicated application. Unfortunately, it is only available to iOS users and Android users will not have this option. The app can be found on the Apple Store and downloaded for free.
Regardless of which way you choose, you will have full access to the racebook and all of its features. Placing bets from your mobile device is easy and convenient, as is funding your balance with the appropriate payment methods. Moreover, you will also be able to contact customer support with ease and claim any promotion at your disposal. Basically, you will not be limited in any way if you choose to access Betfair from your smartphone or tablet. However, you will need to enable Location Services on your device if you wish to use the betting platform. Since Betfair is only available to New Jersey residents, you will need to be physically located in the state and able to prove it. For this reason, the racebook will need access to your location and unless you give it, you will not be able to take part. There is a detailed guide in the Help section that will guide you through the process of enabling it.
Customer Support
Customer support is another important aspect of the online gambling experience. Regardless of where you choose to place your bets, you need to be sure that there will be someone to help you in case things should go wrong. When this happens, you can always turn to the support staff at Betfair. Of course, you will need to contact them during working hours. These range from 7:00 AM to 8:30 PM Pacific Time and 10:00 AM to 11:30 PM Eastern Time.
As for the ways you can contact the support staff, you will have several methods at your disposal. Live chat is an excellent way to get in contact with a support agent. It is quick and efficient, allowing you to quickly establish a connection with the support staff. You will be able to communicate in real time with a Betfair representative who will help you resolve any and all issues you may face. At the time of this writing, live chat is a relatively new implementation and is only available on desktop platforms, with its introduction to mobile ones to come in the near future.
Alternatively, you may also resort to more traditional means of communication. Email support is available to all customers and you can forward your emails to support@tvg.com. The typical response times are generally quick, no more than a few hours. From time to time, it may take longer but you will have your answer within 24 hours. Of course, you also do things the old-fashioned way and pick up the phone and dial. The racebook maintains a dedicated phone line and you can always reach the support staff at 1-888-752-9884 (PLAY-TVG). The support agents will be courteous and will put in a lot of effort to ensure that your issues are solved in a timely manner. Additionally, they will also answer any questions that you may have precisely and extensively.
Conclusion
Overall, Betfair is an excellent racebook platform for prospective gamblers. It offers a wide array of betting options and provides an all-around good gambling experience. Customers will have the opportunity to claim a variety of promotions and cashback offers, allowing them to make the best out of their current situation. Betfair is fully regulated by the New Jersey Racing Commission, making this platform trustworthy and reliable. You can be certain as to the website's integrity and dedication to keeping things above board. All in all, you can safely register with this gambling website and start placing bets on your favorite horses.