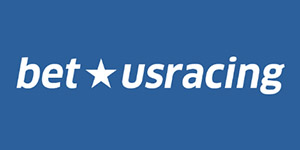 BetUSR is an online gambling platform which offers customers a wide range of betting types to enjoy. Based out of Costa Rica, BetUSR has been operating since the late 1990s and has consistently offered a worthwhile betting experience. Those who register at this website will be treated to casino gaming, sports and horse racing betting. Since the primary focus of the BetUSR is horse racing, that aspect of the platform will be our focus for this review. Below, we will explore all major aspects of BetUSR to see what lies behind the pretty blue interface and what it can do for you.
Betting Markets
Becoming a member of BetUSR will give you access to a number of ways to stake your money in a fulfilling and entertaining way. While the main focus of the platform is horse racing, there are also options for fans of sports betting, as well. The full selection of betting markets can be accessed from both desktop and mobile devices, allowing you to place your bets from just about anywhere. Moreover, BetUSR also gives you several features which may help you place more educated bets.
If statistics is what you are after, you can have a look at recent results and the upcoming schedule. BetUSR also keeps track of the best jockey, trainers, and horses, which will certainly come in handy. There are many different types of stats to look at and you can certainly spend some time researching just what bets you should place.
As to what racetracks are supported by BetUSR, you will be pleased to know that you can place bets on races from all over the world. Many of the US racetracks are located in California, Louisiana, Texas, and Pennsylvania, with several smaller tracks from other states, as well.
Canada's horse racing scene is also greatly covered, with the available racetracks including Ajax Downs, Assiniboia Downs, Hastings, Woodbine, Fort Erie, Mohawk Raceway, Northlands Park, Fraser Down and others.
BetUSR also accepts bets on races from non-North American countries, as well. The United Kingdom horse racing scene is extensively covered and you will find most of the major racetracks at BetUSR. Specifically, these include Hamilton Park, Worcester Racecourse, York Racecourse, Doncaster Racecourse, Hunting Racecourse, Newbury Racecourse, Newton Abbot Racecourse, Newcastle Racecourse, Epsom Downs, Chepstow Racecourse, Bath Racecourse, Bangor-on-Dee Racecourse, Ayr Racecourse, and many others.
The Irish horse racing scene comes in second place where the number of racetracks is concerned. Those interested will be able to place bets on races from Wexford, Tramore Racecourse, Limerick, Killarney, Galway, Kilbeggan, Laytown, Dundalk Racecourse, Fairyhouse Racecourse, Curragh Race Course, Cork Racecourse, Ballinrobe, Bellewstown, Sligo, Punchestown RaceCourse, and others.
Countries that are also available at BetUSR include South Africa, Northern Ireland, Japan, Hong Kong, Dubai, and Australia, though the number of supported tracks between the five of them does not exceed that of the UK alone.
Promotions and Bonuses
Gambling online is fun and exciting, but it becomes even better with a good bonus or two. BetUSR is more than willing to provide you with the best possible experience and for this reason, you will be given the opportunity to claim several great bonuses. From the moment you open an account, the racebook will allow you to gain a nice boost to your bankroll which will certainly come in handy. Of course, there are other bonuses for you to enjoy and below, we will go over all the major ones that will interest you, along with some of the important rules tied to them.
New Member Bonus
Those who register at BetUSR will have the opportunity to claim a bonus exclusive to new members. This promotion will see your first deposit matched 10% with no maximum limits, regardless of how high or low your payment actually is.
While the initial match bonus is low as far as this type of promotions goes, you will be pleased to know that the rules of the offer are quite permissive. For one, you will only need to turn over the combined sum of your initial deposit and the bonus once before you are allowed to withdraw the bonus. This is quite worthwhile in comparison to other Welcome Offers which require you to wager the bonus between 3 and 6 times, for example.
$150 Cash Bonus
Another great promotion up for grabs is the $150 cash bonus and it works great with the Welcome Bonus. To qualify for this promotion, you will need to have deposited a minimum of $100 on your first deposit. Furthermore, you will need to wager at least $500 over the course of 30 days before the promotion is credited.
Once you receive your bonus, you are free to use it to place bets at BetUSR. The turnover requirement is much the same as the Welcome Bonus, amounting 1 times the value of the bonus. Therefore, once you claim the $150 bonus, you will need to wager $150 before a withdrawal is allowed. All bets relating to this promotion have to be on horse races for them to count. Once you turn over the bonus once, you are free to do with it as you please.
Rebates
BetUSR cares greatly for its customers and for this reason, offers daily rebates on horse racing bets. Every day you log into your account you will find a percentage-based rebate on wagers from the previous day. The amount will vary depending on the bet type and the track itself. The so-called Straight Wagers include win, place, and show bets and will provide you with a 3% rebate. Every other type of bet is referred to as an Exotic Wager and you will receive a rebate between 3% and 8%.
The race tracks supported by BetUSR fall into five different categories titles from A to E. You will receive a 3% rebate on Straight Wagers from categories A, B, and C. Exotic Wagers from category A come with an 8% rebate, those from category B will return 5%, while category C bet will offer 3%.
The money is credited on the next day and comes with no turnover requirement. You are free to withdraw it or you can use it to place bets on all sections of the BetUSR platform. Customers can easily track their rebate values in the Club House or My Account sections.
Refer a Friend Bonus
If you are enjoying what you have at BetUSR, then share the joy with a friend and get a reward, while you are at it. The Refer a Friend offer is available to those who are already customers of BetUSR. Once you have successfully referred a friend, you will receive a 25% bonus of their deposit. The money will only be credited to your balance after your friend completes their deposit.
It goes without saying that creating multiple accounts to benefit from this promotion is strictly forbidden. Moreover, there is a 5 times turnover requirement tied to the bonus funds which you will have to complete before they become available for withdrawal.
Banking
Of course, before you can actually place any bets at BetUSR, you will first have to select an online payment solution. BetUSR supports several different types and each offers something different from the others. Bankroll management might not be particularly interesting but it is one aspect of online betting that we cannot ignore. Below, we will outline the different banking solution types that you will have access to at BetUSR.
Credit Cards
Credit cards are always a popular choice with bettors and for good reason. Credit card transactions are some of the most efficient and cost-effective outright. Moreover, they go through instantly once confirmed, allowing you to get down to placing bets on your favorite events. At BetUSR, you will have the opportunity to use two of the most popular credit card brands in the world, namely, Visa and MasterCard. With a credit card, you will always be able to begin your horse and sports betting experience with ease.
Bitcoin
If you would rather not give out your credit card information freely on the Internet, there is a great alternative at your disposal. Of course, we are talking about Bitcoin. This cryptocurrency has been out for about a decade and it has reached pique levels of popularity over the last few years. The online gambling scene has caught onto this trend and many betting websites, including BetUSR, now support Bitcoin transactions.
Bitcoin has several advantages over more traditional methods of payment. First and foremost, the included security will serve to protect your privacy from all parties involved. Since Bitcoin is not connected to old-school banking systems, you can always count on the fact that your identity and other sensitive information will remain a secret. Moreover, Bitcoin transactions are also quite quick to process, with downtime of only around 5 minutes or so.
Licensing and Restricted Countries
Licensing is a major deal in the online gambling scene and operating without a license does not bode well for the integrity of a betting platform. In the case of BetUSR, we see that this gambling website is regulated under the laws of Costa Rica. As far as we know, few betting sites get their certification from this jurisdiction and there is very little information regarding regulations. Whether a Costa Rica license is valid or not, we cannot confirm or deny due to a lack of knowledge on the subject.
Despite being licensed, BetUSR is not permitted to operate in all jurisdictions. As it happens, BetUSR does not offer its services in all countries. Specifically, you cannot hold an account with BetUSR if you reside in Afghanistan, Albania, Algeria, Anguilla, Antigua and Barbuda, Aruba, Azerbaijan, Bahrain, Bangladesh, Belarus, Belgium, Bhutan, Bonaire, Sint Eustatius and Saba, Bouvet Island, Brunei Darussalam, Bulgaria, Burkina Faso, Burundi, Cambodia, Cayman Islands, Central African Republic, China, Comoros, Congo, Costa Rica, Cuba, Curacao, Cyprus, Denmark, Djibouti, Dominican Republic, Eritrea, Estonia, Ethiopia, Fiji, Finland, France, Gambia, Gibraltar, Guadeloupe, Guernsey, Guinea-Bissau, Holy See (Vatican City State), Hungary, India, Indonesia, Iran, Iraq, Ireland, Isle of Man, Israel, Jersey, Kazakhstan, Korea, democratic people's republic of Korea, republic of, Kyrgyzstan, Lebanon, Liberia, Libya, Maldives, Mali, Malta, Martinique, Mauritania, Mauritius, Mayotte, Montenegro, Montserrat, Morocco, Nauru, Nepal, Netherlands, New Caledonia, Niger, Oman, Pakistan, Palestine, state of, Papua New Guinea, Pitcairn, Poland, Réunion, Russian federation, Rwanda, Saint Helena, Ascension and Tristan da Cunha, St martin (French part), Saint Pierre and Miquelon, Sao Tome and Principe, Saudi Arabia, Serbia, Seychelles, Sierra Leone, Somalia, South Sudan, Spain, Sudan, Svalbard and Jan Mayen, Syrian Arab Republic, Tajikistan, Turkey, Turkmenistan, Tuvalu, Uganda, United Arab Emirates, Uzbekistan, Vanuatu, Vietnam, Wallis and Futuna, or Yemen.
Mobile Platform
Support for mobile betting has become increasingly important in our industry and no proper platform can go without a functioning mobile version. Customers have grown accustomed to top-tier services satisfying their needs and all betting websites must follow suit. As it happens, BetUSR is also part of the trend, to the benefit of mobile bettors. This platform offers a fully-functioning mobile version for those interested in placing bets on the go.
Accessing the smartphone and tablets version is not difficult at all and all you have to do is load the BetUSR website within your mobile browser. There is no dedicated app that you need to install and no other preparation required on your part. Once you do this, you will have full access to the racebook's features. Of course, this includes bonuses, bankroll management, customer support, and the full entirety of the betting markets. You will not miss out on any of the key features of BetUSR, regardless of what version you choose to use.
As far as usability is concerned, you will quickly find out that BetUSR has taken great pains to ensure that the mobile version retains all of the functionalities of its desktop counterpart. The entire interface has been modified so that you can easily move between the different sections of the platform. Aside from navigation, the betting menus have also been tweaked to allow for easy wager placement. All in all, BetUSR is great for mobile customers and it is clear that the company values their business.
Customer Support
If you ever experience any difficulties or have questions that need answering, feel free to contact the customer support staff at BetUSR. You have several means of communication when it comes to reaching out and each comes with its own peculiarities.
Generally, the most efficient and useful method at your disposal is live chat. This system allows you to immediately reach a support agent and to communicate with them in real-time. There is practically no wait time and you get to start a chat session with a BetUSR representative within a minute.
Alternatively, you also have the option to pick up the phone and call the support line. To reach the support team, simply dial 1-844-BET-HORSES (1-844-238-4677). The line is toll-free and no charges will be added to your bill. If neither phone support or live chat suits you, then consider email communication. On the 'Contact Us' page, you will find a form which can be used to send emails directly to the support team. You will have to enter your name, email address, the subject of your issue or problem, your account number if you have one, and the message itself. Usually, it takes no more than a few hours to get a response, but on particularly busy days it could take up to 24 hours, at the most.
Conclusion
Overall, BetUSR tends to paint a convincing picture, all things considered. The range of supported racetracks is quite extensive and you will get to bet on North American and international events. Moreover, the multiple promotions will make your experience all the more worthwhile. It can be argued that the supported banking methods are too few and this would be true, though this is often the case at US-targeted gambling websites. Regardless, we believe that if one can overlook this, they can have a great time at BetUSR.