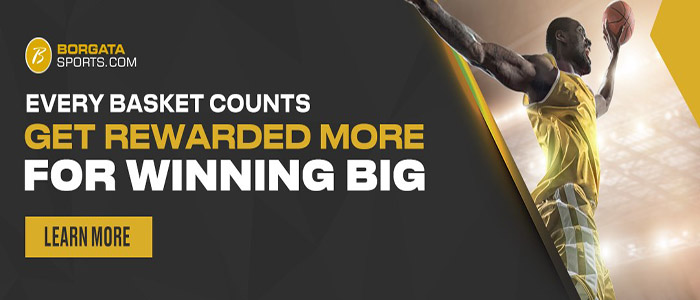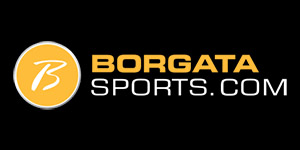 Borgata is one of the names, which ring a bell with many punters from the USA as the company boasts extensive gambling operations over the Internet. Interestingly enough, this was the second company which started providing its services across the web in 2018, and initially, it was famous for its casino and spa resort in Atlantic City. The company is authorized to provide its services by the New Jersey Division of Gaming Enforcement.
Aside from its sportsbook, Borgata is home to casino and poker platforms, which are not less alluring. When it comes to sports betting, it is a preferred destination by many gambling devotees as the company presents them with a myriad of entertaining options. Wagering on sports the likes of basketball, American football, cricket, soccer, tennis, baseball, and motorsports is hardly an issue as the bookie has them all. Borgata has come on strong when it comes to the markets on offer too as their number is quite satisfying. Live-betting is a nice alternative when you wish to add an extra layer of excitement to your betting session.
Mobile users are catered to as well as they are allowed to make use of exclusive apps, designed for handheld devices, which utilize Android or iOS operating systems.
Betting Markets
It is true to say that the betting markets can be described as Borgata's lodestone. This is hardly a surprise as the interactive bookie allows its registered users to decide on a wide diversity of sporting events. Best of all, during their stay at Borgata, punters will have the chance to place their stakes on some of the most followed competitions on a global scale, which many will appreciate.
Being one of the most popular sports in the USA, it is anything but surprising that baseball has acquired a firm position among the most well-liked sports to bet on at Borgata. As the demand for wagering on this sport is so overwhelming, the operator has endeavored to meet it by allowing for bets on just any event under MLB. A small drawback might turn out to be that baseball lovers need to fix their gaze only on this competition as the operator has not covered other such events.
Soccer devotees will feel right at home at Borgata too as the options they are presented with are greater in quantity. Registered users of the bookie are allowed to bet their money on a broad variety of competitions, which might render many of them overjoyed. If we need to be more precise, punters can cast their bets on major leagues the likes of the African Cup of Nations, the English Premier League, the CONCACAF Champions League, the Women's World Cup, and the UEFA Champions League. Currently, soccer lovers can make stakes on ongoing competitions such as Copa America.
While on the subject of the most popular sports to bet on during your stay at Borgata, basketball firmly holds the third position. The bookie supports wagering on NBA, as well as on WNBA, which might satisfy the demands of most lovers of the sport.
Tennis continues to enjoy an overwhelming viewership and betting action from punters from the USA. Unfortunately, the bookie has not sorted out the games according to the competitions they are part of, as instead, gambling enthusiasts can check out men's and women's tennis matchups. Still, upon closer inspection, punters will notice that Borgata facilitates wagering on events from the US Open, the Australian Open, Wimbledon, as well as events from the ATP and the WTP.
As likely as not, punters from the USA will also be delighted when they hear that Borgata is supportive of American football too. Those of you who are intrigued by this sport should be in the know that they can try to predict the outcome of games under CFL, NCAA, and NFL.
If you have a liking for other sports as well, finding them might be in the cards as Borgata facilitates wagering on cricket, boxing, cycling, golf, rugby, MMA, and ice hockey too.
Promotions and Bonuses
Aside from the diverse betting markets Borgata offers, the promotional incentives of the bookie are undeniably yet another reason why you should consider joining it. One of the best things about Borgata is that new recruits are catered to from the very beginning of their betting session. The most stalwart users of the interactive sportsbook should not feel as if they are given the cold shoulder as they can take advantage of several appealing offers as well. Becoming a VIP member is painless, and will bring you plenty of benefits.
Welcome Offer
The first promotional incentive you can make use of upon joining Borgata is the 100% cashback of up to $250. So as to benefit from this alluring promotional incentive, new patrons of the bookie should place a bet of at least $25, which should be a losing one. New recruits of the bookie should be informed that the refund will be at their disposal only if they have verified their accounts. One of the best aspects of the promotional incentive is that gambling enthusiasts will be granted real money instead of getting bonus funds.
Something vital to keep in mind is that the outcome of your initial sports wager should become known in no more than 7 days after it was placed. If you satisfy these criteria, you should expect to get your money in the next three working days.
New patrons of Borgata should be in the know that they will not be eligible for the promotional offer if the first bet they have cast was voided. On the positive side of things, punters' next wager will be regarded as qualifying for the promotion, and once again, it should result in a loss.
Before you take on claiming a refund, you should keep in mind that it is available only to gambling enthusiasts who are over the age of 21, and who are accessing Borgata within New Jersey.
Moneyline Monday
Taking advantage of Moneyline Monday is yet another way to get more value for your money during your stay at Borgata. Every Monday a match-up of the night will be picked up and what you need to do is to cast a bet on that chosen game. A maximum of $10 will be credited to your balance, provided that the wager you have made is a losing one.
Once again, so as to go in for it, patrons of Borgata should make sure that they have gone through the verification procedure. As long as you meet all the requirements for getting the bonus funds, they will appear in the balance of your bankroll within a maximum of 72 hours.
VIP Club
Users of Borgata will be enlisted in the exclusive club of the bookie from the word go of their betting session. Becoming a member of the exclusive club is a walk in the park as once gambling aficionados have gone through the verification procedure, one of the representatives of the bookie will approach them so as to provide them with further details.
One of the things which might appeal to registered users of the interactive sportsbook is that they can keep track of the number of the special points they have collected without trouble. They can check out how many points they have accumulated today or this month, as well as the total number of points they have managed to amass simply by navigating to their account.
Banking
Uploading funds into the balance of your account will be a picnic while you are at Borgata. Although the cashier of the interactive bookie is not that brimful with payment solutions, the presence of some of the safest and the most common ways of payment might make up for this. Please note that the minimum deposit and withdrawal amount at Borgata stands at $10.
Credit and Debit Cards
When it comes to some of the most popular means of uploading funds into your account while gambling online, you will have a hard time finding a method more favored than credit and debit cards. While being at Borgata, gambling devotees will be allowed to carry out payments via their Mastercard or Visa-branded cards. The fact that this is one of the most well-loved payment solutions under the sun is not much of a surprise since there are numerous benefits, which are associated with the usage of your card for such purposes. The maximum amount which can be uploaded via this payment method is $10,000.
Firstly, US gamblers will undoubtedly appreciate that the transfer of funds to their balance will be instantaneous. The speed at which such payments are wrapped up is an undeniable benefit as thanks to it, bettors can kick off with making real-money bets at warp speed. Not to mention the ease of use, as well as the security punters will enjoy. Furthermore, punters can go for their Visa cards also when they would like to request a withdrawal of their funds. Still, this will be possible only if you have carried out a deposit via it in the last 6 months.
E-wallets
Gambling enthusiasts who prefer to enjoy same-day payments should consider checking Skrill and Neteller out. What is even better about these payment solutions is that they are cost-effective, which does not come at the expense of the security punters will enjoy. In essence, patrons of Borgata who go for these digital wallets should be aware that their safety will be strengthened as the bookie will not have access to their banking details as their wallet is in no way tied to their credit card or bank account.
What is even better about the e-wallets powered by Neteller and Skrill is that sports bettors can make use of them even for cashouts. The maximum withdrawal amount stands at $10,000.
Online Banking
US bettors who prefer to hold on to payment solutions they are more than familiar with might be delighted to find out that online banking is also to be found under the cashier. Thanks to this service, patrons of Borgata are allowed to bring off transactions from their bank account to their balance at the gaming website.
Something important to keep in mind is that gambling aficionados can go for online bank transfers, provided that they have an account at the U.S. Bank, Bank Wells Fargo, SunTrust, TD Bank, Santander, Bank of America, BB&T Bank, Capital One 360, Citibank, New York Community Bank, Regions, or at HSBC Bank USA.
While the bookie itself will not charge an extra fee for using online bank transfers, it is advised to check out whether the bank where you have an account will charge such. The ceiling on deposits via bank transfers is $1,000.
PayNearMe
PayNearMe is a payment solution, which is extremely popular with US punters. The payment method enables you to load your account with cash in a simple and convenient manner. Once you have visited the cashier, and you have specified the amount you would like to deposit, a PayCode will be generated for you. After this, gambling enthusiasts simply need to go to one of the 7-Elevens stores so that they could wrap up the payment.
Once you have done this, it will take a maximum of 15 minutes for your funds to appear in the balance of your bankroll. Unfortunately, PayNearMe is available only when bettors want to load their account with cash, meaning that when it comes to cashouts, they will need to cast about for another solution.
Mobile Experience
If you are one of the sports bettors who prefer to place bets on their favorite team, player, or competition whenever and wherever they feel like it, you might be overjoyed to find out that Borgata provides a flawless experience through a variety of handheld devices. Registered users of Borgata can benefit from dedicated apps for portable devices running on Android or iOS, which promise to deliver a smooth and exhilarating gambling experience. They can be found at the website of the sportsbook, and downloading and installing them will not cost you a dime.
US punters who wish to enjoy the freedom to wager on their favorite sport or team can go for the browser-based app, which is out and running quite well too. Making use of it is as easy as pie as patrons of the interactive sportsbook simply need to visit its website via their web browser.
When it comes to the functionality of the app, sports bettors are unlikely to find themselves in a sticky wicket when they wish to navigate to the preferred section or category. Gambling aficionados will have the opportunity to make use of the web-based app to its full potential as they can place their bets, take advantage of the promotional offers, and bring off their payments just as easily as they do so via the desktop client.
The website of the bookie is designed so that it could perfectly fit smaller screens as well, which does not come at the expense of visibility. What is even better is that all the markets you can go for via the desktop version are available via the browser-based app as well, meaning that mobile users are in no way neglected.
Licensing and Regulations
If sports betting is what tickles your fancy, but you are seeking to enjoy greater freedom, signing up for an account with Borgata might turn out to be the way to go. The company which is in control of the management of the gaming website is MGM Resorts International, and it is based in Atlantic City. It supplies its services, thanks to the license it has acquired from the New Jersey Division of Gaming Enforcement. Prospective customers of the sportsbook will be delighted to find out that the company undergoes regular checks, which ensures that the bookie operates correctly and fairly.
Please note that not all sports lovers will have the opportunity to sign up for an account at Borgata. Persons who are under the age of 21, as well as users who are not residents of the United States of America, will not be permitted to become members of the sportsbook. Another condition gambling aficionados should meet is that they need to be in the State of New Jersey while they are making their real-money bets.
It is important to note that as a security measure, you might be asked to verify your physical location, as well as your identity and age. It is true to say that the company takes care of its users, and endeavors to make their betting session a smooth sailing. That is why it exploits a 128-bit encryption technology, which is delivered by Thawte Security. Not to mention that Borgata offers a Pay-pro cashier system, which guarantees that transactions from and to the sportsbook will be carried out in utmost security.
Customer Support
The company has done well also when its customer support department is concerned as it is likely to measure up to the expectations even of gamblers who are hard to please. The sportsbook will give you the chance to select from three different means of getting in touch with their staff so that you could find the option which fits the bill.
As long as the circumstances call for contacting the representatives of Borgata immediately, making use of the live-chat facility might bring you the wanted results. It goes without saying that the live chat is the best option of the three simply because one of the professional and friendly agents will join the chat almost immediately after you have initiated it. Thus, you will be able to tackle your problems in a matter of a few minutes, which is of paramount importance. Still, it should be noted that this option is available solely for punters who have already signed up for an account.
Alternatively, users of Borgata can forward their inquiries over the phone at + 1877-448-5833 or via email at support@borgata.com. Checking out the extensive FAQ page of the sportsbook is also advised, especially if you are not troubled by an emergency.
Conclusion
Borgata is one of the best choices when it comes to interactive sportsbooks. US punters can benefit from a profusion of promotional incentives, which are more than generous. The number of the covered sports is satisfying as gambling enthusiasts will have the chance to decide on numerous major sports, including American football, tennis, soccer, basketball, baseball, cricket, boxing, and golf, among others. The variety of markets will have a valuable contribution to the top-notch experience.
Furthermore, registered users of Borgata can rely on the customer support department of the sportsbook around the clock, which further adds to its benefits. All these, coupled with the nice selection of banking solutions, perfectly describes the type of experience gambling devotees will bask in while being at Borgata.