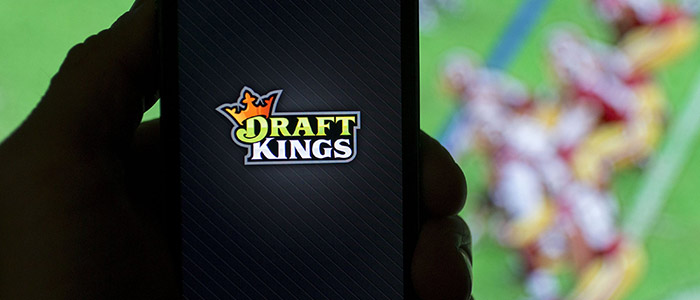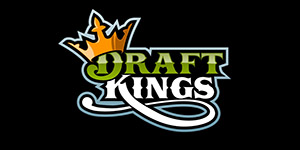 DraftKings is a major provider of fantasy sports and sports betting that officially launched its operations back in 2012. The platform has registered explosive growth in the past seven years, reaching more than 10 million betting fans worldwide, including punters from major markets in Europe and North America. The company's headquarters are located in Boston, Massachusetts, but it also has offices in New York, London, and Malta.
The operator now provides its customers with two ways to punt. DraftKings originally offered daily fantasy sports contests only. The summer of 2018 saw the company adding an online sportsbook to its offering, which is available to bettors from the state of New Jersey.
Separate accounts are required for the daily fantasy sports section and the sportsbook. Daily fantasy sports contests are offered for some of the most popular markets like soccer, football, tennis, baseball, basketball, and hockey.
Those interested in traditional sports betting are facing an enormous variety of options, including the NFL, MLB, NHL, NBA, and MMA, among many others. Users can also sign up for the sportsbook through the native apps DraftKings offers for Android and iOS.
Betting Markets
DraftKings' sportsbook is available to punters from the state of New Jersey after they go through a quick registration process that requires them to enter their names, birth date, email, and address. One's social security number (SSN) is also needed since the New Jersey licensing terms require the operator to fully authenticate the identity of all punters who register on its website.
The successful registration gives bettors access to a broad range of markets and types of bets. You have a choice from the standard point spreads, outrights, over/under, and moneyline, alongside more exotic options like prop bets.
In the in-play section, you will be able to make punts on sporting events that are currently in progress. Punters with more significant experience behind their backs can experiment with multiple-selection parlays and round robins.
So what is on offer in terms of sports? The sportsbook features a broad range of markets for the NFL and CFL. College football also receives a decent amount of coverage. If you do not feel like betting the point spread or the moneyline, you can try more advanced options like guessing who will be crowned as the player of the year and who will score most passing yards or most receiving yards. NFL futures are also available at your fingertips. You can bet on the location of the championship winner, on the conference winner, or on which team will have the fewest games won. The options for NFL fans are quite diverse in this sportsbook.
DraftKings also covers a wide range of MLB events. This section of the sportsbook features a huge variety of bet types including game props, player futures, game parlays, team futures, and innings where you can wager on run lines, inning total runs, and inning winners.
Basketball fans are facing a decent diversity of options as well. There is an extensive number of NBA markets. Apart from the typical moneylines, you have a choice from a variety of team and player future markets, including rookie matchups, the regular season most valued player, regular season win totals, and location of the championship winning team. FIBA and college basketball markets are readily available, too.
NFL fans can try to predict who will be drafted first or which team will emerge as the Stanley Cup winner. Other major sports and competitions that are decently covered by DraftKings include the ATP, WTA, MMA, PGA, the Masters golf tournaments, motorsports, cycling, darts, cricket, and boxing. The daily fantasy sports section of the website provides punters with a choice from ten different sports – American football, soccer, NBA, eSports, golf, MMA, NASCAR, MLB, CFL, and NHL.
The sportsbook is well laid-out and has retained DraftKings' trademark green and black color template. The main navigation bar gives you access to the most popular leagues and championships but you can reveal the other available sports by clicking the drop-down menu. Odds are offered in three formats – the American moneyline, decimals, and fractions.
Bonuses and Promotions
DraftKings runs a variety of exciting promotions for new and returning customers, including free bets, friend referral bonuses, parlay insurances, and odds boosts. There is also a dedicated VIP program for the daily fantasy sports betting section. The offers change through time so be sure to check the sportsbook's promo section regularly to keep track of the latest incentives. Let's take a quick look at some of the available offers registered members of DraftKings can participate in.
Instant Risk-Free Bet Up to $500
DraftKings will match your first bet with a risk-free bet of up to $500. You can make a wager at the expense of DraftKings after signing up, verifying your account, and funding it. The sports betting operator will cover the costs of your first bet while you get to keep the profits exceeding your initial bet price.
To give you an example, imagine you place a $10 wager on the NHL and your favorite team wins, earning you profits of $30. You will then receive $20 in net profits without any risk involved on your behalf.
Just keep in mind you should use your free bet within a period of 30 days of placing your first wager. As you can see, the free bet amount cannot be redeemed for cash and is not included in your returns. As a general rule, punters must use their free bets in full and cannot divide them into several wagers. Teasers are excluded from free bet promotions. You can track the status of your free bet by checking your account's Free Bet Overview section.
Special Odds Boosts and Profits Boosts
DraftKings members are in for daily odds boosts for some of the largest sporting events from the MLB, NBA, and the World Cup. The enhanced odds on select outcomes enable you to generate more profits with your winning bets. You must add your preferred outcome to your betting slip in order to see the enhanced odds.
DraftKings members are often treated to profit boost tokens which enable them to increase their winnings from specific outcomes. For instance, if you back the New Orleans Saints with $10 at odds of +110 and accept a 25% boost on your profits, your returns will increase from $21 to $23.85.
Friend Referral Bonus
Punters who invite some of their friends to DraftKings can become eligible for a referral bonus consisting of five free bets of $10 each. This amount is subject to change over time, so you may want to check the sportsbook regularly to see what referral bonuses are currently available.
In order to qualify for the offer, the friend you refer should click on the unique referral link you have sent them. The referred person should be a new customer who does not hold an account for the daily fantasy section of DraftKings.
Another condition is for your friend to make a minimum deposit of $50 to the sportsbook. You are limited to a maximum of five referrals for the duration of the promotional period. The free bets should be used within 30 days after redemption before they expire. Note that it is impossible for you to redeem them for actual cash. You can withdraw only the winnings resulting from your free bets.
Banking
When DraftKings first launched its betting operations, the only way customers could make a payment was through electronic bank transfers. The operator has now added several other banking options including credit and debit cards, and the e-wallet PayPal.
Players with verified accounts can use cards by several brands like Visa, Mastercard, Discover, and American Express. Using gift cards is also a possibility. It should be noted some issuing banks are still unwilling to process sports betting transactions.
For this reason, the card you have used to fund your daily fantasy sports account may not work when you try to use it for deposits to your sports betting account. If you experience issues with your card for one reason or another, we suggest you go for the bank transfers or PayPal.
Both methods enable you to transfer funds to your DraftKings account quickly and efficiently. You can initiate a bank transfer online from the comfort of your surroundings and will not incur any additional charges on behalf of DraftKings. PayPal, on the other hand, requires you to set up an e-wallet account and fund it with your debit or credit card, but bank transfers are can also be used for this purpose.
The operator accepts deposits between $5 and $2,000. You can request them to increase your limits via email, in which case you should also send them copies of your driver's license or ID as well as scans or photos of the front and back of the credit/debit card you have initially used for deposits. Also, be sure to attach a copy of a utility bill that was issued in your name within the last 60 days.
Cashing out your sports betting winnings from DraftKings is made equally simple and convenient. The withdrawal options include PayPal, checks, and bank transfers. If you are somewhere in the vicinity of Atlantic City's Resorts Casino, you can drop by and pick your money in person at a cashier cage. You can request a withdrawal of as little as $20.
The financial department of DraftKings assesses withdrawal requests on business days only from 9:00 o'clock in the morning to 5:00 o'clock in the afternoon. Once processed, your withdrawal may take between 2 and 7 business days until the money reaches you. Check withdrawals require approximately a week. If you insist on receiving your money faster, you should withdraw with the PayPal e-wallet.
Sports bettors should also keep in mind their profits are subject to taxes under the US federal laws, particularly if they are equal to or exceeding the amount of $600. Punters with cumulative net winnings within a calendar year that exceed this amount need to request DraftKings to issue them the 1099 form. The form is used for the purposes of reporting your net profits to the US Internal Revenue Service (IRS). Winnings under $600 are not reported.
Mobile Support
The DraftKings sportsbook offers two dedicated mobile applications to iOS and Android users. The iOS app is available for a free download straight from the official App Store, giving you instant mobile access to a plethora of golf, basketball, football, baseball, hockey, and soccer markets.
Mobile users can put some money on stake on the in-play markets. They have a choice from different types of bets including the moneylines, props, futures, parlays, and many more. Apple users can install the app on devices running on iOS 10.0 or a newer version of the operating system.
The DraftKings sportsbook is also available for Android via a native app. Punters can download it from the DraftKings website since Google restricts gambling-related applications in its official Play Store.
When you tap the Android logo on the DraftKings website, you will receive a security prompt to allow the installs of software available outside the Google Play Store. You need to sign up in order to place bets on the go – the registration process will require only a couple of minutes of your time.
While you must be at least 17 years old to download one of the two mobile applications, you will be unable to actually deposit and make any punts if you are under the legal age of 21. The sportsbook is not available via web browsers on mobile because of the location services requirements. Also, you need to be physically located within the state of New Jersey in order to use the DraftKings app.
Because of this, the app will prompt you to enable the geolocation feature on your smartphone so it can detect whether or not you are outside the boundaries of the state. If you are, it will not allow you to place bets until you return within the parameters of New Jersey.
Licensing and Restricted Jurisdictions
US punters can place bets only if they are physically present in a state in which DraftKings is licensed to offer regulated sports betting services. The operator has teamed up with Atlantic City's Resorts Casino and can legally accept wagers from the state of New Jersey under the licensing and regulations of the New Jersey Division of Gaming Enforcement (DGE).
With that said, residents of the Garden State who join DraftKings should comply with several restrictions, imposed by their local regulatory authority. For instance, they are not permitted to use the DraftKings' sports betting platform to make wagers on college sporting contests that take place within the Garden State.
Betting on single games that involve teams from this state is also not allowed. Note that the latter restriction is in place even if said event is held in a different place. New Jersey punters should be at least 21 years old if they wish to legally use the DraftKings sports betting platform. Individuals from Mississippi are allowed to place wagers on sporting events but they have to do it in person by visiting the landbased DraftKings facility.
Meanwhile, DraftKings is willing to expand its online betting operations to other US states when they introduce proper regulatory frameworks to make such activities legal on a state level. After PASPA was overturned by the US Supreme Court in 2018, each state can introduce its own sports betting regulations.
It makes sense for DraftKings to try and reach punters from outside of New Jersey as long as the law allows it. For the time being, DraftKings is known to disallow the access of punters from the states of Hawaii, Iowa, Washington, Arizona, Idaho, Louisiana, Montana, and Alabama.
Customer Support
The sportsbook features a comprehensive help section that aims at assisting punters in acquainting themselves with how everything works. Here you can find detailed explanations of how the different types of bets work and information about the rules of the most popular sports.
A glossary is also included in case you are unfamiliar with any terms you encounter. There is even a map of the United States where you can find information concerning the legalities. It shows you which states already offer regulated sports betting and which ones are currently in the process of passing legislations to legalize it. Those who are entirely new to wagering on sports can learn more about how the odds work in the Quick Start Guide.
The FAQ content is so detailed that punters are unlikely to experience any issues with registration, funding their accounts or free-bet redemption. Nevertheless, those who happen to need additional assistance can rely on customer support around the clock. There are several communication channels. You can use the live chat after you introduce yourself by providing your name and email address.
There is a ready-made contact form on the website but sending them an email at sportsbook@draftkings.com is also an option. No telephone number is available for direct phone contact but you can fill out a brief form in order to request a callback from DraftKings. Writing them the old-school way is yet another option. You can find the postal address in the website's help section.
Conclusion
DraftKings is a great, and above all, a legitimate online option for sports bettors located within New Jersey. Its betting platform is very intuitive and seamlessly-running, not to mention punters who register here are presented with a very decent diversity in terms of available bet types and markets.
All sports and leading leagues popular in the US receive sufficient coverage. US sports fans will also benefit from very competitive prices. In addition, they are treated to a wide array of generous promotional incentives, including free bets, profits, and odds boosts that can further increase the value of the wagers they place with DraftKings.
Best of all, you can literally carry DraftKings' sportsbook in your pocket and have the ability to make punts as you go with the help of the slick mobile apps for iOS and Android. The betting operator currently does not offer that many alternatives when it comes to payments, but this is likely to change in the future.