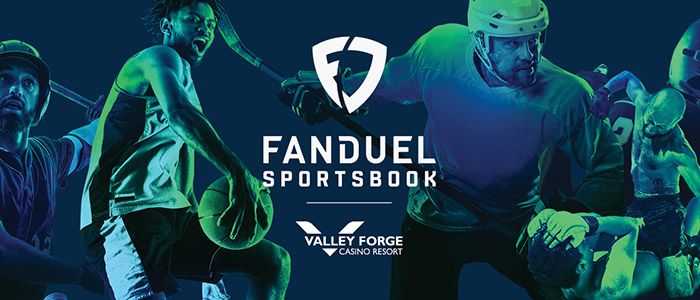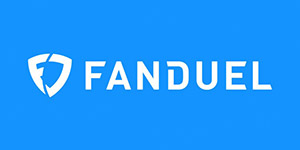 When it comes to online sports betting in the US, punters can have a hard time finding a trustworthy sportsbook. FanDuel, however, manages to ensure that its members will have tons of fun while betting online, they will be able to win real money and, at the same time, they will be safe and properly protected.
Punters will see the best odds on numerous betting markets, covering major sporting events. No matter which your favorite sport is, you can rely on FanDuel to provide a betting market for that sport. If you are wondering about the current popular games, you can easily see what everyone is betting on and join in the fun.
If you feel like you cannot enjoy sports betting since you are constantly on the move, there is a solution to your problem. FanDuel offers a mobile application which can be downloaded and installed on almost any smart device. This will allow you to make real-money bets on your favorite sports, no matter where you are.
Betting Markets
Whenever you are choosing a bookmaker where your preferred sports bets, you must make sure that the website is offering enough betting options. FanDuel has definitely paid attention to everyone's favorite sports and made sure that there are enough betting markets, covering all major sports that punters enjoy.
Among the popular sports you can bet on, you will see American Football (NFL). It is, without a doubt, one of the most popular sports of Americans which is why there are also numerous punters who enjoy betting on American Football events. The NFL markets that you will be able to bet on include Future Tournament Winner, Moneyline, Spread/Handicap, Teasers and many more. If you head to the Pro Football category, you will see odds for NFL and CFL games, as well as, Features on Pro Football 54 Champions.
Baseball is another popular sport that is well-represented among the betting markets at FanDuel. Punters will be able to make bets on Major League Baseball and Minor League Baseball games. The betting options that will be found in this category include Money Line, Total runs, Double Result, To Hit a Home Run and many more.
Another sport that members of FanDuel will be able to bet on is basketball. With numerous fans across the country, it is not hard to understand why there are so many betting markets, covering basketball events. You can place bets on games from the NBA, Euro Basketball and WNBA leagues. Some of the betting markets include Parlays, Moneyline, Spread/Handicap, Total Points Scored, Top Scorer and other betting options.
Soccer is yet another very popular sport on which you can bet at FanDuel. The betting options in this category are numerous and punters can enjoy some of the best odds online. Members of the bookie will be able to place their stakes on events from leagues such as Women's World Cup, Copa America, Gold Cup, MLS, UEFA, EPL and others. The list of soccer betting options at FanDuel is endless but just to mention a few, you can place your money on markets such as Win-Draw-Win, Handicap Betting, Correct Score, First Goalscorer, Anytime Goalscorer.
Tennis fans will also be very pleased with the betting markets available at FanDuel. There are some of the best odds on major tennis tournaments such as ATP Tour, WTA Tour, ITF Tour, US Open, Wimbledon. Among the betting options you will find for tennis games, there will be Parlays, Moneyline, Game Handicap, Set Betting, Future Tournament Winner and more.
One betting option that many punters will enjoy is Live In-Play Betting. This feature is available for members of FanDuel and it allows them to bet money on many sporting events while they are played in real time. This is a very interesting betting option and it is no surprise that it is among the popular betting markets at FanDuel.
Promotions and Bonuses
For those who wish to make the most out of their betting experience, FanDuel has prepared a wide range of promotions. These allow bettors to have a more lucrative experience when they bet on their favorite sporting events.
New members of FanDuel will be able to enjoy a very strong start at this virtual sportsbook. This offer is available only to punters who are at least 21 years old and are located in New Jersey while the promotion is active. Newcomers can receive a refund of up to $500 on their first bet at FanDuel if it turns out to be a losing one. The amount that you will receive thanks to this promotion equals your eligible losing first bet. If your first bet at FanDuel turns out to be a winning one, you will not receive any bonus. Punters will not be able to withdraw this bonus but they can cash out the winnings they have accumulated thanks to it. In order to do so, they will have to wager the amount, equal to the bonus they have received.
Those who are keen on making riskier bets will have the chance to enjoy the promotions of FanDuel. The virtual sportsbook offers its members a moneyback deal which is available to punters who make parlay bets. Members of FanDuel who place a parlay of 4 or more legs will be eligible to receive up to $25 if one of their legs turns out to be a losing one. It does not matter the sport you are betting as you will receive your insurance back if all of your legs land a win, except for a single one. It should be noted that punters who make round robins or teasers bets will not be eligible to claim this sportsbook offer. In order to be able to utilize this promotion, each of the legs you bet on must have odds of -200 or greater.
The Parlay Promotion of FanDuel is available only to punters who are at least 21 years of age and are physically located in New Jersey while the promotion is running. Provided only one of the legs of your parlay bet turns out to be losing, you will receive a refund, equal to your wager. The maximum amount you can get via this promotions is $25. This bonus is non-withdrawable but if you wish to cash out the winnings you have accumulated thanks to it, you have to wager the amount, equal to the bonus you have received. Only wagers on odds of -200 or lower will count towards the meeting of these wagering requirements.
Members of FanDuel will have the chance to enjoy daily enhanced odds on various sports. You can check every day to see which bet type and sport offers boosted odds. The maximum wagering amount will be available on the bets that have enhanced odds.
Banking
At FanDuel, punters will be able to rely on several convenient payment solutions. These will allow them to make fast and secure deposits and withdraw their winnings in no time. The majority of deposit options will enable punters to boost their betting accounts instantly and they will impose no surcharges. As for withdrawals, there are several methods that will allow bettors to receive their winnings in about 24 hours which is very convenient.
Credit and Debit Cards
One of the easiest ways members of FanDuel will be able to top up their betting accounts is by using a credit or debit card. This method will allow punters to instantly boost their sportsbook balance. Both Visa and Mastercard users will be able to use their credit and debit cards for deposits at FanDuel. It should be noted that some banks do impose some surcharges when their clients use their cards at gaming and betting websites.
Punters must be aware that some of the American banks will not allow them to make deposits at virtual sportsbooks. These include Bank of America, Capital One, Wells Fargo, Union Bank, Huntington Bank.
FanDuel Prepaid Card
Bettors whose banks do not allow funding online wagering can use their credit or debit cards to top up their FanDuel Prepaid Cards and use them at the online bookie. This type of prepaid card is automatically linked with the bettors' accounts. There are limits for the amount you can upload to the prepaid card. Regular users can upload $2,000 every day, $4,500 every week and $10,000 every month. These limits are higher for VIP users with a daily limit of $10,000, a weekly limit of $30,000 and a monthly maximum of $70,000. Punters who use their FanDuel Prepaid Card can also utilize it for their withdrawals. This method usually takes between 24 and 36 hours to transfer the money to one's card.
PayPal
Bettors will also have the chance to use e-wallets by PayPal for their payments at FanDuel. This method ensures fast deposits and withdrawals and can be used if you link your digital wallet with your bank account. It usually takes between 24 and 48 hours to receive your funds if you decide to cash out via PayPal.
E-checks
Punters can use their checking accounts for virtual payments which also include deposits and withdrawals at FanDuel. You will need your checking routing number and account number, as well as, an ID document to deposit via an e-check. This method will allow you to instantly boost your betting balance. In addition to that, members of FanDuel will be able to use e-checks for their withdrawals and it will take between 3 and 5 business days to receive your money.
Online Banking Transfer
Another convenient payment option that can be utilized at FanDuel is online banking. This method will allow punters to instantly deposit money to their betting accounts. Unfortunately, this method cannot be used for withdrawals at FanDuel and sportsbook members have to make sure that their banking institution supports online banking.
PayNearMe
If you select PayNearMe as your preferred deposit method at FanDuel, you will have to print or send the barcode you are given to your phone. This code can be scanned at any 7-Eleven, CVS and Family Dollar store where you will pay with cash. The funds will be available at your betting account in about 15 minutes and you can upload up to $500 in a day and up to $10,000 in a month.
Checks and Cash
Physical checks can also be used for deposits and withdrawals at FanDuel. Whenever you request a cashout via a check, you must provide the address you have used while opening your account at FanDuel. It usually takes up to 10 business days to receive your check.
It is also possible to use the specialized Cash at Counter window which can be found at the address the website has provided. You can also request to receive your winnings there.
Wire Transfer
Lastly, punters can use a wire transfer for their deposits at FanDuel. This method, however, is slower and it may take up to 24 hours to see your funds in your sportsbook account. In addition to that, for transfers over $100, there will also be some surcharges.
Licensing and Restricted Countries
Since online betting is a touchy subject in the United States, it is important to make sure that the virtual sportsbook where you plan to bet is properly regulated and licensed. What is more, you must be at least 21 years old to open an account and make real-money wagers at FanDuel.
The company that owns and operates the betting website is Betfair Interactive US LLC which is based in Jersey City, NJ. The company is holding a license by the New Jersey Division of Gaming Enforcement and the New Jersey Racing Commission which allow the website to offer sports and race betting online. Individuals who are located outside the state of New Jersey will not be able to make bets at the FanDuel.
Mobile Support
In addition to web-based sports betting, FanDuel also offers mobile betting. This is very convenient for punters who are constantly on the go. Whether you are an Android or iOS user, you will be able to download and install a dedicated mobile app. It will allow you to enjoy a smooth betting experience, no matter where you go.
Google Play Store has a strict policy which forbids offering any real-money wagering apps. This is why Android users will have to download the sportsbook app from the official website of FanDuel. If you are unsure about the steps you must take to install the Android app, you can head to the FAQ section of the website. There, you will find instructions on how to install the FanDuel app on your smart device.
Those who use iPhones or iPads will be able to download the sportsbook application from Apple's App Store. On the official website of FanDuel, you will also find detailed information on how to download and use the app.
If you are a new member of the virtual bookie, you will be able to easily open an account via the mobile app. If you have already created a profile, you can choose to simply log in, using your account details. Once you have signed into your sportsbook profile, you will have access to numerous betting markets, covering all major sporting events you enjoy.
The design of the FanDuel mobile app is slick and simplistic. This is done with punters in mind who would prefer to have access to every important thing with just a single tap on the screen. When you open the app, you will see all the popular sports you can bet on at FanDuel. In addition to them, you can also choose to see all of the sports that offer odds at the sportsbook.
Via the app, you will also have access to your cashier. This will allow you to make deposits and request withdrawals on the go. The payment process is just as easy and secure when you do it through the app of FanDuel. In addition to that, you will be able to claim many of the sportsbook offers and improve your winning chances even when you bet on the go.
Customer Support
As it was mentioned earlier, punters can find detailed information about the sportsbook application on the FAQ page of FanDuel. In addition to this aspect of online betting, you will also find tons of useful information at the FAQ section of the website. If you have any additional questions about your experience at FanDuel, you can also contact the support team of the sportsbook.
You can use the live chat feature which is available around the clock. This way you can receive a quick response and solve any issue in no time. In addition to that, you can use the email address sportsbook@fanduel.com to send your inquiries to FanDuel's agents. Alternatively, punters can also dial 877-689-0662 and speak directly to one of the sportsbook representatives.
While it is true that the website supports only English, this should not be a problem as the sportsbook is providing its services to American bettors.
Conclusion
Punters will have a wonderful experience when they join FanDuel. This American-friendly interactive bookie strives to provide a secure and fun betting experience for all of its members. The versatile sporting events that you can bet on, give you the freedom to make wagers on major tournaments and popular sporting events. You will have various betting options at your disposal and one particular feature is the In-Play betting.
To make the experience of punters even more fruitful, FanDuel is offering different bountiful promotions. Whether you are a new member of the sportsbook or you have been betting regularly at FanDuel, you will be able to claim the deals of the online bookie.
Payments are always easy and properly protected at FanDuel. Bettors will be able to choose from a handful of deposit and withdrawal options. Even if you are on the move, you will be able to bet via the mobile app of the sportsbook. This will allow you to manage your balance, make real-money bets and claim various offers on the go.