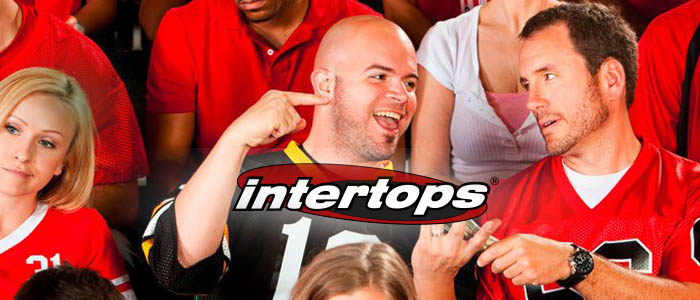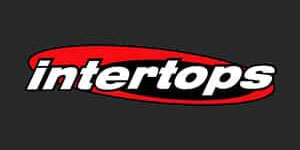 Intertops is one of the oldest online gambling brands on the Internet, with a history going back more than two decades. Intertops has achieved worldwide recognition and with thousands of players serviced over the years, it only makes to take a look at this gambling website and see what it has to offer. As with many of the larger brands, there are multiple aspects of Intertops, more specifically, an online casino, a poker room and a sportsbook. In this review, we will cover the sportsbook section and provide you with some important information about placing bets at Intertops.
Betting Markets
Intertops seeks to provide punters with a great sports betting experience and to accomplish this, there need to be many different markets for users to explore. As it happens, this gambling website offers wagers on all popular sporting events from all over the world. Below, we will list some of the betting markets available at Intertops.
American football has one of the most active betting scenes in the online gambling industry and practically, every sportsbook worth its salt will provide betting on top-tier matches. Intertops does not shy away from this and currently, supports bets on games from the CFL, NFL, and NCAAF, among others. There are multiple matches taking place at any given time and users can place wagers on those that will take place in the coming days.
Another popular sport at Intertops is basketball and punters will have multiple leagues at their disposal from all over the world. These include German, South Korean, US and International ones as the most active. More specifically, Intertops supports matches from the German BBL, Europe Cup, Euroleague, South Korean KBL, NBA, Mens NCAAB, among others. The options are many and more leagues will likely be added when they start their respective season.
Tennis is always on the agenda when sports betting is concerned and the huge viewership of this sport also results in very active betting markets across the industry. Intertops supports many of the popular tennis leagues, including ATP Paris, WTA, Davis Cup, Challenger and many others.
Of course, one cannot talk about sports betting without soccer coming into the picture. This is arguably the most popular sport in the world and the betting scene behind it is massive. The football betting market at Intertops is also comparatively larger than most others and punters have access to the most viewed leagues, such as the English Premier League, French Ligue 1, German Bundesliga, UEFA Champions League, UEFA Europa League, as well as, dozens upon dozens regional leagues.
Fans of fighting events will have the opportunity to place bets on multiple sports, such as the UFC and Boxing matches. Intertops offers betting on UFC 230, 231, 232 and multiple boxing matchups. These vary depending on the time of year, but there are always events taking place so you should have no shortage of matches.
If you have entered the world of esports, then Intertops will also serve your needs. While this website has not incorporated all forms of esports, as of this writing, it does offer bets on the most prominent games, including League of Legends, Counter-Strike and Dota2. Some of the leagues currently offered are ECS, ESL Pro, ESEA, Dream League and the LoL World Championship.
The number of betting markets available at Intertops is too large for us to list all offerings but have mentioned all the major ones. Additionally, this betting platform also allows for wagers on non-sporting events, such as politics and weather, the stock market and more.
Promotions and Bonuses
One of the best aspects of Intertops' sportsbook is that you can benefit from a wide variety of promotional offers from the moment that you open an account. Below, we will cover some of the most worthwhile and popular promotions featured at Intertops.
Sign-Up Bonus
The sign-up bonus at Intertops is the first promotion that will be made available and it comes in several shapes and sizes, depending on the type of bonus that you wish to unlock.
The ROOKIE200 code will grant you a 200% match of your deposit up to $50. This bonus comes with a turnover requirement of 8 times the value of the bonus and the bets placed with it must at minimum odds of 1.5 (-200) for them to count towards the requirement. Furthermore, the maximum size of a bet when meeting the requirement is $50.
The ROOKIE100 code will grant you a 100% deposit match up to $100. The turnover requirement is 6 times the value of the bonus and the minimum odds are 1.5 (-200), with the maximum bet going as high as $100.
Entering the ROOKIE50 code will allow you to claim a 50% match bonus up to $200. This bonus features a turnover requirement of 4 times, to be met at odds of 1.5 (-200) or greater. Similarly, the maximum bet will be limited to $200.
If you are using Bitcoin, Bitcoin Cash or Litecoin to make a deposit then consider submitting the ROOKIEBTC code. It will offer you a 50% match up to $1,000. The turnover requirement is 8 times the value of the bonus and the maximum bet is capped at $1,000.
Other important conditions include that Neteller deposits do not qualify for any bonuses. Furthermore, the ROOKIE200/150/50 codes are only available to customers from the USA, Canada, Finland, Sweden, Denmark, Norway, the Netherlands, Germany and Switzerland. The Bitcoin bonus can only be claimed by users residing in the USA and Canada. You may not request a withdrawal while a bonus is active and doing so will result in the forfeiture of the bonus funds and any winnings associated with them.
$20 Sign-Up Free Bet
Another promotion that you should definitely take advantage of early on is the $20 sign-up free bet. After you wager your first $20 at Intertops, the sportsbook will extend to you a $20 free bet, regardless of the outcome of the first one. This free bet has an expiration period of 30 days and comes with a wagering requirement for the winnings of 16 times. Moreover, the minimum odds for the wagering requirement are 1.5 (-200) or higher and any bets placed at lower odds will not count.
20x $50 Free Bets Every Week
If you are big on placing parlay bets then you might want to consider this promotion. Whenever you place one or more parlay bet of four or more selections in a given week that loses by one selection you will be eligible for this promotion. The minimum odds of this bet has to be 4.00 (+300) or more. Every lost bet acts as one ticket for the draw and ultimately, you have the opportunity to win one twenty $50 free bets for that week. The free bet comes with a turnover requirement of 16 times and the minimum odds for wagering it are 1.5 (-200) or higher.
Banking
Intertops is an online gambling service and as such, it supports a whole slew of payment method. It will be up to you to decide which is the right one for you and for your convenience, we have listed a brief description of the available deposit options at Intertops.
Credit Cards
Credit cards are the most convenient way to make payments on the Internet, primarily due to the speed of the transactions and the fact that they are accepted at just about any online service. Intertops supports the three most popular credit card brands, namely, Visa, MasterCard and American Express. Using a credit card at this sportsbook will allow you to instantly fund your bankroll up to $1,000 per payment. Interestingly enough, Intertops does not support withdrawals via credit card, meaning that you will have to cash in your funds via bank transfer.
eWallets
An excellent alternative to credit cards are the famed eWallets. These are dedicated payment services, which allow you to store and move funds at your discretion. Deposits made with an eWallet are processed instantly, allowing you to place your bets right away. Moreover, they also provide you with a decent amount of anonymity since you are not submitting any personal information. Intertops accepts payment via Skrill and Neteller, the two most popular eWallets in the online gambling industry. With these services, you will be able to deposit up to $5,000 per transaction. Withdrawals made via eWallets will be processed within a few hours after being issued and you can cash in up to $2,500 at a time.
Prepaid Cards
Prepaid cards are quite popular among certain gamblers and they are widely supported in the online sports betting scene. Their appeal comes from their capability of instant transactions and the relative anonymity that they offer users. Intertops supports two widely used prepaid services in the online gambling industry – ecoPayz and Paysafecard. The former allows for deposits up to $5,000, while the latter lets you make payments up to $100.
Cryptocurrencies
Cryptocurrencies are becoming ever more popular among gamblers on the Internet and there are quite a few reasons behind this. For one, they are some of the most secure payment methods out there and provide unrivaled anonymity in an age where that is becoming a luxury. Moreover, transactions carried out via a cryptocurrency will usually be processed within a few minutes, with relatively little downtime. Good as they may be, however, using them is somewhat tricky and if you are not already familiar with them, there may be a steep learning curve. At Intertops, you can make transactions in multiple popular cryptocurrencies, namely Litecoin, Bitcoin and Bitcoin Cash. The minimum deposit is $25 with all three services and you can transact up to $2,500. Withdrawal limits range between $100 and $2,500 and the payments are usually processed within a few minutes once sent.
Licensing and Restricted Countries
Something that many people overlook when choosing a gambling website is licensing. Naturally, this is a vital aspect of the online gambling experience as there is only so much trust that you can outright place in a given website. This is where licensing institutions come in. These are often government agencies that regulate online gambling in a jurisdiction and can verify that a particular betting platform is above board. A license by a regulatory body indicates that a certain website has passed the necessary requirements to offer gambling services to the general public and can be relied on to provide honest results and fair treatment to its customers.
In the case of Intertops, we see that this website is licensed by the Kahnawake Gaming Commission. The KGC is an independent regulatory institution located in the Kahnawake Mohawk Territory within Canada. It is one of the primary North American licensing boards and regulates hundreds of gambling websites. The companies under its jurisdiction have had a history of providing a good service and complaints are kept to a minimum. In short, this proves that Intertops is legitimate.
While Intertops does have a license by the KGC, it does not have one to operate everywhere. Unfortunately, it is not able to offer its services to punters in particular countries, namely in Australia, Austria, France and the United Kingdom. Additionally, no bonuses may be claimed from users residing in Belarus, Bulgaria, Czech Republic, Greece, Hungary, Lithuania, Mauritius, Moldova, Poland, Portugal, Romania, Russia, Serbia, Slovakia, Slovenia, and Ukraine.
Mobile Support
Mobile support is another great perk at Intertops that maybe not everyone appreciates. Every now and then, you may find yourself away from a computer and in desperate need to place a bet on your favorite team. Luckily, Intertops has not neglected the mobile user base and has implemented a fully functional smartphone and tablet version. It can be accessed from just about any mobile device with Internet connectivity. There is no need to install any additional software since the mobile version is available directly from the device's browser.
The mobile website of Intertops allows for the full use of the sportsbook from any smartphone or tablet. It is optimized to operate on any screen size and resolution, meaning that any type of user can benefit from it. Furthermore, you will not lose out on any features, since all will be available to you, including promotions, all betting markets, customer support, banking and more. All in all, you will get the same great experience from your mobile device as you would from a desktop computer.
Customer Support
Customer service is always an important factor to consider when looking at any online service. A proper gambling website will always look after its customer base and will provide the necessary help whenever it is requested. This is even more of a concern if you are new to the world of online gambling and not everything has been made clear to you.
In the case of Intertops, we are happy to report that everything is as it should be. Customer support is available 24 hours per day, 7 days per week and users have a multitude of methods to establish contact with the agents.
The quickest and most convenient method to reach out to a sportsbook representative is to utilize the live chat system. It will allow you to communicate with an agent in a few moments and you will receive answers in a fast manner. Alternatively, you can always write the sportsbook an email and receive a response within the next 24 hours. There is a dedicated email address for each aspect of Intertops, so make sure that you have chosen the right one.
There is also the opportunity to speak with an agent directly. This can be done by dialling one of the supplied numbers or via Skype, depending on your preference.
Conclusion
When all is said and done, Intertops is one of the best online gambling websites on the Internet and there is nothing significant that should dissuade you from using this platform. The promotions are certainly worthwhile and there are many of them to choose from. Additionally, many of them can be claimed multiple times, giving you the opportunity to get great value for your money. Intertops supports a variety of payment services, ready to accommodate every type of gambler. Granted, the deposit limits could be somewhat low for high rollers but long-term users may ask for higher limits.
The available betting markets are what you should concern yourself with and we are sure that you will find them more than satisfactory. All of the major sports are featured at Intertops, along with all top-tier matches and events, giving you the opportunity to place your bets on your favorite teams and players. All in all, we are sure that Intertops will be worth your time and attention.