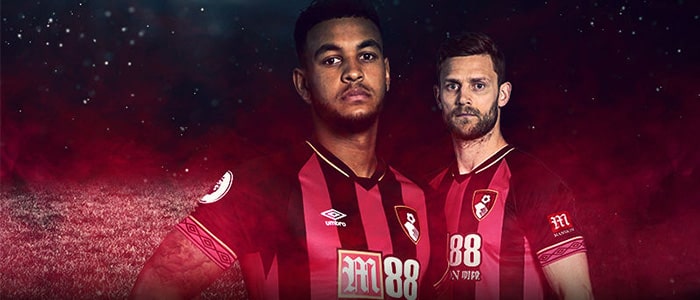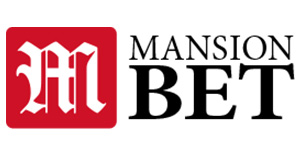 MansionBet is the newly launched sportsbook by Mansion Europe Holdings Ltd. a familiar name in the gambling industry. Mansion has over a decade of experience and a huge list of accomplishments. The operator is licensed by the UK Gambling Commission and regulated by the Gibraltar Betting and Gaming Association. Most impressively, MansionBet already covers almost all possible betting markets which is not all that surprising given that Mansion Europe Holdings Ltd. has a history of Premier League sponsorships.
This new Mansion website is filled with exciting features befitting a brand new sportsbook. The operator has clearly kept up with the times and is well on its way of becoming an innovator in the industry. The detailed design of the website makes for an enhanced betting experience but of course, looks aren't everything.
The website is also entirely secure, equipped with Thawte's RSA 128-bit SSL encryption. All of the data retained by this website is kept safe through the implementation of strict security policies, numerous technical measures, and confidentiality agreements.
However, something worth mentioning from the get-go is that MansionBet does not offer live streaming of the events it features. You can track the events in real time but you cannot watch them on the website.
Betting Markets
Regardless of whether you are a fan of football or tennis or even water polo, MansionBet has all of your favorite sports events covered. Of course, in order to be a successful sportsbook, a wide variety of sports needs to be present. The large number of events featured is one of the greatest achievements of MansionBet.
Football is one of the primary drivers of the online sports betting industry and the gambling scene surrounding this sport is huge, to say the least. MansionBet would not dare neglect this sport its rightful place in the sportsbook and as such, punters are treated to a variety of betting options. Gamblers will be able to place their bets on matches from a variety of leagues, including Champions League, the England Premier League, the English Football League Cup, the FIFA Club World Cup, France's Ligue 1, Germany's Bundesliga, Italy's Series A, the Spanish La Liga and dozens more. There are always football events taking place all over the globe so you will always have matches to bet on.
As far as tennis is concerned, you will find no lack of support for this sport. MansionBet accepts bets on matches from the most prestigious leagues in the world. This list includes the likes of the Mubadala Championship, the ATP Player Specials, the various ITF tournaments, Wimbledon Men and Women, the US Open Men and Women, the French Tennis Open Men and Women, and a whole lot more.
Basketball is always a crowd pleaser and the betting scene surrounding this sport is no worse for wear. MansionBet is the place to wager on all of your favorite basketball events and with support for leagues such as the NBA, the Eurocup, the Euroleague, Italy's Lega 1, Spain's ACB League, the NCAAB, the VTB United League, the Adriatic League, the Russia Cup and dozens more, there will always be a bunch of matches for you to put down money on.
Despite being primarily limited to the United States, American Football is always ready to draw in a large betting crowd. MansionBet seeks to satisfy the demand for this type of sports betting and so accepts wagers on the most watched American Football matches. You will be able to place bets on games from the Early Super Bowl LIII Line, the NCAAF and, lest we forget, the NFL.
Esports is a rising force in the world of online gambling and with more room to grow, sportsbooks have started accepting bets on gaming events. The esports scene is not as easily defined as that of traditional sports but MansionBet offers you the opportunity to go in head first. At this gambling website, you will be able to place bets on the likes of Counter-Strike: Global Offensive, League of Legends, King of Glory, Overwatch, Rainbow Six, Dota 2, Starcraft 2 and more.
Of course, this does not convey the full scope of the betting markets at MansionBet but with there is only so much information that we can display all at once. Other popular betting markets include horse racing, darts, greyhounds, virtual sports, baseball, boxing, MMA, cricket, cycling, golf, handball, rugby and more. To gain a better understanding we suggest that you head over to MansionBet for yourself and see personally what is available.
Promotions and Bonuses
A primary reason to choose one sportsbook over another is due to the promotions that will be at your disposal. This is the main way that gambling websites compete with each other and you should definitely look into that. As for MansionBet, you will be treated to several offers from the moment that you open an account. Below, we have listed some of the available promotions at MansionBet, along with the important terms and conditions.
The MansionBet ACCA Club
The MansionBet ACCA Club is a recurring promotion that you can take advantage of on a weekly basis. Every seven days, you will be given the opportunity to participate in that particular week. To be eligible for this promotion, you will need to wager a minimum of £20 on any straight-line accumulator with, at least, 5 selections and total odds of 4.00 (3/1) or greater. For this, you will be granted a £10 accumulator free bet the following week, regardless of the outcome of the first wager.
This offer is only available to users from the United Kingdom only. Each section of the accumulator bet needs to have minimum odds of 1.2 (⅕) or greater and the bet has to be placed using real funds. All betting markets are eligible for this promotion, although you cannot cash out your bet prematurely.
As for the free bet, you will have 7 days to make use of it and you can do so on any straight-line accumulator bet with a minimum of 5 selections. The odds of the bet have to at 4.00 (3/1), with each portion at a minimum of 1.2 (⅕) or greater. You have to use the full value of the bet and cannot divide it into smaller portions. The winnings from the free bet are paid out in real money and yours to keep, however, the initial £10 will be removed from the net balance. The maximum that you can win from a free bet is topped at £5,000.
MansionBet ACCA Boost
If you like to place accumulator bets on a regular basis, then you will certainly appreciate this offer. The ACCA Boost allows you to make a little extra for each additional selection in your bet. The bonus can range between 10% for a minimum of 5 selection and up to 60% for 15 or more selection. The extra winnings will be paid out in real cash and therefore, you will not need to meet any wagering requirement and can cash them in straight away.
There are certain conditions to placing your bets that you have to follow in order to receive extra winnings. To begin with, the minimum odds of the total accumulator bet have to be at 4.00 (3/1) or higher, while each leg of the bet has to be at odds of 1.2 (⅕) or greater. Only bets placed with real money are eligible for this promotion. Furthermore, the maximum amount of additional winnings that you can win is £10,000 per selection and you cannot cash out your bet prematurely.
Faller Insurance
Betting on horse races can be quite fun, but every now and then, your favorite horse might trip and fall, causing you to lose your bet. MansionBet has you covered in such scenarios thanks to the Faller Insurance promotion. Whenever you place a bet on a horse race and your horse falls down or unseats the rider you are eligible to receive a certain amount back as a free bet.
This promotion is only available on selected events, listed on the promotion's page. To benefit from this offer you need to have wagered a minimum of £5.00 with real funds. If you place wagers on more than one horse, then only the first bet will be counted towards this promotion. Furthermore, the maximum refund that you can receive goes as high as £25. The free bet has to be used in its full amount and you cannot divide it into smaller portions. Winnings from the free bet are paid out in real money but the original sum of the free bet is deducted from the net balance.
Banking
While MansionBet may exceed in many aspects of the online gambling experience, it does not do a particularly good job at offering banking options. In fact, you can only fund your MansionBet balance in a handful of ways, which is hardly ideal.
MansionBet does support credit cards and they are arguably your best option when comes to this sportsbook. They will allow you to make an instant deposit and immediately start placing bets on your favorite events. Moreover, they are easy to use and just as easy to acquire from a local bank. MansionBet supports Visa and MasterCard, the two most popular brands in the world. You will be able to deposit between £10 and £25,000 in a single transaction at MansionBet.
The only other payment option supported by MansionBet comes in the form of an eWallets. To be more specific, we are talking about PayPal. This service allows punters to make instant deposits and also benefit from very quick withdrawals. Moreover, this payment solution is trusted all over the globe, having proven that is a worthwhile way to make transactions years prior. At MansionBet, you will be able to deposit sums ranging between £10 and £10,000.
As far as withdrawals are concerned, the sportsbook can take up to 3 days to review each cash-in request and only then will the payment be sent. Users will be required to provide proof of their identification in the form of official documents. MansionBet mentions that large withdrawals can take between 5 to 10 days to be processed, but does not give specific descriptions as to what a large withdrawal constitutes.
Mobile Support
If you like to place wagers while away from your desktop computer then MansionBet is the right gambling website for you. This sportsbook represents some of the best aspects of the online gambling industry and as such, it gives punters the option to access the website from their smartphones and tablets. One can easily do this simply by opening the MansionBet website in the browser of the mobile device. The mobile version is not unlike its desktop counterpart but with added support for the smaller display sizes.
The user interface is made to scale with any screen size and resolution, allowing anyone to have an excellent gambling experience. Moreover, it retains the full functionality of the desktop version. Users report that the mobile sportsbook is just as good as the desktop one and there is practically no difference in usability. All of the major features are still available, which includes the full number of betting markets and sports, all of the promotions, the banking options, customer support and anything else that makes MansionBet great.
Licensing and Country Restrictions
Another important aspect that you should always consider when choosing an online gambling website is licensing. Only by taking a look at how a particular sportsbook is regulated can you determine whether it is legitimate or not. Where MansionBet is concerned, you will be happy to know that the owner company operates under a license issued by the United Kingdom Gambling Commission. This regulatory institution is regarded as one of the best in the world, currently responsible for the oversight of hundreds of gambling websites all over the world. The UKGC has done an exceptional job at policing betting websites of any form and forcing them to comply with all necessary regulations. Moreover, the Commission also makes sure that bettors do not fall victim to predatory practices by the websites they frequent. All in all, you can trust that any UKGC-licensed sportsbook will offer you good service and a fair gambling experience.
As far as restricted countries are concerned, MansionBet does not specify which jurisdictions are forbidden from accessing the website. Instead, it places the responsibility on prospective punters to know the legalities of placing bets on the Internet. MansionBet explicitly states that it does not accept gamblers from jurisdictions where the practice is forbidden and will void all accounts of such users. Therefore, brush up on your knowledge about local gambling laws before heading into this sportsbook.
Customer Support
In the event that you need help with anything do not shy away from making use of the customer service at MansionBet. The support staff work for the better part of the day and you can always expect to receive top-quality assistance whenever you reach out to them.
You can contact MansionBet's customer support team in three ways. If you are not registered you can reach them by email at support@MansionBet.com. You can also reach the team on this phone line +350 200 65068. There is a live chat feature available but only to registered players. The team is online between 09:00 and 23:00 (GMT).
Unfortunately, there is no FAQ section which means you will have to go around the website looking for the information you need if you are not registered.
Conclusion
MansionBet comes to use courtesy of a trusted and reputable operator. Mansion Europe Holdings has had a great run in the online gambling industry since the early 2000s and has proven to be fair in its operations. The same can be said about the new MansionBet platform. The sportsbook has everything that one can hope for in a proper gambling website. The betting markets are quite extensive and cover all of the major sports and their respective leagues. The promotions provide great value and most of them are not even tied to restrictive wagering requirements. The only aspect in which we hope to see improvement is in the number of banking options as the current number is undeniably low. Despite that, we believe that MansionBet has the capacity to offer everyone a great sports betting experience and our overall impression of the website is positive. Therefore, we can easily recommend this website to any prospective punters out there.