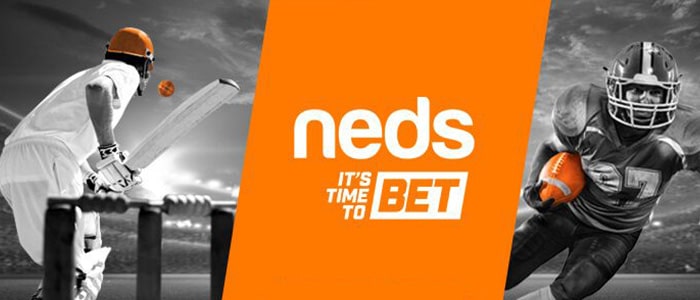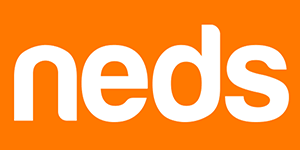 Aimed primarily at the Australian betting scene, Neds sportsbook is a recent addition to the online gambling industry. Established only in 2017, it has developed a reputation for being an upstanding sports betting website and treating its customers nice. Neds offers extensive options when it comes to betting on sporting events, covering many international and domestics matches and leagues. Properly licensed by Australian regulatory institutions, Neds is a legitimate and trustworthy operation seeking to deliver a great experience to all punters. In this review, we will take a comprehensive look at this sportsbook and cover all relevant aspects of it, including the betting markets, banking options, licensing, customer and mobile support, and more.
Betting Markets
The betting markets are the most important aspect of any sportsbook and Neds has certainly put in a lot of effort to make sure that you have a great time placing bets. As is happens, Neds offers bets on some of the most popular leagues and matches, across multiple different sports. Below, we will outline some of the more popular sports featured at Neds and the supported by the sportsbook.
Rugby enjoys a decent following at this sportsbook and this is also reflected in the number of supported leagues. More specifically, at the time of this writing, punters are able to place bets on matches from the NRL, England Super League, NSW Cup and the State of Origin Series. Not only do you get to put down money on specific matches but there is also the option to place futures bets.
Of course, one cannot look at popular sports without taking into account basketball. It is an especially well-liked sport at Neds and there is support for dozens of leagues. For example, you will be able to place bets on games from the NBA, the Austria Bundesliga, Italy's Lega A, Euroleague, VTB United League, the Czech Republic's NBL, New Zealand's NBL, the Russian Super League and more.
Baseball may not be the most watched sport outside of North America but it does have a significant following and Neds does not want to neglect those fans. At this sportsbook, you will find support for the MLB and its various divisions. This website gives you the opportunity to place wagers on which team will win their respective league, on specific matches and to put down futures bets.
Soccer is the most popular sport in the world and many people like to place their bets on various matches from all over the world. At Neds, you will also have the opportunity to do so and you will also find that the sportsbook offers betting on matches from all over the world. The popular international leagues include the FIFA World Cup and the FIFA Women's World Cup. On the domestic level, there are betting options for matches from the Australia FFA Cup Qualifying, the Australia A-League and the Australia NPL NSW. Other popular leagues include the German Bundesliga, the England Premier Series and National League, the Brazilian Football Championship, the French Ligue 1 and more.
As for Australian Rules Football, fans of this game will certainly have some options. At the time of this writing, Neds offers bets on matches from the AFL, SANFL, VFL, WAFL and more. These include wagers on individual matches and on futures.
If volleyball interests you, then you will be happy to know that Ned also extends support for this sport, as well. More specifically, it offers betting on matches from the Argentina Serie A1, the Brazil Superliga Women, the Czech Extraliga, Denmark's Volleyligaen Men, the Polish PlusLiga, Germany's Bundesliga Women and more.
Though somewhat unconventional, the esports betting scene is only getting stronger. Seeking to meet the demand for this type of punting, Neds offers bets on some of the most popular esports titles out there. For example, these include League of Legends, with support for European Masters League, the LCK, LCS, LEC and more; Counter-Strike: Global Offensive, with popular leagues including the NA and EU ESL Pro Leagues, ECS, and more; Overwatch with the official Overwatch League and more.
Of course, these are only a few examples of what awaits you at Neds. The sportsbook is much more extensive than we can describe here but can give you a good idea of what is available. Aside from the sports listed above, Neds also provides bets on darts, golf, handball, ice hockey, MMA, snooker, cycling, cricket and many more. Be sure to check it out for yourself to gain a better understanding.
Banking
When it comes to managing your online sportsbook bankroll, Neds gives you several different ways to approach this. You will have multiple deposit options at your disposal, using which you can easily fund your balance. These come in several different forms, including credit cards, online banking, mobile payments, prepaid services and more. Below, we will outline the payment method supported by Neds sportsbook.
When the time comes to deposit to your Neds sportsbook balance, using a credit card is a quick and convenient solution. The sportsbook accepts payment by the two most popular brands – Visa and MasterCard. Making a deposit via credit card will allow your transaction to clear instantly and you can place bets on events that pose an interest to you. Alternatively, you can transfer money directly from your personal bank account via the supported services. More specifically, you will be able to use BPAY and POLi, both suited for the Australian user base. POLi payments will be processed instantly, however, BPAY transactions can take up to three business days to clear.
If you are a fan of prepaid services Neds gives you the option to fund your balance via Flexepin. While this service does not have the greatest deposit limits, it will process your payment instantly, giving you the opportunity to start placing bets immediately. Apple users will be pleased to know that Neds sportsbook has also extended its support for Apple Pay. Therefore, you will be able to instantly fund your balance from your iPhone or iPad. Finally, if you do not like modern payment solutions you can stick to the tried and test methods in the form of bank transfers and cheques. Neds will accept payment via both of these and provides you with the necessary banking information for you carry out your deposit. However, be sure to include your username and account number to avoid any confusion. In all circumstances and across all payment methods, the minimum amount that you can deposit starts at $5.00.
As for withdrawals, Neds does not really give you a lot in the way of options. Basically, the only way to cash in your balance and winnings is via bank transfer, which may not be ideal for some punters. You will have to provide the casino staff with the appropriate banking information so that they can carry out the transfer. It can take several business days before the payment clears, but first, you will need to undergo a verification process. The casino requires that you submit documentation proving your identity, typically an ID card, drivers license, bank statement, etc. Identity verification can take a few days and only after it is complete will the payment be sent. The minimum withdrawable amount at Neds is $10 and withdrawals are only issued by the sportsbook during business days. The maximum, on the other hand, goes up to $1,000 per day.
Mobile Support
If you like to gamble while on the go, Neds certainly gives you the opportunity to do so. Whenever you away from your desktop computer you can simply take out your smartphone or tablet and load the sportsbook website in your browser. Neds has made the website accessible to a whole host of mobile devices and the mobile experience is no less good than its desktop counterpart. It gives you access to the full extent of the sportsbook and all other vital aspects of the website. You will be able to fully control your account from your mobile device, including managing your bankroll, contacting customer support, claiming promotions, placing bets, and just about anything else.
While the in-browser version is quite good, you should be aware of the dedicated application provided by Neds. It is available for both Android and iOS devices, allowing punters from both ecosystems to take part. To get it on an iPhone or iPad, simply go to iTunes and download it. Android users, however, will have to go through a different process. Google has forbidden real-money gambling apps on the Play Store and thus, all online gambling operators have to offer their apps outside of it. As a result, you will need to manually download and install the app. You can find it on the 'Mobile Download' page at Neds, where you will also be able to read a detailed guide on how to install it.
The largest perk of using the app has to be the Multi Builder feature, available only on mobile. It will allow you to put down multiple bets from several different markets without ever having to leave the screen. It is quick, convenient and efficient, which is all you can really want from a good mobile app.
Licensing and Country Restrictions
Licensing is a vital aspect of the online gambling experience and you should always look out for it when choosing a new betting website. It is the only real way to verify that a given gambling operation is legitimate and that everything is above board. Where Neds is concerned, you will find that this sportsbook is licensed and regulated by the Australian Northern Territory Government. As such, it has to abide by all the laws set out by the government. Moreover, Neds also offers its services to residents of South Australia and to this end, it is governed by the South Australian Gambling Codes of Practices. In light of this, we can safely conclude that this sportsbook is fully legitimate and offers a fair gambling experience.
As for restricted jurisdictions, Neds does not explicitly state the countries in which it does not do business. It instead, places the responsibility on punters to know the laws regarding online gambling in their respective jurisdictions.
Customer Support
As it happens, you may experience difficulties or issues from time to time and this is completely normal for any online service. In such moments, you should feel free to reach out to the support team at Neds. The team consists of highly trained and competent individuals whose job it is to make sure that you have a great sports betting experience. You can always rely on them to make things right and provide the needed assistance. You will have multiple means of contacting the support agents when the time comes.
The live chat system allows you to immediately establish a connection and discuss your issues at length. All of this happens in real time and the support agent will remain with you as long as necessary. The staff will not rest until your issues are resolved and your questions answered. Alternatively, you may also make use of the email form found in the 'Contact Us' page. It will allow you to send messages to the support staff directly. You will need to include your name, email address, phone number and the topic of your discussion. Response times are quick and they will reach back to you within the next 24 hours. Finally, you can do things the old-fashioned way and simply pick up the phone and dial 1300 006 337. This is the dedicated phone support line and there will always be someone on the other side to receive your call. Overall, the level of customer service at Neds certainly goes above the industry average and the support staff are available 24/7. There is little else that we can ask for when all is said and done.
Conclusion
Overall, Neds sportsbook is a great sports betting website and we are sure that you will have a great time placing wagers on your favorite events. The betting markets are more than plentiful and you will be able to bet on events from all over the world. The promotions at Neds will give you a proper boost your bankroll and also the chance to turn a nice profit if you meet certain conditions, of course. Overall, we are quite happy with how Neds turned out and we are sure that you will also have a great time placing bets at this sportsbook.