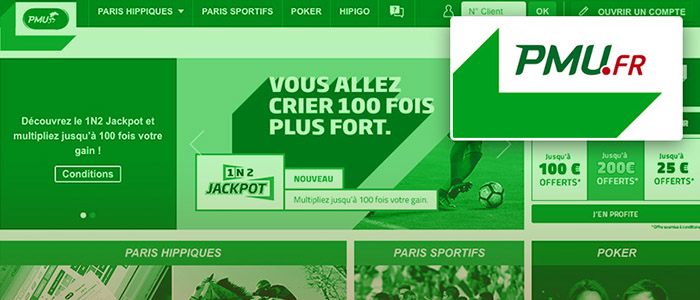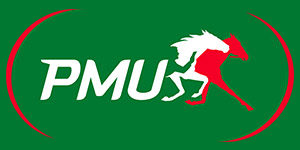 When it comes to French gambling, PMU is one of the most well-known operations in history. Having held a monopoly on horse racing for decades, every French punter is familiar with PMU. A government-owned operation, the PMU offers multiple forms of top-tier online gambling. The website includes a racebook, sportsbook and poker room. For the purposes of this review, we will focus on the sports betting aspect of the service and cover all of the important features. Below, you will find information about the betting markets, promotions, customer support, banking options and more.
Betting Markets
When it comes to the betting markets featured at PMU, you will find that there is a wide array of sports and their respective leagues up on offer. The sportsbook supports a wide range of events from all over the world and you will have the opportunity to wager your money on the best of them.
Arguably, the most popular betting market at PMU has to be soccer. As one of the most watched sports in France and the world, in general, there is a lot of interest in soccer matches. At PMU, you will be able to place bets on matches from the UEFA Supercup, Scotland Premiership, Copa America, Major League, Premier League, World Cup Female, African Cup of Nations and more.
Tennis is always a crowd pleaser and matches take place all over the world. With multiple leagues running at any given time, it is not difficult to imagine that this is one of the most popular sports when it comes to betting. PMU gives you the chance to bet on a variety of different leagues, including, Davis Cup, ATP, Wimbledon, US Open Male and Female, WTA, Australian Open and many more.
Basketball also enjoys a lot of popularity in the world of sports betting. It is one of the most watched sports and there are millions of fans from all over the globe willing to stake their money on their favorite teams. The same is true for customers of PMU. The sportsbook supports several basketball leagues, separating them under US and Euro categories. The former includes the NBA, WNBA and NCAA, whereas the supported Euro leagues are the FIBA World Cup, Australia NBL and EuroBasket Female.
Where American sports are concerned, there are plenty of options to choose from, with American Football and Baseball at the forefront. There are multiple matches that you can bet on at any given time. The football leagues include the NFC, NFL, AFC, Divisions and more. As for baseball, you will be able to put down bets on the National League, the World Series, MLB Divisions and the American League.
Rugby is also a point of interest for PMU punters, with support for various leagues all over the globe. These include 6 Nations Tournament, Pro 14, Challenge Cup, Champions Cup, 2019 World Cup, Gallagher Premiership, Super League and NRL, among others.
Of course, there are other betting markets features at PMU, but can hardly mention them all at once. If you are interested, you will find that the sportsbook also offers wagers on volleyball, sail, motorsports, snooker, petanque, hockey, handball, golf, boxing, cycling, badminton, athletics, billiards and more. Be sure to check out the different markets for yourself to gain a better idea of what awaits you at PMU.
Outside of the betting options, the sportsbook also offers a variety of different features that you will no doubt appreciate. For one, live stream a wide array of different events, in order to watch them live as they take place. Additionally, one also has access to a calendar, listing the different events set to unfold in the near future. Of course, you also have the option to view past results and take a look at the statistics of the finished events. As they say, the past is the best way to predict the future and you should certainly make use of the tools at your disposal.
Promotions and Bonuses
Promotions are always something good and PMU gives you the opportunity to make the best of your time with the sportsbook. There are many different types of bonuses that you can benefit from, cashback offers, winnings boosts and more. Regardless of what you choose, you will gain some form of value from the available promotions. The best of all is that both new customers and returning punters can take advantage of them. Below, will talk about some of the worthwhile offers that you can utilize at the sportsbook.
€100 Offer
One of the initial offers at PMU involves you receiving up to €100 in cashback if you happen to have bad luck at the start of your stay with this sportsbook. To benefit from this promotion, you must enter the bonus code SPORT when asked to. Your first sports bet at PMU has two possible outcomes – a win or a loss. If you win, great for you, you made a profit. However, if you lost your initial wager, you will get to benefit from this promotion. Initially, you will receive 25% of the bet value and the other 75% within the following 10 days. The added money has to be wagered within the set time frame and if your bets are successful, only the profit may be withdrawn and the original bet is taken away.
€5 Per Goal
If you are a fan of women's soccer, this promotion may be right up your alley. The France Women's national soccer team is set to compete in the near future and you have the opportunity to benefit from this. By placing Correct Score or First Goal bets, you have the chance to take part in this promotion. For every goal scored by the French team, you will receive €5.00 up to 3 goals.
To participate in this offer, your qualifying bets have to be at least €10 in value and of the specific type. Moreover, the awarded money is given to you as a free bet of €5 per goal. After credited, you have 15 days to use them before they are rendered void. Once you use your free bets and they prove to be winning ones, you will only receive the profit from them.
Combi Max Bonus
The CombiMax Bonus promotion gives you the opportunity to make the best out of your Parlay bets. There are betting options specifically selected for this promotion which you can use for legs of your Parlays and gain a bonus if the bet is successful. According to the rules of the promotion, the bonus is applied for successful 4-leg Parlays or greater. The minimum bonus is 5% for a 4-leg Parlay, while the maximum goes up to 75% for a 15-leg Parlay. You will be able to see the eligible parts of the Parlay on the promotion page.
Banking
When it comes to managing your bankroll, PMU gives you several options to go about doing this. Obviously, you cannot deposit with physical cash, so you will have to use one of the supported online payment solutions. These come in various different forms, each type offers its own set of benefits and drawbacks.
Credit cards are one of your best options when it comes to funding your PMU balance. You will have the opportunity to use the two most popular brands out there – Visa and MasterCard. Using a credit card is easy to do and convenient. Deposits go through instantly and you only need to enter a few digits. Furthermore, they are almost universally accepted, meaning that you can also use them at different gambling websites should you wish for a change of scenery.
Alternatively, you can also resort to one of the eWallet services supported by PMU. These online payment solutions allow you to maintain a balance, separate from your bank account and your sportsbook bankroll. They allow for instant transactions, allowing you to immediately start placing bets once you open an account. Some setup may be required when creating your eWallet account but after that, you will be set. One of their best advantages is the inherent anonymity that they offer, giving you the opportunity to maintain your anonymity on the Internet. In the case of PMU, you will be able to utilize PayPal and Moneyclic, two highly popular payment methods in France.
As for prepaid solutions, PMU supports a few though nothing excessive. Prepaid methods are a great way to keep track of your budget and not go over your limit. Moreover, they also provide you with instant deposits and grant you high degrees of privacy when compared to other payment methods. More specifically, you will be able to fund your balance with Neosurf and Ticket Premium.
Licensing and Regulations
When it comes to licensing, you should never take any chances. Knowing that a gambling operation is legitimate and within the realm of the law something that you need to be sure of before you commit any money. In the case of PMU, however, things are not how you would expect them. The PMU is a government-run operation, meaning that it abides by all the laws and regulations set out by law. As such, there is no other company that can be trusted more than the PMU and you have nothing to worry about in this case.
When it comes to restricted jurisdictions, things are not as clear-cut as we might want them to be. PMU does not mention the residents of which countries are restricted from participating in sports betting. Instead, it lays the responsibilities on the punter to know the law in their own jurisdiction before they attempt to open an account. Yet, if you do try to open an account from a restricted country, the platform will stop your attempt.
Mobile Support
Placing bets while on the go was once the dream of many gamblers, but in today's day and age, it is a reality. You have the opportunity to access the sportsbook from just about any mobile device with a reliable Internet connection. Whenever you have a free moment, you will be able to log in and put down a bet on your favorite sports matches. The sportsbook gives you two different ways of accessing the mobile version.
One method at your disposal is to make use of the dedicated mobile application for iOS and Android. Available for both smartphones and tablets, it gives you the opportunity to have the sportsbook directly at your fingertips on your home screen. The iOS version can be downloaded on the App Store for free with only a few clicks. Android users, on the other hand, will not have such an easy time. This is because there are no real-money gambling apps allowed on the Play Store platform and any such will have to be downloaded and installed manually. The same is true for the PMU one, as well. The sportsbook will give you a link where you can download the appropriate files and then install the app on your phone. There is a guide as to how to do this, which you can follow if you are not familiar with the process.
The alternative way to access the sportsbook is to simply load the website in the browser of your device. The in-browser version will also provide you with a functional interface which you can use to access any part of the sportsbook. In fact, both methods are rather similar. You will be able to utilize the same features and make use of anything that the sportsbook has to offer. This includes the full extent of the betting markets, all promotions, banking solutions, customer support and more.
Customer Support
When it comes to customer service, this is one bet that you do not wish to take a risk on. If something should go wrong, you need to be sure that there is someone out there to help you out. Luckily, with PMU you have nothing to worry about. The sportsbook likes to take care of its customers and to this end, provides top-notch customer service.
Those who wish to contact the support have several means at their disposal. The most efficient method comes in the form of live chawThis system allows for communication in real time with a PMU agent. A connection can be established in less than a minute and you will get to discuss your issues at length. Live chat is available for most of the day and you can receive top-quality assistance with this method.
Alternatively, you can also resort to good old email communication. You can simply utilize the form found on the Contact page to reach the support staff. Email communication is the slowest method at your disposal. Responses usually come in a few hours, though it can take up to 24 hours for the staff to get back to you.
Finally, you can also simply pick up the phone and call the PMU staff. While this sounds good and it is for the most part, you will have to pay €0.09 per minute in order to talk to the agents. Phone support is available for the better part of the day and you can call 3971 to get assistance. Additionally, PMU also has special support for those who are deaf or with impaired hearing, allowing them to receive the same quality of help as everyone else.
Conclusion
Overall, PMU is an excellent sports betting website for any French punter. It covers a wide range of sports events and their respective leagues. You will have the opportunity to benefit from several top-tier promotions, which will certainly grant you a boost to your bankroll and lead to increased profits, if your predictions are correct, of course. These can be claimed by just about anyone and they are available on many different events. As far as safety is concerned, PMU is a government operation and it is the standard that other gambling websites are held to. If there was ever a gambling website that would treat you fairly, this is it. Among other things, the payment methods are quite diverse and the customer support is more than satisfying. When all is said and done, PMU is a great choice for a sportsbook and we are sure that you will have a positive experience.