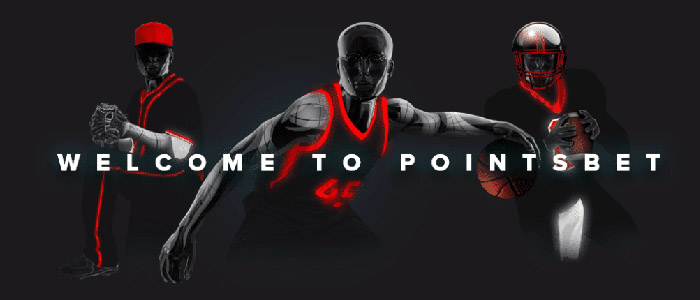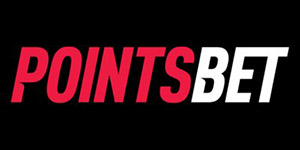 In 2017, PointsBet was launched with the idea of providing top-notch online sports betting to Australian punters. Now, the sportsbook expands its services to a brand new market, allowing New Jersey bettors to make wagers on their favorite sporting events.
It is inevitable to have fun while betting at PointsBet as the bookie is offering a plethora of betting markets and both typical and unusual betting formats. Bettors are given the chance to shape their sports wagering in a way that will suit their tastes.
In order to allow punters to enjoy a more lucrative experience, PointsBet is providing a handful of generous promotions. Those will help any bettor to elevate his/her betting adventure and have better chances at landing a win. No matter whether you are a new member of the sportsbook or you have been betting for a while, there is a promotion that will help you along your journey at PointsBet.
Betting Markets
One of the reasons why PointsBet is a perfect destination for betting enthusiasts is the plethora of betting markets. With American punters in mind, the virtual sportsbook has prepared a wide range of betting options, covering some of the favorite sports in the US.
Soccer is definitely one of the most popular sports across the world and this also includes the US. Punters who have joined PointsBet will be able to bet on various major soccer games. At PointsBet, you can bet on games from the US Major League, CONCACAF Gold Cup, Copa America, FIFA Women's World Cup, UEFA Super Cup and various other soccer leagues.
Another sport that is very popular among members of PointsBet is tennis. Fans of this sport will be able to make various bets that will cover many of the major tennis games around the world. At the betting market section of the website, you can see odds on games from Wimbledon, ATP Eastbourne, WTA Eastbourne, Australian Open and many other tennis events.
Since there are also numerous basketball fans at the states, PointsBet is also offering quite a few betting options, covering various basketball events. If you enjoy this sport, then you will be very pleased with the bets that PointsBet is offering. You will be able to make wagers on games from leagues such as NBA, NCAA and WNBA.
Another popular sport that is well-covered at the betting section of PointsBet is baseball. Those who enjoy such events will be able to pick from a large number of Major League Baseball. Bettors will be able to place their stakes on MLB Outrights, MLB Divisions, MLB All-Star Game. With more than 1,000 bet types you can make on MLB games, this betting market is definitely one of the most popular ones at PointsBet.
In addition to the regular bets that one can make on numerous sporting events, members of PointsBet will also be able to make In-Play bets. This is a feature that many bettors enjoy as it allows them to make wagers as certain games are played in real time. You can see all of the games which are currently being played and will allow you to make bets by heading to the In Play section of PointsBet.
One very interesting betting format that punters will have the chance to make use of is PointsBetting. It is very different from fixed odds betting as the losses or winnings that you will experience depend on the bet you have made and the final score of a game. The closer your prediction is to the final result, the more you will win. Respectively, the further you are from the right result, the bigger your losses will be.
Promotions and Bonuses
The promotions that PointsBet has prepared are what many punters will appreciate when they join the virtual sportsbook. The list of offers that the bookie has prepared is very impressive and any type of bettor can benefit from the promotions of PointsBet.
As one of the special features of this bookmaker is the unusual betting format of PointsBetting, punters can enjoy a promotion related to that type of wagering. Members of the online sportsbook will have the chance to enjoy a Risk Free first PointsBetting stake. If your first-ever PointsBetting bet is a losing one, you will receive a refund of up to $500. The amount you will enjoy thanks to this offer is accredited to you as a bonus bet which must be used within a period of 7 days. You can use your bonus bet only on bets with odds of -200 or higher. Only winnings from your bonus bet can be withdrawn, while the bonus amount can be used only for betting purposes.
Parlay Refunds is yet another options members of PointsBet can enjoy. It allows punters to enjoy up to $50 back on their losing parlay bets. In order to qualify for this promotion, you have to make a parlay bet of at least 4 legs. If only one of the legs turns out to be a losing one, you will receive back the amount equal to your qualifying bet. Bettors must keep in mind that the price of each leg must be at least -500 in order to qualify for the Parlay Refunds promotion. The entire price of the parlay bet should be at least +100. The refund will be paid in the form of bonus bet that can be used only for bets at the sportsbook and cannot be withdrawn.
Another type of promotion that fans of parlay bets can enjoy is the Double Winnings one. In order to make use of this offer, punters will have to make a parlay of at least 4 legs, each of which should have a price of at least -500. The total price of the parlay bet must be at least +100. Those whose parlay bet is successful will receive double the amount of their winnings. The bonus bet funds that those lucky bettors will receive might get as high as $200. Like the other promotions on the website, bonus bet funds cannot be withdrawn and can be used only for betting purposes.
It is definitely worth checking the promotions of PointsBet as the web-based bookmaker has plenty of other generous deals on offer.
Banking
Members of PointsBet will have several payment options at their disposal when it comes to their payments on the website. No matter which deposit option you choose, you can be sure that your funds will be instantly available at your sportsbook account. For those who are looking for a way to top up their account, there will be several options which are very easy to use but also offer secure transactions.
Credit and Debit Cards
One of the easiest ways to upload funds at PointsBet is by using a credit or debit card. Both Visa and Mastercard users will have the chance to make instant and safe deposits at the virtual sportsbook. It should be noted that some American banks have forbidden payments connected to online wagering. This is why punters have to thoroughly check the rules and restrictions of their banking institutions before they start betting at PointsBet.
Even though credit and debit cards can be used for deposits at this online sportsbook, when it comes to withdrawals, bettors will have to look for alternative payment methods. Nevertheless, credit and debit cards are one of the easiest and most secure methods to upload money to your online betting account at PointsBet.
PointsBet Card
Bettors who have found out that cannot use their cards for deposit at PointsBet do not have to worry. There is the option to use a PointsBet Card which can easily be charged via a Visa or Mastercard credit/debit card. This type of payment method can be considered a virtual prepaid card which will allow punters to instantly boost their sportsbook accounts. Using a PointsBet Card is extremely secure and ensures hassle-free transactions anytime bettors wish to make deposits at the interactive bookmaker.
This very convenient payment solution can also be very helpful when bettors wish to cash out their winnings. If you decide to use your PointsBet Card for your withdrawals, you will be able to cash out your funds in a very quick manner. After the sportsbook has approved your withdrawal request, it will take between 24 and 36 hours to receive your money. You can use your virtual prepaid card fund any of your future bettings or you can shop with it and withdraw money from almost any ATM.
E-check/ACH
Another very convenient option that punters can utilize for their payments at PointsBet is an e-check or an ACH payment. Sportsbook members who have checking accounts can use them for virtual payments. This also applies to your deposits and withdrawals at PointsBet. This is a very secure banking solution which will allow you to instantly boost your betting balance.
Compared to the PointsBet Card, e-check or ACH payments may result in slower withdrawals. After the bookie has approved your withdrawal request, you will receive your money within 3 to 5 business days.
Online Banking
Members of PointsBet can also resort to the method of online banking when it comes to their deposits at the interactive sportsbook. Bettors can be sure that their funds will be transferred in a secure manner, as they will be using the service of the banking institutions they know and trust. Thanks to online banking, punters will be able to instantly boost their betting accounts and make real-money wagers right away.
Licensing and Restricted Countries
Whenever you are betting at a virtual sportsbook you must make sure that the website is licensed by trustworthy jurisdictions and conducts regulated online betting. In order to provide virtual sports betting to Australian punters, the website is licensed and regulated by Australia's Northern Territory Government. As for American bettors, the web-based bookie is licensed to operate by the New Jersey Division of Gaming Enforcement.
Before you open an account at PointsBet, you will have to make sure that you are eligible to join the sportsbook and make real-money bets. Only American punters who are 21 years of age or older will be allowed to create a PointsBet profile and make bets at the sportsbook. What is more, they have to be physically present at the state of New Jersey in order to place wagers at PointsBet or make use of the promotions of the bookie.
Mobile Support
Even if you do not have the time to bet at PointsBet, you will be able to enjoy top-notch sports betting on your phone or tablet. If you are constantly on the move, you can still bet on numerous sports thanks to the mobile version of PointsBet. You will be able to download a dedicated app on both Android and iOS devices. This will allow numerous punters to start betting on the go and revel in a fun and rewarding mobile wagering.
If you head to the official website of the sportsbook, you will notice that there are two separate links for the Android and iOS applications. Since the Google Play Store does not allow the promotion and offering of apps that conduct real-money wagering, Android users will be able to download the app from the link PointsBet has provided. If you, however, have an iPhone or iPad, you will be able to download the sportsbook app from the App Store of Apple.
Bettors who download and install the PointsBet app will have the chance to gain access to numerous betting markets within a single tap on the screen. The design of the mobile app is made with punters in mind which is why everything is just one tap away. Members of PointsBet will be able to make various bets on the go, including the unusual PointsBetting. In addition to that, punters will also be able to make In-Play bets via the mobile app of PointsBet.
If you are about to start your journey at the sportsbook, you can easily create your profile via the mobile application. If you are already an existent member of PointsBet, you can easily continue your adventures by logging into your account via your smart device. You will be able to load the Cashier anytime and make deposits even via your phone or tablet. The mobile app will allow you to easily manage your betting funds and enjoy the same fast and secure transactions.
Another convenient thing that you will be able to do via the app of PointsBet is claiming the various promotions of the sportsbook. Even if you bet on the move, you will still have the chance to improve your betting experience thanks to the generous offers of the virtual sportsbook.
Customer Support
Punters who have questions about their time at PointsBet will be able to resolve any issue thanks to the support team of the sportsbook. In addition to that one can easily find detailed information on various betting topics at the Help page of the website.
If you need to speak to an agent of PointsBet, you can quickly contact someone from the support team via the live chat option of the sportsbook. Another variant to contact the representatives of PointsBet is to send them an email at service@pointsbet.com. Although the live chat feature is the fastest way to resolve any issue, you can also count on the sportsbook support team to answer your email in a quick manner.
Since PointsBet is targeting Aussie and American bettors, it is only natural that the website of the sportsbook is available only in English.
Conclusion
Both Australian and American punters can enjoy an extremely lucrative, safe and fun betting at PointsBet. This interactive sportsbook makes sure that its patrons will have enough betting options to choose from. In addition to that, it has also added to its betting markets a few options that can rarely be found at other bookies.
Bettors will have the opportunity to claim different promotions and make themselves the favor of improving their winning odds. The offers that PointsBet has in store are perfect for both newcomers and regular bettors.
Even if you do not have the time to sit on your computer and bet at PointsBet, you will be able to enjoy the same exciting experience on the go. Punters can download and install the mobile application of PointsBet and revel in a thrilling betting adventure wherever they go. Even managing one's funds and claiming promotions on the go is as easy as pie thanks to the dedicated app of the sportsbook.