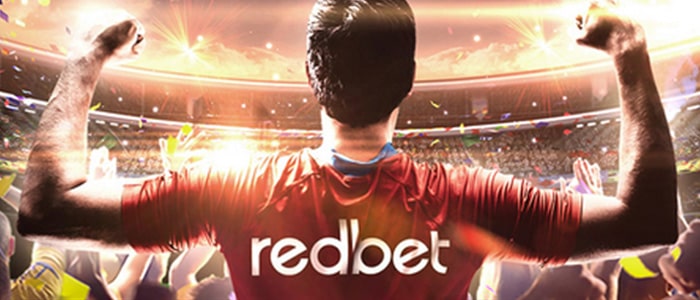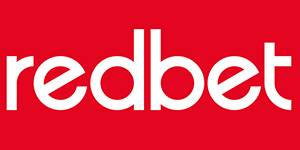 Redbet is one of the older gambling websites that you will find on the Internet nowadays. Dating back to the early 2000s, this brand has held a steady position in the international market and has risen above much of the competition. Redbet is owned and operated by Evoke Gaming Limited, a Maltese Company that also runs several other gambling brands. Moreover, Evoke Gaming Ltd. is licensed by both the Malta Gaming Authority and the United Kingdom Gambling Commission.
Redbet offers a variety of gambling types to customers all over the world, including sports betting, casino gaming and an online poker room. For the purposes of this review, we will focus on the sportsbook aspect of Redbet and cover all major factors that will concern you. Below, you will information regarding the available betting markets, the promotions that you can claim, the available banking methods, customer support and more.
Betting Markets
The betting markets at Redbet include a wide variety of sporting events, including the most popular leagues currently out there. Each different sports features at least a few leagues, with respect to when those leagues are actually active. You can place bets on every match in the supported leagues and the betting options are quite exhaustive. Redbet supports the three most used odds formats – fractional, decimal and American, allowing you to read them in whichever format is best suited for you.
Football is the most popular sport to bet on at Redbet and you will find that this sportsbook supports all of the major European and worldwide leagues. More specifically, you can place bets on the German Bundesliga, the Netherlands' Eerste Divisie, the Spanish La Liga, England's Premier Leagues, and dozens more. There are always active football leagues, giving you the opportunity to place bets during any time of the year.
Basketball holds a firm second-place position at Redbet in term of popularity. The sportsbook offers bets on matches from all over the world but the Euroleague and the National Basketball Association are by far the most viewed. Other popular leagues include the NCAAB, France's LNB Pro, and Spain's LEB Oro and ACB, among others.
In third place, we find Ice Hockey and there is a variety of leagues that you can place bets on. More specifically, the National Hockey League is especially popular with punters, though the American Hockey League is a close second. If you like to follow the Canadian scene, then you would certainly appreciate the opportunity to bet on WHL and OHL games. Alternatively, the Kontinental Hockey League is also a great option, with dozens more available to you.
American Football has always drawn in large betting crowds and it is no different at Redbet. At this sportsbook, you will have the option of placing wagers on the most popular leagues, which, as of this writing, include the National Football League and the NCAAF. Other leagues may be added once they become active.
Of course, the above-mentioned examples do not convey the entirety of the sportsbook but there are only so many sports that we can mention at once. Other supported sports at Redbet include tennis, rugby, floorball, volleyball, handball, UFC/MMA, cricket, darts, baseball, boxing, and more. Be sure to check it out for yourself to see everything available.
Promotions and Bonuses
Another excellent reason to join Redbet is because of the bonuses and promotions that the sportsbook runs. All of the top gambling websites offer some sort of incentive for prospective punters to join. It is one of the primary ways that sportsbooks and other types of gambling websites to compete with each other and Redbet certainly has an excellent offer in store for those willing to come on board.
Welcome Bonus
The first promotion that you can claim at Redbet comes in the form of free bets with a combined value of up to €100. To benefit from this offer you have to fund your sportsbook balance with a minimum of €10 and then place your first bet at odds of 1.8 (⅘) or higher. After the bet is settled you will receive 25% of the bet value up to €50. To receive further free bets, you have to wager an additional €100 for which you will be credit with a free bet of €25. Repeat this step again to receive the final €25 free bet.
The best aspect of this promotion is that the winnings from the free bets are paid out in real-money and you do not need to bother with any turnover requirement. However, the original stake of the free bet will not be credited to your balance after the bet is settled. For example, if you place a €25 free bet on odds of 2.5 (3/2) and you win, then you stand to win €62.50. Once the bet is settled, the €37.50 in winnings are yours to keep but the original €25 bet is removed from your balance.
Something important to keep in mind is that you cannot split a free bet into smaller denominations; you have to use a free bet in its full value. Furthermore, customers who deposit using Skrill and Neteller are not eligible for this promotion and will not receive any free bets. Finally, the offer is valid for 30 days after you open an account and once you claim your free wagers you have to use them within 7 days.
Banking
Redbet supports a number of online payment services which you can use to manage your sportsbook bankroll. These come in various different forms, allowing users to pick one that best meets their needs. Redbet does not charge customers for transactions, though currency exchange fees of 1.5% will be applied in cases where you deposit in a non-Euro currency.
Credit Cards
When it comes to online gambling you will be hard-pressed to find a more popular payment method than credit cards. These are available all over the world and everyone with a bank account has access to them. You will benefit from a number of advantages when using a credit card. The first and most important is that you will be able to make instant deposits and relatively timely withdrawals. Moreover, credit cards are accepted anywhere and you can use them at even at other gambling websites. At Redbet, you will able to use Visa and MasterCard for deposits ranging from €10 to €3,000. As far as withdrawals are concerned, you can cash in via Visa and the transactions can range between €20 and €3,000.
eWallets
Another highly popular online payment solution in the world of online gambling are the so-called eWallets. These are services that allow users to store and move funds, much like they would be able to with a bank account. The main reason why eWallets enjoy such a large degree of popularity is due to the fact that they offer the fastest transactions in the industry. Deposits clear instantly, while withdrawals take up to a few hours, once issued by the website. Moreover, users also benefit to a high degree of anonymity since their personal and banking information is not revealed when making a payment. Redbet accepts deposits made via Skrill and Neteller. Deposit limits go up to €1,000 and €10,000 for Skrill and Neteller, respectively, while the minimum is €10 in both cases. You can also cash in your balance via these two services with transactions ranging between €20 and €10,000.
Prepaid Methods
Prepaid services are also supported by the online gambling industry, though they are not nearly as popular as other payment methods on this list. The main benefit to using prepaid solutions is that they often provide instant transactions and since you are not required to submit personal data during the whole process, you are able to maintain your privacy. Redbet accepts payment via a single service – Paysafecard. Unfortunately, this method can only handle deposits and due to its anonymous nature, there is no option to withdraw your funds. As far as deposit limits, you will be able to deposit up to €1,000, starting with a minimum of €10.
Bank Transfers
While many gamblers have embraced the new online payment solutions, there are some who still hold onto traditional banking. While this would normally be ineffective, modern banking services have reached a point where they can rival many of the present-day electronic payment options. As far as online banking is concerned, Redbet works with many Scandinavian and Eastern European institutions to make sure that their customers benefit from an excellent banking service. Depositing money in this fashion will only take up to 5 minutes and there is no maximum limit to how much one can transact.
Alternatively, punters who do not reside in that area of Europe can also use standard bank transfers via IBAN. Although this deposit method does feature a maximum limit, it is considerably slower than the ones mentioned above. It can take up to 5 business days for a transfer to clear, depending on your jurisdiction.
As far as withdrawals are concerned, bank transfers allow you to withdraw a large amount of cash at once. The minimum withdrawal is €20, while the maximum can go up as high as €1,000,000. Processing time can vary depending on the user's location and choice of bank. Certain punters can receive their money within a few minutes, once the payment is issued, while others can wait up to 5 business days.
Mobile Support
As far as mobile betting is concerned, Redbet has you covered. You will have the opportunity to access the sportsbook from just about any mobile device with Internet connectivity. Redbet has gone to great lengths to make sure that everyone has a smooth sports betting experience and that includes mobile punters.
The mobile version of Redbet can be accessed simply by loading the sportsbook website into the browser of the mobile device. Unlike other gambling operators, Redbet does not require the users to download and install a dedicated application, thus making the sportsbook accessible to everyone, regardless of the type of device that they own.
As far as functionality is concerned, you will have no issue making full use of the sportsbook services. All betting markets are equally available on the mobile version just like on its desktop counterpart. Moreover, the user interface scales with the display size of the device, allowing everyone to enjoy the full extent of the sportsbook. Not only will you have full access to the betting markets, but to all other major aspects of the website. This includes customer support, payment options, promotions, and just about anything else that you can think of.
Licensing and Jurisdictions
As we have mentioned above, the company behind Redbet – Evoke Gaming Limited – is licensed by both the United Kingdom Gambling Commission and the Malta Gaming Authority. What this means for users is that Redbet has been audited to the highest degree possible and these institutions are satisfied with the results. The UKGC and the MGA enjoy a reputation for being very strict with their requirements and not all gambling websites are eligible for licensing. In the case of Redbet, this is an indication that the operator has met all of the necessary benchmarks to operate. You can safely submit your personal and banking information, knowing that it will be secure behind the encryption software.
Yet despite the excellent licensing, Redbet does not have certification to operate in every country out there. Punters residing in the following jurisdictions are not allowed to participate in any gambling activity at Redbet: Afghanistan, Albania, Algeria, American Samoa, Angola, Australia, Austria, Azerbaijan, Bahrain, Belgium, Bosnia-Herzegovina, Bulgaria, Cambodia, Canada, China, Croatia, Cuba, Cyprus, Czech Republic, Denmark, Ecuador, Eritrea, Estonia, Ethiopia, France, French Guiana, French Polynesia, French Southern Territories, Greenland, Guadeloupe, Guam, Guatemala, Guernsey, Guyana, Honduras, Hong Kong, Hungary, India, Indonesia, Iran, Iraq, Israel, Italy, Jordan, Kuwait, Kyrgyzstan, Laos, Latvia, Libya, Lithuania, Macau, Malaysia, Martinique, Mauritania, Mauritius, Mayotte, Morocco, Myanmar, Namibia, New Caledonia, Nicaragua, Nigeria, Norfolk Island, North Korea, Northern Mariana Islands, Oman, Pakistan, Panama, Papua New Guinea, Philippines, Poland, Portugal, Puerto Rico, Qatar, Réunion, Romania, Russia, Rwanda, Saint Barthélemy, Saint Martin, Saint Pierre & Miquelon, Saint Vincent & The Grenadines, Saudi Arabia, Serbia, Singapore, Slovenia, Somalia, Somaliland, South Georgia & The South Sandwich Islands, South Korea, South Sudan, Spain, Sudan, Syria, Taiwan, Thailand, Tunisia, Turkey, Uganda, Ukraine, United Arab Emirates, United States, United States Virgin Islands, Wallis & Futuna, Vanuatu, Yemen, Zimbabwe.
Customer Support
Customer support is available at Redbet around the clock and you can contact the support staff whenever you encounter a problem. The sportsbook provides you with three different means of contacting the support staff. Live chat is the most convenient of the three and you can easily connect to an agent. Moreover, this system allows you to communicate in real time and receive help in the fastest manner possible.
Another possibility is to send an email to support@redbet.com. The support staff work diligently to respond to all inquiries and you will have your answer within a few hours at most. Alternatively, you can pick up the phone and dial the provided number. It is a UK line, so consider that as charges may apply depending on your mobile plan.
Conclusion
When all is said done, Redbet is one of the best sportsbooks out there and you would do well to check it out. At this gambling website, you will be able to wager on a variety of different sporting events and the betting options are many. Redbet also supports a wide range of payment solutions, with special emphasis on banking services. This gives users the ability to easily manage their bankrolls, to top up their balance or withdraw it as they see fit. Moreover, the sportsbook does charge fees for transactions. As for the Welcome Offer, you would do well to take advantage of it. You can receive up to €100 in free bets and since there is no wagering requirement on the winnings, you can cash them in right away. Not many gambling websites offer the same great conditions as Redbet and for this reason, we recommend this gambling website. We are sure that you will have an excellent experience at Redbet and therefore, you should check it out.