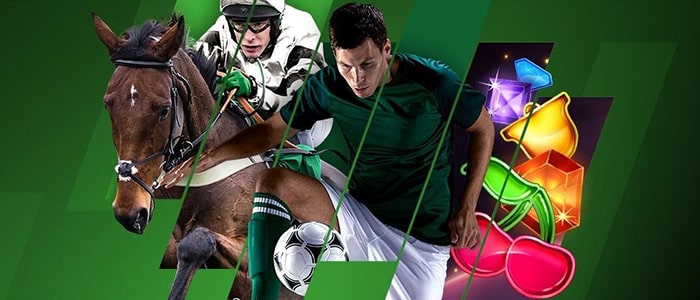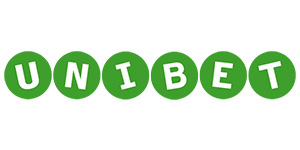 Unibet is a leader when it comes to sports betting. The reason for that is the plethora of wagering options that will be available to punters who have joined Unibet. This ensures that interactive bettors will be provided with enough options to choose from and will be able to bet on their favorite sports, teams and sporting events.
In order to give its patrons a better experience, Unibet offers quite the tempting incentives which can improve the online betting of both newcomers and regular members of the sportsbook. The greatest thing is that Unibet can also be accessed on mobile devices which gives bettors the freedom to make bets even on the go.
With convenient payment options and a top-notch Customer Support, members of Unibet can revel in a fruitful and fun sports betting wherever they go.
Betting Markets
One of the reasons why Unibet is a top sportsbook for bettors from all around the world is the fact that it allows punters to place their money on various sports. This way different sports betting enthusiasts can enjoy their time at Unibet and find markets with some of the best odds offered online. In addition to regular betting options, punters will also have the opportunity to enjoy in-play betting.
One of the biggest markets is the one that covers football events. American football, as well as Australian Rules, can be found among the sports you can bet on at Unibet. Members of the sportsbook will have the chance to make in-play bets which is a great advantage that gives punters a chance for better bets. If you are more keen on European football, also known as soccer, you will find that Unibet provides an array of betting options, covering major football events.
Another prominent betting market that you will notice at Unibet is basketball. Fans of this sport will be able to place their money on events from various basketball leagues such as NBA, Euroleague, FIBA Champions League and many more.
Yet another sport that also provides plenty of betting options is ice hockey. Unibet patrons will be presented with the opportunity to bet on games from the Champions Hockey Leagues as well as International Tournaments, KHL, NHL and other hockey leagues.
As the virtual bookie strives to please the needs of various bettors, it also provides odds on esports which is definitely a category with many fans. Betting devotees will be able to make wagers on tournaments of Counter-Strike: Global Offense, Dota 2, FIFA, Overwatch and Starcraft 2.
If you have always been interested in the game of cricket, you will also have the chance to choose from some of the best odds on cricket games. At Unibet, you will be able to bet on events from leagues such as International One Day, International Test Cricket, T20 Big Bash Leagues, The Ashes and other major cricket events.
As one of the most beloved sports around the world, it is only natural that Unibet has also included tennis in its betting options. If you are a member of this online sportsbook, you will be able to bet on tennis events from the ITF Women, Laver Cup or other National Tournaments.
In addition to the traditional sports that most punters enjoy betting on, at this virtual bookmaker, you will be able to place money on non-sport categories. If you enjoy politics, you can bet on various elections that go around the world, as well as some specials covering the politicians of different countries. There is also the category of TV & Novelty which presents punters with the opportunity to make bets on various TV shows, music charts, beauty contests and other fun events.
The list of betting markets that Unibet offers goes on and on. This guarantees that punters will have plenty of options to bet on and will find some of the best odds on their favorite sporting events and entertainment affairs.
Promotions and Bonuses
One of the best things that members of Unibet can enjoy is myriad promotions which can improve their betting. This way, punters can enjoy a fruitful experience which can constantly entertain them.
Penalty Payback
Among the array of offers, you will notice the sportsbook Penalty Payback. It awards every losing bet with a cashback of up to £100 when a penalty is given. This offer applies to all bets that are placed on games under the England – Premier League or the Champions League. The refunds on the Champions League apply only on bets that have been placed on matches from the group stages. If you have wagered your money on the Champions League Qualifiers, you will not be able to receive any cashback.
Bettors who have staked £1 or more will be able to enjoy this promotional offer of Unibet. There is also a betting maximum of £100 and if punters wager below or above the stake limit, they will not be eligible to receive the Penalty Payback incentive. Punters will be paid a refund only for any penalties given during the match and if there are any penalties during the extra time, they will not count towards the promotion. You will be able to enjoy a refund on Correct Score, only if you have placed your bet in the regular time. If you have opted to make a wager on Correct Score on the markets for the halftime, you will not be eligible to receive the refund. The Penalty Payback offer applies to both single and multiple bets. There are, however, some additional conditions that apply to multiples. The great thing about this deal is that the refunds that punters receive are not subjected to any turnover requirements.
Refer a Friend
If you want to enjoy additional £60 to bet with, then you can take advantage of this offer. As long as you invite your friends to join on the casino or sportsbook adventures of Unibet, you can enjoy a bountiful bonus and even free spins on the slot Starburst.
You are allowed to refer a maximum of 5 friends which means that you earn the amazing award of £300 which can be used both in the casino section and the sportsbook of Unibet. Each friend of yours who have accepted the invitation and have opened an account at the site will receive a Welcome Bonus of £40. They will have to wager at least £400 on sports bets or stake £1,000 on the casino games of Unibet. This will ensure you your Refer a Friend bonus. Provided your friend loses his/her initial bet, they will be refunded with a bonus of £40. If they wish to cash out this bonus, they will have to wager it 3 times. There are certain wagering conditions that the punters you have invited must abide by when wagering the bonus.
Other Promotions
At Unibet, punters have plenty of opportunities to boost their funds and enjoy more fruitful betting adventures. Winning VIP Packages, claiming weekly free bet promotions and enjoying various boosters are among the incentives you can come across when you regularly check the sportsbook's offers.
Banking
If you are looking for a convenient way to manage your bankroll, you can definitely rely on the various payment options that Unibet is supporting. You will have the opportunity to use GBP, EUR, USD, SEK, HUF, PLN as your account currency. The deposit minimum differs according to the payment methods that the sportsbook members choose.
Cards by Visa and Mastercard
One of the most commonly used payment methods is using a card issued by Visa or Mastercard and Unibet patrons can also resort to this solution when they wish to upload money to their betting account. The minimum amount they can upload is $10, while the maximum is set at $50,000. You will be able to upload your funds instantly and the virtual bookmaker will not charge you any additional fees for using your card. Once you have uploaded money to your Unibet account successfully, you can also use your card to withdraw your funds. The least amount that you can cash out via this method is $10, while the maximum is $55,000. This method imposes no additional charges and the processing time for the withdrawal is usually between 1 and 3 business days.
E-wallets
This payment method also allows instant deposits and spares punters the inconvenience to share sensitive information such as details about their cards or bank accounts. At Unibet, you can use e-wallets by Skrill, Neteller, ecoPayz and Webmoney.
The minimum amount that can be deposited via a digital wallet is $20, while the maximum is $250 for Webmoney users and $50,000 for the rest of the e-wallet services. While this payment solution does not impose any additional charges, ecoPayz users who are based in Brazil or Canada will have to pay a fee of 2%.
E-wallets are also a great option for withdrawals as they ensure fast transactions and will not charge an additional fee. Bettors will be able to use their Skrill, Neteller and ecoPayz wallets for withdrawals of at least $25 and up to $15,000.
Paysafecard
One of the most convenient deposit methods that can be utilized at Unibet is Paysafecard. It allows bettors to stay absolutely anonymous while uploading money to the virtual bookmaker. This is due to the fact that it is a prepaid card service which does not require bettors to provide any personal information. The minimum amount that can be deposited via this method is set at $10, while the maximum is set at $1,000. This service ensures instant transaction and comes with an additional fee of 3%. Unfortunately, it cannot be used for withdrawals.
Trustly
The service of Trustly allows punters to use online banking in order to upload money to their sportsbook account. It is a fast and easy-to-use payment method that will not cost punters any additional charges. The only exception are those who reside in Finland and Lithuania as they will have to pay their respective fees of 1.5% and 2%. The minimum for Trustly deposits is €6, while the maximum is set at €6,000.
You can also use the service of Trustly to withdraw your winnings directly to your bank account, This payment method does not impose any fees and it usually takes between 3 and 5 business days to receive your money. The least amount you can cash out is €10 and the maximum is €100,000.
Bank Transfers and Instant Banking
Instant Banking allows you to make deposits to Unibet directly from your bank account. The payment is processed instantly and the minimum you can upload is $5. The maximum amount you can deposit with Instant Banking is $10,000. You can also request to transfer your winnings to your bank account which will allow you to withdraw at least $10 or the maximum of $100,000. This payment method takes between 3 and 5 business days to process the transaction but will not cost you any additional charges.
You can also use bank transfers to upload funds to Unibet from your bank account or withdraw your winnings. Bank transfers, however, are not the fastest way to boost your betting balance or cash out your winnings. This is why many punters prefer to resort to alternative options.
Licensing and Restricted Countries
One of the most important things about Unibet is that it provides a safe betting environment for its members. The sportsbook uses the technology of Secure Socket Layer (SSL) encryption which ensures that every piece of sensitive information that you share with the website is properly protected. This is a security measure that major banking institutions are using which proves that Unibet takes its patrons' safety seriously.
The SSL certificate that the betting site is holding is issued by Trustwave. This independent company is also regularly testing Unibet's SSL system which ensures the reliability of Unibet. The betting site is also an avid advocate of responsible gaming and it does not allow underage individuals to open an account or bet at Unibet. There is also the option to set your personal deposit limits which allows bettors to avoid overspending and getting in debts.
The company that operates Unibet is Trannel International Ltd and it holds a license by the Malta Gaming Authority. This jurisdiction is very strict and regulates Unibet in order to ensure that the site conducts a fair sports betting and casino gambling.
In addition to the age restrictions, punters are also responsible to check whether they reside in a jurisdiction with active laws against interactive sports betting. Currently, the site will not accept punters who reside in Afghanistan, Australia, Denmark, Estonia, Ethiopia, France and other French territories, Hong Kong, Iran, Iraq, Italy, Jordan, Kuwait, North Korea, Pakistan, Philippines, Portugal, Spain, Syria, Turkey, Romania, Ireland, United States of America or Yemen.
Mobile Support
Being constantly on the move or spending most of your time in daily commutes is no issue for members of Unibet. Even if you do not have access to a desktop device, this does not mean that you will not be able to bet on your favorite sports and choose from the best odds. Thanks to the mobile app of Unibet, you will have the chance to enjoy a portable sportsbook. As long as you have a stable Internet connection, you will have access to a spate of betting markets including your favorite sporting events.
You can get the Unibet app by accessing the sportsbook via the browser app on your smart device. On the site, you will find the download links for the Android and iOS application of Unibet. Alternatively, iPhone and iPad users will also be able to find the Unibet app at the iTunes store. By installing the app, you will be able to see the bookmaker's betting options, manage your funds and make use of the promotions that Unibet is offering. Live streaming is also a great option that is available on the sportsbook app.
The design of the app is made to better the betting experience of those who are on the move. Punters will be able to easily navigate their wagering through the various betting markets that Unibet provides and make the bets they think will be most fruitful. Even if you are placing bets on a portable device, you can be sure that you and your money are always properly protected.
Customer Support
It is always possible that punters might have some concerns about their accounts, the payments they have initiated or the promotions of Unibet. This is why it is worth heading to the Help page of the website as it will provide a detailed information about various topics. This will provide you with answers to questions that bettors often have and will help you resolve any issue with ease.
It is possible that you have not found the answer you were looking for while reading in the Help section. This is why Unibets provides a wonderful Customer Support which will present the information you are seeking. There is a Live Chat option which will allow you to quickly communicate with a representative of the site. You can ask any question and, in no time, one of the Unibet agents will reply to you and help you with your betting problem.
In addition to the chatting option, there is also the alternative to send your queries via an email. If you wish to use this method, you can contact the Customer Support team of Unibet at info@unibetsupport.com.
In order to provide a smooth betting experience to as many punters as possible, the sportsbook is available in several languages. You can load the site of Unibet in English, Spanish, French, Russian, German and Portuguese.
Conclusion
A top destination for UK bettors and a favorite sportsbook for punters from around the world, Unibet provides a top-notch virtual betting experience. One of the best advantages of this bookmaker is the array of betting markets it provides. You can bet on every popular sport and a few that you probably would not think of.
In addition to some of the best odds, Unibet is also offering plenty of promotional offers that further improve one's chances of making winning bets. Not only does this virtual bookmaker ensure a fun and fruitful betting but it also strives to ensure a fair and safe environment for its patrons.
Even if you cannot bet on your computer, you can enjoy your betting adventures while on the move. If you take your phone or tablet and install the Unibet app, you will have constant access to numerous betting options. With just a few taps on the smaller screen, you can enjoy the mobile version of Unibet and revel in a thrilling sports betting wherever you go.