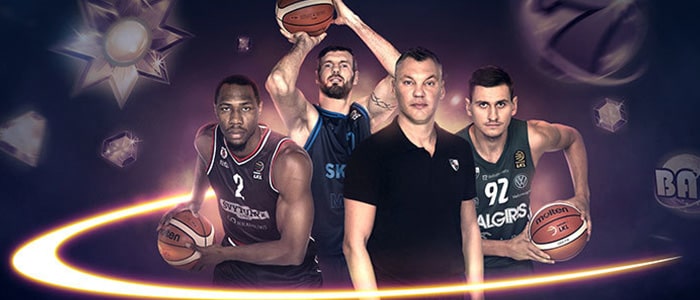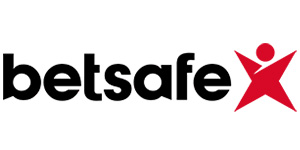 Ever since it was founded in 2006, Betsafe has become a top website for betting enthusiast from all over the world. It provides plenty of entertaining options for those who enjoy predicting the outcomes of sporting events. On top of everything, Betsafe makes sure that its patrons can enjoy their betting in a safe and properly regulated environment.
One of the great things that Betsafe members will enjoy is the opportunity to bet on markets with enhanced odds. This gives punters the opportunity to enjoy better winnings as patrons of this interactive sportsbook.
Even if you are not at home and cannot bet on your computer, you can place real money on your favorite sports using your smart device. Thanks to a dedicated mobile app and an in-browser version of Betsafe, bettors can make the best bets even while they are on the move.
Betting Markets
If you are a member of Betsafe you will have the chance to place your money on various sporting events, bet on your favorite teams or players and even explore several options which have nothing to do with sports. The variety of betting markets that Betsafe has provided can please even the most demanding punter and make his/her betting experience very exciting and rewarding.
Bettors will also have the chance to sort the betting markets in accordance with the time the events will start. This way you can see the games which will begin in 1, 3 or 12 hours. In addition to that, the virtual sportsbook offers plenty of in-play markets which will allow punters to make bets as they follow the game that is played in real time.
Despite the abundance of betting markets at Betsafe, you will notice that the category that offers the most options is football. You can choose to bet on markets that offer the best odds on football events under various leagues such as Europa League, England Premier League, Champions League and other major football events from different parts of the world.
If you are a fan of American football, you will also have plenty of options to bet on. Punters who are following up close such sporting events will appreciate the fact that they will be able to bet on games that are a part of leagues such as NFL and NCAA College Football.
Another major sport that offers numerous betting markets at Betsafe is basketball. It allows punters to choose from games under leagues such as NBA, Euroleague, European Cups Women and other major basketball events.
If you are interested in ice hockey, you will definitely enjoy the betting options that Betsafe is offering. Thanks to the wide range of markets that the sportsbook is offering, you will be able to see the best odds on popular ice hockey games. At this online bookmaker, you will come across numerous International events, as well as matches under major leagues around the world.
Virtual sports are also a major betting option that Betsafe is offering. It is an entirely separate category on the website and offers punters the chance to bet on virtual Football League, Tennis Open, Basketball League, Horse Classics and Dog Racing.
While the list of sports you can bet on at Betsafe is pretty long, you will also notice several categories which present the chance to place your money on events that have nothing to do with sports. This is why you will come across betting markets that allow you to predict the outcome of International film festivals such as the Golden Globes or The Academy Awards. If you have in mind the winner for the best actor, actress, movie or any other major award, you can make a bet at Betsafe. Other fun betting options allow you to place your money on politics and business events, beauty contests, tv shows and Christmas Day specials.
Promotions and Bonuses
Since Betsafe is a site that offers casino and poker gambling options alongside its sports betting, the majority of promotions that are in store are available only to casino gambling fans. Bettors, however, will also have the chance to enjoy a fruitful experience at Betsafe thanks to the boosted odds that the sportsbook is offering.
Every week, members of Betsafe will have the chance to enjoy markets with boosted odds on major football events from the Bundesliga, Europa League, Premier League, La Liga, Serie A and Champions League. Thanks to the ACCA Offers of Betsafe, punters will also have access to markets with enhanced odds on major football events from the aforementioned leagues. If you join Betsafe, you can definitely rely on the sportsbook to provide a better sports betting and give punters more chances for bigger wins.
Banking
It is very important to know that you have plenty of banking options to choose from when you are making deposits at Betsafe or you want to withdraw your winnings. It is always easy to manage one's funds at this betting site. This is due to the spate of payment options that punters can utilize. In order to provide smooth payments to its patrons, Betsafe is accepting several currencies. Bettors can set their sportsbook accounts in BGN, GBP, EUR, USD, NOK, PLN, SEK.
Credit and Debit Cards
Visa and Mastercard users can resort to using their cards to make fast deposits at Betsafe. Since this is a commonly used method, the website is also allowing its members to use it as a tool for making deposits. If you decide to use your card by Visa or Mastercard, you will be able to upload funds to your betting balance instantly. The least amount that you will be able to upload via this method is £/€/$10 and the fee that you will be charged may be up to 2.50%.
Bettors can also utilize this method for their withdrawals which start from £/€/$20. The waiting period for the transaction after it has been approved by the site is between 2 and 5 business days.
Entropay
Interactive punters will also be able to upload money to their sportsbook account via Entropay which is a virtual card service. Just like credit and debit cards, it will allow instant deposits which must be at least £/€/$10. The advantage of using this method is that it will impose no additional charges. This banking solution can also be used for withdrawals at Betsafe which ensures that bettors will receive their money in a safe manner. There is no fee for using Entropay for your withdrawals and the minimum amount you will be able to cash out is set at £/€/$20
E-wallet
Another very safe alternative to manage one's bankroll at Betsafe is utilizing e-wallets. The sportsbook accepts payments via Neteller, Skrill and PayPal and this way bettors can make instant and safe deposits. The minimum deposit amount for Neteller and Skrill users is set at £/€/$10, while bettors who utilize PayPal will have to upload at least £/€20. No matter which service you choose for your deposits, you will not be charged any fees.
Members of Betsafe will also have the chance to use Skrill, Neteller, or in some countries even PayPal, for their withdrawals. Utilizing their e-wallets for cashouts will not cost punters any additional charges and they will be able to withdraw a minimum of £/€/$20 via Skrill and Neteller wallets and €10/ 100 SEK via PayPal.
Paysafecard
Bettors will have the chance to make instant and completely anonymous deposits via Paysafecard. Since this is a prepaid card service, it allows punters to upload money to their sportsbook account without exposing any personal details or information about their cards or bank account. The great thing about this payment method is that it does not impose any additional fees. You can upload a minimum of £/€/$10 via Paysafecard, however, when you are requesting a withdrawal, you will have to look for an alternative method.
Instant Banking and Bank Transfer
Last but not least, members of Betsafe can use Instant Banking by Citadel to upload funds to their betting account. Thanks to this option, they can make instant deposits and boost their balance with at least £/€/$10. This service will not cost punters any additional charges and it is supported by more than 200 banking institutions across 40 different countries around the world.
Bettors can also resort to using bank transfers to withdraw their winnings. This way they will be able to transfer their Betsafe funds directly to their personal bank accounts. The minimum amount that can be cashed out via a bank transfer is £/€/$20 and the processing time may take between 2 and 5 business days.
Licensing and Restricted Countries
For punters, the experience at Betsafe is always thrilling but what makes the site a wonderful sportsbook is that fact that it also provides a safe environment for its patrons. The company that operates this site is BML Group Ltd and is regulated by the Malta Gaming Authority which has also issued a license to Betsafe. In order to offer virtual betting to UK bettors, the sportsbook holds a license by the UK Gambling Commission and for its patrons who reside in the Republic of Ireland, the website holds a license issued by the Regulatory Bodies of the country.
Even when you share your personal information or transfer funds to Betsafe, you can be sure that the site does everything possible to protect all details that you exchange with the sportsbook. This ensures that punters can feel safe when they make real-money deposits at Betsafe and initiate withdrawals.
This betting site is always trying to ensure a fair gambling environment and ensures that its patrons will not a smooth and fun experience every time they log into their Betsafe account. This is why bettors will be able to set either a daily, weekly or monthly deposit limit which will help them control their bankrolls and avoid overspending. To ensure a responsible gambling, the betting site will not allow individuals under the age of 18 to open an account and place real-money bets at Betsafe.
In addition to the age restriction, the sportsbook will also not accept punters from certain countries. This is due to the laws of certain jurisdictions which do not allow interactive gambling. At the moment the site will not accept bettors who reside in Afghanistan, Algeria, Angola, Australia, Austria, Bahrain, Belgium, China, Cuba, Czech Republic, Denmark, Eritrea, Estonia, Ethiopia, France, Georgia, Greece, Guadeloupe, Guyane (French Guiana), Hungary, Hong Kong, Indonesia, Jordan, Iran, Iraq, Italy, Kuwait, Latvia, Libya, Lithuania, Malaysia, Martinique, Mauritania, Mauritius, Morocco, Norfolk Island, N. Korea, Oman, Pakistan, Portugal, Qatar, Rwanda, Saudi Arabia, Slovenia, Sudan, Somalia, South Sudan, Spain, Syria, Turkey, Tunisia, UAE, Yemen, United States, American Samoa, Guam, Marshall Islands, N. Mariana Islands, Puerto Rico and Virgin Islands.
Mobile Support
For those who are on the go, there is a wonderful solution which will allow them to enjoy a fruitful and fun betting experience. Betsafe has a dedicated mobile app that is compatible both with iOS and Android devices. You can either visit the website of the sportsbook and download the appropriate app from there. There is also the alternative to head to the iTunes store if you are an iPhone or iPad user. There, you will find the bookmaker's app that can be downloaded on the majority of iOS devices.
Thanks to the mobile application, punters who are constantly moving can enjoy a virtual betting while they are doing their daily commute, wait on a line or have some spare time to kill while they are outdoors. Switching from your computer to your smartphone or tablet will not affect your wagering experience in a negative way. In fact, mobile punters enjoy exclusive promotions that are available only for the app users.
The design of the mobile sportsbook is anything else but pretentious. While the slick black and red color scheme is present at the app, the betting markets, the Cashier and other sections of the sportsbook are easily accessed. This way bettors will be able to check their bet slip, see the odds for some of the most popular sports around the world and make bets with just a few taps on the screen.
In addition to providing the opportunity to pre-bet on upcoming major sporting events, the mobile app of Betsafe also allows punters to make in-play bets. This means that while they are on the go, bettors can watch as the game is played in real time and make bets.
While you are betting via the app, you will also enjoy the feature which will automatically keep you up to date with the scores of the most important games. This way you will always be on top of your sports betting.
Customer Support
For those who have questions concerning their interactive betting, there is always the option to head to the FAQ's page of Betsafe. This way punters will be able to read useful information on commonly asked questions. This section is available on both the desktop version of the sportsbook and the mobile app. This way punters can easily find the answer to questions they might have at any point of their interactive betting.
Even after reading the FAQ's section, bettors might still have some questions. This is why they can rely on the Customer Support team of Betsafe. There are several convenient ways to contact the agents of the sportsbook and resolve any issue in a quick manner. Those who are looking for a quick response can use the Live Chat option of Betsafe. This way one of the agents of Betsafe will quickly help you solve any issue. In addition to that, bettors can also send their questions via an email at support-en@betsafe.com. Last but not least, patrons of the sportsbook can request to receive a callback and speak directly to one of Betsafe's representatives.
In order to make the experience of its members as smooth as possible, the bookmaker is trying to accommodate easy online betting for different bettors. This is why Betsafe supports several languages and punters can load its website in English, German, Swedish, Norwegian, Finnish, Latvian, Polish, Estonian, Spanish and Lithuanian.
Conclusion
It is extremely easy to enjoy yourself when you join Betsafe. This interactive sportsbook knows what punters need in order to revel in exciting and fruitful betting adventures. Thanks to an abundance of betting markets covering all major events of popular sports, bettors have the chance to place their money on their favorite sport, team or player.
Even if you are unable to stay at home and bet on your computer, you can always rely on the mobile app of Betsafe. This way you will have access to some of the best odds on major sporting events even when you are on the go.
Not only does Betsafe allow its members to make real-money bets and enjoy great winnings but it also allows them to easily manage their funds. Thanks to some of the most commonly used payment options, bettors can boost their betting balance instantly and enjoy their winnings in no time.