Where the best footballers play: A look at active World Champions
The 2022 World Cup is already behind us. Now that the coveted trophy has arrived in Buenos Aires thanks to Lionel Messi and company, club football may continue. Have you ever wondered which team boasts the most World Cup champions? This latest report from SportingPedia examines the club teams with the most footballers who have won a World Cup gold medal and ranks the countries where the most of these champions play at the club level.
According to our report, there are currently 76 active World Cup gold medalists from the five prior international competitions. The colours of precisely 50 clubs from around the globe are being defended by these players. With five World Cup champions on their roster, Atletico Madrid leads all other teams. With four each, Bayern Munich, PSG, Sevilla, and Villarreal come closely behind with another seven teams boasting multiple World Cup gold medalists.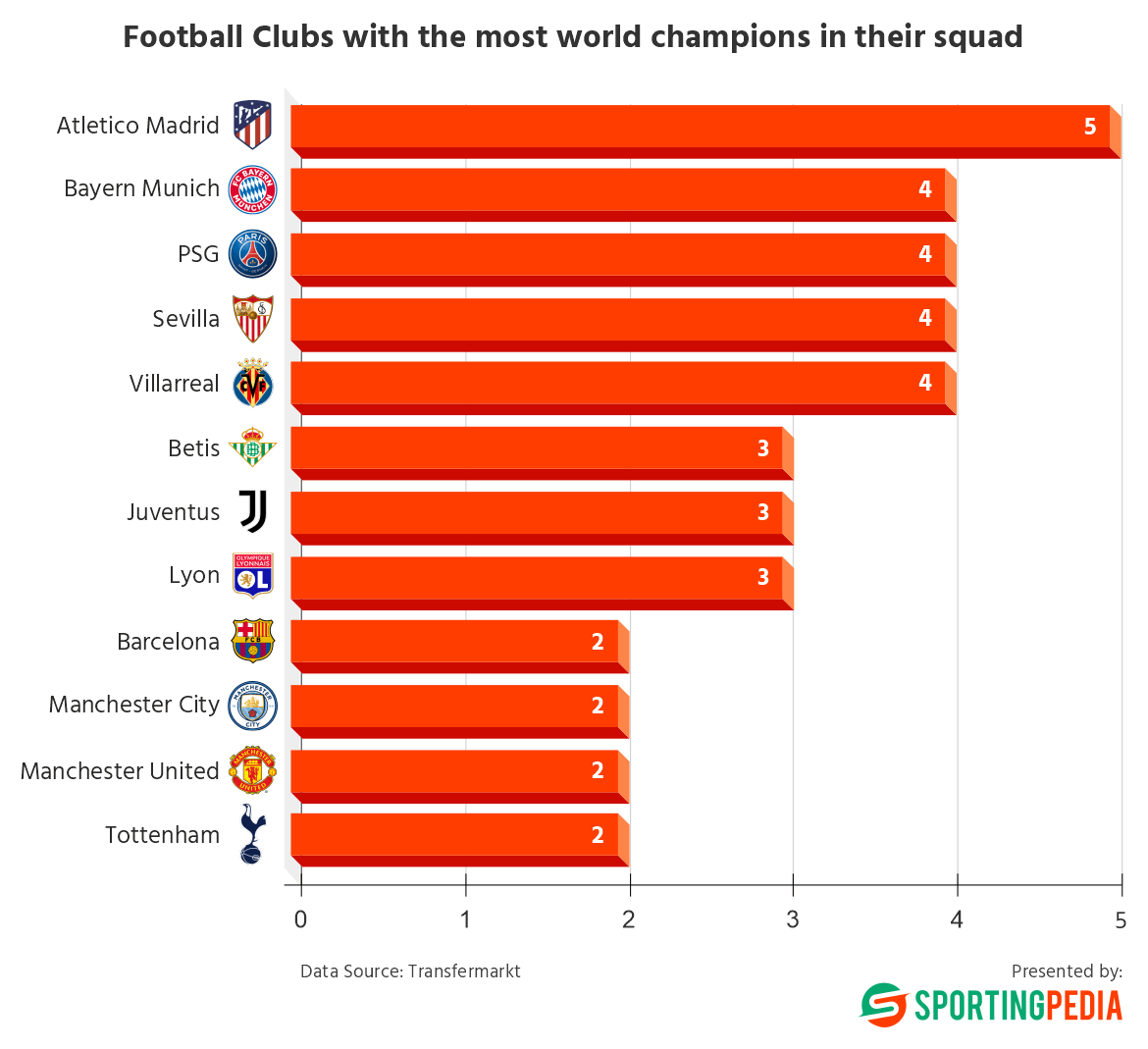 Five of the twelve teams with multiple World Cup champions are from Spain's La Liga, with the English Premier League coming in second with three clubs. La Liga is now home to 21 world champions, with the English Premier League being the only other championship with 10 or more gold medalists. It was curious to find out that only the lower levels of professional footbal in Italy and Germany have a World Cup winner playing there. Serie B boosts two, with one of them being the goalkeeping legend Gianluigi Buffon, who currently defends the colours of his boyhood club Parma. He is the only still active member of Italy's 2006 World Cup winning squad. The most curious case is that of Kevin Grosskreutz who won the World title with Germany in 2014, but now, some eight years later he is playing in the 5th tier of German football. Of all countries only Germany has three different football levels with a World Cup winner.
According to our study, 11 Spanish players who took home the World Cup trophy in South Africa are still active. Fifteen of the German champions from Brazil in 2014 are still competing, while all 23 players of the French World Cup winning team in 2018 are still involved.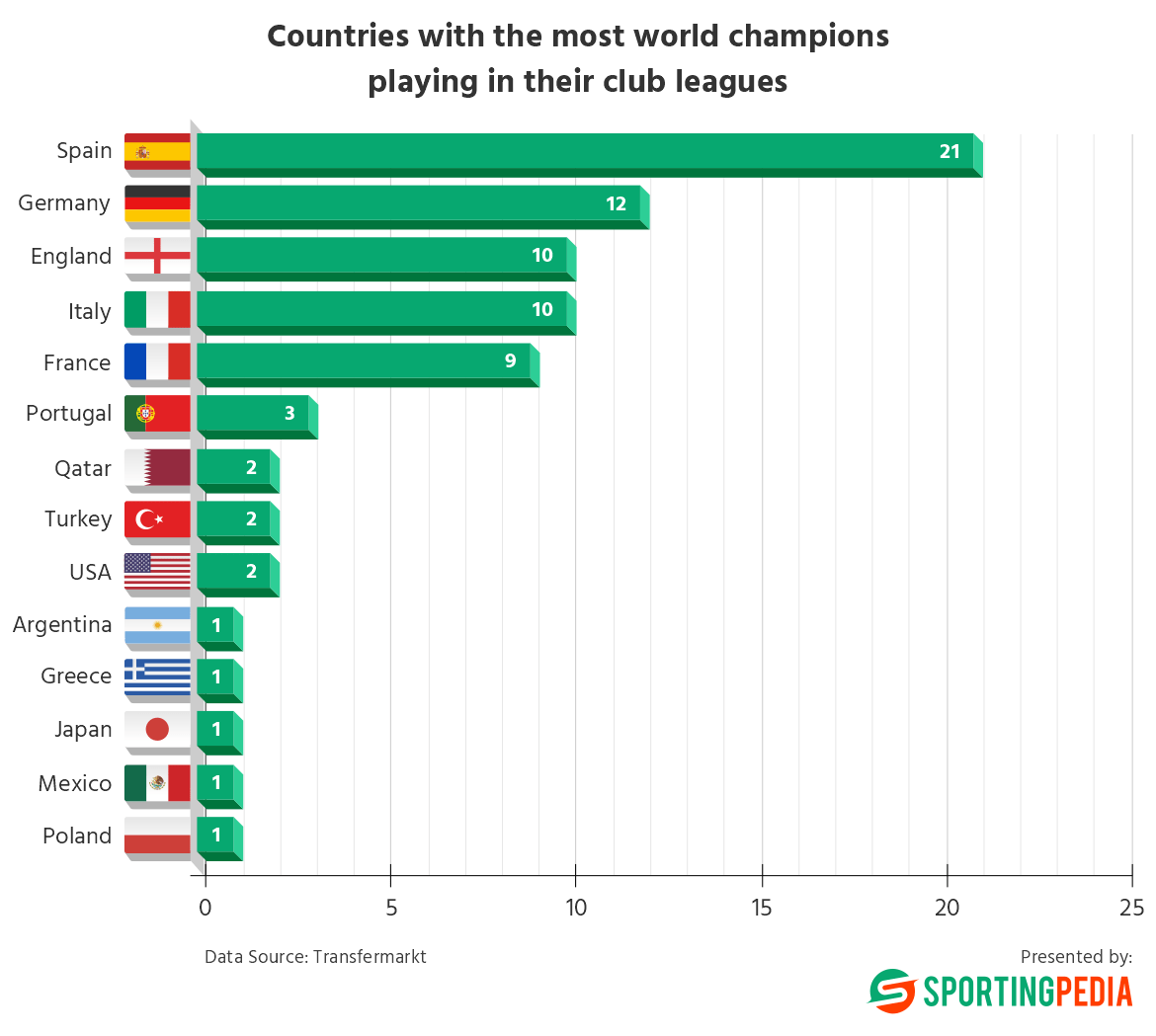 When we shift our attention away from the leagues and onto the countries in which they compete, the statistics reveal that Spain is home to the 21 World Champions, with Germany coming in second with 12. Expectedly, England, Italy, and France round out the top 5. The 76 players that are still competing do so in 17 leagues across 14 different nations.