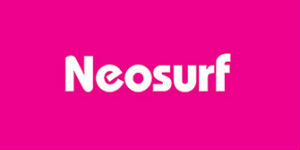 Prepaid cards have become a safe and reliable payment alternative to credit and debit cards in recent years, especially for gambling and betting online. Neosurf, a French-based prepaid card service, is now one of the most popular options for customers across Europe and Africa.
Neosurf was launched in 2004 in France and since then, the company has expanded its reach in various European countries, as well as in Australia, the United Kingdom, and across Africa. It is accepted by more than 20,000 websites on the Internet, many of which are gaming sites. More importantly, the prepaid vouchers of Neosurf are offered as a deposit method at an increasing number of online sportsbooks and casinos.
Today, there are dozens of safe, modern, and convenient payment services available and still, Neosurf is among the most preferred alternatives in certain countries. Digital wallets and credit cards might be widely accepted but they are always associated with identity verification, credit checks, etc. Neosurf, on the other hand, maintains the identity of customers private and anonymous.
Betting fans would find this option much simpler and easier to use as they can instantly fund their sportsbook balances by entering the 10-digit PIN code from their Neosurf voucher. But along with the cash vouchers, the French service also gives its customers the option to open an account, download the Neosurf mobile app, or apply for the Neocash Mastercard and have instant access to the funds in their accounts.
How Does Neosurf Function?
The Neosurf prepaid card, which is the main product offered by the company, works in quite a simple manner. It is, in its essence, a prepaid cash voucher that can be purchased from thousands of locations around the world – gas stations, newsstands, kiosks, supermarkets, convenience stores, and more. Its official website has added a convenient Store Locator that helps customers find the nearest point of sale to their location. It should be noted that these prepaid cards cannot be used for in-store purchases but only online.
As Neosurf is a French company, its vouchers were initially available only in Euro (EUR), but now more currencies are supported, including USD, CAD, and TRY. The cash cards are offered in various denominations from €10 to €100 but betting fans should know that the low-value vouchers (€10, €15, €20) are sold as Minor Vouchers that target mainly younger individuals (up to 18). This is why some betting sites would not allow Neosurf transfers of less than €20. The vouchers are purchased at their face value and there is no additional cost – if you buy a €50 ticket, you would be able to later spend €50.
Once purchased, the vouchers are instantly available for spending – bettors do not need to register an account or to provide any personal information when paying with the Neosurf prepaid voucher. They simply use the unique 10-digit code to pay online purchases or make deposits at sports betting sites. The amount of funds "stored" in the voucher can be used at once or in multiple transactions. Bettors have the option to combine several prepaid vouchers or transfer the funds from one code to another. For this, however, they need to register a myNeosurf account.
Additional Neosurf Services
The prepaid cash vouchers are very convenient and easy to use but Neosurf has come up with a few additional services that make them even more useful. These include myNeosurf, a free online account, plastic cards issued in partnership with Mastercard, as well as a mobile application available for iOS and Android devices.
myNeosurf Account
Registering an account with the service is not necessary – as we have explained above, the cash vouchers can be purchased by anyone and can be used without providing the online retailer with an ID. However, signing up comes with a few features that could be very convenient for sports betting fans. Those who decide to register an account can buy their vouchers online and store as many codes as they wish.
The myNeosurf account is free to open and no documents are required. The sign-up process would take just a few minutes to enter basic personal information in the registration form at the official myNeosurf website. Users would be required to provide their full name, date of birth, and email. When they sign up, there will be certain limitations to their account such as depositing limits and non-eligibility for receiving the plastic cash card. To remove these limitations, customers would need to provide copies of government-issued ID and proof of residence.
Once their accounts are verified, they can top them up with funds and use them like e-wallets at gaming and betting sites. Several funding methods are available – by Neosurf vouchers, by credit or debit cards such as Visa or Mastercard, and by Bank Transfer (SEPA). With myNeosurf, users can manage all their cash vouchers and track their spending. It is possible to move funds between codes to a maximum amount of €250 or transfer money to the plastic cash card.
Neocash Mastercard
The Neocash Mastercard is a prepaid card which is rechargeable and can be used online or in more than 30 million land-based outlets. Users can make purchases wherever Mastercard is accepted or withdraw cash from thousands of ATMs around the world. The Neocash card works basically like a debit card but it is not linked to a bank account. Instead, it gives you access to the balance in the myNeosurf account.
The card can be ordered for €14.90 on the official myNeosurf website and reloaded via cash vouchers, credit/debit card transactions, or SEPA bank transfers. In order to apply for a Neocash Mastercard, no bank account is required – users simply need to have their accounts with the service verified.
Neosurf Mobile App
The French payment service has also introduced a mobile application designed specifically for myNeosurf account holders. It allows them to access their account, shop online or deposit into gaming and betting sites, and manage their prepaid vouchers easily from a mobile device. The app can be downloaded for free from the App Store or Google Play and is compatible with most iOS and Android devices.
Once you install it on your phone or tablet, you can log in or register a new myNeosurf account. Through the app, you can load funds into the account, create new vouchers from the existing balance and change their currency, or create virtual cards and Amazon gift vouchers. Of course, the mobile application is a great option for those who bet online from their phone or tablet – they can make instant and safe deposits easily whenever they want. The Neosurf App is available only to customers in France, Spain, and the United Kingdom.
Depositing to Your Sportsbook Balance
Deposits via Neosurf to online sportsbooks are instant, easy to make, and incredibly safe. After purchasing a prepaid voucher of the desired value, customers need to log in to their sportsbook account and open the Banking or Cashier section of the site. There, they should look for the Neosurf logo from the list of available deposit options, opt for it and specify the amount of money they wish to deposit.
The sportsbook will then redirect them to the Neosurf site where they will be prompted to enter the 10-digit PIN code of the voucher. This code can be found at the back of the cash voucher and it is concealed by a scratch-off strip. After the correct code is entered, the transaction can be confirmed and the deposited funds appear immediately in the user's sportsbook balance. Within seconds, bettors can use the funds to place wagers on their favorite sports and competitions.
One of the best things about depositing into betting sites via Neosurf is that you can deposit only a portion of the money. The vouchers can be used multiple times until they are depleted and once there are no more funds left in them, they can be discarded. Moreover, several vouchers can be used to make a single deposit of a larger amount since the cash cards are worth up to €100.
Neosurf gives its customers the option to combine several vouchers at its official website and to do that, you need to first enter the PIN code of the voucher you want to add funds to. Then, you need to select the Transfer Credit option and enter the PIN code the voucher you wish to debit funds from. After clicking the Submit button, the balance in your first voucher would be boosted by the selected amount. Vouchers can be combined and their value increased of up to €250.
Withdrawing from Your Sportsbook Balance
Betting and gambling websites tend to process withdrawals to the same account customers have already used for depositing. While this is convenient for bettors, as well, it is impossible when using prepaid cards, Neosurf or any other brand. The cash vouchers can be used in one direction only – for making payments and not receiving ones.
Some users would think that the Neocash Mastercard or the myNeosurf account might viable options for withdrawals but unfortunately, they are not. None of the services provided by the French company can be used for cashing out your winnings from betting sites, although Neocash cards should be available for cashing out, at least in theory. In reality, however, online sportsbooks have not yet added these cash cards to their withdrawal options.
Most bookmakers would offer to process your withdrawal via bank transfer instead. These transactions, however safe and reliable, take long to process though, so it would be better to contact the sportsbook support and come up with a more convenient alternative such as credit/debit cards or e-wallets.
Fees and Limits
Deposits via Neosurf are free of charge, which is true for most payment methods, actually. Typically, online betting and gaming platforms offer free deposits and charge some small fees only for withdrawals. Since withdrawals to prepaid vouchers are not possible, there are no fees associated with this payment solution, too.
There is, however, an inactivity fee of €2 (or currency equivalent), which is deducted from the balance of the voucher every month in case the Neosurf voucher has not been used in the past six months or it has been purchased more than a year ago. Sports bettors should also know that if they are making deposits in a different currency, they would be charged the current exchange rate plus an exchange fee of 2% of the transaction amount (it is 3% for Polish zloty or PLN).
In addition to these fees, there are also small costs associated with using myNeosurf accounts. Funding the account via credit/debit cards and bank transfers is free of charge, but those who prefer to load funds from their prepaid Neosurf vouchers would be required to pay a 4.5% fee. Moving funds to the Neocash Mastercard comes at a 2% fee, while transfers to bank accounts via traditional bank transfer are charged with 1.5% fee.
There are also various fees linked with purchasing and using the Neocash cards – they cost €14.90 and have a monthly administrative fee of €1.50. Online and in-store purchases made with the card are free as long as they are in the Eurozone, while transactions outside the Eurozone cost $0.35. There are also reloading fees but they vary significantly, depending on the payment method that is used – it is €1+1.5% for reloading via credit/debit cards or bank transfers and 7% for reloading via Neosurf cash vouchers.
Bettors who use Neosurf should also take the minimum and maximum limits of this particular payment method into consideration. Although the vouchers are offered in several different denominations (€10 – €100), sports betting fans can make smaller deposits if they wish to as the minimum transaction limit is €0.30. The maximum deposit amount, on the other hand, is €250 if several cash vouchers are combined.
Security and Privacy
Many gambling and betting fans are concerned with the security of their personal and banking data when they are using credit cards or online banking at web-based platforms. There are, indeed, various risks associated with conducting financial transactions over the Internet and banks would typically take various steps to prevent credit card data theft and unauthorized access to the cards and bank accounts of their customers. These usually include digital encryption, two and three-factor authentication, security tokens, etc.
With Neosurf vouchers, however, the risks to security and privacy are minimal or non-existing at all. Customers are not required to register an account and to provide any personal information when using the prepaid cards. Neither the service nor the betting website would ask for their banking information or credit card data upon depositing. In addition, all payments through Neosurf are encrypted via the latest technologies and the service does not share any user information with third parties.
Advantages of Neosurf
There are plenty of advantages of using prepaid cards such as Neosurf for betting online. Obviously, the vouchers are incredibly convenient as bettors simply need to purchase them with cash and then use them online for shopping or at sportsbooks and gaming sites. In fact, this payment method can be found mostly in the largest gambling or gaming platforms, as well as at the leading European sportsbooks. The deposits are instant, enabling bettors to use the newly deposited funds immediately.
Compared to credit and debit cards, Neosurf vouchers are hassle-free and provide higher levels of online security and privacy. As mentioned above, no registration is needed and users do not need a bank account, for instance, in order to purchase and use the cash vouchers. Of course, this does not apply if you are opening a myNeosurf account or applying for a Neocash card. Still, with the vouchers, you can enjoy complete anonymity over the Internet, which is almost impossible with any other payment method available today, not even with cryptocurrencies.
Another great advantage of the prepaid cards is that they can be used multiple times (until the funds in them are depleted) and there are no fees when using them online, whether for shopping or betting on sports. In comparison, many payment processors would charge electronic transfers with a fee of at least 1% or 2% of the amount and this includes many bank cards and digital wallets.
Last, but not least, using prepaid vouchers for betting is a useful tool to control your spending online. As Neosurf cards come with a fixed value, you cannot deposit more than the funds you have in the voucher. The service does not offer a line of credit and is not linked with your bank account, so even if you are tempted to spend more money than you have originally planned, you would not be able to.
Disadvantages of Neosurf
There are certain drawbacks of using Neosurf for betting online and the most obvious one is certainly the fact that it is not available for withdrawing your winnings. When you make a deposit via this payment method, you will need to find some alternative if you want to retrieve your winnings at some point – and this is ultimately the goal when you are betting on sports, after all.
Another disadvantage is that not all betting sports offer the Neosurf vouchers and bettors would have quite a limited choice of websites. As this is a French company, its vouchers are not accepted globally – only the largest betting operators work with Neosurf. Those who opt for the Neocash cards would be able to deposit at many more gaming and betting platforms, on the other hand. These cards are a valid deposit option wherever Mastercard is accepted – and this includes hundreds of thousands of websites. In addition, the majority of outlets that sell Neosurf vouchers are located in France.
In fact, the need to go to a land-based store, supermarket or a newsstand to purchase the Neosurf vouchers could be a great inconvenience on its own. Even if there is a Neosurf point of sale located near you, you would still need to go there and physically buy the prepaid card. In comparison, there are various other virtual cards and electronic vouchers that can be purchased online and used in the same quick, easy and safe manner as Neosurf.
Conclusion
Neosurf is a wonderful payment method that gives sports betting fans a lot of flexibility online. They are not required to provide any banking or personal information when making deposits via the prepaid vouchers. It is a great alternative to bank transfers, credit and debit cards, and even to e-wallets in this regard, as all these services require at least some level of identification of the customer.
The vouchers are incredibly secure and users are able to check the balance of every voucher they have purchased whenever they want. Even though Neosurf is not yet available in many countries, this would probably change soon, as the company works to expand its reach into more jurisdictions and territories. Still, a decent number of large, well-established online sportsbooks offer Neosurf as a deposit method. Overall, these cash vouchers are a great solution for casual bettors who tend to make smaller deposits and are not willing to share their banking information online.