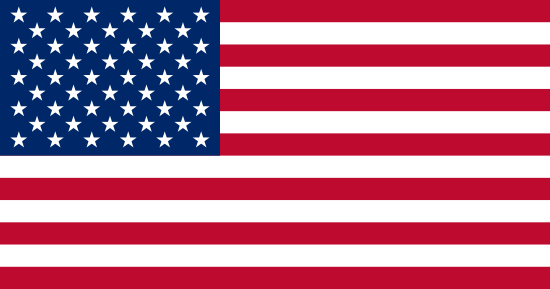 The USA is one of the jurisdictions with a more complex legal climate where sports betting is concerned. The legalization of sports betting is still a work in progress in many of the states, while in others, legislators have already passed laws that allow US sports fans to legally place bets on the outcomes of various sporting events.
The complex legal situation in the country has led to the decision of many online bookmakers not to service customers from the USA. Because of this, US punters are presented with a somewhat limited range of options, or at least if they insist on betting with locally regulated sportsbooks.
On the positive side of things, a number of offshore online sportsbooks are more than happy to accept punts from US customers. Such operators are normally licensed under foreign jurisdictions like Costa Rica, Curacao, the Netherlands Antilles, and Antigua. The only trouble is punters who register on such websites never know exactly what they are getting into. Some offshore betting operators have proven records of reliability and prompt payments while others best be avoided.
Top 12 Betting Sites for US
MyBookie

Max Withdrawal

$5,000 per transaction;
e-checks - up to $500 per transaction

Deposit Methods

Withdrawal Methods

Withdrawal Time

crypto - up to 2 days;
bank transfer - 5-7 days;
e-checks - 7-10 days

Superb on mobile phones
Great loyalty promotions
All US sports covered
Prompt customer support
Trustworthy brand
Extensive Live Betting market coverage

Founded in 2014, MyBookie is an experienced operator that offers a superb betting experience to fans of different sports. The brand is very reliable and covers a wide range of betting options, catering to the preferences of different punters. In addition to pre-match betting, MyBookie is also offering numerous in-play betting options that bettors will most definitely appreciate.

Members of MyBookie will be able to handle their payments in a fast and hassle-free manner, being able to choose from a wide range of payment options. Bettors will also have the chance to use Bitcoin for their MyBookie transactions and easily handle their crypto bets. With a myriad of betting features, MyBookie is definitely a brand that punters may consider joining.

Bovada

Max Withdrawal

$1,000 - $3,000

Deposit Methods

Withdrawal Methods

Withdrawal Time

crypto - a few minutes;
check - 10-15 days

Brand with flawless reputation
Online since 1994
Great event coverage
Superb in-play odds
Fully mobile compatible
Multi-tier loyalty program

Bovada is one of the longest-running online bookmakers on the market and as such, it knows how to provide a top-notch betting experience. The sportsbook section of the brand offers wide coverage of top sporting events. That way, punters can see competitive odds on some of their favorite sports. The racebook of Bovada will also keep bettors pleased, offering betting options on popular racing events. The live betting section of Bovada is also worth your attention, allowing bettors to explore a variety of options that enable in-play bets on numerous top sporting events.

As Bovada has been operating for years, it definitely knows what punters need. As safe and fast payments are always appreciated by bettors, the brand supports a variety of payment options. Whether you are depositing or requesting a withdrawal of your winnings, you will be able to manage your transaction with ease.

Everygame

Max Withdrawal

$2,500 - $3,000

Deposit Methods

Withdrawal Methods

Withdrawal Time

crypto and e-wallets - up to 48 hours;
check - up to 5 days

Great odds
Multiple bonuses
Superb customer support
Over 20 years online
Trusted US-friendly brand
Multiview and Overview allow keeping an eye on multiple live events

Everygame allows you to enjoy a fruitful online betting experience at any time of the day. With a superb sportsbook section, the brand is capable of catering to the needs of every type of punter. American football, baseball, and basketball are just a few of the top sports covered by the bookie, with Everygame offering competitive odds on plenty of other sporting events.

The Live Betting section of Everygame is also worth checking as it offers bettors the option to place bets as various events are happening in real-time. Different betting markets will be available for both pre-match and in-play bets, allowing punters to enjoy a very exciting betting experience.

XBet

Max Withdrawal

$500 - $5,000

Deposit Methods

Withdrawal Methods

Withdrawal Time

Bitcoin - 2 days, e-check - 10-15 days;
bank transfer - 5- days

US-friendly
25% Reload Bonus
Excellent odds
Sportsbook and casino
Second-to-none customer service
Supports all popular odds formats

Fans of sports can have a wonderful time betting at XBet, with the sportsbook offering a wide range of betting options one can enjoy. Bettors can explore a myriad of interesting betting markets, many of which can be found in the Featured section of the sportsbook. In addition to the pre-match options, punters can also choose to make in-play bets, with the Live Betting section offering an extensive choice of bets.

To make one's experience even more enjoyable, the sportsbook offers various bountiful promotions that can boost winning chances. In addition to that, XBet promises fast payouts, enabling bettors to enjoy their profit in no time.

BetNow

Review

Regulators

Curacao license No. 365/JAZ

Max Withdrawal

$299 - $5,000

Deposit Methods

Withdrawal Methods

Withdrawal Time

crypto - up to 24 hours;
cashMG, bank draft - up to 5 days

Excellent bonus terms
Superb mobile app
Enhanced odds for some events
Wide variety of markets
Fast-growing brand
Selection of convenient payment options

BetNow is a great betting site for those who enjoy a variety of sporting events and are always looking for the best odds to bet on. Whether you prefer American football, basketball, baseball, or any other popular sport, chances are, at BetNow, you will find competitive odds on these types of sporting events. A betting feature worth mentioning is the live betting option provided by the sportsbook. BetNow offers its members the chance to make in-play bets while they watch the games being played in real-time.

In addition to offering a fun experience, BetNow also takes great care of its patrons, offering them a variety of generous promotions. The sportsbook will also allow you to handle your gaming balance in a fast and secure manner, allowing you to choose from a range of convenient payment options.

BetOnline

Max Withdrawal

$400 - $100,000

Deposit Methods

Withdrawal Methods

Withdrawal Time

Crypto - up to 24 hours;
person-to-person - up to 5 days;
money order/check - up to 7 days;
wire transfer - up to 15 days

Extensive sports coverage
Great Live Betting selection
Fast and secure payments
Supports wide range of payment options
Friendly chat support
Secure gambling experience thanks to SSL encryption

If you are looking for a reliable website where you will find the best odds on some of the top sporting events, look no further. BetOnline is a virtual sportsbook that caters to the needs of different betting enthusiasts, covering various popular sports. Not only will you be able to place wagers on viral sporting events, but you will also have the chance to explore various betting markets.

The sportsbook is well-optimized to run on mobile devices, allowing its members to place their bets at any time and place. As for the payments, the bookie has made sure that anyone will have a suitable option for their deposits and withdrawals. Crypto payments are also available to BetOnline users, further expanding the options one could enjoy for their sportsbook transactions.

GTBets

Max Withdrawal

$5,000 per week

Deposit Methods

Withdrawal Methods

Withdrawal Time

Crypto - up to 48 hours;
wire transfer - up to 12 days

Brand with extensive experience
Reliable sportsbook offering competitive odds
Great sports coverage
Wide range of live betting options
Supports various payment methods
Customer support available 24/7

GTBets is a reliable betting brand that caters to the needs of different punters. Top sports can easily be spotted in the sportsbook section of the website. Additionally, lines on various other sporting events can be easily found, with GTBets offering very competitive odds on popular sports. To make your betting experience even more exciting, GTBets also offers live betting, providing bettors the option to place wagers on numerous events as they are played in real-time.

When it comes to handling one's gaming balance, the sportsbook has made sure that any punter will be able to easily top up their account and request a withdrawal. The bookie supports a range of payment methods that ensure safe and fast transactions, allowing bettors to handle their funds in a hassle-free way.

BUSR

Max Withdrawal

$500 - $5,000

Deposit Methods

Withdrawal Methods

Withdrawal Time

crypto - up to 3 days;
e-check - up to 10 days;
bank transfer - up to 7 days

Wide range of racing options
Prompt banking
Reliable US bookie
Up to 8% rebate
10% Regular Bonus
Extensive sports coverage

BUSR has been operating for almost a decade, offering sports betting enthusiasts a top-tier sportsbook experience at any time of the day. Even though horse racing is the main focus of BUSR, punters will also be able to choose from lines on some of the top sporting events from around the world. In addition to providing various betting markets, BUSR is also offering in-play betting, enabling punters to place bets on live sporting events.

BUSR is a trustworthy brand, recognized by experts in different fields. The sportsbook boasts about being the first brand people would check whenever they are looking for the latest odds on sporting events, horse races, or entertainment.

BetUS

Max Withdrawal

$3,000 - $5,000 per day

Deposit Methods

Withdrawal Methods

Withdrawal Time

Crypto - 1-2 hours
cash transfer - varies

Reliable brand in operation for over 25 years
Offers free predictions on major events
Extensive sports coverage
Fully-optimized mobile sportsbook version
Live streaming of sporting events
Bountiful sports betting promotions

If you are on the lookout for a trustworthy website where you will be able to bet on your favorite sports, look no further. BetUS is a brand with more than 25 years of experience in the sports betting industry. That allows the bookies to provide the best betting experience to its patrons who keep returning to BetUS for more betting entertainment. The brand is selected as one of the best betting companies for punters in North America, offering a safe, fair, and fun betting experience.

The sportsbook section of BetUS provides odds on some of the biggest sporting events in the world. Punters are allowed to bet on major leagues, with most sports offering different betting markets. In addition to pre-match bets, BetUS also allows bettors to make in-play wagering, covering big sporting events played in real-time.

Betanysports

Max Withdrawal

$4,250 - $9,500

Deposit Methods

Withdrawal Methods

Withdrawal Time

Crypto - up to 48 hours,
checks - up to 7 days,
cash transfer - varies

Provides odds on various live events
Offers bets with reduced juice
Extensive betting market selection
Generous promotional incentives
Secure and fast payments
Responsive customer support team

Since its launch in 2002, Betanysports has been offering its patrons a wonderful sports betting experience. Covering some of the biggest sporting events in the world, the sportsbook allows punters to make various bets, choosing from different betting markets. One of the biggest advantages of the betting brand is offering betting with reduced juice. This gives punters a better value for their wagers, which is something that is not commonly seen with most bookies.

In addition to a wide range of sports, Betanysports also offers odds on horse races, catering to fans of this type of betting. There is also the option to make in-play bets and place your money as a sporting event is currently happening.

Jazz Sports

Deposit Methods

Withdrawal Methods

Withdrawal Time

Crypto - up to 24 hours;
other methods - varies

Betting brand operating since 1994
One of the most trustworthy online bookmakers
Extensive coverage of US and international sports
Competitive odds on various events
Racebook covers races on more than 200 tracks worldwide
Accepts various safe and fast payment methods

Jazz Sports is a sportsbook that has been operating ever since 1994. With such extensive experience, it comes as no surprise that the brand offers its members top-tier sports betting. When it comes to betting options, bettors will be able to choose from major US and international sporting events. What is more, the bookie will allow its patrons to place pre-match and in-play bets.

Betting enthusiasts who have joined Jazz Sports will be able to boost their winning chances by redeeming various promotions. Whenever bettors need to top up their accounts or withdraw their funds, Jazz Sports will enable them to choose from numerous secure payment options.

SportsBetting.ag

Max Withdrawal

$400 - $100,000

Deposit Methods

Withdrawal Methods

Withdrawal Time

Crypto - up to 24 hours;
person-to-person - up to 5 days;
money order/check - up to 7 days;
wire transfer - up to 15 days

Brand offering competitive odds on various sports
Live betting section covering wide range of events
Live streaming on major sporting events
Supports numerous safe and secure payment options
Offers great promotional deals
Provides different contact options

With SportsBetting.ag being connected to other popular betting brands, it comes as no surprise that this sportsbook is also offering a superb betting experience online. Members of the brand can explore various betting categories, choosing from odds on the biggest sports, racing, and eSports events. Covering some of the biggest sports globally, SportsBetting.ag allows punters to explore a myriad of pre-match and in-play options.

To help you boost your winning chances and make your experience even more thrilling, the bookie is offering various incentives. Whenever punters are ready to enjoy their winnings, they will be able to choose from various fast and secure payment methods, with SportsBetting.ag also supporting crypto payments.
US-friendly sportsbooks of good standing would typically cater to punters with well-developed sports betting products that cover a diverse range of markets on sports from the Big-Four category, which includes American football, basketball, baseball, and ice hockey.
Some websites have dedicated sections for horse racing with in-depth coverage of races from various US and international racecourses. The odds are expressed in the American format, known as the moneyline. Sportsbooks friendly to US customers support various suitable banking solutions, including prepaid cards and the Bitcoin cryptocurrency. Many operators would also help punters enhance the value of their bets with lucrative promotional deals like deposit-match bonuses and free bets.
That being said, separating the wheat from the chaff is not always an easy task, but Sportingpedia has done the hard work for you. With this article, we introduce US punters to all they need to know about the legality of sports betting in their jurisdiction. We have also included information about all aspects a decent US-friendly sportsbook should cover to meet the needs of bettors from the country.
Legality and Regulation of Sports Betting in the USA
The majority of punters from the US are ready and willing to take their bets to the internet but many are concerned when it comes to the legalities. The legal situation in regards to sports betting in the country is rather tortuous, with the complexity mostly arising from the fact there is no unified law to govern such activities. Respectively, there are discrepancies in the legislation on a state level. Some states would allow certain forms of sports wagering and prohibit others which also adds to the confusion.
Until recently, sports betting was outlawed in all states with the exception of Nevada, Montana, Oregon, and Delaware, which held a monopoly on this type of wagering under the provisions of PASPA. The later was overturned with a 2018 decision of the Supreme Court.
You will learn more about this piece of legislation shortly, but for now, it suffices to say it is not illegal for individuals to bet on the outcomes of sporting events on the internet. Those who take their betting activities online are not fined or persecuted by the US law.
However, operating unlicensed sportsbooks even in states where sports betting is otherwise regulated and legal under federal law is not allowed. This is one of the main reasons why some of the biggest online sportsbooks have fled from the US market and refuse to accept customers from this jurisdiction.
The thing is a good number of online bookies that run their operations from overseas choose to ignore federal laws and continue to accept sports bets from US punters. Such offshore sportsbooks operate under the licenses and regulations of their local governments. The laws of the jurisdictions such operators are based in are the only thing they need to comply with. Read on for in-depth information about the key sports betting laws in the US.
Key Sports Betting Laws
Let us trace back sports betting legalities in the USA from the very beginning when the Interstate Wire Act (also known as the Federal Wire Act) was signed into law back in 1961. This piece of legislation was proposed by US Attorney General Robert Kennedy in 1956 for the purpose of criminalizing interstate gambling and thus, reducing organized crime and racketeering.
Five years later, the Wire Act was signed into law by the Attorney General's brother, President John F. Kennedy, and effectively prohibited specific types of betting along with offering sports betting via wire communications, which is to say over the telephone. However, it was not expressly stated it was illegal for US citizens to wager on sporting events.
But it did not end there. Several decades after the passing of the Wire Act came PASPA (the abbreviation of the Professional and Amateur Sports Protection Act, also known as the Bradley Act). The summer of 1991 saw the Senate Judiciary Subcommittee on Patents, Copyrights, and Trademarks organize a public hearing during which it was established sports betting was a "national problem".
This led to the enactment of the bill in 1992, which effectively banned sports betting operations across the entire country, with the exception of four states. Nevada, Delaware, Montana, and Oregon were the only ones to be spared by PASPA. The only two types of betting that were not outlawed by the legislation were parimutuel dog and horse racing.
And then came the Unlawful Internet Gambling Enactment Act (UIGEA) that was signed into law by the US government in the fall of 2006. This piece of legislation caused a good deal of controversy among US citizens, not so much because of its content but because of the way it was passed.
The bill was proposed in the fall of the previous year by Iowa House Representative Jim Leach but soon it became apparent the only way for it to pass the US Senate was by making it an addendum to another, must-pass piece of legislation. Thus, the UIGEA was appended to the SAFE Port Act (short for Security and Accountability for Every Port Act), which, as the name suggests, has absolutely nothing to do with gambling or sports betting. Respectively, the UIGEA passed the US Senate, along with the SAFE Port Act, with many of the legislators not even reading it in sufficient depth.
As a result of the bill's enactment, remote gambling businesses were banned from accepting the money of gamblers and punters from the United States. Exceptions were made for several forms of betting including fantasy sports and skill games like poker. This caused the majority of online sports betting operators to flee the now unfavorable US market.
The UIGEA also made it difficult for US bettors to make payments to and from online betting sites because it prohibited US banks and payment companies from processing transfers to offshore gambling operators. What it failed to accomplish was preventing overseas sportsbooks from accepting wagers from this jurisdiction.
But there was a silver lining for US punters despite the obstacles regulated sports betting in the US was facing. It came when the state of New Jersey challenged the legality of PASPA before the Supreme Court. New Jersey argued this legislation was unconstitutional because it violated the states' right to pass their own legislation pertaining to sports betting.
In May 2018, the Supreme Court ruled out in favor of New Jersey and officially killed PASPA, paving the way for legalized sports betting in the US. Some states have already taken advantage and have introduced sports betting legislations and regulations within their borders. We have covered these in the next section.
US States with Legal Sports Betting
Several states have already embraced the opportunity of bringing more revenue to their coffers by regulating sports betting. Nevada has always been a safe haven for punters, with gambling regulations that date as far back as 1949. Sports betting was operated by organized crime syndicates before proper regulations came into force.
It was legalized along with off-track and live betting on horse races. Nevada initially was the only state to be exempt from the ban on sports betting after the introduction of PASPA in 1992. Landbased sportsbooks in Nevada can legally offer a diverse range of bet types, including point spreads, moneylines, parlays, totals, teasers, pleasers, futures, and propositions.
Most sportsbooks offer mobile apps allowing bettors to place their wagers right on their smartphones. Online horse betting is also an option for punters but legislators are also looking to introduce regulated online sports betting within the Silver State.
Delaware was also exempt from the PASPA ban on sports betting along with Oregon, Nevada, and Montana. Until recently, punters from the Diamond State had the option to wager on parlays only but sports betting rapidly expanded after the Supreme Court killed PASPA in 2018.
Delaware immediately grabbed the opportunity to expand its sports betting industry and became the first state after the overturning of PASPA to introduce legal single-game sports betting. As of this writing, legislators have not yet authorized online sports betting in the Diamond State. Yet, this is likely to happen in the future considering how comfortable Delaware is with other forms of interactive gambling like online poker.
Needless to say, the state of New Jersey also took advantage of the Supreme Court's decision. In June 2018, the state's legislature passed a bill allowing it to regulate online sports betting activities. Punters based in the Garden State can legally wager at several online sportsbooks licensed by the New Jersey Division of Gaming Enforcement. These include 888sport, DraftKings, FanDuel, BetStars, SugarHouse, and Caesars.
Next in line is Pennsylvania where regulations on sports betting were introduced in June 2018. Sports betting is legal in the Keystone State under the licensing and regulations of the local Gaming Control Board which has so far issued permits to several operators. The first one was the Hollywood Casino at the Penn National Race Course which received its license in November 2018. The Rivers Casino and the SugarHouse Casino followed suit and began taking wagers at their retail sportsbooks in mid-December of the same year. But the best thing of all is legal online sports betting is coming to the Keystone State in 2019.
Mississippi's gambling history is a long one, which makes sense considering poker was birthed along the muddy shores of USA's largest river. The interesting thing here is that the Magnolia State was the first one to pen legislation for the regulation of sports betting in advance of the Supreme Court's decision.
The state launched sports betting shortly after PASPA was overruled, in the beginning of August 2018. Presently, punters have a choice from 27 landbased sportsbooks, located within commercial casinos but there are also plans to introduce on-site mobile wagering as well. Legal online betting is currently not an option for Mississippi residents although there is no specific legislation to explicitly prohibit such activities.
Rhode Island also embraced the opportunity for sports betting expansion following PASPA's reversal. In June 2018, the legislature of the country's smallest state signed a bill into law allowing for legal sports wagering. The Twin River Casino in the town of Lincoln began accepting bets on sports toward the end of November the same year. At the moment of writing, online and mobile sports wagering is still not authorized within the state but legislators have shown interest in the legalization of these forms of betting.
USA Sporting Events Coverage and Markets
Do not get disheartened if online sports betting is not regulated within your state. Many betting operators with offshore licenses are happy to accept the action of punters from the US, providing them with a vast selection of sports and markets.
Of course, all major US sports are on the menu, starting with American football. US-friendly sportsbooks offer a decent coverage of events throughout the entire NFL season, with bettors having the option to place different types of wagers including the moneyline, point spreads, parlays, permutations, handicaps, total points, outrights, and proposition bets.
There is also a vast choice of markets for the NBA and the NCAA for those interested in basketball but bets on international competitions are also accepted. Wagers on events from the MLB are, of course, available as well.
Canadians may be all about ice hockey but the sport's popularity has traveled across the Great White North's border to the USA, with bettors having a vast choice of events from the NHL and the US-based AHL. Most US-friendly sportsbooks also cover international hockey leagues from European countries.
The MMA is growing in popularity on US soil and since bookmakers are in the habit of catering to popular demand, they offer a broad enough coverage of the UFC and MMA fights. Other sports like golf, boxing, tennis, and soccer are also readily available to US punters. Horse and greyhound racing are sufficiently covered, with US-friendly racebooks accepting wagers on races held at major US thoroughbred racecourses like West Virginia's Mountaineer Park and Arizona's Turf Paradise.
Some of the largest sportsbooks tend to offer less mainstream options as well. All good sportsbooks to welcome punters from this jurisdiction would accept betting action on the in-play markets, allowing US customers to punt on sporting events as they evolve.
Popular Odds Format in the USA
Each US-friendly sportsbook has its unique design but the available functionalities may differ from one site to another. A decent sportsbook would normally boast a user-friendly interface so easy navigation is one of the key criteria to look for when on a hunt for a worthwhile sports betting website.
Another important aspect worth keeping in mind is the availability of different odds formats. US bettors are accustomed to the American odds format, also known as the moneyline, so this is the default format most US-friendly betting sites would use.
This expression of the odds reflects the relative returns punters can expect per every unit of $100 wagered, which makes it rather easy to calculate the profits from one's winning bets. When the odds are expressed using a negative sign, this indicates the amount a punter must stake to generate a profit of $100. To use an example, imagine you decide to back the Los Angeles Rams at moneyline odds of -110. This means you must risk $110 to win $100.
On the contrary, when a positive sign is used, this shows you the amount you can potentially win with a base-stake unit of $100. For instance, if a bookie offers you odds of +400 for the Washington Redskins, you can win $400 with a $100 bet. Note that the higher the number behind the positive sign, the slimmer the chances of the bet winning.
Payment Solutions for Sports Bettors from the USA
One of the most annoying aspects of the UIGEA (besides its nauseatingly long name) is that it hinders US punters' payments to and from offshore online sportsbooks. Under the provisions of the UIGEA, banking institutions and payment companies in the country are prohibited from processing money transfers to foreign-based sports betting and casino websites.
Credit and debit card payments often fail to go through while e-wallets like Neteller and Skrill, otherwise widely available to bettors from other jurisdictions, do not allow for transactions to gambling sites when these are initiated from within the US.
In all honesty, punters based in the US typically face a limited number of banking options because of the complexity of the whole legal situation in the country. Depositing and withdrawing are sometimes quite challenging but good US-friendly sportsbooks normally strive to make punters' payments as hassle-free as possible.
Visa and Mastercard are typically listed among the options but payments conducted with them may sometimes be denied because of the above-specified piece of legislation. We suggest you use a prepaid card when initiating a deposit at a US-friendly sports betting site. These can be purchased at convenience store across the country. It is recommended to contact the sportsbook's customer support advisors and request more information on which brands of prepaid cards they work with.
Wire transfer services, like those provided by Western Union, and eChecks are often listed among the available options. We are glad to see a growing number of sports betting operators adding cryptocurrencies to their cashiers, with Bitcoin being one of the most broadly available options. Some websites also work with Ethereum, Dash, and Litecoin. Not only are these the cheapest available alternatives for US punters but they allow for rather speedy payments.
Bonuses and Rewards for USA Sports Bettors
Sports fans from the US have a broad range of attractive promotional deals to choose from when wagering on the internet. New punters are normally incentivized with generous welcome offers, some of which may not even require an initial deposit. Such bonuses are credited immediately after registration provided that you opt it.
All worthwhile US-friendly sportsbooks will treat their new customers to welcome bonuses where the first deposits they conduct are matched with a predetermined amount in free credits. Sometimes free bets are granted as a welcome bonus after the punter wagers a given sum.
US sportsbooks sometimes allocate special bonuses for those who deposit via cryptocurrencies like Bitcoin and Litecoin. Other commonly available sports betting bonuses US customers can take advantage of include cashbacks (often on their parlay losses) and enhanced odds for major sporting events.
An essential point to make here is that the bonus' size is sometimes not the most important thing to look for. Some bookies may offer sizable bonuses with steep wagering conditions that are impossible to meet within the stipulated timeframes, leading to the forfeiture of the bonus and its resulting profits.
To give you an example with a sportsbook whose name we shall not reveal, you may sometimes be able to claim as much as $1,000 as a first-deposit bonus. Suppose the bonus comes with wagering of 14x its amount which must be cleared within a period of 30 days. This means you must place cumulative wagers of $14,000 within the span of a month before you are allowed to withdraw your winnings. Can you afford that if you are a casual bettor? Probably not, which is why you should always hand-pick the bonuses you redeem and opt in only after you have read the terms and conditions in depth.
Customer Support at USA Sports Betting Sites
Customer support is easily one of the most important requirements US punters must take into consideration if they insist on a seamless online betting experience. Unfortunately, this is one of the things many bettors tend to overlook but it is essential for several reasons.
For starters, even the most reputable US sportsbook is not immune to issues. Sometimes you might find yourself unable to sign into your account or experience other technical issues. Or maybe you might struggle with understanding the conditions of a bonus you are interested in. Being able to receive immediate assistance is certainly an invaluable advantage in such situations.
Then again, the quality of the support service speaks volumes about what the operator thinks about its customers. High-quality support shows the sportsbook appreciates and values its customers while a poor service suggests the opposite attitude.
We recommend you always look for online sportsbooks that provide round-the-clock support, preferably via a live-chat facility, but having a choice from multiple avenues of contacts is also a very good sign. The best way to determine whether the support service of an online bookie is on par with the industry standards is by testing it yourself. This will help you determine how prompt and efficient they are.