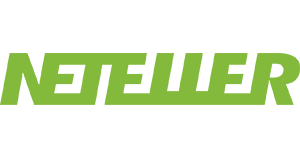 The online gambling industry is supported by a number of third-party services and few have risen to prominence like Neteller. Established back in the distant 1999, Neteller quick earned a large and stable user base due to the excellent service that it provided to customers. Neteller is a brand, owned and operated by the Paysafe Group. This company is also responsible for several other popular payment methods that you might have heard of, namely Skrill and Paysafecard.
Nowadays, Neteller is one of the most popular banking solutions in the online gambling industry, with millions of users all over the globe using it to fund their sports betting activities. In this review, we will take a look at what makes Neteller so popular with customers and provide you with comprehensive information about every vital aspect of the service.
How Neteller Functions?
Neteller at its most basic is an online payment service which allows customers to store and move funds from a balance. It works much like a bank account, with the added benefit of instant transactions and lower fees when compared to most banks. Neteller is a type of service known on the Internet as an electronic wallet or eWallet for short. It is one of the more convenient services that you can use, especially for the purposes of online gambling.
The eWallet component of Neteller is what draws in most people. As we have already mentioned, Neteller allows users to store money and make payments at a moment's notice. All transfers are processed within the Neteller infrastructure and this allows them to be processed instantly. When you make a transfer via Neteller then the money will immediately appear in your sportsbook balance, giving you the opportunity to instantly start placing wagers. Something else that you also should take into consideration is that Neteller supports several different currencies, including USD, EUR, GBP and CAD.
Of course, the eWallet component is not the only feature of the Neteller service. Below, we offer a brief description of other aspects of Neteller that you can take advantage of.
Net+ MasterCard
When you register at Neteller, you will be eligible to order a Net+ MasterCard. This serves as a traditional bank card that you can use to make purchases both online and in the real world. It is connected to your Neteller account and the money will be taken from the balance that you have available. You can use this card at any venue that accepts MasterCard payments, including at Internet shops, retail locations, ATM machines and more. One thing that you should clearly note is that the Net+ cards are strictly debit cards. As such, you can only spend money that you have in your Neteller balance and cannot borrow on credit.
There are two different Net+ cards that you can receive. One is a physical card made out of plastic, much like the one issued to you by your bank. It is the one that you can physically take and use at an ATM. Neteller will ship it to you should you decide to order one. The other option is a virtual card that has no physical form. It still has all of the characteristics of a MasterCard, with a 16-digit number, an expiration date and a 3-digit security code, but you can only use it on the Internet. The first virtual card that you request is free, with each subsequent card coming to you at a cost.
VIP Program
Once you use Neteller to transfer a certain amount of money per year, you will be eligible to climb up in the VIP Program. It is set up very simply, with the high sums that you transact, the better deals you will get when using Neteller. The benefits of the VIP Program come in several types. The higher you are in the rank, the more cash will you be able to withdraw at ATM machines, the more reward points that you will earn, and the lower the fees that you will pay. Certain fees will even be waived once you reach Silver level and higher. Those who achieve Gold status or higher will also see the benefit of a personal account manager, discounted deposits and withdrawal fees, and next-day payouts. Additionally, the higher your account is the more currencies your account will be able to support.
Opening an Account
Opening a Neteller account is easy and convenient, allowing you to be ready within five or so minutes. The process is entirely simple and there is nothing that you have not seen before. To begin with, you have to enter some degree of personal data, such as your name, date of birth, home address and phone number. As soon as you complete this, you will be able to fund your Neteller account and start making payments on the Internet. If you verify your identity down the line, you will enjoy higher spending limits on your Net+ Virtual MasterCard. You can do so by submitting some form of government-issued ID, drivers license, bank statement, or some other official document.
Depositing to your Sportsbook Balance
When the time comes to deposit to your online sportsbook balance, you will be happy to know that the whole process can be completed in just a few clicks. To do so all you have to do is head over to the Cashier page and select Neteller from the list of supported service. Then you will need to enter your Neteller login information, enter the amount that you wish to deposit and confirm the payment. It takes only a minute and your deposit will be processed instantly, allowing you to start placing bets immediately.
Withdrawing from your Sportsbook Balance
The process to withdraw your winnings is not unlike depositing. Once you have finished with your betting sessions and your wagers have been settled, head over to the Cashier page again and choose the Neteller option to cash in. Once again, you will have to enter your Neteller login information, the amount that you wish to cash in and confirm the transaction. Most sportsbooks will require you to submit proof of identity in the form of government-issued ID, drivers license, utility bill, etc. before you can receive your winnings. When your identity is verified and your request is approved, the sportsbook will send the payment. The transaction will process nearly instantly and you can have your funds soon after.
Cost and Fees
Once you do open an account with Neteller and start using it, you will find that certain aspects of the service come at a cost. As is the case with most things in life, the best does not come for free and there you will have to pay once in a while. Luckily for you, Neteller is one of the cheapest payment solutions around and this is one of its most compelling features. Below, we have outlined the fee structure of Neteller and the most common services that you will be expected to pay for.
To begin with, making payments with Neteller is completely free of charge. You can transfer large amounts at no cost to you. The only situation where there would be charges is when your gambling website of choice takes a commission, though these are becoming ever rarer nowadays.
However, before you can actually get to spend your money via Neteller, you first have top up your account balance. As it happens, Neteller allows you to do that via a variety of different method, including credit card and bank transfer, among others. You have several dozens in terms of options but regardless of the service that you choose, Neteller will charge you 2.5% of the total amount. Whether that is worth it is completely up to you to decide.
If you decide that you wish to withdraw your Neteller balance, there are several options at your disposal, each at a different cost. Standard bank transfers will cost you $10 per transaction, while a Member Wire transfer will set you back $12.75. A Money Transfer will cost you 1.45% with a minimum fee of $0.50 while using a Net+ Prepaid MasterCard will see you paying a commission of up to 1.75%.
As for the Net+ Prepaid MasterCard, there are certain costs associated with that, as well. Making payments via the card is free, as is with any other bank card. However, to receive the card, you will have to pay $13.00 in shipping and handling fees and an additional $10 annual card fee. If you lose the card and want to have it replaced, the cost for the service is $13.00. When you make a payment in a foreign currency, you will be charged 3.99% in exchange fees and it will cost you 1.75% in commission when withdrawing at an ATM, as we mentioned above. If you are a Neteller VIP Member, then you are eligible for lower fees on your Net+ Prepaid MasterCard.
Neteller also offers a Net+ Virtual Prepaid MasterCard, though it is free for the first card that you request. Any subsequent cards will cost you $3.00 per card.
Security and Privacy
When using an online payment service of any kind, you need to be sure that your personal data and funds will remain safe. Modern banking solutions employ all manner of different security systems to keep your money safe and Neteller is no exception. This service utilizes 128-bit SSL encryption that encodes all data that you send. This makes it unreadable to any unauthorized parties and even in the unlikely event of a data leak, your information will remain safe behind the wall of encryption. This is the standard in the industry and so far, it has worked quite well at preventing any fraudulent activities. This level of encryption is practically impossible to break using conventional methods, taking on average several decades to simply guess the solution to the cypher.
Apart from the complex encryption, users have another way of protecting their Neteller accounts in the form of Two-Factor Authentication. This system requires you to enter a randomly generated code every time that you choose to log in. To make use of this system you need to connect your Neteller account with the Google Authenticator app, available on both iOS and Android. The Google Authenticator generates a random 6-digit code every 30 seconds or so, which you then have to enter if you want to log in. This makes it nigh on impossible for someone else to gain access to your Neteller account as they need to gain access to your phone first. Using this simple solution exponentially increases the security of your account and we recommend that you install and connect it as soon as you register.
Advantages of Neteller
Having covered the most vital aspects of the service, it is time to take a closer look at how those will shape your overall experience with Neteller. As is the case with anything, not all things work out well and some could be a detriment to you. However, we will first take a look at all of the features that make Neteller the popular and successful service that it is. Below, we have listed some of the advantages of using this payment solution and how they will make your online sports betting experience all the better.
The first thing that you should really concern yourself with is how quick this service will process your payments. Neteller enjoys a reputation for quick and convenient transactions, with some going as far as saying that this payment solution is the fastest out there. This is the biggest perk that you will benefit from when using Neteller. All transaction made via Neteller are processed in seconds and the money will appear in your bankroll just as fast. The same is true for withdrawals, as well. Once the sportsbook reviews your request and sends the payment, it only takes a few minutes until your winnings are made available to you. There are not many other services that can offer you the convenience that Neteller does and it is the primary reason why so many people choose it.
Security and privacy is another added benefit of Neteller. With this payment solution, you will be able to make transactions in relative anonymity when compared to many other similar services. A Neteller deposit does not reveal any of your personal information to the sportsbook, showing only your Neteller ID. This way, you will not be required to submit any details unless you choose to do so yourself. As for the service itself, Neteller employs high-end encryption technology that keeps all of your data safe from prying eyes. You will enjoy full privacy on the Internet whenever you use Neteller.
Using Neteller to make payments is one of the simplest processes that you will encounter on the Internet. The service is made with ease of use in mind and as such, everything has been stripped down to be as hassle-free as possible. As we have covered above, payments are made with only a few clicks. All you have to do is enter your account information, the amount that you wish to deposit and confirm the payment. A similar process is used when requesting a withdrawal.
Another excellent perk to consider is that Neteller is an almost universally accepted payment solution. There are very few gambling websites that out there that do not support Neteller or other eWallets for that matter. These services enjoy such a large user base that they are impossible to ignore and Neteller is among the top ones. Basically, you can rest assured that if you choose Neteller as your primary banking solution that you will be able to control your bankroll at just about any online sportsbook or another type of gambling website. This also combined with the fact that Neteller is available in a long list of countries makes it one of your best options.
As far as the cost of using Neteller is concerned, you will see that the service is one of the cheapest out there. Granted, it is not free but the cost of using it will not break the bank. In fact, it is cheaper than some of the alternatives out there and sportsbooks do not usually charge a commission when you make a payment.
All of these aspects combined is why Neteller is such a compelling payment solution. We are sure that you will be just as satisfied with it as all of the other customers that Neteller has attracted and retained over the last two decades.
Disadvantages of Neteller
Of course, nothing is perfect in the world we live in and there are some aspects of Neteller that may not be to your liking. While these are only a few, we still feel compelled to mention them in order to give you a more comprehensive understanding.
To begin with, despite being offered in a long list of countries, Neteller does not accept customers from certain jurisdictions. The service straight up does not accept users from the United States, while those residing in Canada, Hong Kong, Turkey, and Macau will have limited access to Neteller. While this will not affect most punters, those who reside in those jurisdictions will certainly feel the impact.
Another thing that you should probably be aware of is that not all gambling websites accept payment via Neteller. While this banking solution has become the standard at the vast majority of sportsbooks, there are still those websites that refuse to accept it. Granted, these sportsbooks are few and far between, which means that you will be able to use Neteller to deposit at most gambling websites. If you do come across a sportsbook that does not support Neteller, you can always use a Net+ MasterCard to fund your sportsbook balance.
Aside from those unfortunate circumstances, there is very little not like about Neteller. It is cheap, convenient and almost universally accepted. Even if you do find yourself in the short list of people who cannot use Neteller for one reason or another, then you still have many other services at your disposal. Feel free to check out our other reviews of payment methods to see if another will better serve your needs.
Conclusion
When all is said and done, Neteller is one of your best options when it comes to online bankroll management. This service is supported by the vast majority of gambling websites and has become a staple in the online gambling community. Not only does it allow you to instantly fund your sportsbook bankroll, but it also helps you maintain some degree of privacy. Moreover, you can easily cash in your winnings once you are done and the process to do it is quite painless.
Overall, Neteller is one of the best services that you will have at your disposal and we cannot recommend it enough.