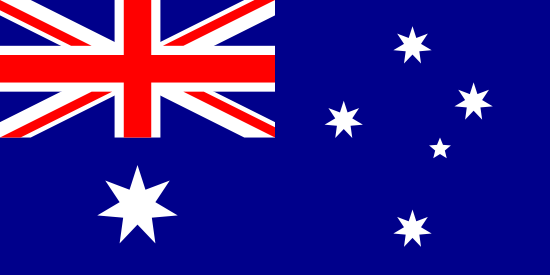 Whether it is games of chances or sports betting, Australian are definitely among the most passionate gambling lovers. While the Interactive Gaming Act of 2001 does not allow interactive activities which either promote or offer any real money gambling. This includes casino games and poker, however, sports betting is completely legal at both land-based and virtual bookmakers.
As there are plenty of Australian sports fans, it is only natural that sportsbooks cover various events and games under major leagues. Since sports betting is pretty popular among Aussies, there are plenty of websites that allow punters to place money on their favorite local and international sports, teams or even players. In order to make the experience of bettors even better, many bookmakers offer perks like bonuses and promotions. On top of that, making real-money bets is extremely easy, as the majority of Aussie-friendly sportsbooks support many payment methods that are exclusively available to Australian punters.
While sports betting is legal in Australia, there are still some gambling regulations which lead to a few differences at local online sportsbooks. Due to certain regulations, local Australian virtual sportsbooks cannot offer in-play betting. This, naturally, leads to a competition between the international bookmakers who accept Aussie bettors and the local ones. This being said, however, many Australian punters still prefer betting at the sportsbooks based in their country as they are specifically made to suit their preferences. This is why you can find many Australian-based bookmakers who offer numerous betting markets on sports like Aussie Rules Football, Rugby, Basketball and Cricket.
Top 2 Betting Sites for Australia
Bet365

Bet Now Review

Regulators

MGA license No. MGA/CRP/531/2018
UKGC license No. 055148-R-331498-001
Gibraltar Gambling Commission license No. RGL 76, 78, 129, 130

Max Withdrawal

up to $50,000

Deposit Methods

Withdrawal Methods

Withdrawal Time

bank cards - 1-5 days;
e-wallets and instant banking - up to 24 hours;
bank transfer - 2-10 days;
check - 5-28 days

Broad experience on the online gaming scene
Several bonuses and promotions
Responsive customer support
Apps for iOS and Android users
Advantageous odds
Great market coverage

Since its launch in 2001, bet365 has been at the forefront of the sports betting industry. The brand is favored by millions of punters from the four corners of the world, including Australia.

Offering an exclusively extensive sports catalog, a feature-rich live betting section, and a variety of convenient payment methods, the bookmaker has everything necessary for an impeccable and rewarding betting experience. Conquering the challenges of the live betting arena and mastering it to perfection has contributed greatly to the operator's success and wide recognition.

Besides in-play betting, the sportsbook offers live streaming, and thrilling features such as Cash-out, Edit Bet, and Bet Builder, to mention a few. Overall, bet365 focuses on the constant improvement of technologies to deliver services of the highest quality.

Unibet

Bet Now Review

Regulators

MGA license No. MGA/B2C/106/2000
Gibraltar Licence numbers RGL 091 & RGL 092
UKGC license No. 045322-R-324275-016

Max Withdrawal

$15,000 - $100,000

Deposit Methods

Withdrawal Methods

Withdrawal Time

e-wallets - up to 12 hours
bank cards and Interac: 1-3 days
Trustly, instant banking, bank transfer - 5 days

MGA license No. MGA/B2C/106/2000
Gibraltar Licence numbers RGL 091 & RGL 092
UKGC license No. 045322-R-324275-016

Established in 1997, Unibet provides high-end sports betting platform to more than 9 million customers from over 100 countries around the globe. The brand is among the innovators in the live betting sphere, having launched this much sought-after feature back in 2003. The operator covers more than 160,000 events annually and offers live streaming on selected events across the most popular leagues and tournaments.

Besides the exhilarating in-play betting section, Unibet focuses strongly on the convenience of mobile betting. The mobile app of the brand is perfectly equipped with everything needed for wagering on the go.

Unibet has secured the regulatory approval of the strictest gambling authorities and delivers an exclusively safe and secure betting environment.
Legality and Regulation of Sports Betting in Australia
For those who are not completely aware of the gambling regulations in Australia, this article will explain the most important laws that punters must know. This will clarify whether Australian bettors can safely bet at certain websites and what type of regulations they must abide by. While casino fans will have a pretty tough time finding a site where they can play as this type of interactive gambling is illegal in Australia, the regulations about sports betting are quite different.
As it was mentioned earlier, each of the eight states and territories of Australia regulate the gambling in their respective jurisdictions. The authority in Victoria which has taken upon the task to regulate the gambling in the state is the Victorian Commission for Liquor and Gambling Regulation. In addition to that, there is the Office of Liquor, Gambling and Racing division of the Department of Justice and Regulation of Victoria and it is its responsibility to manage the policy, regulations, licensing and the gaming policy within the state.
The authorities which regulate the gambling within the state of New South Wales (NSW) are the Liquor and Gaming New South Wales division of the NSW Department of Industry and the Independent Liquor and Gaming Authority Board.
The regulatory bodies of Queensland are the Queensland Liquor and Gaming Regulations which is in charge of licensing and compliance while the Office of Regulatory Policy controls the liquor and strives to minimize the damage of gambling.
The jurisdiction which carries the burden of regulating the gambling in Australian Capital Territory is the Gambling and Racing Commission. In the meantime, the authority that regulates the gambling in the state of South Australia is the Independent Gambling Authority. In addition to that, the Consumer and Business Services is the administration that deals with licenses and compliance in South Australia.
The state of Tasmania has the Tasmanian Liquor and Gaming Commission to take care of the licensing and compliance within the jurisdiction. The regulatory body in the state of Western Australia is the Western Australian Department of Racing, Gaming and Liquor. Lastly, the jurisdiction that regulates the gambling in Northern Australia is the state's Racing Commission while the Licensing Northern Australia is the authority that deals with licensing all types of gambling activities within the state.
Key Sports Betting Laws
While sports betting is legal in Australia, there might be some differences in the services that punters can enjoy due to the state where a certain sportsbook is licensed or the state where bettors reside in. This is why some Aussies might have the chance to claim a certain promotional offer, while others may not be able to make use of it due to their territory of residence. The two laws that apply to all Australian punters, however, are that they must be at least 18 years old to bet online and the operator they have chosen must require its members to provide proper proof of their identities.
One key law that gambling devotees from Australia must know is the Interactive Gambling Act from June 2001 (IGA). According to the IGA interactive casino games such as slots, blackjack, roulette or poker cannot be offered or be promoted in Australia. Despite this regulation, operators may still apply for a gaming license in the Northern Territory. The only condition, however, is for the brand to offer its services outside the territories of Australia.
Despite the IGA prohibiting all forms of virtual casino gambling, the sports betting within the territory of Australia is legal. The only condition is that the betting must occur before the beginning of the event. This is the reason why sportsbooks based in Australia cannot offer punters in-play betting. Virtual lotteries are also legal, however, this does not include the games which offer the so-called "instant win".
There are many Australian operators who are against the ban of in-play betting as it is definitely very popular among punters from other countries. What is more, international sportsbooks often ignore or are not fully aware of the restrictions of the IGA. This is why many Aussie bettors choose to place their bets at international bookmakers as it will allow them to enjoy live betting. After all, even if there is any potential penalty, it will be for the operator and not for the punters.
Australia Sporting Events Coverage and Markets
As it was discussed in this article, sports betting is legal both at land-based and virtual bookmakers in Australia. Fans of various sports will have the chance to bet on pari-mutuel horse races and various sports which allow single, parlay bets, futures and teasers.
When Aussie punters are choosing whether to bet at a local online sportsbook or opt for an international bookmaker, they often consider the betting options they are provided. Many Australian bettors resort to operators based in their jurisdiction as they offer betting markets on the sports that are most popular in Australia.
While it is not that popular in other parts of the world, Australian rules football is definitely one of the most favorite sports to bet on in the Land Down Under. This is why it is no surprise that Aussie punters will be able to place bets on major Australian rules games which are under the biggest league – AFL Premiership. Every season there are two teams of the Final 8 advancing to the last biggest match which is the AFL Grand Final. This is the time of the year when Aussie punters love to make the most bets and local bookmakers definitely focus on providing the best odds for this major event.
Another very popular betting market in Australia is horse racing. The reason why this is a popular sport in the country is that some of the best horses that compete in major races are bred in Australia. This is why numerous Aussies bet on major horse racing events such as the annual Melbourne Cup. It is considered almost a tradition among bettors in Australia to bet on this huge horse race every year.
While it is not that popular as AFL, rugby is also among the favorites of Aussies. Most punters enjoy making bets on games from the National Rugby League (NRL) which consists of the best rugby teams in the country. Of course, bettors can also bet on various international rugby events at Australian sportsbooks.
Despite having a lot more fans around the world, soccer is also a popular sport to bet on in Australia. Of course, the busiest betting happens around the time of the World Cup. There are also many of bettors who enjoy placing bets on smaller in scale soccer events and the sport is definitely one of the popular betting markets at local sportsbooks.
Many Australian punters also love to place their money on cricket. The national cricket team is known to show one of the best talents in this sport. This is why many local bookmakers provide various betting markets on cricket games of the Australian team versus foreign ones.
Popular Odds Format in Australia
In sports betting, there are several odds formats that are used to express how much is the expected profit if punters make a winning wager. It is often argued which is the most intuitive format and bettors often have different preferences for the way they want to view the odds. There is also a difference in the odds format according to the country where the bookmaker is based.
There are three main formats that are usually used at sportsbooks. At the majority of bookmakers, you will notice that the odds are represented in either decimal, fractional or American format.
The decimal odds are another way to portrait probabilities. They give punters the chance to easily calculate their potential profit which is why decimal odds are very popular among numerous betting devotees. Instead of using the percentages about the potential winning chance, you simply divide 100% by the probability of winning and you will get decimal odds. You can take for example an AFL game with one of the teams having a 40% chance to win. This would mean that you will have to divide 100% by 40% and you will get 2.5 which is your decimal odds.
Another format used at many bookmakers is the fractional odds. These are mostly used in UK and Ireland. When you convert the decimal odds of 2.5 into fractional, the line that shows the odds would look something like 6/4, 3/2 or even 1.5/1. This means that if punters place a winning bet of 1 unit they will win 1.50 units.
The American odds are a bit more difficult to understand but punters in the United States are used to the format and often use it for their sports betting. The way these type of odds are expressed is in a positive or a negative number. The difference between the two types of American odds is that the positive ones show how much will be the profit from a $100 bet, while the negative number indicates how much bettors must stake in order to win $100.
Australian bookmakers prefer to work with the decimal odds as they are considered the easiest ones to use. In some sites, you may see this format of odds referred to as European odds or international odds. Even though decimals are the popular format at local sportsbooks, often Aussie punters will have the chance to switch to another format if they find it more suitable.
Payment Solutions for Sports Bettors from Australia
When betting real money, Aussies must be sure that they will be able to easily manage their funds and make fast and secure deposits and withdrawals. There are several payment options that can be found in the majority of trustworthy Australian-friendly sportsbooks. Not only are those banking solutions popular among local bettors but they also ensure that their funds will always be protected.
The first option that can be seen in every online sportsbook is a credit or a debit card issued either by Visa or Mastercard. Thanks to this payment method, punters are able to instantly top up their betting accounts and place their wagers right away. Using your credit or debit card is extremely convenient and often bettors can utilize this method both for their deposits and withdrawals at Australian sportsbooks.
A very popular alternative method that punters can use at interactive bookmakers is an e-wallet. Companies like Skrill, Neteller and PayPal offer digital wallets which will allow bettors to make instant deposits. This gives betting fans the freedom to make real-money bets as soon as they boost their balance. E-wallets do not require punters to disclose any personal information or card/bank account details. This is why transactions via e-wallets are considered secure. The best part is that this payment solution can also be used for withdrawals and the processing times is usually a lot shorter compared to other methods.
Prepaid cards are also very a very convenient way to top up one's betting account at numerous Australian bookmakers. This payment service does not require punters to expose their personal information or any other type of sensitive data. The deposits via prepaid cards are instant and allow sports betting enthusiast to bet on their favorite events right away.
There is also the service of POLi which can be used at numerous betting sites that are specifically designed for Australian punters. POLi serves as a mediator between your bank account and the sportsbook where you bet and thanks to online banking it allows extremely fast deposits.
Bonuses and Rewards for Australian Sports Bettors
As it was previously mentioned, every state and territory in Australia has its own regulatory bodies that take in charge of licensing and gambling regulations. This is why punters who reside in different parts of the country may have a slightly altered betting experience online. This mainly applies to the promotions that sportsbook offer to their members.
Due to the interactive gaming laws in New South Wales, for instance, punters who reside in that state will not be able to make use of any of the promotions that sportsbooks are offering. If you, however, live in another part of Australia, you will be able to make your betting experience more fruitful and exciting by claiming different bonuses and promotional offers.
Many sportsbooks provide a Welcome Bonus for their new members. This is a one-time offer which serves as an initial boost to one's sports betting. Often bookmakers provide great promotions to their regular patrons, too. This is why many bettors have the chance to enjoy enhanced odds on particular sporting events which gives the opportunity for higher payouts.
Whether it is a Welcome Bonus or a regular promotion, more often than ever, sportsbook present their members with free bet offers. In most cases, this type of incentive requires punters to deposit a sum and then wager it at a certain minimum of odds. This will enable them to receive a bonus of usually 50% and it can be used to bet on the sports offered at the sportsbook. There are usually requirements for the minimum odds on which you can wager the bonus and the type of bet you are allowed to make. When punters wish to withdraw their winnings, they will usually have to meet wagering requirements. These often include staking the sum of the deposit and the bonus several times. Sportsbooks usually give a certain promotional period within which bettors must meet the wagering requirements for the free bet bonus. Whichever your choice of a bookmaker is, you are always advised reading the terms and conditions that apply to promotions. This way you will be fully aware whether a certain bonus is worth using.
Customer Support at Australian Sports Betting Sites
In order to provide a hassle-free betting experience, the majority of virtual sportsbooks offer their patrons a top-notch Customer Support. Aussie punters can be sure that whether they choose to bet at a local bookmaker or an international one, the majority of popular betting sites makes sure to provide the best help to their patrons.
Usually, when they have some questions about their accounts, funds or other betting specifics, they can find detailed information at either the FAQ or the Help section of the website. Reading the answers to most questions that punters often have can help you solve some issues in no time. Even if you have some additional queries, you can usually use chat with representatives of the sportsbook. Most of the Aussie-friendly bookies also offer punters the option to send emails and receive a reply in no time.
Last but not least, many sportsbooks give punters the chance to request a callback or dial one of the phone numbers presented as a contact option. If Australian bettors choose to bet at a local virtual bookmaker, chances are, they can call a toll-free number and speak directly to an agent of the sportsbook. No matter which is their preferred contact variant, Aussie bettors are guaranteed to solve the issues they have with the help of a great Customer Support.