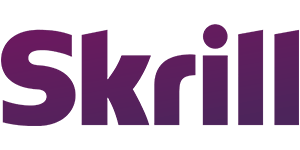 Skrill is commonly regarded as one of the best banking solutions for online betting purposes. Not only does it allow for quick and fuss-free payments but it is widely available across hundreds of sports betting sites. In fact, Skrill's history is closely linked to gambling as it was one of the first digital wallets to start processing borderless payments to and from web-based betting firms.
The company's beginnings are quite humble despite the huge success it enjoys today. The London-based e-commerce business launched its operations back in 2001 when it was known as Moneybookers. Six years later, it was purchased by Investcorp for the sum of €105 million and rapidly expanded its operations reaching millions of users worldwide.
Today, Skrill services customers from over 200 countries and is supported by more than 15,000 online merchants and businesses, including some of the largest betting firms on the web like Betfair, William Hill, and Ladbrokes. Despite its wide availability, Skrill cannot be used by online bettors from specific locations like China, Turkey, and most of the United States.
If you prefer to bet online but are currently unfamiliar with Skrill, we strongly recommend you to try it. In this article, you will find all there is to know about Skrill along with a detailed guide on how to use it for sportsbook deposits and withdrawals.
How Skrill Functions?
Skrill offers an e-wallet service that is rather similar to how the well-known PayPal works. There is no need to own a credit or a debit card to use this method. It functions as an intermediary when you process a payment and respectively, there is no need for you to reveal any sensitive information to anyone else but Skrill itself.
Since this is an e-wallet, you must begin by opening a Skrill account. After you complete your registration successfully, you must load some funds into your new e-wallet. There is a variety of ways for you to do this. You can link your e-wallet account to a card, if you own one, or to your personal bank account.
Your other options include topping up your balance with prepaid solutions like Paysafecard (which Skrill acquired in 2013) or using online banking gateways like iDEAL or Trustly. Skrill's services are generally rather cost-effective but you may incur nominal fees when uploading funds to your e-wallet.
Once your Skrill account is topped up, you can begin depositing at your preferred online sportsbooks. The only information you must provide during the depositing process are your Skrill log-in credentials, i.e. your password and the email linked to your Skrill account. Deposits conducted with this e-wallet are instant but the great thing is it is supported for withdrawals as well.
Part of the convenience of using Skrill stems from the fact the method's specifics eliminate the necessity of entering multiple payment details when initiating deposits or withdrawals. Additionally, the method supports around 40 different currencies, which is great for punters looking to save on currency exchange fees.
Skrill is also considered one of the safest ways to conduct borderless payments since it implements a variety of security and anti-fraud measures to protect its customers. In the next sections, we go into the specifics of signing up for a Skrill account.
Opening a Skrill Account
Online punters looking to register for the Skrill service have a choice from two types of accounts, personal and business. The second is considered a more suitable option for online merchants and businesses so we recommend you sign up for a personal Skrill account.
You will be presented with a registration form where you need to fill out some of your personal information, including your name, password, and the valid email address you want to link to your Skrill account.
Skrill Account Verification
The registration process takes less than a minute to complete but you must also verify your account in order to confirm your identity and location and increase its limits. This verification procedure is compliant with the requirements of the Financial Conduct Authority that regulates Skrill's operations.
If you are unsure whether your account is verified or not, you can check its status by navigating to the Limits and Verification section located under the Settings tab in the dashboard. The verification procedure requires you to send scanned or photographed copies of an identification document (your ID card, passport or driver's license) and a copy of a recent utility bill.
Provided that the quality of the images is good enough, the verification is typically completed within five minutes or so. If you are not fluent in English and struggle to understand the verification instructions, you can change your account's language from the Setting menu. Skrill supports accounts in around twelve different languages, including Russian, Greek, Italian, French, Spanish, German, and Polish, among others.
Funding Your Skrill Account
Once done with verification, you will be able to benefit from the full set of Skrill features. The only step that separates you from processing a deposit to your favorite sportsbook is funding your new Skrill account (note that verifying the account during your first deposit is also an option). Thankfully, there is a huge variety of options you can choose from, but as far as we know, most of them involve nominal fees (usually around 1% is deducted from the transferred amount).
The two most common methods to fund your Skrill balance include initiating a bank transfer or linking your card to the e-wallet, in which case you will be prompted to provide its CVV, expiry date, and number.
The e-commerce company works with a variety of widespread card brands, including Mastercard, Visa, Maestro, American Express, Diners Club International, Postepay, Laser, and CartaSi. Some of these are available only locally. Postepay and CartaSi are suitable for punters from Italy, for example.
Those who do not own a card can choose from several additional funding methods like the cryptocurrency Bitcoin, the e-wallet Neteller, the prepaid Paysafecard, and online banking gateways like iDEAL and Trustly. The desired amount is immediately moved to your available Skrill balance but if you are using a manual bank transfer, the process may take between 2 and 5 business days. Now that you have some money into your e-wallet, you are ready to initiate your first sportsbook deposit.
Depositing to Your Sportsbook Balance with Skrill
Depositing to betting sites is a very straightforward process with Skrill. The first thing you should do is sign up with a betting operator that supports this e-wallet, if you have not done it already. You will be spoilt for choice since the vast majority of online bookies have incorporated Skrill into their cashier systems.
After you register with your preferred sportsbook, you must open the cashier and click on Skrill's logo in the deposit section. If you do not see it listed among the supported deposit methods, you should look for Moneybookers. Some websites have not updated their information and continue to refer to Skrill with its old brand name.
During the next step, you are expected to provide the email you have linked to your Skrill e-wallet. It would be best if it coincides with the one you have used when signing up with the sportsbook. All licensed betting operators would also request to verify your identity, location, and payment method for security and regulatory reasons.
After you specify how much you want to transfer to your betting balance, a pop-up window from the Skrill platform will appear, prompting you to enter your password and a six-digit PIN code you have previously selected. The purpose of this is to stop automated hacking. You finish the process by confirming the transfer and have the money added straight to your sports betting account.
Make sure you check your available Skrill balance is sufficient to complete the deposit. If not, there is the option to add the insufficient amount with the payment method (usually a card) linked to your Skrill account. The vast majority of reputable betting operators do not charge punters additionally on their Skrill deposits, which is yet another benefit of choosing this convenient and safe method.
Withdrawing from Your Sportsbook Balance with Skrill
Apart from depositing, Skrill can also be used for the purpose of cashing out whatever you have won with your sports bets. The withdrawals involve the same steps as those we talked about in the previous section. The only difference is that withdrawals, unlike deposits, are not instant.
First of all, all sportsbooks of good repute need to evaluate their customers' withdrawal requests before any money is actually sent to them. This verification, as tedious as it may seem, is needed for security reasons as it helps ensure the right amount is sent to the right person.
The verification timeframes vary from one Skrill-friendly sportsbook to another. You can usually find information about this in the cashier, the terms and conditions, or the FAQ section. If not, you can always ask a representative of the betting site's customer support.
Most bookies allow you to reverse your Skrill withdrawals while they are still being processed. Few operators support manual flushing, which makes payment reversals impossible. Processing and verification may take anywhere between a couple of hours to 2 or even 3 days.
The money is normally added to your Skrill balance shortly after your withdrawal has been approved. You can transfer the winnings from your e-wallet to your bank account or to your card but this also takes some time and involves additional fees.
Skrill Cost and Fees
While Skrill is considered one of the most affordable e-wallets for online sports bettors, it still comes with some nominal fees. Most online sportsbooks generally do not attach extra fees to deposits and withdrawals conducted with this method. However, it is worth mentioning there may be additional charges on behalf of Skrill itself.
You can set up a Skrill account for free, but adding money to your e-wallet involves additional expenses. Outlining the exact amount you are charged with is no easy task since the rates vary wildly depending on your country of residence and the currency of your Skrill account.
Topping up your Skrill e-wallet normally involves a 1% fee which is deducted from the sum you transfer. Withdrawing your sports betting winnings to your e-wallet balance comes at no cost. However, if you are looking to transfer the money from your Skrill balance to your Visa card, you will be charged at a rate of 7.50%. A flat fee of $5.50 applies when you withdraw from your e-wallet via bank transfers.
Since these charges are country-specific, we advise you to visit the method's official website and navigate to the Fees page in the footer where you need to select your country and currency to see the exact rates, applicable to you.
Currency conversion is also chargeable with Skrill. Even so, you can easily avoid paying extra by setting up your e-wallet account in the same currency you have selected for your sportsbook account. Preferably this should be your local currency.
The great thing about this payment method is that it allows you to choose from a few dozens of currencies, including the commonly used USD, EUR, GBP, CAD, AUD, NOK, NZD, CHF, and SEK. Note that if the currencies of your card or bank account and your Skrill account do not coincide, you also will be charged extra. Skrill's exchange rates stand at 3.99% of the converted amount.
And finally, accounts that remain inactive for any period exceeding 12 months are subject to monthly inactivity fees of $3 or the currency equivalent.
Security and Privacy
Sports fans who punt on reputable and well-regulated websites and choose Skrill for their payments have no reason to worry over security issues. First of all, this method does not require you to disclose any details concerning your payments. The money transfer is conducted via the Skrill platform where you need to log in with your email and password.
The transactions you initiate via Skrill are safeguarded with secure 128-bit SSL encryptions, certified by VeriSign. These are used in combination with Skrill's in-house developed security tools. All money transfers going through the Skrill system are rigorously monitored. If there is any suspicious activity related to your account, your access will be temporarily restricted for security reasons.
Sports bettors who use Skrill can further increase their levels of security by setting up a unique six-digit PIN authentication code. The most vigilant punters are provided with the option to enable the two-factor authentication feature from the Security settings of their accounts. This way, each time they initiate a Skrill deposit or withdrawal, they will be sent a unique code on their mobile devices to use alongside their email and password when logging into their Skrill accounts.
Last but not least, let us not forget that each Skrill account undergoes verification. Punters are required to confirm their identities when linking their bank accounts or cards to their Skrill accounts. This prevents fraudsters and other intruders from registering and linking their Skrill accounts to random cards and bank accounts.
Advantages of Skrill
Figuring out why Skrill is so popular among online sports bettors is anything but rocket science. There are numerous advantages to using this e-wallet for betting purposes, starting with its broad availability. The method is accepted by the overwhelming majority of sportsbooks, which gives punters a very wide choice of betting options. Not only that but sports bettors get to pick and choose from a staggering number of currencies and languages.
Skrill offers great simplicity of use
The e-wallet boasts broad availability in over 200 countries
Punters can choose from various currencies and languages
Payments with Skrill are exceptionally fast
Large-scale bettors can transfer bigger sums with Skrill
It allows for secure and anonymous payments
Using this e-wallet for online betting purposes is quite easy and hassle-free, not to mention it allows you to conduct your payments completely anonymously without the need of sharing your card or bank account number with the betting operator. More importantly, Skrill boasts high flexibility levels since it supports instant deposits. Withdrawals with Skrill may not be immediate but are still among the quickest an online punter can hope for.
The method is a great alternative for all types of bettors since it enables them to transfer more substantial sums to and from their sportsbook balance. While small-scale punters will hardly benefit from this, those of you looking to make larger bets will certainly appreciate the higher limits.
Let us not forget the emphasis Skrill places on security. Not only are all transactions encrypted with the best SSL technologies out there but punters are presented with several additional ways of enhancing the security of their funds. There's the six-digit PIN code you can add to your Skrill account but if you wish, you can also make use of the two-factor authentication feature.
Disadvantages of Skrill
As many advantages as Skrill has, it is not entirely void of flaws. As you probably know, online punters normally are granted the chance to build their starting bankrolls and enhance their bets' value through bonus redemption.
Skrill is sometimes banned from bonus redemption
The e-wallet is unavailable to punters from some locations like the USA, China, Israel, and Turkey
Skrill's tight security policies may lead to unwarranted blocking of accounts
Support is sometimes slow to respond
The trouble is some betting operators do not allow you to redeem free bets (or opt in for promotional deals as a whole) if you are depositing via Skrill. One possible explanation for this is that operators try to curtail and combat bonus abuse. There had been numerous instances of punters setting up multiple accounts in order to redeem the same bonus two, three or more times – a practice which is in stark violation with the betting operators' terms and conditions.
Another possible issue may result from availability. Skrill can be used in more than 200 countries but unfortunately, usage in some locations is restricted as far as online betting transactions are concerned. Such is the case with punters from most of the USA since few states regulate online sports betting.
As far as we know, Skrill is an option for bettors based in the state of New Jersey. In 2014, the payment company received a permission from the New Jersey Division of Gaming Enforcement (NJDGE), allowing it to service online gamblers in the state.
Some punters have reported they have been locked out of their Skrill accounts for what the company deemed "suspicious activities". And indeed, security is among Skrill's biggest priorities but this can be viewed as a double-edged sword. Sometimes even the smallest red flag can cause your account to be frozen. This usually happens when you travel abroad and try to access your e-wallet from another country or when you have logged in through a VPN service.
Finally, sports bettors have criticized the payment platform for its slow support service, which is a big no-no when someone struggles with a pressing issue (related to money on top of that). Skrill does not support a live chat facility which significantly slows down the contact process.
One way to contact them is by sending an email at help@skrill.com. You can also use one of the international toll-free lines but talking to someone about your issue is not nearly the same as having it solved immediately. Some online bettors have complained about two-week delays in email response but as a whole, most Skrill users tend to report positive experiences – otherwise, the payment gateway would not have over 25 million customers worldwide.
Conclusion
To sum it up, Skrill is a dependable online banking solution that enables bettors to make quick and safe payments. The advantages of using the method greatly outnumber the disadvantages. The method is available worldwide (with very few exceptions) and can be used at a staggering number of sports betting sites.
Although fees are applicable when topping up your e-wallet or withdrawing from your Skrill balance, for the most part, Skrill is not expensive to use. It supports a huge number of currencies and spares you the extra costs associated with conversion. The e-wallet service works to the advantage to bettors from all persuasions since it has flexible limits and allows for larger money transfers. So if you are looking for a convenient, simple, and reliable method of banking, you most definitely need to consider giving Skrill a try.