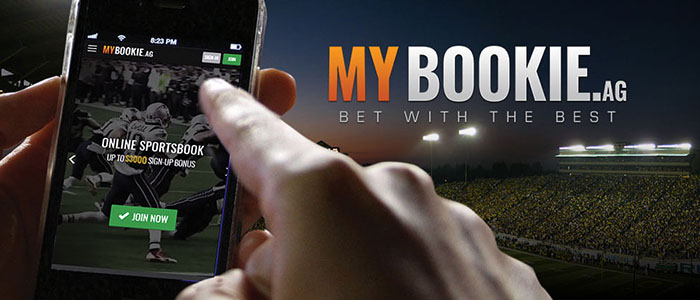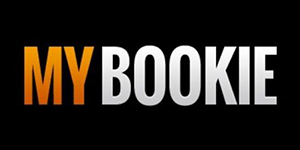 Looking for a new and refreshing online gambling website then you would do well to consider MyBookie. This betting platform has been available since 2014 and in the few short years that it has been active, MyBookie has attracted quite the following. It offers two different services – sports betting and an online casino – but for the purposes of this review, we will focus on the sports betting aspect.
At MyBookie, you can rely on 24/7 customer service and can benefit from a variety of different promotions. Not only that, but it also offers wagers on the most popular sporting events in the world, all from a platform that can be accessed from both desktop computers and mobile devices. If you are interested in this online sportsbook, then please read on. In this review, we cover every important part of MyBookie and give our honest feedback about the sportsbook.
MyBookie In Brief
Launched In
2014
Operated By
Not Specified
Headquartered in
Not Specified
Licensed By
Government of Curacao
Country Restrictions
Austria, Belgium, Curacao, Cyprus, Denmark, Czech Republic, England, Estonia, Finland, France, Greece, Gibraltar, Hungary, Iran, Iraq, Ireland, Malta, Montenegro, Netherlands, Poland, Russia, Scotland, Serbia, Spain, Turkey, the UK, Wales, and others
Products on Offer
Sportsbook, racebook, and eSports
Supported Currencies
USD and Bitcoin
Supported Languages
English
Betting Markets
The primary strength of MyBookie comes in the form of the sportsbook and all of the betting markets that it includes. Here you will find wagers on all of the latest sporting events all over the world, giving you the opportunity to show support for your favorite team or player. Below, we will offer a quick rundown of the available markets.
Basketball
Basketball is one of the most popular games in the world and it rightfully deserves a place at MyBookie. This gambling website supports the most watched leagues around the globe and offers multiple betting options on each match. More specifically, you will be able to place bets on NBA, Euro Cup, Australia NBL, Brazil NBB, Czech NBL, and Euroleague matches.
Soccer
Soccer is always in the eye of the public and with worldwide popularity, it is the perfect sport to place bets on. If you are into that, then consider MyBookie's selection of soccer leagues. The list includes England Premier League, Spain La Liga, Italy Serie A, France Ligue 1, Austria Tipico Bundesliga and more. Basically, there is never a lack of choice where soccer is concerned.
Tennis
Tennis has never been outside of the top five sports in the world and the betting scene for tennis matches has also never been bigger. MyBookie supports multiple tennis leagues such as ATP – Men's Tennis, WTA – Women's Tennis, and more. Granted, the number of available tennis matchups is also dependant on the time of year.
Baseball
Baseball originally started as the American national sport but it has also seen great success outside North America. While not as popular as soccer or basketball, baseball certainly has its place in the world of sports and there is also an active betting scene around it. The MLB is the primary league supported by MyBookie but it also includes several others from time to time.
American footabll
American football enjoys one of the largest viewer bases, complemented by a dedicated betting scene. With matches taking place weekly, there are always events on which you can place your wagers. MyBookie has not neglected the popularity of this sport and offers bets on the NFL and College Football.
Of course, we would be remiss not to mention the In-Play opportunities at MyBookie. This sportsbook also supports betting on matches while they are taking place. You can place bets after the match has started and cash them out before it has concluded or when it is over, depending on how you think things will go down. In-Play betting changes the odds dynamically, based on the state of a match, but once you place the bet, the odds are locked. This type of betting lets you stay close to the action and make changes on the fly.
MyBookie Features
Sports Coverage
Basketball, baseball, ice hockey, golf, MMA, boxing, American football, motorsports, soccer, tennis, baseball, US Politics, table tennis, horse racing, rugby, wrestling, entertainment, cricket, and special wagers
Minimum Bet
$2
Supported Bet Types
moneyline, totals, spread bets, proposition bets, parlay bets
Early Cashout Option
No
Live Streaming
No
Live Statistics and Scores
No
In-play Betting
Yes
Available Odds Styles
Fractional, decimal, and American
Bet Slip Features
Compact view, clear bet slip, deposit link, and prop builder
Bonuses and Promotions
One of the primary benefits of joining MyBookie is the ability to take advantage of a number of promotional offers. This sportsbook runs multiple different promotions at any given time and it gives customers a bunch of bonuses to get their foot in the door. A bonus will be made immediately available to you from the get-go, with several others down the line.
Sportsbook Welcome Bonus
The first promotion that will become available to you is the Welcome Bonus, and you can claim it as soon as you open an account. This promotion offers you a 50% match bonus of up to $1,000. This bonus can only be claimed once on your first deposit and it comes with a 10 times turnover requirement.
Moreover, the minimum deposit to receive this bonus is $50 and you also have to enter the MYB50code when confirming the deposit. You have to meet the turnover requirement prior to requesting a withdrawal, and doing otherwise will result in losing the bonus.
Gambling enthusiasts who take part in the sign-up offer should remember that they will only be allowed to use their bonus funds for straight, proposition, and parlay bets. Another thing newcomers should be mindful of is that bonus funds do not have an expiry date.
$20 Risk-Free Sports Bet
When they join the community of MyBookie, punters will be given a choice from two sign-up deals, so that they could start their betting session on the right foot. This special deal is a perfect fit for sports bettors who want to wrap their heads around the bookie as it comes with lower turnover requirements. Unlike the above-mentioned bonus deal, the 10% sign-up offer goes tied with 1x turnover requirements.
The least amount first-timers will be required to upload to their balance in order to collect the bonus funds is $45. The coupon code recruits of the bookie need to use to receive the bonus amount is 200CASH. Punters who are about to claim this bonus incentive might be pleased to hear that they do not need to comply with any restrictions in terms of markets or bet types the bonus funds they have earned can be used for. On top of this, the bonus amount does not have an expiration time.
Reload Bonus
If you have enjoyed your time at MyBookie then be sure to benefit from the Reload Offer. It will allow you to claim a 25% match bonus up to $500. The minimum amount that you have to deposit is $100 and you also have to use the promo code MYB25 when completing the transaction. The turnover requirement for this promotion is 5 times. As is the case with the other special deals that are available at MyBookie, the bonus funds punters will receive after they redeem the offer have no expiration time.
Before bettors go for claiming the reload bonus, they should be informed that it is only available to existing customers of MyBookie, and not to newcomers. The bonus deal will be within reach each time gambling aficionados carry out a reload deposit.
250% Referral Bonus of Up To $250
Punters who have already spent some time betting at MyBookie will be treated with several bonus deals, and one of them is the 250% referral bonus of up to $250. To take part in the promotional deal, gambling enthusiasts should have added funds to their balance at least once. They will receive their bonus as soon as their referred friend signs up for an account and makes a deposit.
The bonus amount members of the bookie will be in for will be determined by the amount their referred friend has uploaded. Another essential thing to bear in mind is that participating customers of the sportsbook will be allowed to cash out their winnings only if they have coped with the 5x turnover requirements.
Promotional Incentives at MyBookie
Bonuses
Minimum Deposit Required
Rollover
Minimum Odds Requirement
Eligible Markets and Bets
Country Restriction
Expires After
50% Welcome Bonus of up to $1,000
$50 with the MYB50 coupon code
10x
N/A
Straight, prop, and parlay bets
Not specified
There is no expiration period
10% Sign-Up Bonus of up to $200
$45 with the 200CASH coupon code
1x
N/A
No restrictions
Not specified
There is no expiration period
25% Sports Reload Bonus of up to $500
$100 with the MYB25 coupon code
5x
N/A
Not specified
Not specified
There is no expiration period
8% Horse Rebate Bonus
Not specified
1x
N/A
The rebate is not available for show, place, and win tickets that pay $2.20 to $2 or less; Available only through bets made through the racebook
Not specified
There is no expiration period
250% Referral Bonus of up to $250
Not specified
5x
N/A
No restrictions
Not specified
There is no expiration period
Banking
Another important aspect to consider is what payment methods you can use at MyBookie. Unfortunately, this gambling website does not support the highest number of deposit options. In fact, there are only a bunch of them that you can use. All transactions are made in USD, and that is the only currency supported by MyBookie.
Credit cards
MyBookie supports the two most popular credit card brands in the world – Visa and Mastercard. Using a credit card will allow you to make instant deposits to your sportsbook bankroll and give you the opportunity to place bets just minutes after registration. Moreover, they are easy to use and convenient to acquire, since just about every bank issues them. With either a Visa or a Mastercard credit card, you can deposit anywhere between $45 and $2,500.
If you raise your standing with the sportsbook, you may have your limits extended. When it comes to withdrawals, you cannot rely on this payment processor, and you will need to pick another of the available options.
Bitcoin
Another excellent deposit option that you will have at your disposal is Bitcoin. This is a cryptocurrency that is completely separate from any traditional banking platform, and it comes with a distinct set of advantages and disadvantages. For starters, Bitcoin transactions are some of the fastest on the market, taking no more than a few minutes to clear on a normal day.
Furthermore, you will also enjoy a higher degree of privacy when using Bitcoin, since there is no personal information required to use the service. However, one also has to note that cryptocurrencies, in general, are more difficult to use than other traditional methods of payment, especially for those who have no experience with them.
With Bitcoin, you can deposit a minimum of $20 and a maximum of $10,000. As is the case, gaining better standing with MyBookie can result in increased deposit limits. As far as withdrawals are concerned, Bitcoin cash-ins take no more than an hour to clear, once they are issued by the sportsbook.
Bitcoin is not the only cryptocurrency members of the bookie can settle on, as payments can be executed also through Litecoin, Ripple, and Ethereum. Once again, top-ins take no time to clear, while transactions can start at $20 and can run into a maximum of $20,00.
Bank transfer
When taking their winnings off MyBookie, punters can also go for eChecks and bank transfers. The cashout limits will be $50 and $500 and $500 and $5,000, respectively.
Punters are also advised to check if extra charges will be applied based on the payment processor they have picked to top up their account or cash out their winnings.
Banking at MyBookie
Payment Method
Deposit Limit and Timeframes
Withdrawal Limit and Timeframes
Deposit and Withdrawal Fees
Bonus Restriction
Mastercard
$45-$2,500; Instant
N/A
5% for deposits
Not specified
Visa
$45-$2,500; Instant
N/A
5% for deposits
Not specified
Bitcoin
$20-$10,000; Instant
$25-$5,000; 2 business days
Free for deposits larger than $20; $5 fee for deposits of less than $20
Not specified
Bitcoin Cash
$20-$10,000; Instant
$25-$5,000; 2 business days
Free for deposits larger than $20; $5 fee for deposits of less than $20
Not specified
Ripple
$20-$10,000; Instant
N/A
N/A
Not specified
Litecoin
$20-$10,000; Instant
N/A
N/A
Not specified
Ethereum
$20-$10,000; Instant
N/A
N/A
Not specified
MoneyGram
$45-$2,500; Instant
N/A
$35 fee for withdrawals
Not specified
Bank transfer
$100-$500; Instant
$500-$5,000; 5-7 working days
Not specified
eChecks
N/A
$50-$500; 7-10 working days
withdrawals of sums between $50 and $200 have a fee of $5; Withdrawals of sums between $201 and $500 have a fee of 15
Not specified
Mobile Support
Mobile support is an often-overlooked factor when choosing an online sportsbook but it is a vital one nonetheless. Smartphones and tablets have become exponentially more powerful in the last decade and their capabilities have expanded to the point where they can replace computers and laptops for everyday use. As a result, many people have chosen mobile devices as their primary means of accessing the Internet. With this development, the top online gambling websites have adapted to support every type of mobile device and their platforms can be accessed from both smartphones and tablets. It is no different at MyBookie.
If you are the type that likes to place bets on the go, then MyBookie has the capacity to fulfill all of your needs. The operator behind the website has taken great care to accommodate mobile customers and the platform is fully accessible from a variety of different devices. Getting onto MyBookie is quite simple and no one should have any issues with it. Rather than forcing users to download dedicated software, MyBookie has taken a different approach. The website can be loaded onto any smartphone and tablet directly within the browser of the device.
The mobile version of MyBookie is perfectly functional on all display sizes and interactions with the user interface have been made simple and convenient. The very design of the website is made with ease as a primary goal. Moreover, you will retain all the features of the desktop version when using your smartphone or tablets. You will still have access to customer support, promotions, the full extent of the sportsbook, and all of the banking methods.
Members of the bookie who own an Android-run tablet or smartphone can take advantage of a dedicated app, which is available at Google Play. The app requires Android 4.1 or higher, and provides punters with access to all features and bet markets MyBookie has on offer.
By the time of writing the review, no downloadable app is available to users of iOS-based tablets and smartphones.
Mobile Support of MyBookie
Dedicated iOS App
No
Dedicated Android App
Yes; Requires Android 4.1 and higher; Size: 24M
Browser Compatibility
Opera Mini, Google Chrome, Opera, Safari, Firefox
Supported Languages
English
Supported Devices
Apple iPhone 12, Apple iPhone 11, Apple iPhone XS, Apple iPhone XR, Apple iPhone X, Apple iPhone 8, Apple iPhone 7, Apple iPad, Huawei Y5, Huawei Y6, Huawei Y7, Huawei nova, Huawei P10, Huawei P20, Huawei P30, Infinix S4, Infinix Smart 5, Infinix Smart 6, Infinix Hot 7, Infinix Hot 8, itel A16, itel A33, itel A56, Nokia 2.1, Nokia 2.2, Nokia C1, OPPO A3s, OPPO A5s, OPPO A1K, Safaricom NEON RAY, Samsung Galaxy A01, Samsung Galaxy A10, Samsung Galaxy A10s, Samsung Galaxy A11, Samsung Galaxy A20, Samsung Galaxy A21s, Samsung Galaxy A30, Samsung Galaxy A40, Samsung Galaxy A50, Samsung Galaxy A51, Samsung Galaxy A70, Samsung Galaxy A71, Samsung Galaxy Grand, Samsung Galaxy J5, Samsung Galaxy J7, Samsung Galaxy S7, Samsung Galaxy S8, Samsung Galaxy S9, Samsung Galaxy S10, Samsung Galaxy S20, Samsung Galaxy J2, Samsung Galaxy J4, Samsung Galaxy Note8, Samsung Galaxy Note9, Samsung Galaxy Note10+, Tecno Pop 2, Tecno Pop 3, Tecno Camon 11, Tecno Camon 12, Tecno Camon 13, Tecno Camon 14, Tecno Camon 15, Tecno F1, Tecno K7, Tecno Spark 2, Tecno Spark 3, Tecno Spark 4, Tecno Spark 5, Tecno Pouvoir 2, Tecno Pouvoir 3, Vodafone 100, Vodafone Smart Kicka 4, Xiaomi Redmi Note 7, Xiaomi Redmi Note 8, Xiaomi Redmi Note 9
Licensing and Restricted Jurisdictions
When gambling online there could be a lot of potential risks if you do not choose the right website. But what is the metric by which you should judge gambling platform? The only way to be sure about a particular operator or brand is to look at the government licensing that they have acquired. Licenses are issued by government institutions that are responsible for regulating the gambling websites under their respective jurisdiction. Websites are subjected to all manner of audits and test to ensure that customers will have a fair and secure gambling experience.
Where MyBookie is concerned, we find a license from Curacao. The government of this small nation has licensed thousands of operators over the years and has proven to be a reliable judge of honesty. Those websites that hold a Curacao license can be trusted with your personal and banking information and are capable of providing you with a worthwhile experience.
Due to certain regulations and gambling laws, MyBookie cannot accept customers residing in the following jurisdictions: Afghanistan, Albania, Algeria, Anguilla, Antigua and Barbuda, Aruba, Azerbaijan, Bahrain, Bangladesh, Belarus, Belgium, Bhutan, Bonaire, Sint, Eustatius and Saba, Bouvet Island, Brunei Darussalam, Bulgaria, Burkina Faso, Burundi, Cambodia, Cayman Islands, Central African Republic, China, Comoros, Congo, Costa Rica, Cuba, Curacao, Cyprus, Denmark, Djibouti, Dominican Republic, Eritrea, Estonia, Ethiopia, Fiji, Finland, France, Gambia, Gibraltar, Guadeloupe, Guernsey, Guinea-Bissau, Holy See, Hungary, India, Indonesia, Iran, Iraq, Ireland, Isle of Man, Israel, Jersey, Kazakhstan, North Korea, South Korea, Kyrgyzstan, Lebanon, Liberia, Libya, Maldives, Mali, Malta, Martinique, Mauritania, Mauritius, Mayotte, Montenegro, Montserrat, Morocco, Nauru, Nepal, Netherlands, New Caledonia, Niger, Oman, Pakistan, Palestine, Papua New Guinea, Pitcairn, Poland, Russia, Rwanda, Saint Helena, Saint Martin, Saint Pierre and Miquelon, Sao Tome and Principe, Saudi Arabia, Serbia, Seychelles, Sierra Leone, Somalia, South SUdan, Spain, Sudan, SvalBard and Jan Mayen, Syria, Tajikistan, Turkey, Turkmenistan, Tuvalu, Uganda, United Arab Emirates, Uzbekistan, Vanuatu, Vietnam, Wallis and Futuna and Yemen.
Player Protection Security at MyBookie
Encryption
256-bit encryption system
Custom Deposit Limits
Not specified
Cooling-Off Period
Not specified
Self-Exclusion
Not specified
Minimum Age Requirement
18 or any other minimum legal age
Customer Support
MyBookie places great emphasis on providing a good gambling experience and as such, it has spared no expense in building a support division that can maintain the set standards for quality and offer help whenever the need for it arises. Customers have multiple methods at their disposal when it comes to contacting the support agents and each will suit a different type of customer.
Doubtlessly, the fastest and most convenient method to receive help is to utilize the live chat system. It will allow you to communicate with a MyBookie representative in real time and to receive the dedication and attention that you deserve. The live chat is easily accessible from the button placed at the lower right-hand corner of the screen. Pressing it will pull up a form where you will have to enter the topic of your discussion and the message. It will usually take no more than a minute to establish a connection with the support agent and then you can get to explain to them what your issue is. The agents are quick to respond and behave in a professional and courteous manner. Moreover, they will stay with you as long as it is necessary to resolve your problem.
The alternative to live chat would be to use the supplied form on the Contact MyBookie page. There, you will be required to enter your account number, your full name, your email address, the subject of your issue and the message itself. You will receive a response via email, which will take no more than 24 hours. Additionally, if you would like to speak with someone the sportsbook has provided several lines that you can dial, depending on which department you need.
Customer Care at MyBookie
Service Hours
24/7
Telephone
844-866-2387
Live Chat
Yes
Email
help@mybookie.cr
Conclusion
When all is said and done, MyBookie has the capacity to offer you a great gambling experience. The sportsbook covers all major sporting events, including football, soccer, basketball, baseball, tennis, and many others. Additionally, there are also non-sporting events that you can bet on, such as religion and politics, if you are into that. While the list of supported payment methods may not be as extensive as one might hope for, the vast majority of users should have no problem setting up their bankrolls. The promotions are worthwhile, however, and you should definitely take full advantage of everything available to you. In light of all this, we would like to conclude that MyBookie certainly has a lot to offer you and you should consider registering at this sportsbook.
| Bovada Strong Points | Bovada Pitfalls |
| --- | --- |
| Various promotional offers | There is no dedicated app for iOS-run devices |
| Cryptocurrencies are accepted | No sufficient information about the bonus terms |
| Supports mobile play through a downloadable and browser-based app | No cash-out feature |
| Customer support is offered around the clock | The only supported currency is USD |
| Extensive market and bet coverage | The live chat functionality can be accessed only by logged-in users |