Worth over £500 million, England's attackers scored only 1 open play goal in 540 minutes
England is now on their longest winless streak since 1993. The Three Lions were unable to win any of the six competitive games leading up to the World Cup 2022 opener in mid-November, recording 3 defeats and 3 draws in the process. "Attack wins you games, defence wins you titles" once stated the most famous manager in British football history. According to Sir Alex Ferguson, England has no chance of winning even a single game in Qatar, since their recent record in front of the opposing goal is disheartening to say the least. In this report the team at SportingPedia delves into the performance data of the eight players utilised by Southgate in the UEFA Nations League tournament, and part of the country's longest streak without a triumph since 1993.
Following their second-place finish at Euro 2020, England fans were hoping to go one step further in Qatar and bring home the title. Their expectations of the national squad may have been significantly reduced, following underwhelming results in the UEFA Nations League tournament. The Three Lions were not only demoted to a lower division, but they also conceded ten goals in six games while scoring only four. Furthermore, just one of these four goals came from open play, highlighting England's substantial issues when it comes to putting the ball in the net. Gareth Southgate employed eight offensive players worth over £500 million across the 540 minutes of Nations League football, but the results were far from acceptable. On a funny note, the goal and assist stats generated by the English forwards during the 6 games reminds us of binary code – plenty of 0s and 1s.
Key Takeaways
England is winless in their last six games in all competitions (D3 L3), their longest run since April-June 1993 (also six). It's their longest ever winless run going into a major tournament
Prior to their first goal against Germany, England was on a run of 8 hours and 41 minutes without a non-penalty goal
The Three Lions attackers attempted 47 shots, which resulted in only 3 goals
The statistics from open play are even worse – 45 shots and 1 goal
England scored a total of 4 goals, 1 of which by a defender and 2 from the penalty spot
On average every 6.4 shots resulted in a goal
The 8 attacking players used by Gareth Southgate are valued at over £500 million
Harry Kane just became the second player in English football history to ever cross the 50-goal threshold for the national team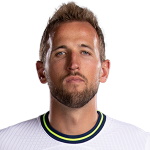 Harry Kane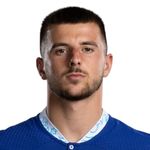 Mason Mount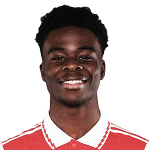 Bukayo Saka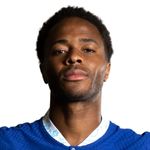 Raheem Sterling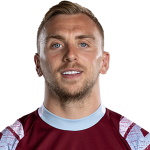 Jarrod Bowen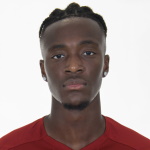 Tammy Abraham
Phil Foden
Jack Grealish
Things are starting to look a bit better
England had gone 520 minutes without scoring an open-play goal, with only one penalty converted throughout that span of time. On Monday, with 20 minutes remaining, the Three Lions trailed Germany 0:2 at the Wembley Stadium. Then they scored three goals in a short 12 minute period against the Germans. Nothing out of the ordinary, given that Hansi Flick's team was yet to record a single clean sheet in the competition. After all, Gareth Southgate can rely on the services of players like Harry Kane, Raheem Sterling, Mason Mount, and Bukayo Saka, among others, for the offensive positions in the team, whose combined value exceeds the £0.5 billion mark.
The eight attackers used by the Three Lions manager for the UEFA Nations League tournament spent a combined of 1987 minutes on the field and attempted 47 shots throughout that period. 21, or 45% of those, were on target, which is a very good accuracy, but here the problems lie here. Only three of the 21 shots on target resulted in goals, and two of those were penalties. Of the players tasked with attacking duties, only Mason Mount has scored from open play, with the only other such English goal coming from Luke Shaw, who primarily plays as a left-back.
On a more positive note, with his goal on Monday, the team's captain Harry Kane became only the second player in history to reach 50 goals with the national shirt. The good news stops there, as he has only scored two goals across 476 minutes of Nations League action, both from the penalty spot. Following the entertaining 3:3 against Germany, he stated, "Great character and resilience to come back from 2-0 down. That says a lot about this squad and will serve us well at the World Cup. Brilliant Wembley support and some momentum to take to Qatar." Kane's words offer optimism, but he has been unable to find the back of the net from open play in any of his 8 outings for the Three Lions in 2022.
"Since their introduction in the 2nd period Bukayo Saka and Mason Mount changed the game against Germany. With such performances they have a strong case to make England's starting line-up for the World Cup opener and if they remain healthy i think the Three Lions attack for the first game will look Mount-Kane-Saka. Don't forget Ivan Toney, who was unable to debut in September, but can turn out to be the joker up Gareth Southgate's sleeve in Qatar. Of the 8 players on the list i think Toney will replace Jarrod Bowen in Qatar."
– Sean Foster, sports analyst at SportingPedia, had to add on the matter.