UEFA Champions League: Squad value analysis of the teams that qualified for the knockout stage
The Champions League group stage is in the past, and the direct eliminations of the tournament are just around the corner. It is no secret that many teams rely on their participation in the competition to balance their financial books, as it offers the biggest prize pool in club football. This week, SportingPedia decided to examine the valuation of each of the sixteen teams that advanced beyond the group stage, and will compete in the playoffs. We also calculated the combined estimates for each of the eight pairs as well as the difference in valuation between the two competing teams.
Key Takeaways:
Liverpool-Real Madrid is the most evenly matched pair in the tournament
PSG-Bayern Munich is the highest valued duel in the Champions League
Out of the 16 teams remaining, only Manchester City and Chelsea are valued at over €1 billion
Club Brugge is the lowest-valued team to reach the direct eliminations
11 of the 16 teams left in the competition are valued at over €500 million, only 2 exceed the €1 billion mark
There are two match-ups where the difference in value between the teams exceeds €500 million, and they are both English-German battles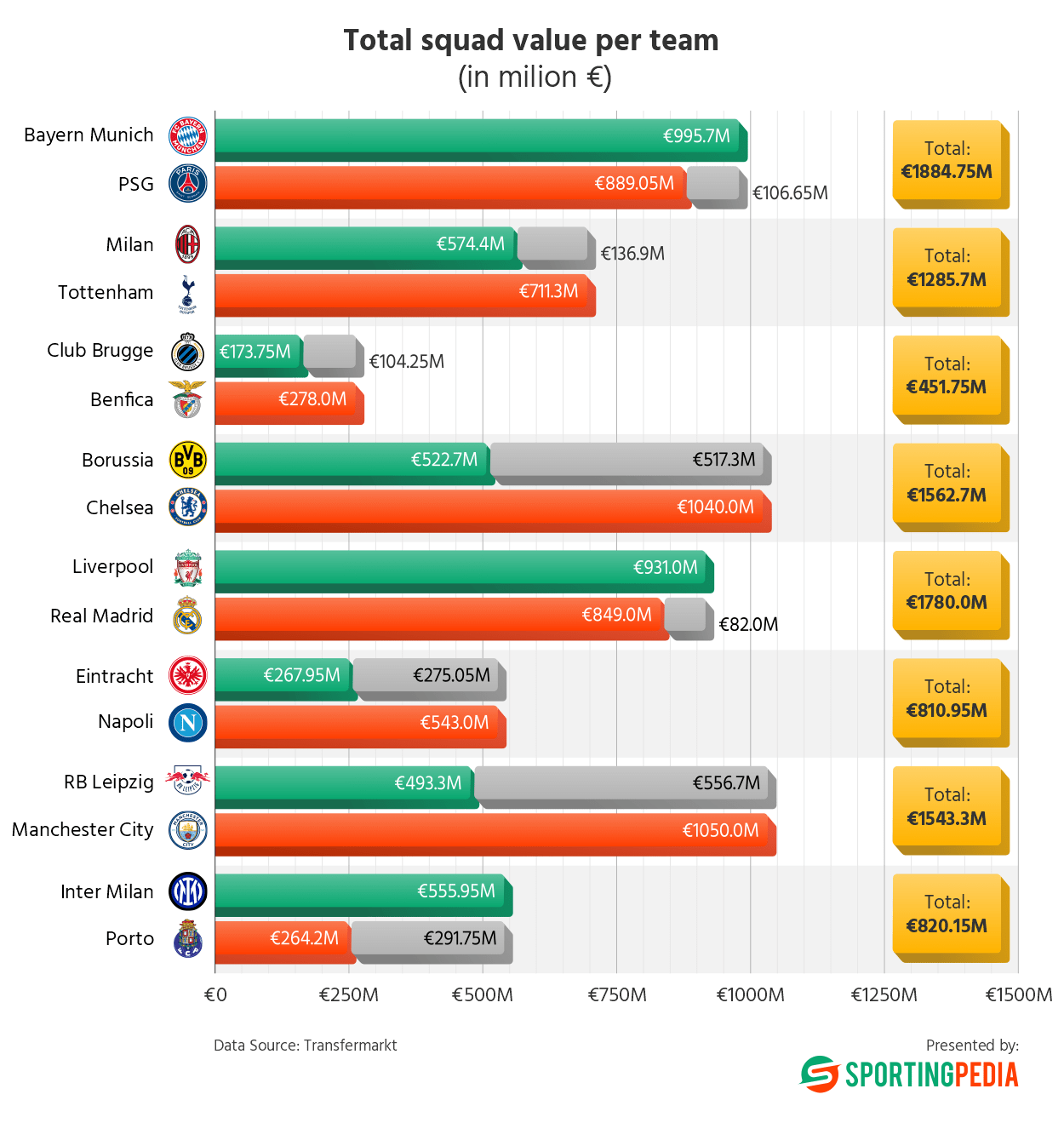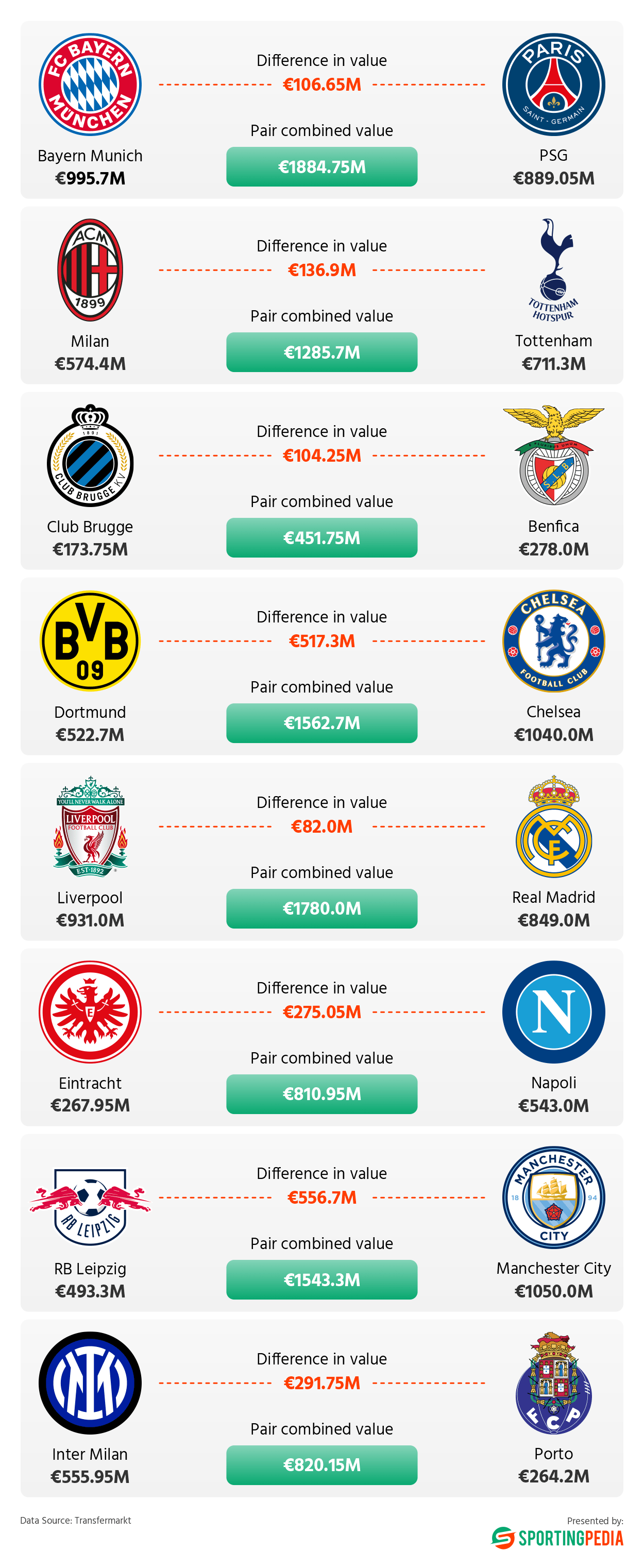 Undoubtedly, the match-up between Liverpool and Real Madrid is the most intriguing, as the two teams have won the tournament a combined 21 times, and met in two of the previous five finals. However, this is not the pair with the highest value in the competition. The matches between PSG and Bayern Munich represent the highest-valued encounters in the Champions League, with the two clubs' combined valuation reaching €1,884 billion, while that of Real Madrid and Liverpool ranks 2nd at €1,78 billion.
The duel between Club Brugge and Benfica is the only one of the eight Champions League fixtures which doesn't surpass the €500 million valuation. The Belgians should be proud to have reached the knockout phase, being the team with the lowest value still in the competition. Manchester City and Chelsea are the sole two teams whose players are worth over €1 billion, with Pep Guardiola's side beating the Blues from London to the top spot by a mere €10 million. The clubs form the most unevenly matched pair in the tournament.
Only two match-ups see a difference of over €500 million between the opponents' value. Both encounters will feature English-German battles, with RB Leipzig and Borussia Dortmund having drawn with Manchester City and Chelsea respectively. Just one of the eight knockout fixtures shows a difference of less than €100 million. Real Madrid and Liverpool are the most evenly matched pair, with just €82 million separating the two squads in value.