DraftKings Mobile Sports Betting App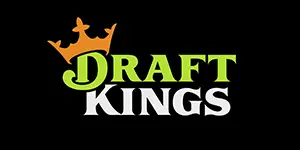 DraftKings is a well-established betting platform, which does not need to be introduced. The operator got its operations going back in 2012 when the ribbon-cutting ceremony of its daily fantasy sports portal was. DraftKings has gone a long way since its establishment, as back in 2020, it started trading on the Nasdaq Stock Exchange.
The bookie has covered a huge swath of sports, thus promising that gambling enthusiasts will remain busy, no matter what their preferences are. The operator makes much of the experience of its users, and because of that, no fan-favorite sport is left outside its portfolio. Giving its best to create a user-centric betting platform, along with the professional sports, the bookie also facilitates live betting, which is a feature, which grips most punters.
The operator has made a point of guaranteeing that the available services will be unfailingly accessible no matter the country punters reside in. In order for gambling enthusiasts to get in on the action, they should pick one of the downloadable apps that are designed with users of iOS and Android-run devices in mind or switch to the in-browser app.
The available bonus deals are another criteria punters use in order to gauge the performance of the operator, and in the case of DraftKings, sports bettors will be offered plenty of rewards at the start of their stay and along the road.
DraftKings Betting App Features
On the first entry, punters will notice that the layout of the mobile apps repeats the way DraftKings looks when they power it up on their computers. No matter which app punters will settle on, they will get to see a usable and intuitive interface, and best of all, they will be offered a glitch-free experience at all times.


Downloadable apps
Punters who are about to start placing their bets while they are out and about need to know that based on the country they reside in, they will be given access to a tailor-made downloadable app. Thus, gambling enthusiasts who access DraftKings from the USA will be presented with four separate downloadable apps they can use to access the casino, sportsbook, live casino, and bet daily fantasy sports.
There are dedicated apps exclusively designed for gambling enthusiasts from Canada and the UK, but using them means that the daily fantasy sports platform is the only one they can jump into.
Just like the other bookies that operate these days, DraftKings is also an HTML5-based betting platform, which simply put, means that betting on the go does not involve using a downloadable app. Resultantly, users of the sportsbook can switch between the different betting portals without using multiple apps and thus avoid using any of the storage space of their device.
To ensure that the navigation around the sportsbook will be significantly streamlined, the downloadable apps and the browser-based apps feature lots of drop-down menus and filtering options. The My Bets page might also come handy, as heading over to it will give punters better control over their bets, as there, they can explore the settled, unsettled, lost, or won bets in next to no time.
The stats hub is worth checking if punters want to see to it that the bets they will place will be well-grounded, and as they head over that page, they will get to see the competitions that turn most heads. There is also a results sub-section, gambling enthusiasts can switch to when they want to remain informed about the outcomes of some of the most recently held events.
As punters decide to view the odds, they will be offered the opportunity to arrange the available sports alphabetically, switch to the championship pages, or view the competitions punters are normally interested in.
Alternatively, punters can use the swipeable menu in order to see all sports DraftKings provides lines for. Once they pick the preferred sport, members of the sportsbook will get to see the time when the event will be held, as well as the available bet types.
Placing a bet on the go is made worry-free, and adding selections to the bet slip and clearing it takes just a few taps on the screen of your tablet or smartphone.
DraftKings App Features
Available On
Browser-based app and downloadable apps for iOS and Android-based devices
Market Limitations
No
Banking Limitations
No
Languages
English
Supported Devices
Apple iPhone 12, Apple iPhone 11, Apple iPhone XS, Apple iPhone XR, Apple iPhone X, Apple iPhone 8, Apple iPhone 7, Apple iPad, Huawei Y5, Huawei Y6, Huawei Y7, Huawei nova, Huawei P10, Huawei P20, Huawei P30, Infinix S4, Infinix Smart 5, Infinix Smart 6, Infinix Hot 7, Infinix Hot 8, itel A16, itel A33, itel A56, Nokia 2.1, Nokia 2.2, Nokia C1, OPPO A3s, OPPO A5s, OPPO A1K, Safaricom NEON RAY, Samsung Galaxy A01, Samsung Galaxy A10, Samsung Galaxy A10s, Samsung Galaxy A11, Samsung Galaxy A20, Samsung Galaxy A21s, Samsung Galaxy A30, Samsung Galaxy A40, Samsung Galaxy A50, Samsung Galaxy A51, Samsung Galaxy A70, Samsung Galaxy A71, Samsung Galaxy Grand, Samsung Galaxy J5, Samsung Galaxy J7, Samsung Galaxy S7, Samsung Galaxy S8, Samsung Galaxy S9, Samsung Galaxy S10, Samsung Galaxy S20, Samsung Galaxy J2, Samsung Galaxy J4, Samsung Galaxy Note8, Samsung Galaxy Note9, Samsung Galaxy Note10+, Tecno Pop 2, Tecno Pop 3, Tecno Camon 11, Tecno Camon 12, Tecno Camon 13, Tecno Camon 14, Tecno Camon 15, Tecno F1, Tecno K7, Tecno Spark 2, Tecno Spark 3, Tecno Spark 4, Tecno Spark 5, Tecno Pouvoir 2, Tecno Pouvoir 3, Vodafone 100, Vodafone Smart Kicka 4, Xiaomi Redmi Note 7, Xiaomi Redmi Note 8, Xiaomi Redmi Note 9
DraftKings Betting App Bonuses
As soon as they start using the in-browser or the dedicated apps DraftKings has presented, gambling enthusiasts need to gear up to take part in a plethora of bonus incentives. No matter if you have just registered for an account or you have been using the mobile apps for quite a while, you should check your email without fail as there, you will get information about different attention-grabbing offers.
In order for punters to feel right at home as they land at DraftKings, they will be offered up a 20% bonus of up to $500. This is to say that first-timers will be eligible for the full bonus amount if they add $2,500 on their first deposit to the sports betting platform.
The sign-up deal is not wager-free, and in order for newcomers to release $1 from the bonus funds, they will be required to wager $25 in the sportsbook or on the daily fantasy contests. Please note that punters' stakes will count towards the turnover requirements only if they are placed at odds of at least -300.
Another requirement gambling enthusiasts need to meet in order to release the bonus funds is to fulfill the rollover requirements within 90 days from the date when the qualifying deposit was executed. Once the time is up, the remaining bonus funds will be forfeited.
Members of the sportsbook should be aware that they will not be allowed to take part in this bonus deal if they have already benefited from other special incentives DraftKings has presented.
Loyalty scheme of the sportsbook
As likely as not, gambling enthusiasts will also view the loyalty scheme of the sportsbook because of the nice perks they can take advantage of. Punters who get enrolled in the loyalty scheme of the bookie will be treated with premium-quality customer support service, tailor-made bonus incentives, and will be offered the chance to engage in make-to-order contests. What is important to note, however, is that to become a member of the loyalty program, sports bettors need to get an invitation first.
While placing their bets on the go, punters can also take their shot to redeem different limited-time bonus incentives that will easily spice up their stay. The daily pools undoubtedly turn heads as taking part in them will not cost gambling enthusiasts a dime, and as they climb the leaderboard, they will be in for a different cash prize.
DraftKings is easily a user-oriented betting site, and as such, the operator has taken special care to introduce bonus incentives for users of all of the available products. Users of the casino will be treated with several attention-grabbing special offers, so are gambling enthusiasts who have a liking for betting on fantasy sports.
Punters who prefer to gravitate towards the daily fantasy portal might have a hard time picking one of the bonus deals as they will be in for loyalty rewards, limited-time offers, free-to-play bonuses, and qualifier programs, among others.
DraftKings App Bonuses
Bonus
Key Terms
20% Bonus of up to $500
1. The minimum deposit amount is $5
2. To release $1 from the bonus funds, punters need to stake $25
3. Minimum odds of -300
4. Punters need to complete the rollover requirements within 90 days
5. This bonus offer is available only once
A Friend Referral Bet of up to $200
1. The minimum deposit is $25
2. Punters can make up to five referrals per promotional period
3. Bonus funds are valid for 7 days
4. Punters with existing accounts cannot get a referral bonus
DraftKings Betting App Markets
No matter if punters prefer the light-weighted browser-based app or one of the downloadable apps in order to play on the go, they will undoubtedly have the sense that the bookie takes the cake when the variety of the available markets is concerned.
Portfolio of daily sports
DraftKings is best known for its portfolio of daily fantasy sports, which is anything but surprising considering that initially, the platform was all about such betting options. Punters who are enthusiastic about betting on such contests will see lines for sports like basketball, golf, American football, MMA, and tennis, among others. Not to mention that punters will be offered the chance to watch the contests live, and create contests, and line-ups in the blink of an eye.
In-play betting is another option, which will be thrown at members of the sportsbook who prefer to place their bets on the go. For better convenience, gambling enthusiasts will see the exact number of currently available live betting options all the time. The operator keeps its users covered if they are keen on betting on soccer, cricket, tennis, basketball, or hockey.
Basketball fans who join the community of DraftKings might be pleased to hear that there is a lot going on in terms of covered events. Aside from the NBA and the Colleague League, members of the sportsbook will see odds for EuroLeague, Eurocup, FIBA, and the competitions in Germany, Italy, Poland, and France, among others.
Considering that DraftKings is oriented towards the US market, it makes sense that the operator has covered much ground when comes to sports that resonate with punters from the region. Gambling enthusiasts who are heavily into baseball can bet on the MBL, and users of the sportsbook will easily appreciate the broad variety of bet types they can select from.
As they start exploring the odds, gambling enthusiasts first need to decide if they want to go for betting on the innings, daily, player, or game props, or the daily specials. Then, they need to use the swipeable menu in order to see what bets types will be available based on the chosen option.
The extensive event coverage when rugby is concerned will easily not go unnoticed by fans of the sport, and best of all, lines are offered for the Rugby League and the Rugby Union.
The operator has made sure that the scope of the sports punters will be given access to while being out and about will not be narrowed down, as they can see lines for motorsports, table tennis, handball, boxing, darts, and cycling.
It goes without saying that the bet types gambling enthusiasts can go for while using the mobile apps vary considerably between the different sports, but if soccer is the sport they are intrigued by, they will be offered the chance to go for game props, game parlays, corners, game lines, and spread betting. Once they pick one of these options, they can then place a moneyline, draw-no-bet, correct score, bet on the first/last team to score, the winning margin, and the number of corners, among others.
DraftKings App Markets
Aussie Rules
Baseball
Basketball
Boxing
Cricket
Cycling
Darts
Football
Golf
Handball
Hockey
MMA
Motorsports
Rugby League
Rugby Union
Table Tennis
Soccer
Tennis
DraftKings Betting App Banking
It turns out that the operator does not try to do too much when payments are concerned because the accepted deposit and cashout methods are as assorted as gambling enthusiasts might be used to seeing elsewhere. An essential thing punters need to remember is that based on the betting portal they are about to start using, there might be some dissimilarities in terms of the availability of the payment methods.
As for the supported currencies, USD is the only currency in which gambling enthusiasts will view the available bonus deals and all transactions in the cashier of the mobile app.
DraftKings Betting App Deposits
Guaranteeing that payments will be worry-free and will take no time at all is a must for operators that want to make sure that they will stay relevant. DraftKings is perfectly aware of this as now, the bookie offers a significantly greater variety of deposit options than it used to provide before.
Users of the sportsbook will never go without a reliable payment processor when loading their accounts with cash, as credit and debit cards are among the available options. Yet, while placing their bets on the go, gambling enthusiasts should bear in mind that using their Mastercard or Visa-branded credit or debit card might not always be an option because of the policies of these processors.
PayPal is another time-efficient payment method members of the sportsbook will get to see on its deposit page. The digital wallet is among the most chosen deposit options, but punters should know that handling their funds through it will not be possible if they have registered for a business account.
Moving the preferred amount to the balance of your account is possible also through the prepaid Play+ cards, as well as using the DraftKings gift cards. As for the gift cards, they are only available at a limited number of retail shops. DraftKings also processes deposits through VIP preferred e-checks and online banking, and with both payment options, users of the mobile apps will be able to handle their funds with ease. Lastly, sports bettors can upload funds to their accounts also by visiting the cashiers in the participating retail locations. Going for this deposit method means that punters can add a minimum of $5 and a maximum of $500 to their account per day.
As for the transaction limits for the above-mentioned payment solutions, deposits cannot start at less than $5, while the biggest sum they can transfer to their account is $2,000.
DraftKings Betting App Withdrawals
Even though not all of the earlier mentioned payment processors double as cashout options, this is not to say that taking your winnings of DraftKings will not be hands down. When requesting a withdrawal through the mobile apps, punters will only get to choose between PayPal, checks, VIP-preferred e-checks, or wire transfers. Punters are also offered the chance to make in-person withdrawals, and to this end, they need to visit the cage at Resorts Casino.
Before they go ahead with their cashout request, punters are advised to examine the limits that apply to the available methods as they differ considerably. Using online banking, the VIP preferred e-checks, and heading over to the cage is punters' best bet if they have bagged a large sum as the upper limit on cashouts is $100,000. Using Play+ and checks means that the maximum amount gambling enthusiasts can pull out of their account will be $25,000 and $50,000, respectively.
DraftKings App Banking
Method
Deposit
Withdrawal
Visa
$5-$2,000; Instant; No fees
N/A
Mastercard
$5-$2,000; Instant; No fees
N/A
PayPal
$5-$2,000; Instant; No fees
$1-$60,000 or $15,000; 3-5 days; No fees
VIP-preferred e-checks
$5-$2,000; Instant; No fees
No minimum specified-100,000; 3 to 5 days; No fees
Online Banking
$5-$2,000; Instant; No fees
No minimum specified-100,000; 3 to 5 days; No fees
DraftKings Gift Cards
$5-$2,000; Instant; No fees
N/A
Cage
$5-$500; Instant; No fees
No minimum specified-$100,000; Up to one hour; No fees
Play+ Prepaid Cards
$5-$2,000; Instant; No fees
No minimum specified-$25,000; 2-4 days; No fees
Checks
N/A
$15-$50,000; 5-7 days; No fees
DraftKings Betting App Security
Considering that there are so many hit-and-miss sportsbooks these days, it comes as no surprise that sometimes, punters have second thoughts about the bookie they have started using the services. To avoid this, gambling enthusiasts are advised to run a background check of the operator, and in the case of DraftKings, finding the needed information is possible with no trouble at all.
The operator has not put its licensing details out of sight, and punters can verify the validity of the stamp of approval granted by the New Jersey Division of Gaming Enforcement in the blink of an eye.
DraftKings is set out to significantly broaden its operations, and it has what it takes to be well received in a number of markets. One of the territories the operator has taken its services is the UK, and to do so, it has first applied for a license before the Gambling Commission.
Maintaining the security of its members is a top priority for the operator, and for the intended task, DraftKings protects the banking details of users of all of the available betting portals through an SSL encryption technology. Punters who want to make sure that their account information is heavily protected at all times can inspect the advice available under the help section of the sportsbook.
The usage of a two-factor authentication also helps strengthen the safety of punters' accounts. Thus, each time gambling enthusiasts want to log into their accounts, they will be asked to provide the unique code they have received via SMS before that.
Before they start using the dedicated apps or the desktop variant of DraftKings, gambling enthusiasts should be aware of the restrictions in terms of their availability. The operator uses a geolocation tool to ensure that punters are not in Oregon, Washington, Idaho, Montana, Nevada, or Hawaii. Because of the regulatory requirements the sportsbook abides by, DraftKings does not welcome individuals under the age of 21.
DraftKings App Security
Passcode
No
FaceID
No
Two-Factor Authentication
Yes
DraftKings Betting App Customer Support
It is always good to know that you have someone in your corner when betting on sports on the go, and DraftKings has taken this into consideration. If users of the sportsbook experience any challenges during their betting session on the go, the first thing they can do is navigate to the comprehensive FAQ page, which contains information about everything from account security to bonus redemption. For better convenience, punters can use the search tool, thanks to which they will access the needed information straight off.
The live chat functionality is another option sports bettors have when they have come up against obstacles. Users of the sportsbook can get in touch with the support hosts also via email at support@draftkings.com, using the contact form, or by requesting a callback. Considering the markets DraftKings is oriented to, it is not much of a surprise that assistance is only offered in English.
DraftKings provides assistance around the clock and even on weekends, which punters will undoubtedly appreciate as they can rest assured that there will always be someone to forward their queries to, no matter the time or the place.
DraftKings App Support
Phone
Punters can request a callback
Live chat
Yes
Email
support@draftkings.com
DraftKings Betting App Verdict
DraftKings is a betting platform, which will tick all the right boxes for punters who prefer using the services of an above-board operator. The downloadable and in-browser apps work like a charm across portable devices, thus guaranteeing that mobile users will not miss the action available through the desktop variant. The apps are feature-rich and impress with their user-friendliness and fast loading times.
The most obvious reason why the bookie resonates well with punters is that it offers lines for a number of niche and fan-favorite sports, thus guaranteeing that its users will not be left wanting. Much ground is also covered when daily fantasy contests are concerned, and fans of such betting options will undoubtedly have a whale of their time.
DraftKings promises to provide punters with a wholesome betting session, and to this end, has made sure that its cashier and bonuses are also on par.