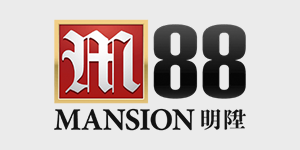 M88 is an online betting platform with a long and proven track record, which almost immediately started to make waves, especially on the Asian market. It is easily among the most well-known brands, and its name has gradually become synonymous with reliability and trustworthiness. Sometimes, it also goes by the name Mansion88 or Mansion, but gambling enthusiasts can rest assured that it comes to one and the same betting platform.
With an eye on the satisfaction of its users, the operator has provided them with seamless access to the entire range of services the betting site offers through downloadable apps for Android and iOS-running devices.
In spite of the fact that it is an Asia-focused betting platform, M88 is by no means all about offering odds for sports that are popular in that region as its users can place bets on competitions that are held in other parts of the world as well.
M88 is a betting platform with a strong focus on the Asian market, and as such, it works with currencies and payment solutions that will work best for punters from that region. While placing their bets on the move, gambling enthusiasts can benefit from a good enough set of special incentives, and the operator gives much no only to its recruits, but to its existing users as well.
M88 Betting App Features
As they join the community of M88, gambling enthusiasts will almost certainly be satisfied with the design of the mobile apps, as their layout guarantees that punters will switch between the different sections and categories quickly and in a stress-free manner.
The operator keeps its users covered, no matter if they have Android or iOS-based devices, as M88 has introduced apps for both operating systems. To get the app they are about to start using right off, gambling enthusiasts can scan the QR code, which is readily accessible on the Download page. The dedicated apps can be downloaded straight from the website of the bookie, but it is also possible to access the sportsbook straight from the browser of your tablet or smartphone, without giving up on any of the storage space of the device.
Separate app for punters from China
Punters who are about to start using the services of M88 while being out and about need to know that the operator has presented a downloadable app for punters from China and another one for punters from the rest of the accepted jurisdictions.
With both apps, punters can go for the bet builder, which is a feature, thanks to which they can combine the selections they prefer in a multiple bet. What punters should know is that this feature is only available for soccer matches.
No matter which app gambling enthusiasts will pick, they can navigate their way around with ease. Say nothing of the vast array of features gambling enthusiasts can turn to their good use when they are out and about. The hamburger button in the rightmost corner of their screen allows punters to explore all must-have pages, get in touch with the support agents, or check all products the operator boasts.
It will be exceptionally easy for punters to explore the most chosen betting options at M88 as they are all featured on the landing page of the bookie. What stood to us as a strength is that both apps are equipped with several browsing features and swipeable menus that will easily make it a lot easier for punters to find the information they need. Picking a language to load the mobile app in is also exceptionally easy, and along with English, punters can also select from Indonesian, Vietnamese, and Thai.
While using the mobile apps M88 has introduced, punters can decide if they prefer to see the odds using the decimal format, Hong Kong, Indonesian, or Malaysian odds formats.
While being out and about, gambling enthusiasts can use the search engine to browse through the events based on the team or use the filter to check what sports events will take place that day.
M88 App Features
Available on
iOS, Android, and via a browser-based app
Market limitations
No
Banking limitations
No
Languages
English, Vietnamese, Thai, and Indonesian
Supported Devices
Apple iPhone 12, Apple iPhone 11, Apple iPhone XS, Apple iPhone XR, Apple iPhone X, Apple iPhone 8, Apple iPhone 7, Apple iPad, Huawei Y5, Huawei Y6, Huawei Y7, Huawei nova, Huawei P10, Huawei P20, Huawei P30, Infinix S4, Infinix Smart 5, Infinix Smart 6, Infinix Hot 7, Infinix Hot 8, itel A16, itel A33, itel A56, Nokia 2.1, Nokia 2.2, Nokia C1, OPPO A3s, OPPO A5s, OPPO A1K, Safaricom NEON RAY, Samsung Galaxy A01, Samsung Galaxy A10, Samsung Galaxy A10s, Samsung Galaxy A11, Samsung Galaxy A20, Samsung Galaxy A21s, Samsung Galaxy A30, Samsung Galaxy A40, Samsung Galaxy A50, Samsung Galaxy A51, Samsung Galaxy A70, Samsung Galaxy A71, Samsung Galaxy Grand, Samsung Galaxy J5, Samsung Galaxy J7, Samsung Galaxy S7, Samsung Galaxy S8, Samsung Galaxy S9, Samsung Galaxy S10, Samsung Galaxy S20, Samsung Galaxy J2, Samsung Galaxy J4, Samsung Galaxy Note8, Samsung Galaxy Note9, Samsung Galaxy Note10+, Tecno Pop 2, Tecno Pop 3, Tecno Camon 11, Tecno Camon 12, Tecno Camon 13, Tecno Camon 14, Tecno Camon 15, Tecno F1, Tecno K7, Tecno Spark 2, Tecno Spark 3, Tecno Spark 4, Tecno Spark 5, Tecno Pouvoir 2, Tecno Pouvoir 3, Vodafone 100, Vodafone Smart Kicka 4, Xiaomi Redmi Note 7, Xiaomi Redmi Note 8, Xiaomi Redmi Note 9
M88 Betting App Bonuses
New users of the bookie are indeed a particular priority for the operator, and the welcome bonus they can redeem goes to show this. Punters who are new to the mobile apps M88 has presented can benefit from a three-stage sign-up deal, and the best thing about it is that it is up to them to decide what offer they want to take part in.
The participation of gambling enthusiasts in the sign-up offer will undoubtedly give them a feel for the services M88 offers, and in order for them to get the bonus funds, they will be required to load their account with at least MYR30 during the first 30 days after they have joined the sportsbook.
Low and High bonus
No matter what sports punters are taken with, first-timers can decide if they want to take part in a low or a high bonus. Picking the low bonus, which is offered on punters' first deposit means that they will be offered a 100% match bonus of up to MYR488. Going for the high bonus means that they will be up for a 150% match bonus of up to MYR588.
In the first case, punters can cash out their winnings after they have fulfilled the 10x turnover requirements that apply to the bonus and deposit amount. Choosing the second bonus means that mobile users can retrieve their winnings after they complete the 18 rollover requirements.
Once they complete their second deposit, bettors will be eligible for a 50% match bonus of up to MYR1,238. An essential thing first-timers at the mobile bookie should know is that this bonus deal is valid not only for sports betting, but also in the casino, the live casino included, keno, and lotto as well. The playthrough requirements of this bonus are reduced to 8x, but the least amount of the qualifying deposit remains unchanged and stands at MYR30.
The last stage of the welcome package is triggered on the third deposit of punters, and it awards a 100% match bonus of up to MYR2,068. Bonus funds are awarded for a minimum deposit of MYR30, and the turnover requirements tied to this offer are 8x and include the amount of the qualifying deposit and the bonus cash.
The operator is by no means holding back on rewarding its regular users, as returning users of the mobile apps will not have free time on their hands. The operator has provided several special deals to keep its returning users occupied as they can take part in reload and rebate bonuses on regular basis. Besides, they can unlock even more perks and privileges as they climb to a higher standing in the loyalty club of the bookie.
Some of the perks sports bettors might be most enthusiastic about are the higher cashout limits, higher bet limits, higher rebates, and personalized bonus deals, among others.
M88 App Bonuses
Bonus
Key Terms
100% match bonus of up to MYR488 or 150% match bonus of up to MYR588 on the first deposit of punters

The least deposit amount is MYR30
The first bonus carries 10x rollover requirements, while the second is subject to 18x turnover requirements
The first deposit bonus should be activated during the first 30 days from the date of the registration

50% match bonus of up to MYR1,238 on the second deposit of punters

The least deposit amount is MYR30
Bonus funds can be used only on motorsports or SABA
The wagering requirements are 8x

100% match bonus of up to MYR2,068 on the third deposit of punters

The least deposit amount is MYR30
The rollover requirements are 8x

Up to 0.33% daily rebate

This bonus is available daily and can be claimed by all users of the bookie
The value of the cash rebate is determined by the standing of punters in the VIP club
Voided, draw bets, and such placed at odds lower than 1.5 are excluded from bonus play

20% Reload Bonus of up to MYR1,600

Punters can claim the bonus if they have made at least four successful deposits since they have created their account
Gambling enthusiasts can take the reload bonus only once
Bonus funds have 5x turnover requirements
Draw, void, and bets placed at odds lower than 1.5 are excluded from bonus play
Bonus funds are valid for 5 days, while the turnover requirements should be met within 7 days
M88 Betting App Markets
Punters are bound to enjoy betting on the mobile variant of M88 because of the good range of sports they can place their bets on. Still, considering that M88 is a betting platform, which is oriented mainly towards the Asian market, it is of no surprise that the variety of the covered sports will not be as rich as with other betting platforms that cater to a wider user base.
When punters want to brush up their knowledge on the performance of the team or player they are about to bet on, they simply need to head over to the Results page, where they will find all the details they might need. Besides, there they will find in-depth information about the stadiums, referees, and the teams, among others.
That being said, there is quite a lot going on if gambling enthusiasts are taken with soccer because, as usual, this is the sport, which offers the greatest choice of markets. Punters might be impressed by the events they will see lines for, as while being out and about, they can bet on the World Cup, UEFA Championship, and the domestic competitions in Brazil, Norway, Austria, England, France, Argentina, Germany, and many more.
Soccer fans will have plenty of options to choose between, and they might be happy to hear is that M88 offers a broad number of early market options.
Another sport, which enjoys great coverage at M88 is American football, and the best thing about the mobile apps is that they allow punters to bet even on the NCAAF. Tennis is another of the most chosen sports by users of the betting apps, and the competitions the bookie provides lines for include the ITF, Challenger, and US Open, to name a few. With the latter competition, punters can decide if they want to bet on US Open Doubles, US Open Women, or US Open Men.
Users of the bookie who are not interested in the above-mentioned sports will have plenty of other options to choose between, including baseball, badminton, cricket, volleyball, boxing, handball, and table tennis, among others.
Live betting
Live betting is among the must-have options for bookies these days, and M88 has seen to it that mobile users will have a slew of such options to choose between. If live betting is what you have on your mind, you need to decide if betting on soccer, tennis, volleyball, baseball, basketball, cricket, beach volleyball, or table tennis is what you will enjoy most.
The mobile apps hit the spot also when the supported bet types go, and depending on the sport gambling enthusiasts are keen on, they might be given a choice from placing over/under bets, go for handicap betting, 1×2 bets, spread betting, place outright bets, and others.
When betting on soccer and basketball, for example, punters will be offered the chance to go for half and full-time betting.
M88 App Markets
Soccer
Basketball
Baseball
Volleyball
Darts
Cricket
American football
Tennis
Badminton
Ice Hockey
Table Tennis
Rugby
Golf
Handball
Cycling
E-sports
Mix parlay
M88 Betting App Banking
As soon as punters start using one of the dedicated apps, they will immediately notice that the audience M88 is aiming for is the Asian one, and which explains why the currencies this betting site works with include MYR, CNY, THB, VND, and IDR.
With more of an approach towards punters from Asia, it is easy to see why M88's cashier facilitates transactions through regionally specific banking solutions, and not the standard set of prepaid vouchers, digital wallets, and online banking services, among others.
Yet, residents of the countries M88 is oriented to will be more than familiar with the deposit and cashout methods the bookie accepts as what they will get to see are online banking services and local bank transfers. One of the strengths of the bookie is that all payment-related information is readily accessible.
Deposit
Punters who are about to join M88 can check the list of the accepted deposit and cashout methods in advance, and what is even better is that they can sift the payment processors based on the currency they are about to use.
Sports bettors who prefer to set up their account in MYR can deposit funds using Paytrust, quick transfer, or NinePay. With all these payment processors, the least deposit amount is MYR30, while the ceiling runs into MYR50,000.
Punters who access the betting apps from China and have picked CNY as a currency to set up their accounts in will have a wider range of deposit methods to decide between. The options the mobile cashier will show this time include the prepaid AstroPay cards, as well as mobile payment processors, the likes of QQPay, UnionPay, and Alipay. With AstroPay and the mobile payment services, the least deposit amount is CNY50, but in the first case, the ceiling on top-ins stands at CNY50,000, while in the second case, the upper limit runs at CNY3,000.
Going for this currency means that punters can manage their funds also through NinePay and quick transfer, and with these banking solutions, the transaction limits are CNY50-CNY300,000.
Users of the mobile apps can carry out their payments also in IDR, and when depositing, they can select from quick transfer, NinePay, Quickpay, and SuperPay. With the first two payment solutions, the limits sports bettors need to comply with run at IDR100,000 and IDR300,000,000. In the second case, the deposited amount can be anywhere between IDR100,000 and IDR200,000.
Payments to the mobile apps of M88 can be executed also through THB, and depending on whether punters prefer to use one of the online deposit methods or bank transfer, they will be allowed to upload a minimum of THB250 and up to THB500,000 or THB1,000,000, respectively.
The last currency the mobile cashier of the bookie works with is VND, and opting for it means that punters will be allowed to deposit funds through mobile payment services, bank transfers, and online payment services.
Depending on which option punters think will work best for them, they will be allowed to upload between VND100,000 and VND1,000,000. Mobile payments are the only exception, and the amount punters are allowed to upload to their balance can range between VND50 and VND3,000.
Withdrawal
It can safely be said that gambling aficionados want to make sure that they will have choices, no matter when it comes to the sports they can bet on or the banking solutions they can use to carry out their deposits and cashouts.
When sports bettors want to withdraw the winnings they have accumulated during their betting session on the go, they will not have so many options to choose between. No matter what currency punters have chosen to make use of when taking their winnings off the website of the bookie, they can do so only using bank transfer.
Gambling enthusiasts who prefer to carry out their payments in MYR can withdraw between MYR30 and MYR50,000. Those who would rather set up their accounts in CNY can request the withdrawal of amounts that range between CNY50 and CNY200,000. If the preferred currency is IDR, sports bettors will be allowed to request the withdrawal of amounts between IDR100,000 and IDR500,000,000.
Users of the mobile apps who want to execute their transactions in THB can cash out a minimum of THB250 and a maximum of THB230,000. Choosing VND as your preferred currency means that the amount you can get out of your balance can range between VND200 and VND300,000.
Say nothing of the fact that the wait times for cashout requested through bank transfer are normally the longest, which explains why the availability of a single cashout method might pose as an issue.
M88 App Banking
Method
Deposit
Withdrawal
Online deposit services
MYR30-MYR50,000; CNY50-CNY50,000; IDR100,000-IDR200,000,000; THB250-THB500,000; VND100,000-VND300,000; Instant
N/A
Bank Transfer
MYR30-MYR50,000; CNY50-CNY300,000; IDR100,000-IDR300,000,000; THB250-THB1,000,000; VND100,000-VNDF300,000; Instant
MYR30-MYR50,000; CNY50-CNY200,00; IDR100,000-IDR500,000,000; THB250-THB230,000; VND200,000-VND300,000; 2 hours pending period and up to three working days
Mobile payments
CNY50-CNY3,000; VND50-VND3,000; Instant
N/A
Cash card
CNY50-CNY50,000; Instant
N/A
M88 Betting App Security
The lack of security measures or proper regulations of the sportsbook punters are about to start using the services of can undoubtedly dampen their enthusiasm to go ahead with the registration. Considering that M88 is owned and managed by a company of such standing, punters should not lose sleep about the trustworthiness of the operator.
As we mentioned already, M88 is a sports betting platform, which accommodates gambling enthusiasts from the Asian region, and because of this, it is licensed and regulated in Vanuatu. The interactive gambling services users of M88 are presented with are provided by MG Universal Link Limited.
In order for punters to gauge the performance of the operator, they should also take a closer look at the safety measures it has taken to keep the sensitive information of its users confidential. While using the desktop variant of M88 or the dedicated apps, all information punters will be required to reveal will be heavily protected using up-to-the-minute encryption technology, thus securing themselves against the attempts of third parties to misuse the exposed data.
M88 also attaches weight to responsible gaming, and has provided a checklist sports bettors can use to determine if they can keep their betting session in check.
M88 terms of use
As far as the terms of use go, sports bettors can access M88 and place real-money bets on the different platforms only if they are not residents of Singapore, the USA, Taiwan, France, Hong Kong, the UK, Singapore, Philippines, Martinique, Guadeloupe, and Guyana. If you are less than 18 years old or any other legal age, your attempts to create an account will be thwarted.
M88 App Security
Passcode
No
FaceID
No
Two-Factor Authentication
No
M88 Betting App Customer Support
If the circumstances call for speaking with the representatives of M88, gambling enthusiasts can have the full confidence that the well-behaved agents will help along with your issues in a timely manner.
As likely as not, punters will be comfortable with the level of the customer support as they will be presented with different channels of communication to use based on the country they live in. In spite of the fact that the live chat facility can be used by all members of the bookie, to get assistance in Vietnamese, punters need to forward their questions to viet_cs@m88.com.
Gambling enthusiasts from Thailand and Malaysia should get in touch with the support hosts at help@m88.com and thai_cs@m88.com. It should be noted that punters from Thailand can contact the help desk of M88 via phone, and the number they need to dial is +44-207-048-2246. Sports bettors from China and Indonesia can address their queries at customerservice@m88asia.com and indo_cs@m88.com, respectively.
We used the live chat facility several times, and we are happy to report that the support hosts were friendly and helped us with the issues we experienced. The quick response times of the live chat are also a great strength, and we were not left to wait around for an agent to join the conversation for more than just a few minutes.
On top of this, there is a fairly comprehensive FAQ page, where users of the bookie will find more information about their payments, the mobile apps, the casino, and their accounts.
M88 App Support
Phone
44-207-048-2246 for users from Thailand
Live chat
Yes
Email
help@m88.com
M88 Betting App Verdict
Registering for an account at M88 goes with a number of benefits, and first and foremost, gambling enthusiasts can decide between a sportsbook, casino, and playing the lottery.
The operator has covered much ground also when sports betting is concerned, as punters will find lines for sports and competitions that have acquired worldwide popularity, as well as such that are best-known in the Asian region. Say nothing of the fact that the full roster of events and features is accessible also when punters are out and about through the fast-performing dedicated apps M88 has introduced.
The available bonus deals and the supported payment solutions and currencies are also designed with a strong focus on the Asian market, which is to say that punters will only be able to get a full M88 experience if they are residents of this locale.