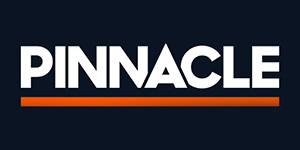 Sports betting fans can expect to have a great time if they decide to join Pinnacle as they will be able to choose from some of the best odds on top sporting events. Pinnacle is extremely popular among betting aficionados since it provides numerous betting markets and very competitive odds.
When you are outdoors but you still want to bet on your favorite sports, you can simply try the mobile version of Pinnacle. As long as you have a stable Internet connection, you can enjoy the Pinnacle experience on any handheld device.

The sportsbook has decided that better odds are much more appreciated than promotional offers. This is why instead of offering bonuses and free bets that come with wagering requirements that often can be hard to meet, Pinnacle is focusing on providing extremely low margins.
Pinnacle Betting App Features
Although there is no dedicated Pinnacle app for placing bets, there is a Pinnacle Live Scores app available both in the Google Play Store and Apple's App Store. It will allow you to keep track of your favorite sporting events, teams, and players. You can choose to receive in-depth stats on key players and leagues that you are interested in.
If you want to place bets on the go, you can head to the mobile-compatible website of Pinnacle. Make sure that your device has enough battery life and your Internet connection is stable. This will be enough to load the sportsbook via the browser app on your device.
You can choose from a vast variety of betting markets even when you bet on the go. The mobile version of Pinnacle also supports Live Betting that can easily be accessed via the Live Centre of the mobile sportsbook. It shows all events that are currently played and allows punters to bet on them as they happen.
Easily control betting
The best part about the mobile experience at Pinnacle is that you will be able to easily control your betting experience. If you still have not joined Pinnacle, you will be able to do that via the mobile version of the sportsbook in just a few simple steps. Meanwhile, if you are an existing Pinnacle member, you can simply log into your account and continue with your betting where you have previously left off.
You can easily change the settings of the mobile sportsbook and pick the language of the bookmaker, the odds format, and even the type of odds that are shown to you. All of that will be available with a single tap on the menu button at the top left corner of the screen.
Pinnacle App Features
Available on
Android/iOS/browser
Market limitations
No
Banking limitations
No
Languages
Czech, German, English, Spanish, Finnish, French, Italian, Japanese, Korean, Norwegian, Portuguese, Polish, Russian, Swedish, Chinese
Supported devices
Apple iPhone 12, Apple iPhone 11, Apple iPhone XS, Apple iPhone XR, Apple iPhone X, Apple iPhone 8, Apple iPhone 7, Apple iPad, Huawei Y5, Huawei Y6, Huawei Y7, Huawei nova, Huawei P10, Huawei P20, Huawei P30, Infinix S4, Infinix Smart 5, Infinix Smart 6, Infinix Hot 7, Infinix Hot 8, itel A16, itel A33, itel A56, Nokia 2.1, Nokia 2.2, Nokia C1, OPPO A3s, OPPO A5s, OPPO A1K, Safaricom NEON RAY, Samsung Galaxy A01, Samsung Galaxy A10, Samsung Galaxy A10s, Samsung Galaxy A11, Samsung Galaxy A20, Samsung Galaxy A21s, Samsung Galaxy A30, Samsung Galaxy A40, Samsung Galaxy A50, Samsung Galaxy A51, Samsung Galaxy A70, Samsung Galaxy A71, Samsung Galaxy Grand, Samsung Galaxy J5, Samsung Galaxy J7, Samsung Galaxy S7, Samsung Galaxy S8, Samsung Galaxy S9, Samsung Galaxy S10, Samsung Galaxy S20, Samsung Galaxy J2, Samsung Galaxy J4, Samsung Galaxy Note8, Samsung Galaxy Note9, Samsung Galaxy Note10+, Tecno Pop 2, Tecno Pop 3, Tecno Camon 11, Tecno Camon 12, Tecno Camon 13, Tecno Camon 14, Tecno Camon 15, Tecno F1, Tecno K7, Tecno Spark 2, Tecno Spark 3, Tecno Spark 4, Tecno Spark 5, Tecno Pouvoir 2, Tecno Pouvoir 3, Vodafone 100, Vodafone Smart Kicka 4, Xiaomi Redmi Note 7, Xiaomi Redmi Note 8, Xiaomi Redmi Note 9
Pinnacle Betting App Bonuses
Pinnacle has taken a different approach to keep its members entertained and it does not offer the typical betting promotions. If you are a long-time bettor, then you probably know that many punters find a better value in betting exchanges than in sportsbooks. While this can be true in many cases, Pinnacle is not your typical bookmaker as it strives to offer better value odds than other sportsbooks and even betting exchanges.
Pinnacle is well-known for having the lowest margins online and the highest limits across numerous sportsbooks. If you are serious about betting, the amount you are allowed to place on a bet is also important. While most sportsbooks and betting exchanges set up limits on wagers, Pinnacle does not limit its customers. Thanks to the re-bet feature, Pinnacle also allows its patrons to place another high-limit bet just a few seconds after they have made their previous bet.
As you can see, Pinnacle concentrates on providing the highest odds value to its members rather than offering promotions that often may not lead to good profits. Some punters may not appreciate the lack of offers but there are plenty of bettors that prefer a better value of odds to different sportsbook promotions.
Pinnacle App Bonuses
Bonus
Key terms
N/A
N/A
Pinnacle Betting App Markets
If you switch to the mobile version of Pinnacle, you will still have plenty of betting markets to choose from. No matter which sport is your favorite, chances are you will find the best odds on various major sporting events. If you prefer a specific sport, you will also have the chance to mark it as your favorite and quickly see the odds only for the events you are interested in.
If you are interested in the top sports that offer the most betting options, you can start by checking the betting markets for soccer. Some of the biggest leagues that are covered include Bundesliga, Champions League, La Liga, Premier League, and Serie A. This being said, you can choose to view the odds for events of plenty of other soccer leagues.
The betting markets that are usually covered for soccer events include Money Line, Handicap, Total, and Team Total for the main game and the first half. You can also find options like Bookings, Corners, and Outrights.
eSports
Another popular sport at Pinnacle is Esports, offering more than 300 betting lines for fans of League of Legends, Counter-Strike: Global Offensive, and Dota 2. You can also find odds on other global tournaments and games that are popular among esports fans. Money Line is the typical type of bet that you can place on the different esports covered by Pinnacle.
Basketball
Basketball is also among the top sports covered by the sportsbook and the odds on major basketball events can also easily be seen on the mobile version of Pinnacle. The sportsbook offers the best odds on major basketball leagues like the Euroleague, NBA, and NCAA. The betting types you can find on basketball games include Handicap, Money Line, Total, and Team Total on the main game or the first half of the game. Other basketball betting markets include Mone Wins in Tourney, Tourney Winner, Seed Props, Sweet Sixteen, and many more.
In addition to a wide range of other sports, the mobile version of Pinnacle also offers in-play betting. It allows punters to follow events as they happen and place their bets in real time as the games are played. This is a fun betting option that many punters may enjoy even when they are on the move.
Pinnacle App Markets
Alpine Skiing
Aussie Rules
Baseball
Basketball
Biathlon
Boxing
Cricket
Cycling
Entertainment
Esports
Football
Formula 1
Golf
Handball
Hockey
MMA
Politics
Rugby League
Rugby Union
Snooker
Soccer
Tennis
Volleyball
Pinnacle Betting App Banking
If you need to boost your betting balance, you will be able to easily handle your payments on the go. Since the bookmaker welcomes punters from different parts of the world, it supports payments in various currencies. When you open your Pinnacle account, you will be able to set it up in AUD, CAD, EUR, HKD, USD, CNY, JPY, SEK, NOK, NZD, MXN, MYR, THB, RUB, or CZK. While most withdrawal methods will impose a fee, Pinnacle allows its members one fee-free cashout transaction once every 30 days.
Credit/Debit card
One of the easiest ways to top up your Pinnacle account is via a credit/debit card by Visa or Mastercard. This method allows instant deposits between €20 and €5,000 and the minimum required for withdrawals is €20. In addition to being processed instantly, deposits via Visa and Mastercard do not incur any surcharges. As for withdrawals via this method, punters will have to pay a fee of €12 and it may take up to 5 days to receive their winnings. Alternatively, members of Pinnacle can also use an AstroPay card for their payments that will allow an even lower deposit and withdrawal minimum of €10.
E-wallets
E-wallets are also a popular payment solution that can be used by members of the sportsbook. Services like Skrill, Neteller, ecoPayz, Pay4Fun, and WebMoney. The minimum you can deposit via e-wallets is €10 and you will not be charged a fee for this type of transaction. The least amount you can withdraw via WebMoney is €12, while the rest of the digital wallet services will allow you to cash out as little as €10. After the sportsbook approves the transaction, withdrawals via e-wallets are processed instantly or within a few hours.
Prepaid cards
Prepaid cards and vouchers are also supported at Pinnacle, with services like Paysafecard, Neosurf, Oxxo, Multibanco, and Boleto allow punters from different countries to instantly deposit into their sportsbook accounts and handle their money in a secure manner. The minimum amount that can be deposited via such services is €10 but unfortunately, punters need to look for alternative methods for their withdrawals.
Sofort and Trustly
Members of Pinnacle will also have the chance to resort to services like Sofort and Trustly for their deposits at the sportsbook. This banking method is extremely secure, allowing you to handle your Pinnacle deposits without exposing any sensitive information. Both services allow instant deposits that start at €10 and incur no fees. Trustly can also be used for withdrawals that are also processed extremely fast and allow punters to cash out as little as €10. This service also imposes a withdrawal fee of €12.
Bank transfers
Instant banking and bank transfers are also among the options one could utilize for their deposits and withdrawals in Pinnacle. These options, however, require higher deposit minimums of €50 for instant banking and €100 for bank transfers. Meanwhile, the minimum that can be withdrawn via instant banking and bank transfers is respectively €50 and €20. Both of these methods impose a €12 fee on withdrawals and the processing time for instant banking may take up to 2 days, while bank transfers may take up to 10 business days.
Pinnacle App Banking
Method
Deposit
Withdrawal
Visa
€20 min, instant
€20 min, up to 5 days
Mastercard
€20 min, instant
€20 min, up to 5 days
AstroPay Card
€10 min, instant
€10 min, up to 5 days
Skrill
€10 min, instant
€10 min, up to 24 hours
Neteller
€10 min, instant
€10 min, up to 24 hours
ecoPayz
€10 min, instant
€10 min, up to 24 hours
Pay4Fun
€10 min, instant
€10 min, up to 24 hours
WebMoney
€10 min, instant
€12 min, up to 24 hours
Paysafecard
€10 min, instant
N/A
Neosurf
€10 min, instant
N/A
Oxxo
€10 min, instant
N/A
Multibanco
€10 min, instant
N/A
Boleto
€10 min, instant
N/A
Sofort
€10 min, instant
N/A
Trustly
€10 min, instant
€10, up to 24 hours
Instant Banking
€50 min, instant
€50 min, up to 2 days
Bank Transfer
€100 min, instant
€20 min, up to 10 days
Pinnacle Betting App Security
Whenever you are betting on the go, you should still be sure that your personal information and money are properly protected. While the data that you share with Pinnacle is stored so your overall betting experience can be improved, you do not have to worry about your safety. The sportsbook is utilizing different security measures to make sure that no unauthorized third parties will have access to the information that you share.
Pinnacle is operated by Impyrial Holdings Ltd which is a subsidiary of Ragnarok Corporation N.V. To offer its services to its members, the sportsbook is licensed by the government of Curacao. You can check the validity of the license by tapping on the Curacao e-gaming license logo which can be seen on the bottom part of the home page of Pinnacle.
To be able to join the sportsbook, you will have to be at least 18 years of age. In addition to the age restriction, you will also not be able to join the bookmaker if you reside in a country with strict laws that do not allow such activities. The list of restricted territories includes but is not limited to Australia, Germany, Denmark, Italy, Ireland, Poland, the Netherlands, Sweden, the United Kingdom, and the United States of America. We advise you to carefully check the laws within your jurisdiction before you join Pinnacle or start placing bets.
Pinnacle App Security
Passcode
No
FaceID
No
Two-factor authentication
No
Pinnacle Betting App Customer Support
If you are having any issues with your betting experience at the mobile version of Pinnacle, you can check the Help section of the sportsbook. It will provide detailed information on various topics that may help you solve any issue in no time. If you do not find the answers you were looking for, you can always contact the support team of Pinnacle. To do that, you can resort to the contact option that is easy to use even when you bet on the go.
The main way to contact the Pinnacle support agents and ask any questions about your betting experience is via email. If you head to the Contact Us section of the sportsbook, you will see a form that you can fill out and send your inquiries to the support team. You can also use the email address customerservice@pinnacle.com to send any questions that you may have. To be able to help you solve any issue, the Pinnacle representatives make sure to reply as fast as possible and you can send them an email at any time of the day, 7 days a week.
Pinnacle App Support
Phone
No
Live chat
No
Email
customerservice@pinnacle.com
Pinnacle Betting App Verdict
Pinnacle is a well-renowned sportsbook thanks to its low margins and high limits. This is one of the many reasons why so many punters enjoy betting with this bookmaker and decide to trust Pinnacle with their wagers. Conveniently enough, the sportsbook also has a fully-optimized mobile version that allows bettors to bet on their favorite sports at any time and place.
Even if you decide to use the mobile counterpart of Pinnacle, you will still enjoy a smooth betting experience, with the best odds across numerous other sportsbooks and even betting exchanges. While Pinnacle does not offer any sportsbook promotions, it makes sure to provide the highest value of odds to its patrons. This means that whether you bet on your smartphone or your personal computer, you can revel in a superb betting experience and enjoy some of the best odds online.