SpreadEx Mobile Sports Betting App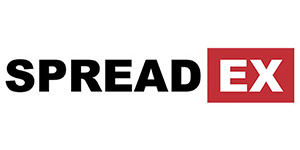 If you are looking for a different type of betting, you can head to SpreadEx which is a bookmaker that allows punters to choose between fixed odds and spread sports betting. The sportsbook offers competitive odds on top sporting events, allowing bettors to easily place their wager on their favorite sports.
While SpreadEx was founded as a financial trading company in 1999, a few years later, it also added online sports betting to the services it provides. To make sports betting even more accessible, SpreadEx also has a dedicated app for both Android and iOS users.

If you download the app on your handheld device, you have the chance to place your bets with just a few taps on the screen.
No matter where you go, you will have plenty of betting options to choose from
and make your sports betting adventure exciting and rewarding at any time and place.
SpreadEx Betting App Features
You will be able to download the SpreadEx sports betting app on your mobile device by accessing the official website of the broker. Alternatively, you can find the app either in Apple's App Store or in the Google Play Store, depending on the type of mobile device you are using.
You can make the most out of your mobile betting if you install the SpreadEx sports betting app on your device. You will be able to build your own football bets thanks to the Bet-Builder feature of the app. In addition to that, you will have the chance to follow different sporting events thanks to the Live Streaming feature of the SpreadEx app. It will come in handy when you want to watch different games as you are placing your bets on the go.
The sportsbook app of SpreadEx also offers in-play betting with 3 different cash out options. When you are placing your bet on events as they happen in real time, you can choose to make use of auto, one-click, or partial cash out.
Smooth Transition Between Spread Betting and Fixed Odds
Since SpreadEx is offering its members both spread betting and fixed odds betting, mobile bettors who are using the app will also have the chance to switch between the two types of sports betting. You can view the odds for the two types of betting and even switch between decimal and fractional odds format.
The SpreadEx app will provide pre-match football stats that can help you keep a track of the matches you are interested in. The stats can help you make the choice for your upcoming bets and enjoy a great betting experience even while betting on the go. You will also have the chance to follow different sporting events by loading the in-play match centers on the app.
SpreadEx App Features
Available on
Android/iOS/browser
Market limitations
No
Banking limitations
No
Languages
English
Supported devices
Apple iPhone 12, Apple iPhone 11, Apple iPhone XS, Apple iPhone XR, Apple iPhone X, Apple iPhone 8, Apple iPhone 7, Apple iPad, Huawei Y5, Huawei Y6, Huawei Y7, Huawei nova, Huawei P10, Huawei P20, Huawei P30, Infinix S4, Infinix Smart 5, Infinix Smart 6, Infinix Hot 7, Infinix Hot 8, itel A16, itel A33, itel A56, Nokia 2.1, Nokia 2.2, Nokia C1, OPPO A3s, OPPO A5s, OPPO A1K, Safaricom NEON RAY, Samsung Galaxy A01, Samsung Galaxy A10, Samsung Galaxy A10s, Samsung Galaxy A11, Samsung Galaxy A20, Samsung Galaxy A21s, Samsung Galaxy A30, Samsung Galaxy A40, Samsung Galaxy A50, Samsung Galaxy A51, Samsung Galaxy A70, Samsung Galaxy A71, Samsung Galaxy Grand, Samsung Galaxy J5, Samsung Galaxy J7, Samsung Galaxy S7, Samsung Galaxy S8, Samsung Galaxy S9, Samsung Galaxy S10, Samsung Galaxy S20, Samsung Galaxy J2, Samsung Galaxy J4, Samsung Galaxy Note8, Samsung Galaxy Note9, Samsung Galaxy Note10+, Tecno Pop 2, Tecno Pop 3, Tecno Camon 11, Tecno Camon 12, Tecno Camon 13, Tecno Camon 14, Tecno Camon 15, Tecno F1, Tecno K7, Tecno Spark 2, Tecno Spark 3, Tecno Spark 4, Tecno Spark 5, Tecno Pouvoir 2, Tecno Pouvoir 3, Vodafone 100, Vodafone Smart Kicka 4, Xiaomi Redmi Note 7, Xiaomi Redmi Note 8, Xiaomi Redmi Note 9
SpreadEx Betting App Bonuses
If you decide to use the SpreadEx app to bet on the go, you will be pleased to learn that the app offers the same generous promotions that can be found on the official website of the bookmaker. Whether you are a new member of the sportsbook or you have been placing bets with SpreadEx for a while, you will have great offers to choose from. What is more, SpreadEx offers special incentives that are exclusively available to app users. It should be noted that the offers available to punters may differ according to the country of their residence.
Some newcomers will have the opportunity to enjoy up to £25 in the form of free bets that can be used in the fixed odds section of the app. To be eligible to enjoy this offer, new sportsbook members will need to place a £25 bet at minimum odds of 1/2. This will make punters eligible to receive 5 free bets in 5 consecutive days. Each free bet will carry the value of £5 and newcomers will have 28 days after creating their account to redeem their free bets.
If newcomers stake a smaller amount, they will qualify for different amounts of free bets. If new sportsbook members bet between £5 and £9, they will enjoy one £5 free bet. Staking between £10 and £14 will qualify for 2 £5 free bets. If new patrons wager between £15 and £19, they can redeem 3 free bets of £5 each. Those who decide to wager between £20 and £24 as new members of SpreadEx, will enjoy 4 free bets of £5 each. The minimum odds of 1/2 still apply to smaller stakes.
£/€300 Cashback for New Sportsbook Members
New members of the sportsbook can also enjoy a £/€300 cashback in the 28 days after they have registered at SpreadEx. To be eligible to receive this offer, you will need to place qualifying sports spread bets. If you stake £/€300, your wager will be matched with a £/€300 cashback. This offer applies only to spread betting and you can see all qualifying markets in the terms and conditions of the offer. Some punters who stake £300 or more on spread betting will also have the chance to choose to receive an iPad instead of the cashback offer.
Make sure to regularly check the promotions of SpreadEx as you can often find free bets or spread-free betting offers on the mobile app. Such promotions allow regular bettors to have a wonderful betting time even when they place wagers on the go.
SpreadEx App Bonuses
Bonus
Key terms
Free Bets up to £25
free bets available only on fixed odds betting, first deposit of £25 required, min odds of 1/2, qualifying bets award 5x£5 free bets, free bets are credited in 5 consecutive days, offer can be redeemed within 28 days after registration
£/€300 cashback
available to new members, cashback offered on qualifying sports spread bets, cashback is received in the 28 days after registering, a £/€300 wager is required to receive matching cashback bonus
Refer a Friend
the referred friend must provide your full name and postcode, referred punter must place 5 qualifying sports spread bets of at least £2, referred friend has 28 days to complete the wagering, referring punter can receive a £100 Total Goals free bet, any losses from the Total Goals football spread bet are refunded
SpreadEx Betting App Markets
To make betting on the go as fun as possible, the SpreadEx app is offering competitive odds on various sporting events. Not only will you be able to choose between various betting options, but you will also have the chance to switch between fixed odds betting and spread betting.
One of the top betting markets covered by SpreadEx is football, which comes as no surprise as this is the favorite sport of numerous punters and sports fans. As a member of SpreadEx, you will be able to bet on various leagues such as the World Cup, Premier League, International Friendlies, UEFA, La Liga, and many more.
If you are interested in spread betting, you will be able to choose from betting options like Supremacy, Total Goals, Shirt Numbers, Bookings, Corners, Match Performance, and many more. Meanwhile, the fixed odds for football events include options like Match Odds, Over/Under, Draw No Bet, Both Teams To Score, Half Time Results, and other options many would appreciate.
Cricket is another popular betting market among SpreadEx members who can also choose between spread betting and fixed odds. The cricket bets include odds on the Test Match, Twenty20 International, IPL, Emirates T10 LEagues, and the Marsh One-Day Cup. The spread betting options include Team Wins Match, CKT Supremacy, 25:10, and Innings Runs. Meanwhile, the fixed odds include options like Match Odds and Draw No Bet.
In-Play Betting in the SpreadEx App
In addition to numerous other sports that offer both fixed odds and spread betting, the SpreadEx app also provides in-play betting. It will allow you to bet on different major sporting events as they happen in real time. You can stream games and also choose between spread betting and fixed odds for the sports you enjoy.
SpreadEx App Markets
Horse Racing
Football
Australian Rules
Baseball
Basketball
Boxing
Cricket
cycling
Darts
Golf
Greyhounds
Handball
Ice Hockey
Motor Racing
Politics
Rugby League
Rugby Union
Snooker
Table Tennis
Tennis
Virtual Sports
Volleyball
E-sports
SpreadEx Betting App Banking
If you have downloaded the SpreadEx app on your device, you will be able to easily manage your bankroll on the go. Keep in mind, however, that you will first need to save your card details online by visiting the official website of the sportsbook. As SpreadEx caters to British and other European punters, the bookmaker supports payments in GBP and EUR.
The minimum amount you can deposit at your SpreadEx account is only £/€1, while the least amount you can request to withdraw is £/€50. Keep in mind that you may be charged a fee of £1 for any deposits that are below £50. Although the number of supported payment solutions is not that high, all of them can be used for both your deposits and withdrawals on the SpreadEx app.
It is possible to start betting at SpreadEx without depositing any funds into your account. This can happen by opening a credit account that will allow you to place wagers right away. It should be noted that some payment solutions may not be available to punters from certain countries.
Bank Cards
While SpreadEx supports payments via both credit and debit cards by Visa and Mastercard, UK punters will be allowed to use only debit cards. This restriction is the result of the UK Gambling Commission's ban on gambling-related transactions carried out via credit cards. Cards enable bettors to instantly top up their accounts and withdrawals via this method are typically processed within 2 to 5 business days.
Bank Transfers
Members of the sportsbook will also be able to use bank transfers for their payments at SpreadEx. While bank transfers can help you manage your funds in a secure way, transactions may take up to 2 days to be processed.
Alternative Methods
Alternative methods that can be used for your payments at Spread Ex include cheques and Direct Debits. When you are trying to top up your account via a cheque, make sure to issue the payment to Spreadex Ltd. For your Direct Debit payments, you can fill out a form that will be available when you initiate the deposit. Alternatively, you can also contact the support team of SpreadEx via a phone call and set up your Direct Debit account. Statements are leased every Tuesday and any amount you have used credit for will be collected. Meanwhile, you can also choose any of your SpreadEx funds to be credited to the Direct Debit account you have set up.
SpreadEx App Banking
Method
Deposit
Withdrawal
Visa
£/€1 min, instant
£/€50 min, 2-5 days
Mastercard
£/€1 min, instant
£/€50 min, 2-5 days
Bank Transfer
£/€1 min, 2 days
£/€50 min, 2 days
Cheque
£/€1 min, instant
£/€50 min, 2-5 days
Direct Deposit
£/€1 min, every Tuesday
£/€50 min, every Tuesday
SpreadEx Betting App Security
When you decide to dive into sports betting on the SpreadEx app, you can be sure that you will be properly protected. To ensure better security, the app offers its users to sign into their accounts via Face ID, Touch ID, or PIN. Such features ensure that no one else but the owner of the smart device will be able to log into their SpreadEx account and start betting on the go.
You will be able to make the most out of your time on the app, without having to worry about your personal details and funds. Any type of information that is shared between you and the sports betting app will be protected via enterprise-class technology and tools. While SpreadEx is using the information that you share to offer better services, no unauthorized individuals will have access to your personal and banking information.
Since SpreadEx is an avid advocate of responsible gambling, it provides different tools that may help vulnerable bettors take control over their betting. The sportsbook provides self-exclusion measures, a time-out option, as well as betting and deposit limits. In addition to that, only individuals who are at least 18 years of age will be allowed to join SpreadEx and bet on the sports betting app.
The company that owns and operates the betting website and app is Spreadex Ltd. To be able to offer spread betting, the operator is regulated by the Financial Conduct Authority. Meanwhile, SpreadEx can offer fixed odds sports betting thanks to a license issued by the UK Gambling Commission.
Keep in mind that you will be able to bet with SpreadEx only if the laws within your jurisdiction allow that. The list of restricted countries includes but is not limited to Australia, Austria, Canada, China, Denmark, Finland, France, Gibraltar, Hong Kong, Italy, the Netherlands, Spain, Sweden, the United States of America.
SpreadEx App Security
Passcode
Yes
FaceID
Yes
Two-factor authentication
No
SpreadEx Betting App Customer Support
If you need help with your mobile betting experience, you can check the Help section of the SpreadEx app. It will provide more information on different topics that may concern you. Whether you want to learn more about your payments, the sportsbook promotions, or the safety measures that are taken to protect you, the Help page of the app provides more details on these and other key topics.
Bettors who have unanswered questions can turn to the customer support team of the sportsbook. The fastest way to reach the SpreadEx representatives is via the Live Chat feature of the app
SpreadEx App Support
Phone
+44 1727 895 090
Live chat
Yes
Email
info@spreadex.com, sports@spreadex.com
SpreadEx Betting App Verdict
SpreadEx offers its members a different type of betting experience that can easily be enjoyed on the go. Thanks to a dedicated Android and iOS app, SpreadEx allows punters to easily bet on their favorite sports with just a few taps on the screen. Members of the sportsbook will be able to switch between spread betting and fixed odds betting.
Those who have installed the app will be able to handle their bankroll even when they are not in the comfort of their homes. Since in-app payments are easy to control and extremely safe, you can always be ready for your next betting session. In the meantime, you can also check the exclusive offers that SpreadEx is offering its new and regular members.