Stake Mobile Sports Betting App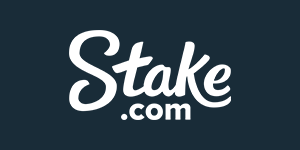 If you are down to bet at Stake, you can enjoy a different, yet very convenient betting experience. This sportsbook is specifically dedicated to those who use cryptocurrencies for their online purchases and payments. Now, bettors can also easily top up their Stake accounts via their preferred cryptocurrency and place bets on numerous popular sporting events.
Not only is the betting website up-to-date with the latest innovations in the crypto world, but it also makes sure it is compatible with different mobile devices to allow smooth betting on the go. Thanks to a fully-optimized mobile version, Stake can be easily loaded on almost any smart device. This way it allows punters to place bets with just a few taps on the screen.
While there is no dedicated app to install on your phone or tablet, you can still enjoy an easy, fun, and safe mobile experience at Stake. What is more, the sportsbook will allow its members to easily handle their funds via some of the most popular cryptocurrencies. As many find it easier and faster to bet on their phone, having the freedom to also handle your money via a smart device is just another advantage that mobile members of Stake can enjoy.
Stake Betting App Features
Being a crypto sportsbook means that you will be able to use Bitcoin, Ethereum, Litecoin, and various other popular crypto coins for your wagers at Stake. This is also very true for mobile punters who have switched to the mobile version of the bookmaker. Even though the prices can be viewed in different crypto coins, however, you can also select to view prices in a fiat currency of your choice. Keep in mind, however, that all bets and transactions will still be settled in a crypto equivalent.
Even though there is no dedicated app to install on your device, you can easily access the mobile version of Stake. All you will need is a stable Internet connection and the browser app on your mobile device. As soon as you load the official website of the bookmaker, you can log into your account or create your profile if you still have not joined Stake.
Various Odds Formats for Every Type of Bettor
When we talk about odds on sporting events, we cannot neglect the very convenient feature that will allow punters to view the odds in the format they prefer the most. While many sportsbooks support only three or even fewer formats, Stake will allow its users to view lines in a Decimal, American, Fractional, Indonesian, Hong Kong, or Malaysian format.
You will notice that the design of the mobile version is very similar to the desktop one but allows easier navigation on a smaller screen. The user-friendly layout of the mobile sportsbook will allow you to quickly make bets, open your betslip, and handle your wagers in a few simple steps.
Stake App Features
Available on
Browser
Market limitations
No
Banking limitations
No
Languages
English, German, Spanish, French, Indonesian, Japanese, Korean, Polish, Portuguese, Filipino, Russian, Turkish
Supported Devices
Apple iPhone 12, Apple iPhone 11, Apple iPhone XS, Apple iPhone XR, Apple iPhone X, Apple iPhone 8, Apple iPhone 7, Apple iPad, Huawei Y5, Huawei Y6, Huawei Y7, Huawei nova, Huawei P10, Huawei P20, Huawei P30, Infinix S4, Infinix Smart 5, Infinix Smart 6, Infinix Hot 7, Infinix Hot 8, itel A16, itel A33, itel A56, Nokia 2.1, Nokia 2.2, Nokia C1, OPPO A3s, OPPO A5s, OPPO A1K, Safaricom NEON RAY, Samsung Galaxy A01, Samsung Galaxy A10, Samsung Galaxy A10s, Samsung Galaxy A11, Samsung Galaxy A20, Samsung Galaxy A21s, Samsung Galaxy A30, Samsung Galaxy A40, Samsung Galaxy A50, Samsung Galaxy A51, Samsung Galaxy A70, Samsung Galaxy A71, Samsung Galaxy Grand, Samsung Galaxy J5, Samsung Galaxy J7, Samsung Galaxy S7, Samsung Galaxy S8, Samsung Galaxy S9, Samsung Galaxy S10, Samsung Galaxy S20, Samsung Galaxy J2, Samsung Galaxy J4, Samsung Galaxy Note8, Samsung Galaxy Note9, Samsung Galaxy Note10+, Tecno Pop 2, Tecno Pop 3, Tecno Camon 11, Tecno Camon 12, Tecno Camon 13, Tecno Camon 14, Tecno Camon 15, Tecno F1, Tecno K7, Tecno Spark 2, Tecno Spark 3, Tecno Spark 4, Tecno Spark 5, Tecno Pouvoir 2, Tecno Pouvoir 3, Vodafone 100, Vodafone Smart Kicka 4, Xiaomi Redmi Note 7, Xiaomi Redmi Note 8, Xiaomi Redmi Note 9
Stake Betting App Bonuses
As a member of Stake, you will constantly have access to a wide range of promotions that are constantly updated. The mobile-based version of the sportsbook will offer the same variety of offers that will be suitable for fans of different sports. Whether you are patiently waiting for the new NFL season, you follow up-close UFC matches, or you enjoy any other major sporting event, chances are, Stake will offer a promotion that will help you for your bets.
You will be able to make the most of your experience at Stake, especially thanks to its various promotions related to its main sponsor Watford F.C. One of these special offers will pay every Watford bet if the team scores the first goal in any EPL match. Only pre-match single bets apply, with only 1×2 markets qualifying for this promotion.
The minimum qualifying bet that punters must make is $5. The maximum amount that punters can win is capped at $100. The award is paid whenever Watford scores the first goal in any EPL match and fails to win.
Giveaways and Races for Regular Bettors
Those who bet regularly can increase their winning chances in Stake's giveaway events and races. For every bet you place on Stake, you will advance in the daily $10,000 race and advance before other racers. The bets that you place with the sportsbook will also help you earn tickets for the Weekly $50k Giveaway of Stake. The more tickets you win, the bigger the chances of winning the big prize are. Every $1,000 wagered will earn you one ticket for the Weekly Giveaway.
Stake App Bonuses
Bonus
Key Terms
Stake x Watford F.C. First Goal Payout
Min bet $5, max payout (plus stake back) up to $100, pre-match single bets only, bets placed on 1×2 markets only, bets pay if Watford scores the first goal but fails to win
Stake's Weekly Ticket Giveaway
Only bettors who earn tickets participate in the draw, one ticket is won after betting $1,000, the promotion ends every week on Saturday, 2pm GMT, prize pool is distributed among 10 users, each receiving $5,000
Eddie's Weekend Guarantee Risk-Free Bet
Min bet $10, new bet chosen every week by Eddie, if bet does not win, all bets are refunded up to $50, only pre-match single bets qualify, offer applies only on first bets on the selection
UFC Money Back Special Split Decision Insurance
Min bet $5, only pre-match single bets on winner markets count, offer applies only on first qualifying bet, max money back $250, stake is won back if the selection loses by split decision
Stake Betting App Markets
As you load the mobile version of Stake, you will notice that you will still have the same number of betting markets to choose from. The bookmaker covers a large portion of the most popular sports that many punters enjoy, with various bet types allowing mobile bettors to fully enjoy their time at Stake.
Tennis is one of the top sports covered by Stake, with this section allowing punters to filter betlines by choosing Live & Upcoming events, Outrights, or all tennis events. You can find odds on games played on major tournaments such as ATP, WTA, Challenger, ITF Men, ITF Women, and many more.
Soccer is another popular sport among Stake's punters, with the mobile sportsbook offering competitive odds on soccer games from all over the world. Bettors have the chance to bet on major events from leagues such as World Cup Qualification, UEFA, AFC, CAF, International Friendlies, and many more. The types of bets that you will have the chance to make include Winner, Total, Next Goal, and Handicap.
Live Betting
You will be able to make the most of your experience at the mobile version of Stake as you will also have the chance to also make live bets. If you are interested in this type of betting, you can check the Live Events section that will reveal all games and matches that are currently played and will allow you to make live bets. The sports that allow such bets include tennis, soccer, basketball, table tennis, cricket, and electronic leagues.
In addition to the various sports covered by Stake, there are also unusual betting markets that allow you to bet on politics and entertainment shows. Punters can predict the results of the next UK general elections, bet on the next leader of a certain party, or bet on any upcoming major award shows, or any other popular entertainment event.
Stake App Markets
American Football
Athletics
Aussie Rules
Badminton
Baseball
Basketball
Biathlon
Boxing
Counter-Strike
Cricket
Cross-Country
Cycling
Darts
Dota 2
Electronic Leagues
Floorball
Formula 1
Futsal
Golf
Handball
Ice Hockey
League of Legends
MMA
Motorcycle Racing
Motorsports
Pesapallo
Politics & Entertainment
Rainbow Six
Rugby
Ski Jumping
Snooker
Soccer
Stock Car Racing
Table Tennis
Tennis
Volleyball
Waterpolo
Stake Betting App Banking
One of the things that make Stake stand out from other mobile sportsbooks is the opportunity to handle your bets using only crypto coins. Since cryptocurrencies have been deeply integrated into online payments in the last few years, Stake has also chosen to use them for betting on its platform. To ensure that different punters will be able to enjoy smooth transactions, Stake supports payments in BTC, ETH, LTC, DOGE, BCH, XRP, TRX, and EOS.
Two-Factor Authentication
To be able to make your deposits and initiate withdrawals on the go, you will need two-factor authentication (2FA). To enable your 2FA, you will need to enter a special code to the authenticator app on your device. Alternatively, you can scan a QR code that will be provided once you head to the Security section of your account. Once you acquire your 2FA code, you will be able to easily handle your future transactions at Stake.
Both deposits and withdrawals will be processed instantly whichever cryptocurrency you pick. Another great advantage of using cryptocurrencies is that you will not be charged any fees for your payments. You can also buy crypto coins on the Cashier section of Stake, using any popular fiat currency. The least amount you can convert into crypto coins is $/€30. The least amount you can withdraw may range but thanks to a MAX button, you will have the chance to withdraw all funds available in your balance.
Stake App Banking
Method
Deposit
Withdrawal
Bitcoin
equivalent of $/€30 min, instant
0.0005 min, instant
Bitcoin Cash
equivalent of $/€30 min, instant
0.04000000 min, instant
Ethereum
equivalent of $/€30 min, instant
0.01000000 min, instant
Litecoin
equivalent of $/€30 min, instant
0.10000000 min, instant
Dogecoin
equivalent of $/€30 min, instant
50.00000000 min, instant
Ripple
equivalent of $/€30 min, instant
30.00000000 min, instant
Tron
equivalent of $/€30 min, instant
250.00000000 min, instant
EOS
equivalent of $/€30 min, instant
2.00000000 min, instant
Stake Betting App Security
As you are handling your bets at Stake on the go, you should always make sure that any sensitive information you share will be properly protected. As mentioned earlier, to be able to initiate payments at Stake, you will first need to enable a 2FA code. Make sure to protect the token you are given by Stake as it will grant full access to your betting account.
The company that operates the sportsbook is Medium Rare N.V., which has obtained a license from the authorities in Curacao. To be able to join Stake and place bets on your favorite sporting events, you need to be at least 18 years of age. One of the best features of Stake is that it allows you to stay anonymous while betting with the sportsbook. This is why you can often see many of the users who participate in the daily and weekly races of Stake as 'hidden'. If you head to the Security section of your account, you can also choose to stay anonymous while participating in such events.
Stake's operator has been verified by the Crypto Gambling Foundation that ensures online gambling via cryptocurrencies is always fair and secure. You can see the logo of the Foundation on the footer part of Stake's webpage, ensuring this is a betting platform you can trust.
Since Stake is always promoting responsible gambling, it offers its customers several tools to help them control their betting experience. Whenever you feel like the fun factor of betting has been lost, you can take control of your Stake account. Punters can choose the self-exclusion option of Stake and stop betting with the sportsbook temporarily or permanently.
Stake App Security
Passcode
No
FaceID
No
Two-Factor Authentication
Yes
Stake Betting App Customer Support
While you are betting on the go, you might have questions about your experience, promotions, payments, or any other aspect of your time at Stake. To receive information about any topic related to your mobile bets, you can contact the support agents of Stake. If you are on the mobile version of Stake, you can head to your account and select the Live Support option.
This will open the support window that will allow you to instantly chat with one of the Stake agents. The usual reply time according to the sportsbook is within a few minutes. In addition to the Live Chat support, you can also check the information provided on several topics that often concern members of Stake. Thanks to a search bar, you can also enter keywords that can help you find articles related to the issue you might be experiencing.
If you do not feel like chatting and you have not found the information you need, you can also send any of your queries via email at support@stake.com. The support team of Stake will make sure to respond to your email as soon as possible.
Stake App Support
Phone
No
Live chat
Yes
Email
support@stake.com
Stake Betting App Verdict
Stake offers its patrons a superb betting experience, allowing punters to use some of the most popular cryptocurrencies for their transactions. The best part is that the sportsbook has a fully-optimized mobile version that can run smoothly on both Android and iOS devices. This will allow bettors who are on the move to quickly place bets on some of the top sporting events played across the world.
Even if you do not have a crypto wallet, you can easily convert fiat currencies into a cryptocurrency supported by Stake. Keep in mind that the sportsbook requires punters to enable a 2FA code to initiate deposits and withdrawals. This will add another protection layer to your transactions, including the ones you initiate on the go.