BetStars Sportsbook Review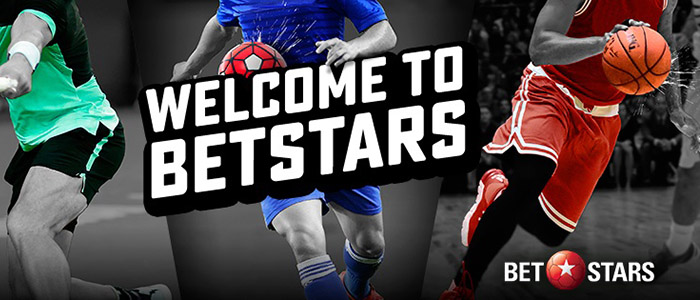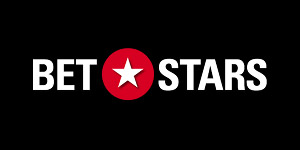 Although BetStars is one of the newcomers among the virtual sportsbooks, the gaming website has already managed to acquire a reputation of a top gambling destination. What is more, in September 2018, BetStars has made its first appearance for punters from the USA, and it has already started to gather momentum on these new territories.
BetStars is owned by The Stars Group, which is a name any self-respecting sports bettor should be familiar with. This is one of the most established such companies, and it boasts a long-lived history on the online gambling scene. Interestingly enough, the company stays behind the management of the industry-leading brand PokerStars too. Its brands have millions of registered users from territories all over the world, and BetStars is not an exception either.
Getting down to brass tacks, BetStars is the perfect destination for punters who are seeking to enjoy a veritable feast of sports, markets, and special features. Hardly, there is a major sporting event, which is not covered by the company, which is precisely what makes BetStars such an alluring gaming spot.
The promotional offers, along with the Star Account you will get are yet another of the highlights of the interactive sportsbook.
Betting Markets
Prospective customers of BetStars will undoubtedly appreciate that this virtual bookie hosts a nice variety of betting markets as its patrons will have the chance to punt on 13 of the most well-liked sports on a global scale. This might not be much of diversity, but punters can rest easy that the company will keep them covered, regardless of their preferences. In addition to this, they will have the chance to choose between making numerous stakes, which will undoubtedly spice their betting session up. Thus, their stay at the bookie will not only be truly exhilarating, but rewarding as well.
One of the things you will notice straight off is that at BetStars, there are numerous in-play betting markets. Thus, you will be able to cast your bet as the event progresses, which is a great option, especially if you want to check out how your sporting event of choice will pan out. In addition to this, punters will find a separate section, which is labeled Odds Boost. Under it, they will find enhanced odds on a broad variety of big games, which makes for more sizeable returns.
Soccer lovers are undoubtedly in for a treat at BetStars as the bookie offers odds on almost every competition one can think of. Some of the most popular options when it comes to soccer betting include The English Premier League, The World Cup, US Major League Soccer, UEFA Super Cup, The African Cup of Nations, and many more. One of the things bettors will undoubtedly appreciate is that they can check out which are the most popular competitions, and to sort them out according to the country where they are held. In addition to this, upon selecting an event, you will be able to check out the remaining time until its kickoff, the winning probability of each of the teams, the stadium where the event will be held, as well as its capacity. Bettors are provided with information about the manner in which the previous matches between the two playing teams have come off as well.
If you are a true American football devotee, you might be thrilled to bits to find out that you will not be left without options. BetStars facilitates betting on most of the major competitions under the sun as punters can wager on NCAA College Football, NFL, CFL, and Arena Football.
Baseball is yet another extremely exhilarating sport to watch and to punt on. That is the reason why its presence at BetStars should not be much of a surprise. The company allows its customers to make their bets on all events from the MLB, which is one of the oldest professional sports leagues in the United States.
Being one of the sports, which enjoy a staggering viewership, the place of basketball on BetStars's agenda is undoubtedly well-earned. When examining the covered events, bettors will see that they are allowed to punt on events under NBA and NCAA. What is more, they can cast stakes on NBA Rookie of the Year, which is an opportunity many basketball devotees might wish to give a try. The presence of this sport on BetStars's agenda should not surprise you since this is one of the most well-liked sports in the USA.
Patrons of BetStars cannot miss any of the upcoming events they are planning to bet on, thanks to the calendar which is at their disposal. Upon visiting this category, bettors will be able to examine all the sports events which will take place today, or in the next few days.
Promotions and Bonuses
If you are seeking to give your bankroll a boost, visiting the section dedicated to the promotional incentives is definitely a must. Prospective customers of the virtual sportsbook should contemplate examining the bonuses it runs as this is one of the best ways to get a flavor for the time they will have at BetStars. What will hit you, however, is that the bookmaker does not spare generosity as its customers can go for an impressive variety of promotions.
Risk-free Bet Bonus
New punters who have just signed up for an account can get a refund even if they have not managed to get off on the right foot. Thus, as long as you have made your first stake at BetStars, and it was a losing one, you will be offered a bonus of up to $500 from the get-go. It should be noted that this promotional incentive is at the disposal of new recruits of the casino who have already verified their accounts, and who have carried out the qualifying deposit.
Punters who wish to opt for the refund will be offered up to $500. It is important to note that so as to qualify for the promotion, your bet should be settled in no more than 90 days after you have cast it. As long as your bet slip comprises a couple of wagers, which satisfy all these criteria, a refund will be offered on the first settled wager. The period during which you should use your bonus funds is 7 days as otherwise, they will be voided.
Making bets via Round Robin, free spins, cash out, as well as voided funds will be considered ineligible for the promotional offer. Punters who are keen on taking advantage of the risk-free bet should refrain from loading their account via Neteller and Skrill as deposits via them will be ruled out from the new player bonus.
There are several requirements you should comply with also after your bonus funds have been credited to your balance. In the first place, bettors should make sure that their funds will be used solely on parlay and straight bets. In addition to this, they should not use them for making Round Robin and Spin & Bet wagers.
Weekly Bonus Club
Joining the Weekly Bonus Club is undoubtedly a good idea, especially if you wish to get more value for your real-money stakes. The perks this promotional offer grants are fabulous as punters can enjoy a maximum of two $5 free sports bets, which are accompanied by a $10-worth Poker Spin & Go ticket. But what is even better is that patrons of BetStars can make use of these prizes every week.
So as to opt for them, bettors should make stakes on any of the covered markets between Monday and Sunday. In the event that you have wagered up to $25, you will be offered $5 free sports bet. As long as during this period you have put on the line a total of $50, you will be rewarded two $5 free sports bets. Wagering more than $100, on the other hand, will bring you two $5-worth free sports bets, as well as a Spin & Go ticket, which is worth $10.
So as to qualify for these exclusive rewards, your stakes should be made at odds of at least -110. Both your free bets, as well as your Spin & Go ticket will be valid only for 7 days.
Aside from the promotional offers we already touched upon, patrons of BetStars will find numerous other special offers, which will allow them to boost their winnings or even to lock in their profit.
Banking
Punters from the USA can benefit from a broad-enough variety of swift and dependable payment solutions, which guarantees that their funds will be uploaded or withdrawn painlessly. What is even better is that the bookie will process their transactions at no cost and in a few ticks. The least amount bettors can transfer to the balance of their account is $10.
Debit and Credit Cards
If you are seeking a prompt and easy-to-use banking method, you should contemplate going for Visa or Mastercard. An undeniable benefit of managing your funds via your credit or debit card is that the processing times are really speedy, thus allowing you to go ahead with your real-money bets forthwith. What should be noted is that if you go for this payment method, you might have your credit or debit card declined. The reason why this might come about is that some banks have a policy against online gambling. Therefore, the best thing you can do is to contact them so as to make clear on their policy on the matter.
Unfortunately, punters will be compelled to look for an alternative for their withdrawals as such transactions are not supported by the above-mentioned cards.
Digital Wallets
If the security of your sensitive information is a top priority for you, you might be delighted to find out that at BetStars, you will be able to choose between several e-wallets. Digital wallets powered by Neteller, PayPal, and Skrill might turn out to be the best tool to top up your account. Unlike the aforementioned cards, which are available only for deposits, punters can go for these e-wallets also when they wish to initiate a withdrawal. Once again, the bare minimum for deposits via this payment method is $10.
Other Banking Methods
The list of the supported deposit methods is further supplemented by Instant eChecks. Thanks to this payment method, registered users of BetStars will be able to fund their accounts immediately and in a completely safe manner. Interestingly enough, these checks function in the same manner as their paper cousins, meaning that you are highly unlikely to hit a snag if you decide in their favor.
Making use of your PokerStars Play + Card is also an option when you wish to embark on your sports betting adventure at BetStars. So as to fund your card, you need to make use of your Mastercard or Visa-branded card. Once you have done so, you will be allowed to carry out instantaneous deposits. What might make you go for this payment method is that it is available for cashout too.
When it comes to some of the most preferred banking solutions among punters from the USA, PayNearMe is definitely on the list. This payment solution will allow you to upload funds into your real-money account conveniently and without linking your credit or debit card to it. Currently, payments via this banking solution are not possible in other places apart from the 7-Elevens stores in New Jersey.
Interestingly enough, patrons of BetStars can play for real money also if they go for Resort Casino Cage. This option will facilitate the transfer of funds from and to your real-money balance directly from the cashier cage, which is to be found at Resort Casino and Hotel. So as to wrap up the transactions, you need to specify the amount you would like to upload, to provide your driver's license or passport, the last four digits of your Social Security Number, as well as to give your account details. Once everything is set up, you will be notified via email.
Mobile Experience
Judging from the website of BetStars, it was designed with players' convenience into mind because of its ease of use. This can be inferred from the fact that gamblers who have a busy daily routine are allowed to gamble whenever and wherever they prefer. This is doable as BetStars has a website, which is entirely optimized for mobile use, meaning that it can be accessed via a myriad of handheld devices.
Getting access to the sportsbook is as easy as child's play also if you decide to give a go the apps, which are designed exclusively for iOS and Android-run devices. If your device runs on iOS, you simply need to head to the App Store, where you can download the app for free. Thus, gamblers from the USA will get access to all their favorite sports, and to all the bountiful promotions the bookie is home to. Best of all, the app runs seamlessly on iPad, iPhone, and iPod touch, but it should be noted that it requires iOS 9.0 or later.
If you possess an Android-run device, you will be allowed to download the app directly from BetStars's website. The download process takes only a couple of minutes, meaning that you will be able to start wagering forthwith. Alternatively, punters can get the app by visiting Google Play. Wagering on your favorite sports could not be easier via the app as all the major sports are conveniently displayed via icons.
Both of the apps will suit sports lovers from the USA to the ground as they boast unsurpassed functionality and ease of use. Punters should rest easy that this will undoubtedly make their stay at BetStars a smooth sailing, thus allowing them to make their stakes without fretting over any security or technical issues.
Licensing and Regulations
BetStars is operated by The Stars Group, and the company is allowed to provide online gambling services to punters from the USA, thanks to its license issued from the New Jersey Casino Control Commission. It is important to note that the virtual bookie will allow you to engage in online gambling only from the State of New Jersey because of the rigid federal limitations and prohibitions upon real-money gambling over the Internet.
In the event that you are found to be accessing the bookie outside the State of New Jersey, your access to BetStars will be discontinued straight off, regardless of the losses you might need to endure.
Punters should be aware that they need to go through a verification procedure of their account. So as to be able to gamble at BetStars, bettors need to be at least 21 years old or over, and they need to provide their social security number, name, date of birth, valid email, as well as their address.
The company goes out of its way so as to make sure that its patrons will not encounter any security issues during their stay at BetStars. The fact that one of the latest encryption technologies is in place speaks a lot in terms of the security of the collected and processed sensitive information.
BetStars is a strong proponent of responsible gambling and does not encourage underage sports betting. Upon visiting the Responsible Gambling page, bettors will be provided with information about the self-exclusion steps some of them might wish to take.
Customer Support
So as to be in tune with the experience you will enjoy while being at BetStars, you should check out the customer service the bookmaker offers too. In the event that you have already spent some time at BetStars and you have encountered an issue, which has to do with your account, with your bets, their settlement, or the promotional incentives, visiting the all-embracing FAQ page of the bookmaker might help you tackle your problems. Upon visiting the FAQ page, you will notice that there is a search bar, thanks to which punters will be able to find the preferred topics much easier.
Alternatively, some patrons of BetStars might wish to make use of the contact form, which is to be found under the Help section. So as to take advantage of it, they need to provide their email address, to pick the reason for their contact from the drop-down menu, as well as to describe it briefly. Once they have done this, they should expect to get a response via email in a timely manner.
If you would like to get rather personalized assistance, making use of the live-chat facility might satisfy your demands. Although it is slightly hard to find the live-chat button, the fact that you will be serviced promptly and in a professional manner will make up for this. The only thing you need to do is to pick the Sports department, and one of the operators will be with you in a matter of a few minutes. The good news is that the agents are equipped to answer all your questions in a professional manner, which is laudable. What is even better is that the dedicated customer team can be reached out around the clock, seven days a week.
Conclusion
BetStars is one of the bookies, which will undoubtedly attract the attention of punters who are based in the State of New Jersey. What makes BetStars such a nice gambling destination are the diverse betting options it boasts. No matter which sport or competition tickles your fancy most, you can rest easy that the bookie will keep you covered. In addition to this, sports bettors will enjoy a truly competitive odds, which is undoubtedly of paramount importance.
The promotional incentives remain one of BetStars's strongest points. During their stay at the web-based bookie, sports lovers are allowed to partake in an amazing number of promotional offers, which might turn out to be the right means to give your bankroll a build-up. Wagering on your preferred team, player, or competition while you are out and about is not a headache too, thanks to the apps Android and iOS users can take advantage of.