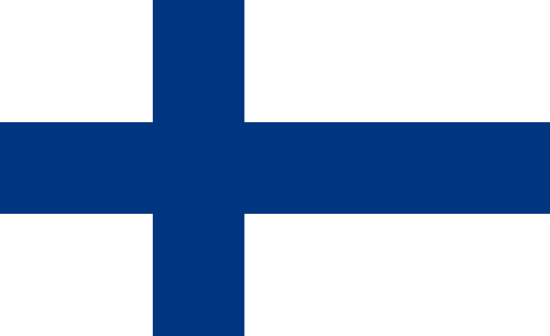 Finland was no stranger to gambling but the real development in the industry for it started with its introduction to slot machines. That introduction came from Germany and slot machines quickly spread across the country. However, it was not long before they began operating with unfair odds which forced the creation of a regulatory body. RAY (which stands for Rahaautomaattiyhdisty) was the name of the association that was responsible for the regulation of slot machines and soon after their production as well.
Along with RAY, the country had three main gambling bodies operating separately until 2015 when a merger into Veikkaus Oy was approved by the government of Finland. It did not begin until 2017 and is now successful. Veikkaus Oy is now the sole Finnish national betting agency, owned by the Finnish government.
Legality and Regulation of Sports Betting in Finland
The gambling situation in Finland has been criticized by the EU, however, the country is firm in its stance on gambling laws and regulations as the profits that come from that industry are then redistributed into he Ministry of Education and Culture, the Ministry of Social Affairs and Health, and the Ministry of Agriculture and Forestry. It is precisely because of this monopoly on gambling that the EU has continuously pressured Finland to change its policies, which have been called 'protectionist', however, the country's government refuses to.
It is definitely hard to argue with the fact that Finland's largest casino, Casino Helsinki, donates all of its profits to charity. Paf is another casino in Finland which also has the same policy. There is only a limited number of such casinos in the whole world and having two in the same country is quite the feat.
RAY was officially the sole official provider of online gambling for the mainland after the 2002 Act on Gaming in Finland. However, Paf (which stands for Penningautomatförening) is a separate system for the gambling activities of Finland's Aland Province and has also been in the online gambling industry since 1999, providing both online casinos and sportsbooks. Players preferred Paf to both RAY and Vikkaus because of better odds and prizes which forced the government to intervene again, allowing RAY and Paf to operate concurrently.
Key Sports Betting Laws
While it is strictly forbidden to advertise foreign online gambling operators, playing at an offshore online bookmaker will bring no harm to Finnish players. Most online betting sites accept players from Finland, however, it is wise to first make sure that the online sportsbook you have chosen is completely legitimate. Additionally, it is worth mentioning that matched betting in Finland is entirely legal.
Simply put, Finland encourages players to keep playing at Finnish gambling websites but it is in no way forbidden to play at other gambling sites. However, there are plenty of advantages of playing at the Finnish gambling websites. We already mentioned how concerned Paf is with the security and gambling habits of its players and the fact that all profit is redistributed, which makes gambling organizations basically non-profits that help players with gambling addictions and innovate the field constantly.
Taxes
One thing that is sure to make gamblers in Finland happy is that they will not have to pay any taxes on their winnings. Players who hit the jackpot can keep the entire sum without having to pay a penny. No matter how small or big your win is, it will be entirely tax-free.
Land-based casinos have to pay taxes but players need not be concerned with that and can rest assured that gambling online will also be tax-free. Unless, of course, you are playing the lottery, in which case your winnings will indeed be subject to taxes.
Finnish sports betting websites do not charge players deposit or withdrawal fees either. However, there is a catch – they can only deposit in the period between 6:00-24:00 CET. The Finnish Ministry of the Interior is responsible for this which was done in order to promote responsible gaming. Unlike deposits, withdrawals can be made at any point in time.
Finland and Foreign Sportsbooks
As previously mentioned, the government of Finland is quite firm on its domestically regulated online gambling market remaining as it is, however, there are certain loopholes in the law that allow for players from the country to access foreign sportsbooks and online casinos. While it is illegal to operate under the .fi domain and advertise foreign gambling websites through Finnish publications, the same is not true for imported ones.
If an online sportsbook is found to be in violation of those laws, however, the company responsible will suffer severe consequences which range from fines to actual prison time. Naturally, no respectable sportsbook operator wishes to be in violation of any law and so they adhere to it but it is still possible for Finnish players to access such foreign websites.
Many politicians from both the Finnish government and the EU have demanded a review of the country's gambling laws in hopes of regulating the foreign gambling websites accessible to Finnish players. However, there has been no amendment since 2010.
Finland Sporting Events Coverage and Markets
It goes without saying that the most popular sport for Finnish players to bet on is Pesäpallo. This sport is often referred to as Finnish baseball but in reality, it is also similar to rounders, brännboll, and lapta. It is practiced in other countries as well including Germany, Sweden, and Canada. It is quite widely regarded as the national sport of Finland.
The Superpesis is the top professional Pesäpallo league in Finland. There are 14 teams in the men's league and 12 in the women's. Additionally, a Pesäpallo World Cup is held and it includes men's teams, women's teams, and mixed teams. Finland has come out the champion every time despite strong competition from Germany, Sweden, Australia, Switzerland, and Estonia.
Football is actually the most commonly practiced sport in Finland, however, in terms of TV viewers, it falls far behind ice hockey. Despite the fact that Finland's ice hockey team has yet to win a gold medal, its players have brought home several silver and bronze medals from the Olympics. Worldwide, the Finnish men's national ice hockey team is regarded as one of the best and is currently ranked fifth. It has 3765 points in the IIHF World Ranking. The Finnish women's national team is ranked third with 3910 points in the IIHF World Ranking.
Interestingly enough, there was also another sport that was quite popular amongst Finnish sports bettors – sauna endurance. In fact, Finland hosted the World Sauna Championships in the town of Heinola. The event saw contestants sit in a sauna as the temperature increased. Naturally, this was cause for plenty of safety concerns which were unfortunately disregarded. The event was popular with both viewers and gamblers alike and it was not until 2010 that it stopped being so. In that year, the last World Sauna Championship was held because of the sudden death of a Russian contestant during the event. After that the government banned it.
Popular Odds Format in Finland
As in the majority of Europe, the most popular odds format amongst Finland-friendly sportsbooks is the decimal one. They are easy to understand and so players can make educated bets with absolute ease. They can also calculate their potential win without a hitch.
The way to calculate your potential win is by simply taking the sum you have wagered and then multiply it by the odds. The number you get is your potential win. So, if the odds are 3.75 and you bet $100, you could potentially win $375.
If Finnish players choose to play at foreign sportsbooks, they will most likely encounter all other odds formats as well. However, the decimal format is the easiest one to understand and that is why it is offered by the majority of respectable sportsbook. They simply give players the opportunity to change the format of the odds.
Payment Solutions for Sports Bettors from Finland
Players from Finland can benefit from a great variety of payment solutions available to them. They have a wide selection of deposit methods available worldwide and some that are available only to Finnish players.
Naturally, Finnish players can benefit from the stellar services of Mastercard and Visa as they are offered worldwide. Depositing with your debit or credit card is extremely easy and quick. The funds are usually processed immediately and will appear in your balance in mere minutes. Withdrawals with either are mostly not permitted by Finnish xnos, however, if you are playing at an off-shore online bookmaker, you might be able to use your debit card for withdrawals.
Finnish players can also benefit from the services of all popular e-wallets and other forms of online banking solutions such as Neteller, Skrill, PayPal, iDebit, Euteller, and others. Depositing and withdrawing funds from online sportsbooks with these options is almost always instantaneous.
Another available deposit option in Finland is a prepaid card such as the ones granted by Paysafecard. Paysafecard can actually serve as more than a prepaid card – it can also function as a form of online banking, but it is up to you to decide whether you prefer using prepaid cards or an e-banking option.
Trustly is a wonderful payment method that links your online Trustly account with your bank account. That way you are paying directly from your bank account but with higher security and less waiting. Some operators offer one of the newest Trustly features which allows players to deposit instantly without even registering. This feature is called Pay N Play.
Bonuses and Rewards for Finland Sports Bettors
Because of legal restrictions, bonuses and promotions in Finland are different from most others. Finnish sports betting websites cannot offer bonuses or free spins with wagering requirements. However, they can offer bonus money without them.
Indeed, Finnish players can receive bonus funds that come with no turnover and while that sounds like a dream come true, the sums are usually small and non-withdrawable. You can withdraw the winnings from the bonus with no problem though. There are restrictions when it comes to which games players can bet on with those bonus funds and they are usually quite tight. Players cannot use bonus funds to place sports bets.
However, there are still rewards that await Finnish sports bettors in the form of real money. The reason why they are available is because they are not considered a bonus but rather an addition to your winnings. Usually, prize pools are formed and a few lucky players who have already had a winning bet receive a monetary prize.
If you prefer regular bonuses, then you might want to consider an international sportsbook operator. There are all sorts of promotional offers for sports bettors and despite the fact that Finnish operators cannot offer them, players from Finland can receive them. It is entirely legal for Finnish players to play at an offshore online sportsbook and opt-in for bonuses of all sorts. This includes welcome bonuses, deposit bonuses, free spins, and different sportsbook exclusive ones.
Most respectable sportsbook brands have granted access to their services to players from Finland and have not applied restrictions when it comes to their bonus offerings either. However, do keep in mind that not all international casinos that offer great bonuses are legitimate. Our advice, as always, is to do some research prior to choosing an online sportsbook.
Customer Support at Finland Sports Betting Sites
Every online sportsbook has different customer support teams and different means of contacting them. You can always find an e-mail for customer support, though, however, there is even further variance in that. Some customer support teams respond to e-mails quite quickly, others can take a while. It is important to find out how much time it would take to start a conversation with customer support before making a final decision about a sportsbook. Naturally, if you ever have any issues it would be best if there were professionals that could help you as soon as possible. Finnish online sports betting sites have support teams that strive to reply to every e-mail within 30 minutes during their working hours.
The live chat feature is something that has been implemented in most online sportsbooks at this point and for good reason. With it, players can immediately get in touch with the customer support team and find an answer to their queries or help with their issues. Naturally, the top Finnish sportsbooks have live support ready to assist players at any time during working hours. Their support teams always have the right answer for any queries a player might have and remain concise. If you are an English speaker located in Finland, worry not, for the Finnish support teams speak it fluently as well.
Another common way to contact customer support is through a phone call that usually comes for free if you are situated in a certain country. For Finnish players, this option is fully available, free of charge to them. It is also usually limited to the support team's working hours which is usually 09:00-24:00 CET. They can vary and of course, holidays may have an effect. You can also find an extensive FAQ page at any Finnish sports betting website. Much like the support team, the answers you will find are precise and absolutely helpful.
As to foreign sports betting websites, the support options vary largely. Respectable brands will offer all of the aforementioned ones and even more. In fact, most of them offer their services 24/7 which is quite convenient. This is something to be on the lookout for when picking a foreign sportsbook because while it might have better bonuses or more betting options, it is outside of your government's hands. Therefore, if there is a problem, you will not be able to get the help of the Finnish government and you will be relying solely on the casino's support team.
As you can see, there are pros and cons to playing at offshore sportsbooks if you are situated in Finland. You can have better bonuses, more betting options, round the clock support but if things go south, you will be unable to get the help of the authorities. This is why you must carefully consider all of your sports betting options, domestic and foreign, and pick the right one for you while keeping in mind that your safety is what matters the most.
Naturally, respectable brands will not scam you out of your money but it is important to remain vigilant. You can find guides on how to pick the best sportsbook for you on our website along with our list of recommended sportsbooks. We base our rankings on several key points.